What They Wore: Looking at Artifacts from Hiroshima 70 Years After the Bomb
Ishiuchi Miyako's portraits of absence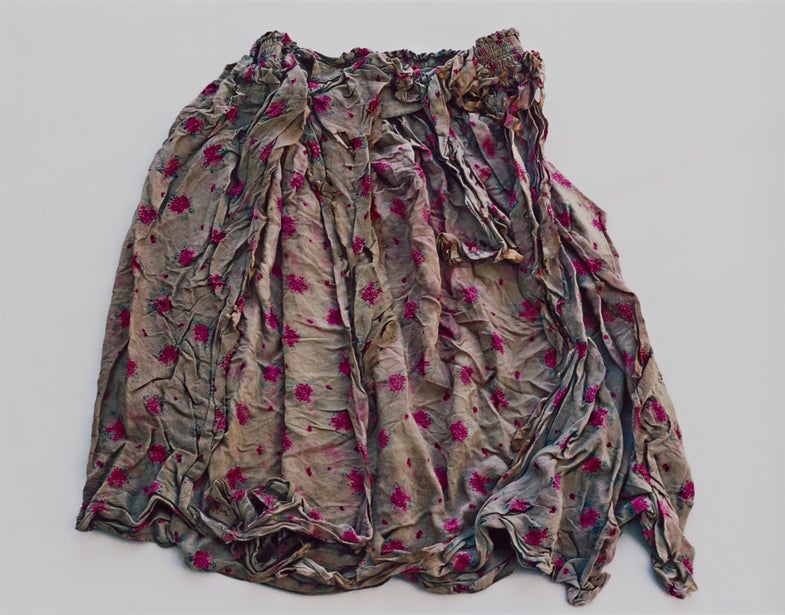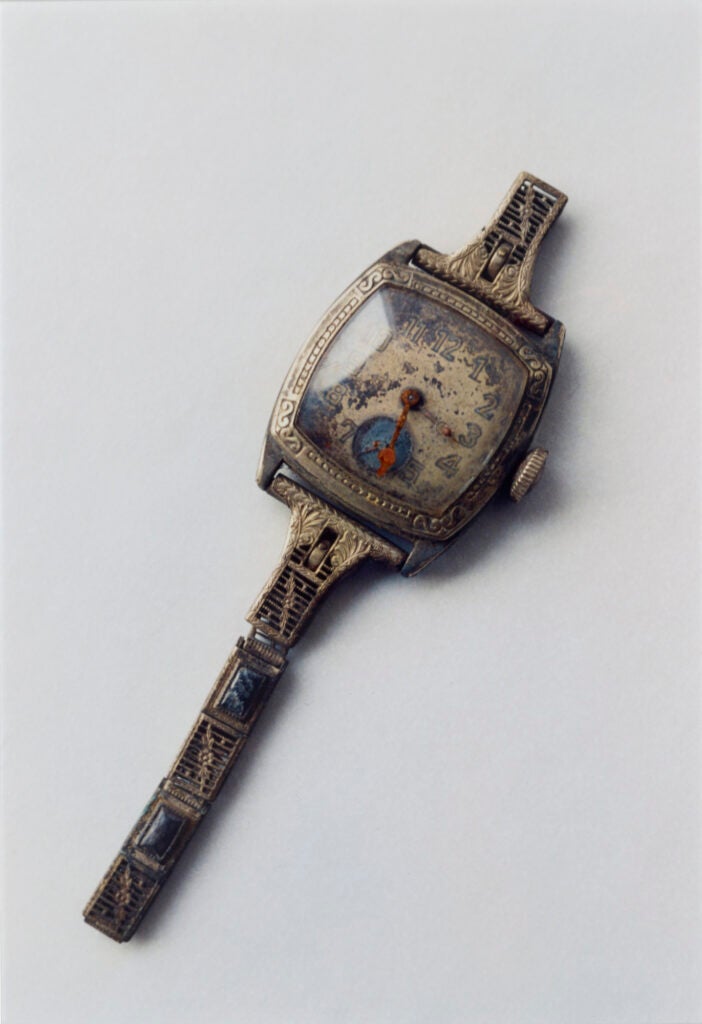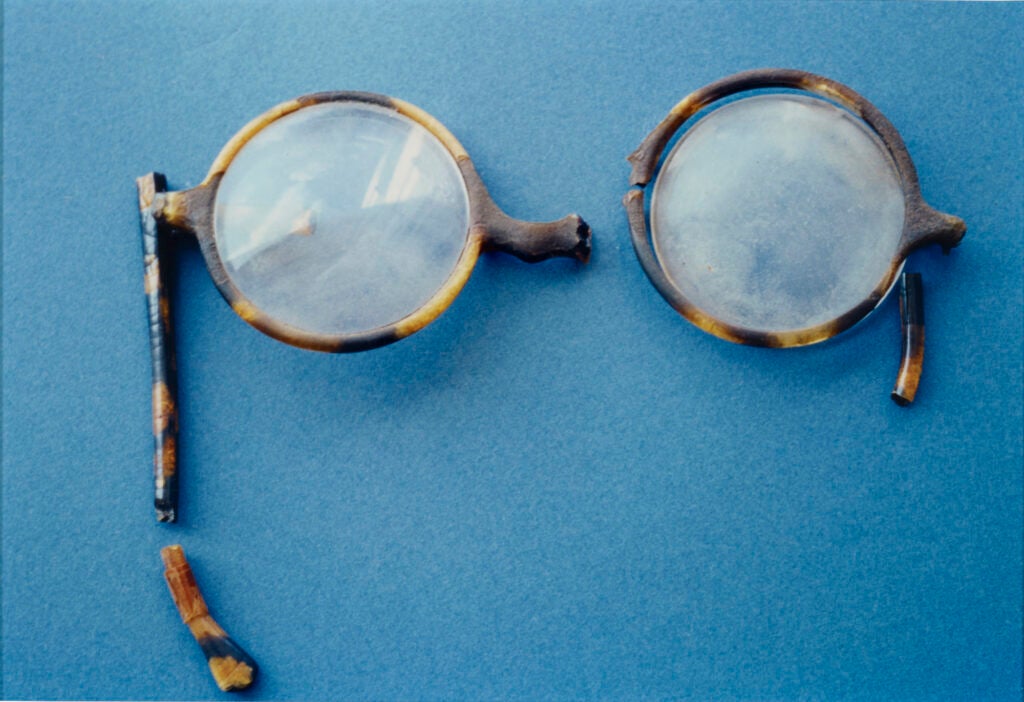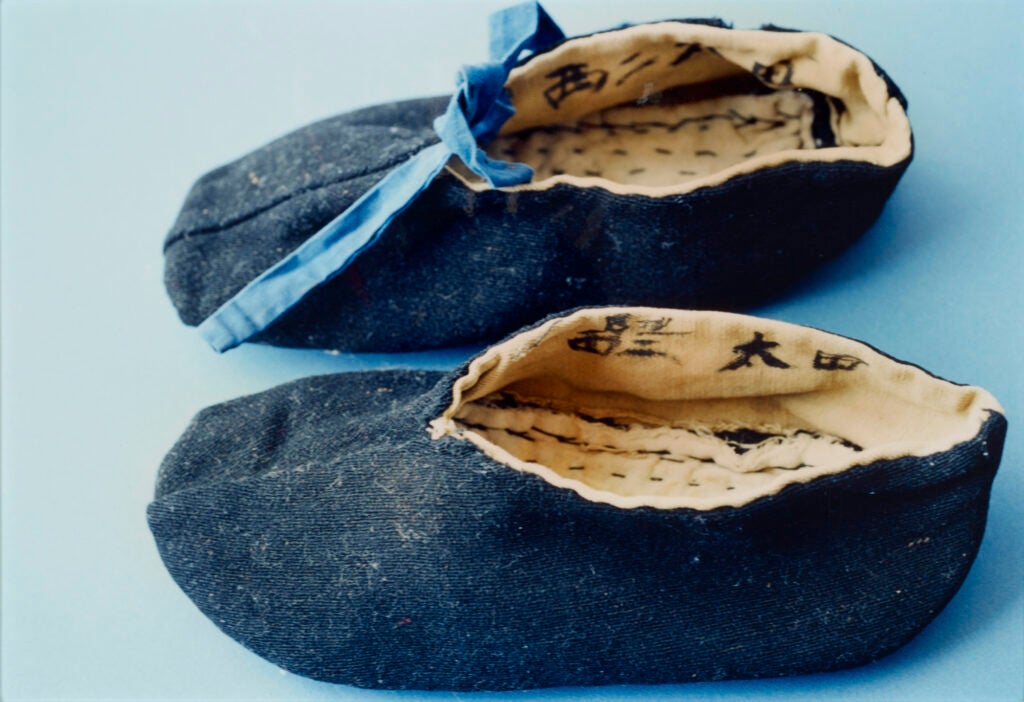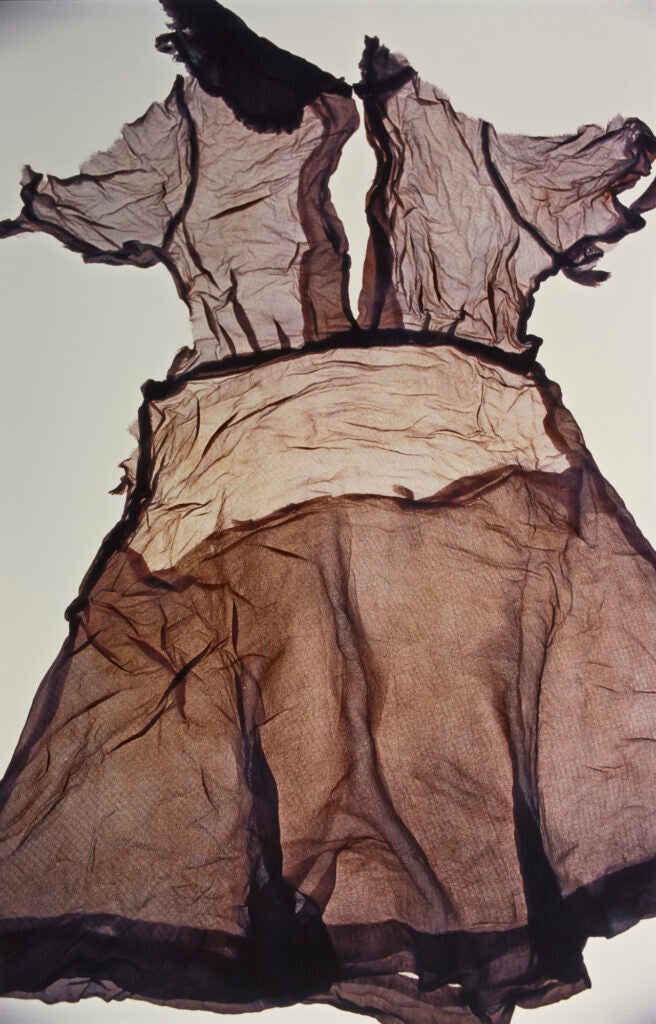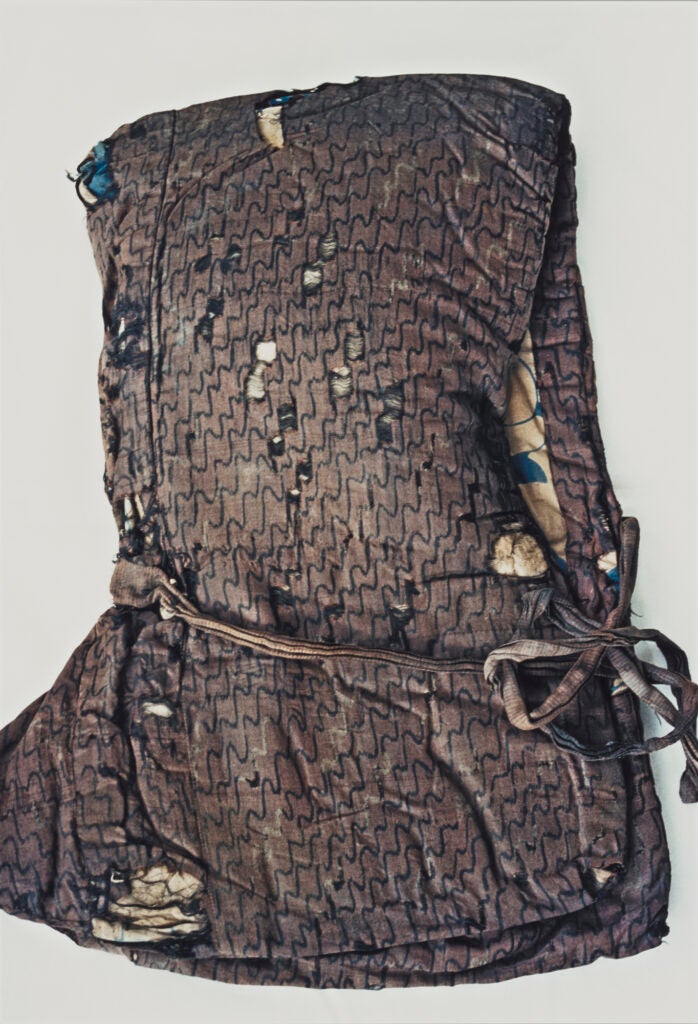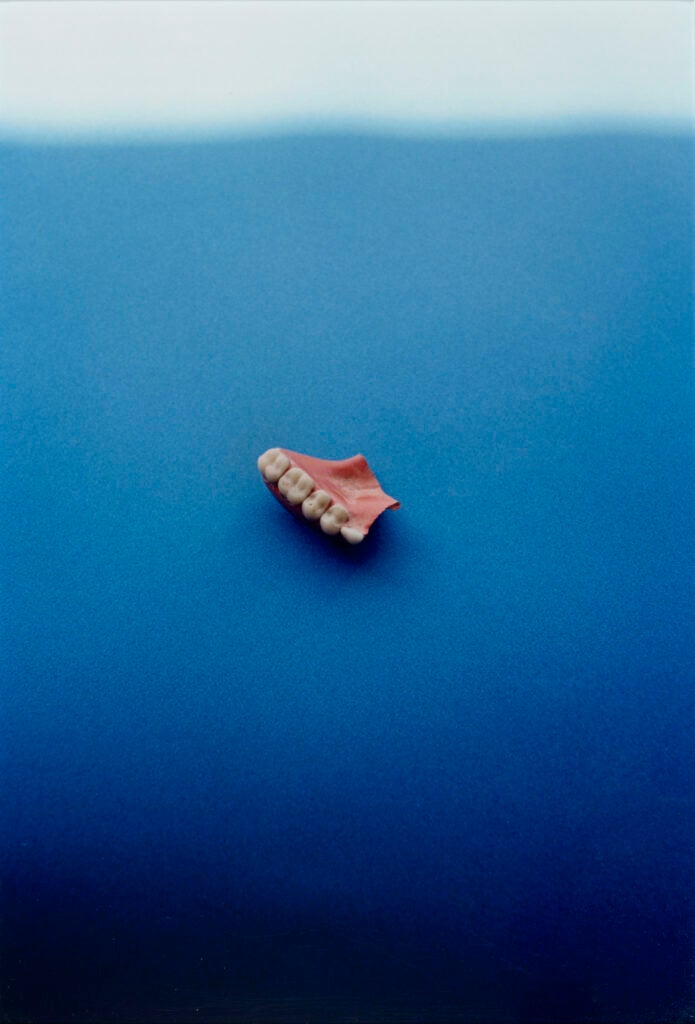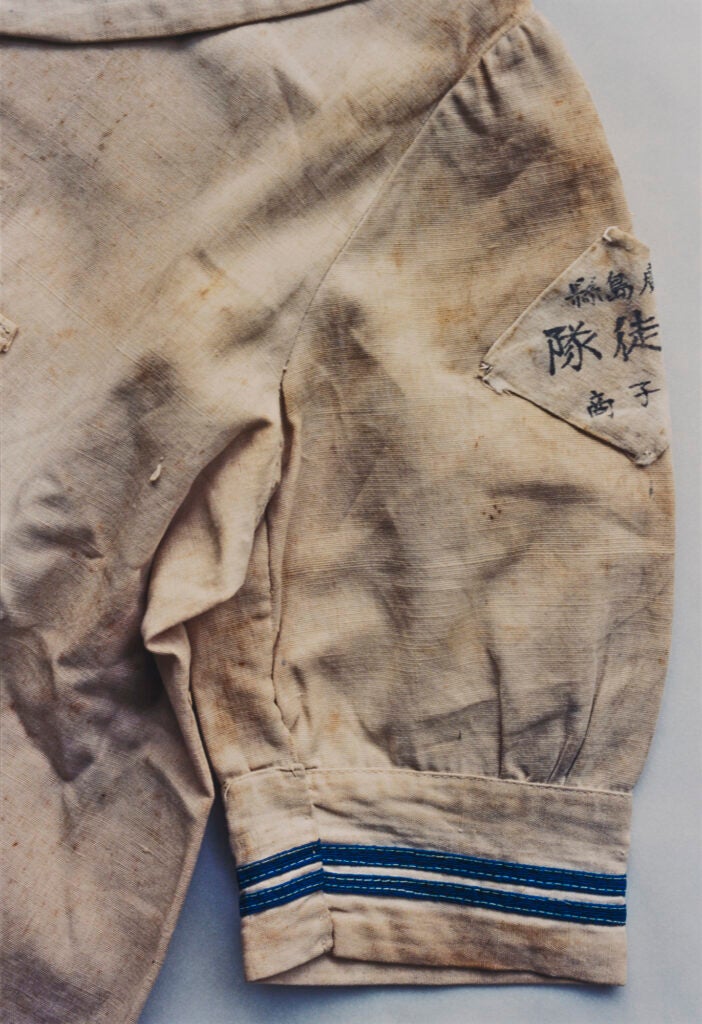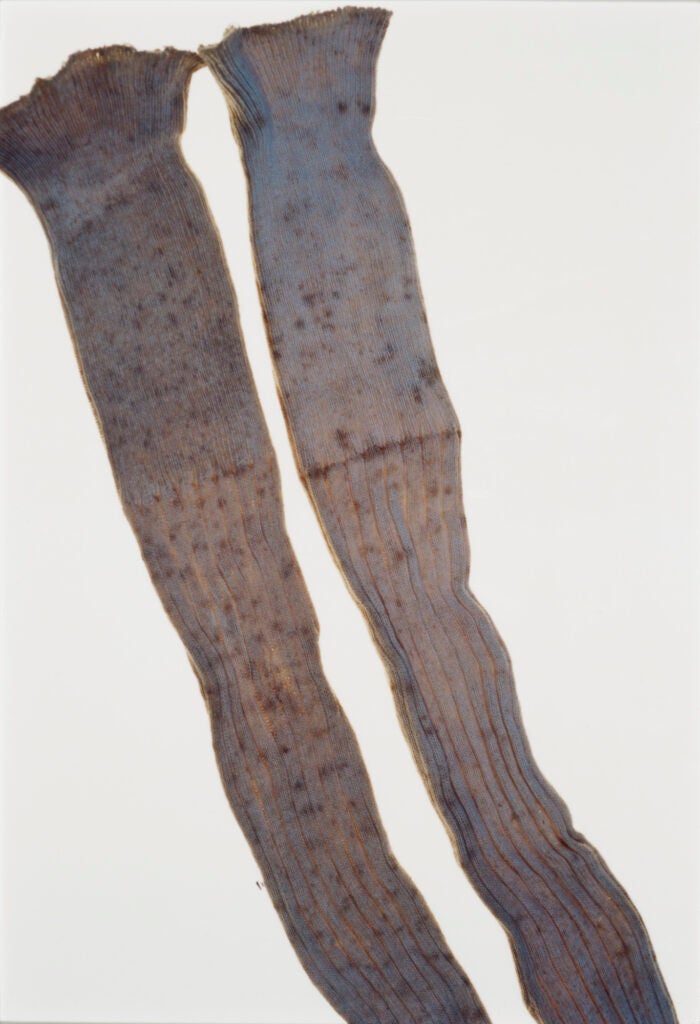 At 8:15 am on a clear Monday morning 70 years ago, residents of Hiroshima bore witness to the brightest flash of light ever known to mankind. Upwards of 70,000 people who found themselves within five miles of the hypocenter of the blast from the first ever atomic bomb used in an act of war perished instantly, often leaving behind literally just a shadow of themselves burnt into the pavement as if it were the emulsion of a photographic negative.
For decades until those impressions deteriorated, they were the greatest and most immediate visual documents of the bombing which, along with the events at Nagasaki three days after, are still the only instances of nuclear warfare in our history. Beyond just commemorating an anniversary, such documents are equally vital today because of the continued and unresolved debates that ensued in the immediate aftermath of this wholesale destruction of a population with a tool calculated to inflict as much psychological trauma as humanly possible. Not only has the conflict over nuclear proliferation among nations continued to this very day, we now find ourselves at the dawn of a new arms race of artificial intelligence, with Americans again at the head, at a crossroads evaluating the same contested cost-benefit analyses of casualty rates compared to "conventional" warfare.
If we are to believe that photography's greatest power is to generate conversation, where do we look today? We've all been inundated with the awe-inspiring images of mushroom clouds, first in text books, then movie posters, then sleekly framed and rendered as glossy decorative objects on sale at AIPAD. We've also seen the horrific images of scorched bodies captured by daring photojournalists at the site in the days after the bombing, which in 2015, can be found no more captivating than the deluge of new brutal imagery from conflict zones the world over streaming on unfiltered social media platforms.
As Phil Bicker noted in a series of year-end LightBox trend pieces, "circumstances sometimes necessitate that photographers take a more conceptual approach to their work"—circumstances being the impossibility of photographing the actual event, or the competition for attention. Today are witnessing the rise of the documentary still-life among contemporary photojournalists—note: Glenna Gordon's award-winning work on Boko Haram, Donald Weber on Ukraine, Guy Martin on ISIS. Perhaps then the best photographic engagement we currently have with of the atomic bombing of Hiroshima are Ishiuchi Miyako's clinical, if ever so slightly aestheticized images of articles of clothing and accessories worn by the victims, seen here. (The images are featured in the Japanese photographer's forthcoming 35-year retrospective exhibition and book "Postwar Shadows" from Getty Museum. Ishiuchi, who was honored with the Hasselblad Foundation award last year, has a series of photos giving the similar forensic treatment to Frida Kahlo's possessions, which made the rounds earlier this summer.)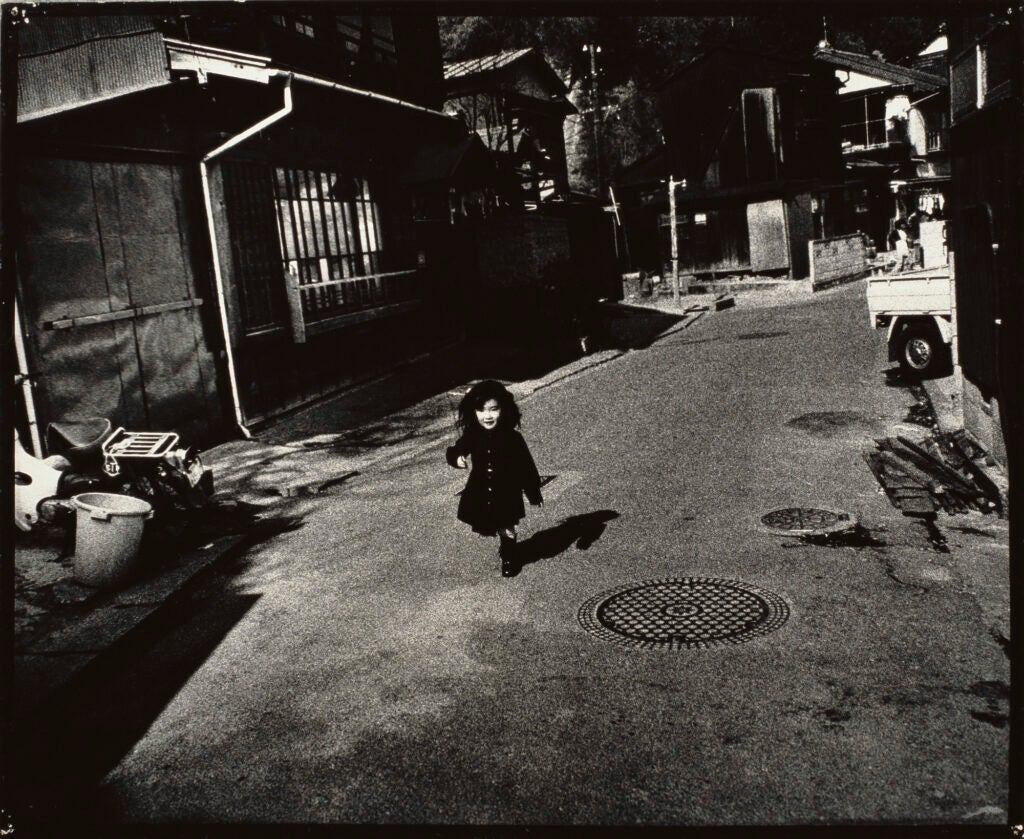 Purely on the surface, these images are not stunning, shocking, or horrific, nor are they incredible or amazing—by today's standards, not all that clickable. But given their context, and contrast from the banality of much contemporary conflict imagery, they are undoubtably moving.
"Objects, sometimes more powerfully than faces, remind us of what was and no longer is," the author Teju Cole wrote in "Object Lesson," his recent New York Times Magazine photography column. "Stillness, in photography, can be more affecting than action."
Referencing Sontag, Cole noted "the more photographs shock, the more difficult it is for them to be pinned to their local context, and the more easily they are indexed to our mental library of generic images." Photographs absent of people and cinematic action, may not remind us of the photographers' bravery or incite immediate action through "productive shock," which has largely been anesthetized anyway, but they do leave room for questions, activate our own memories, and collude with our own imaginations. "We recognize their things as being like ours."
Ishiuchi says of her work: "My photographic series all have a social message, and I'm aware that they appear to be archival documents. But I insisted that photographs are not a record, but a created reality"—with equal opportunity of creation allotted to their empathetic interpreter.
Here we see the shirts, socks, and shoes in which we might imagine ourselves.
"Ishiuchi Miyako: Postwar Shadows," is on view at the Getty Museum in Los Angeles Oct. 6, 2015 – Feb. 21, 2016.