#SAYHERNAME Panel Explores Photography's Role in Activism
Leading black female artists and activists discuss visibility and empowerment during #SAYHERNAME panel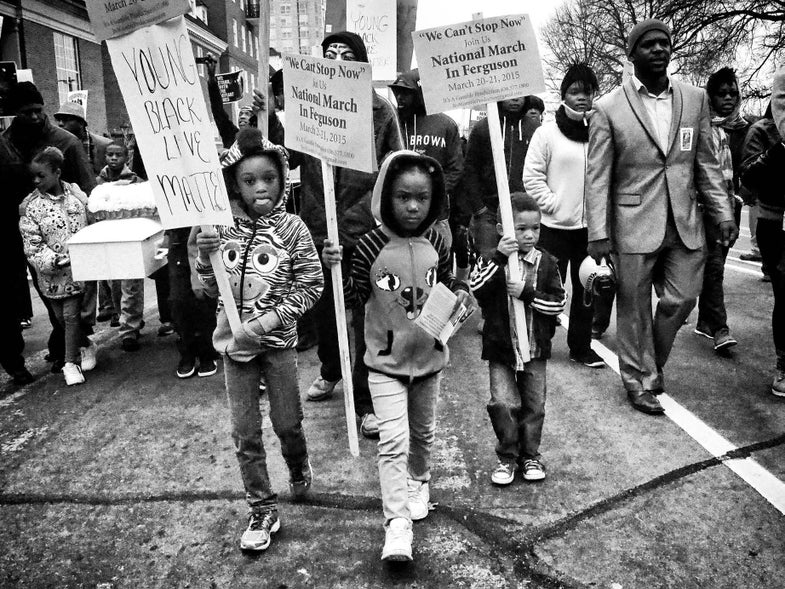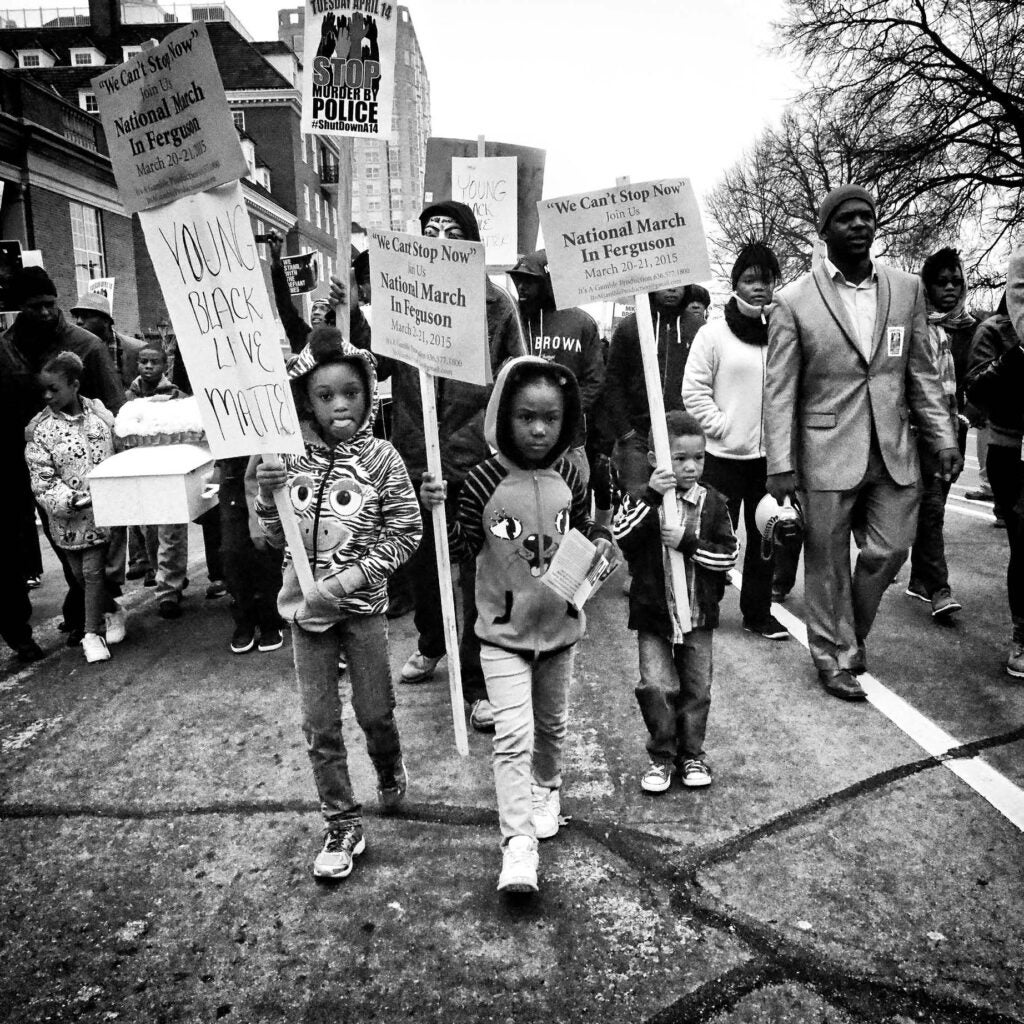 On June 27, 2015, activist-artist Bree Newsome scaled the flagpole on the grounds of the South Carolina state capitol to remove the confederate flag that it flew. The image of this act has become iconic. In fact, moments after the photographer, Adam Anderson, snapped the picture and uploaded it to his Instagram account, the image went viral. It showed up on Facebook feeds, media outlets, Twitter accounts and made its way to T-shirts and even Halloween costumes.
What does this image symbolize? What does it mean to be seen, described, and recorded? Who is visible and who is invisible? On December 12th, 2015, NYU's Tisch School of the Arts hosted a roundtable discussion titled (Just) #SAYHERNAME: Race and Gender in Social Practice to discuss these questions. Because, more than ever before, photographic images are key components of any political movement: They validate existence, promise visibility, and fuel political activism.
The panel included artists-activists-scholars Sheila Pree Bright, Aimee Meredith Cox, Michaela Angela Davis, Aurielle Marie, Bree Newsome, and Salamishah Tillet and was moderated by Cheryl Fin. Although photography as such was secondary to much of the discussion, ideas of visibility and invisibility were central. Inspired by Tillet's New York Times article, "Female Visibility Matters," which was published last August, the panelists discussed strategies for empowering black women to narrate their own stories and ways to make space for them to be seen.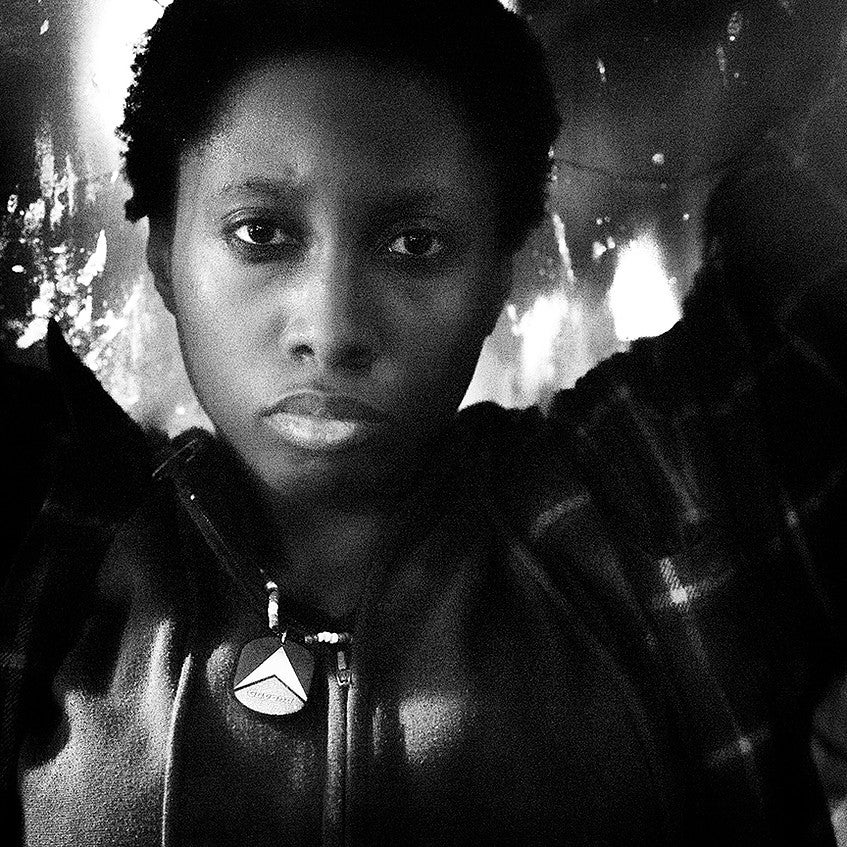 The discussion led with a short presentation by Atlanta-based photographer Sheila Pree Bright, who has been making protest images from the streets of Atlanta, Ferguson, and Baltimore. In her photographic series 1960 Now, Bright makes images of protesters that contradict some of the photographs we see highlighted in mainstream media. She chose to make what she describes as "uplifting images" of Ferguson, rather than depicting human rage. In the presentation, Bright highlighted a November 18 photograph from an Atlanta protest by HBCU students who were standing in solidarity with students from the University of Missouri. In it, a young woman with mesmerizing eyes glares into the camera. Bright explains that when she took this picture her subject was stepping on the American flag while simultaneously waving the Black Liberation flag above her head. Bright's final image, however, excludes both flags from the composition and instead looks like a traditional portrait. She explains that for her "there was more power in her [subject's] eyes" then there was in the act protest itself. Here, Bright attempts to make the protestor visible; she shows the fight and the person, but she deemphasizes the demonstration. This act of photographing can be seen as a form of protest; the photographer chooses to make visible the black woman.
By the end of the panel discussion, it was clear just how central photography and art making are to the activist agenda. The panelists frequently referenced a quote by the late Nina Simone who said: "An artist's duty…is to reflect the times." Indeed, photography, social media, writing, and storytelling are all activist tools. The panelists challenged artists and activists alike, to create spaces for black women to be seen. After all, making something visible is a photographer's mission—and often a validation of their subjects' existence.