Using Photography to Explore What It Means to Be Young and Black in America
"Double Exposure: Picturing Children" is the newest title from the National Museum of African American History and Culture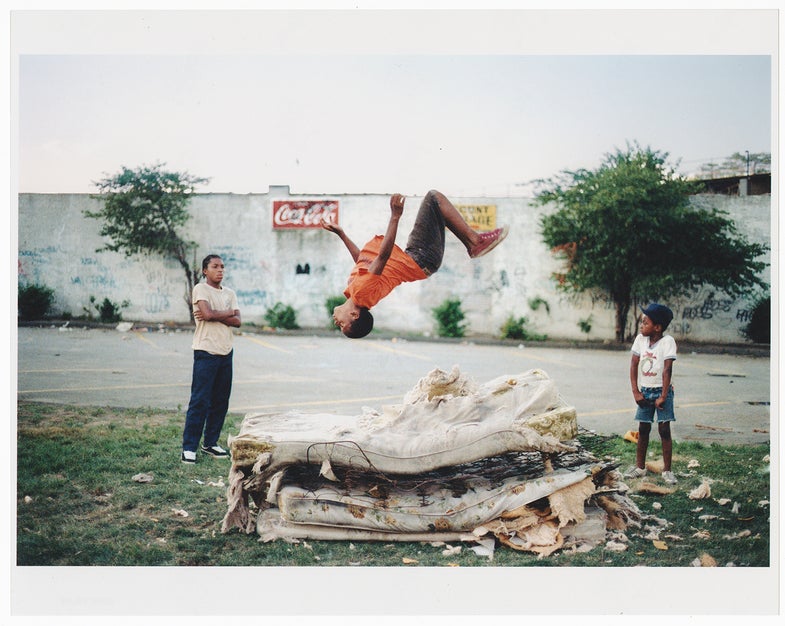 Flying High
Flying High, 1981
As America mourns the deaths of Alton Sterling, Philando Castile, and the five officers from Dallas, Texas, racial tensions are escalating and protests surrounding police brutality continue throughout the country. Activists and leaders from Black Lives Matter are demanding reform of the United States judicial system and encouraging the public to reflect on its perception of black life in America.
Double Exposure, a photography book series published by D Giles in association with the National Museum of African American History and Culture, encourages readers to do just that—reconsider their perceptions of black America and reflect on the private and public moments that inform African American history. Picturing Children, the newest book in the series, celebrates black youth and offers a vision of black childhood that contrasts many stereotypes reinforced by images printed in mainstream media. The book does not depict Black America as sad or disenfranchised. Instead, the majority of its images picture smiling children engaged in family, play and community. Ultimately, the book encourages readers to reflect on the history and future of black lives in America.

"African Americans have had to protect their image quite a bit because a lot of the images that depict us do not place us in the most powerful light," explains Dr Ivory Toldson, a Howard University professor and Director of QEM (Quality Education for Minorities), who contributed an essay to book.

Digital image of Venus, Serena, and Richard Williams
Venus, Serena and Richard Williams, 1991
This collection of photographs not only celebrates black lives, play, and innovation, but it also reflects on the power of the vernacular image and the heroic gestures found in moments often seen as non-newsworthy events. The images featured in Picturing Children date from the late 1800s through the early 21st century and include shots by acclaimed photographers, such as Leonard Freed and Jamel Shabazz, as well as works by lesser known and unidentified image-makers. The book also showcases essays by Lonnie G. Bunch III, Marian Wright Edelman, and Ivory A. Toldson. In one photograph titled "Flying High," Jamel Shabazz captures a young boy suspended in mid-air as he performs street gymnastics over a dilapidated mattress. In another photograph, Roderick Lyons pictures Serena and Venus Williams practicing on a street corner tennis court, not in a national stadium. The collection encourages viewers to consider that history can be made from everyday moments, not just publicized events.

Digital image of Venus and Serena Williams
Venus and Serena Williams, 1991
In his essay published alongside the photographs, Toldson draws upon his research in optimal educational environments for children to help explain the significance of this photographic collection.
"Picturing Children reflects on the promise and potential of our future without the limitations of scores and statistics," Toldson writes, "Children thrive among adults who are experts in reading facial expressions and body language, not diagrams and charts. The photographs in this book allow us to appreciate the chaos in our world and the beautiful improbability of being. At the same time, they present children as inspirational and foster a sense of hope from us all."

Upstate New York • USA
Upstate New York, 1963
Toldson also describes how a single image, like Jamel Shabazz's Flying High, might motivate one viewer to advocate for public playgrounds or another viewer to study environmental biology.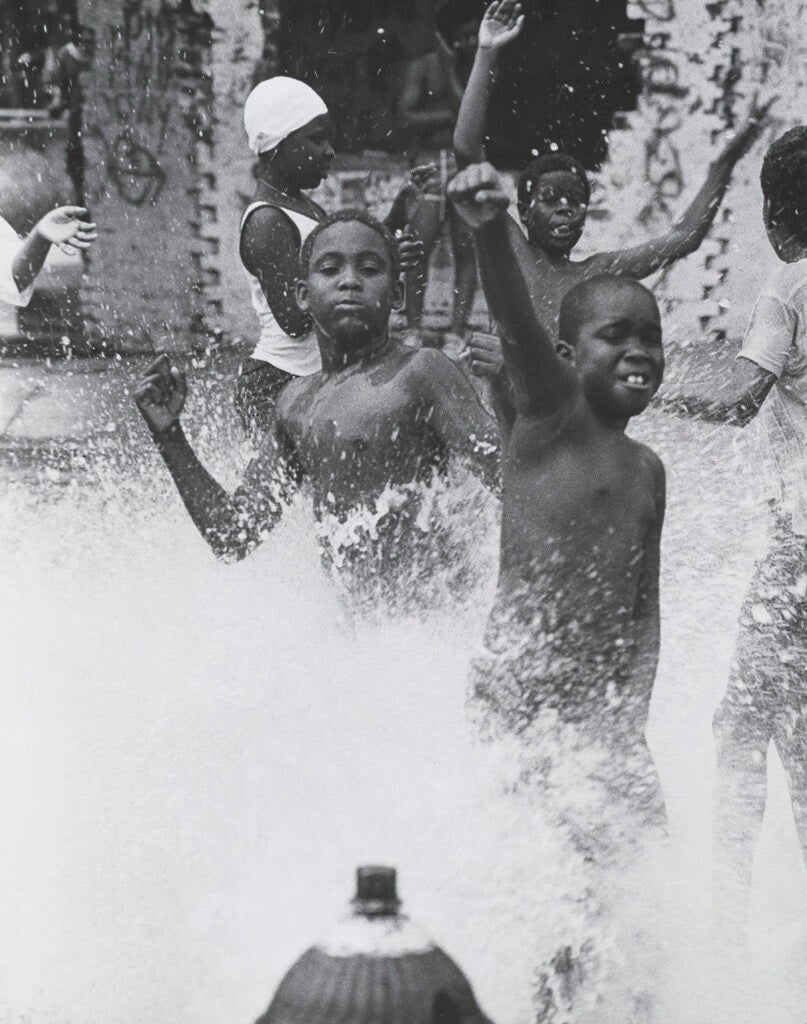 Untitled
Untitled, late 20th century
"Sometimes just the sight of an image can trigger certain emotions in you, certain thoughts that can lead to something much bigger," Toldson says.
Double Exposure: Picturing Children encourages viewers to revisit their vision of black America and, as Toldson explains, to "understand their role in helping these children develop to their full potential."