Watch Paul Graham Walkthrough his 'Whiteness of the Whale' Retrospective
Epically scaled exhibition on the "unspoken ocean of commonplace existence"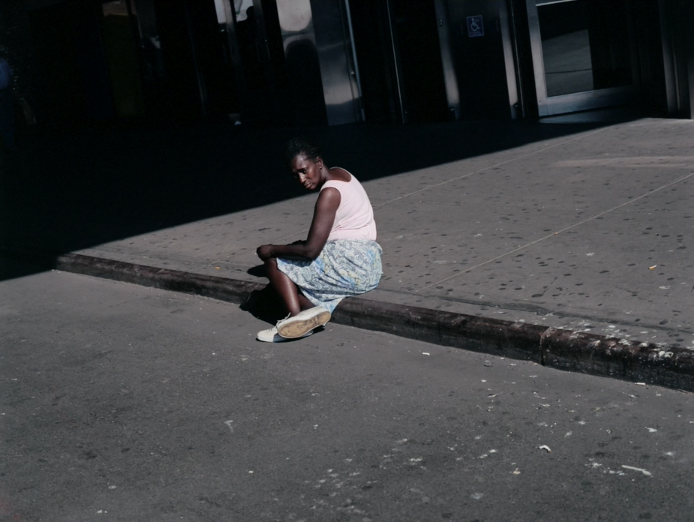 English documentary photographer Paul Graham makes deceptively simple, almost banal images that only really function in series, in a book, or installed on the wall. An online slideshow for instance, doesn't really allow the meaning to emerge, being limited in terms of scale and juxtaposition.
In the video above, Graham talks about how his work explores the language of photography and is presented it in a way that mimics the nature of seeing. "The Whiteness of the Whale," at San Francisco's Pier 24 Photography, brings together for the first time three of his American-made projects "American Night" (1998–2002), "a shimmer of possibility" (2004–06), and "The Present" (2009–11). Each body of work hinges on one of the camera's three basic functions—aperture, shutter, and focus—each extending into a formal metaphor for our experience of light, time, and consciousness as we go about daily life. Perhaps ironically, the title of the show comes from a dramatic section of Herman Melville's Moby-Dick.
The exhibition runs through Feb. 29, 2016.
[h/t @jmcolberg]