On the Wall: Tim Hetherington's Intimate Portraits of War
Nearly one year after the untimely death of photojournalist Tim Hetherington, Yossi Milo gallery in New York City is opening … Continued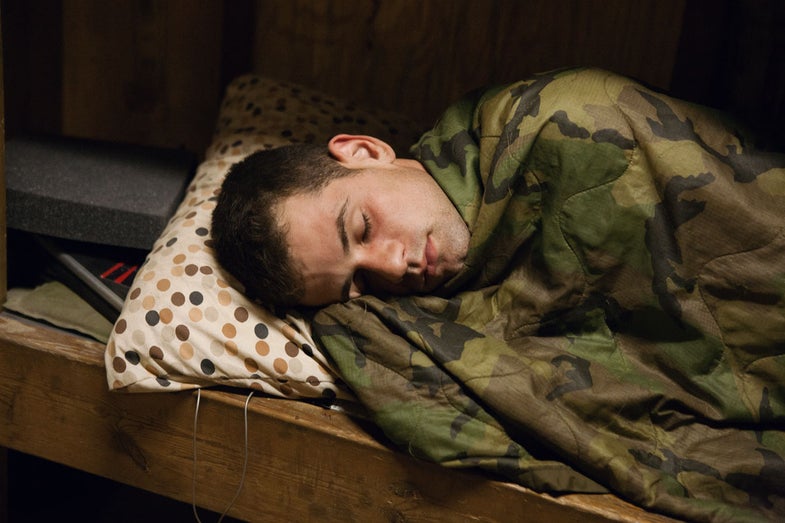 Nearly one year after the untimely death of photojournalist Tim Hetherington, Yossi Milo gallery in New York City is opening an exhibition of the intimate photographs he took in war-torn nations. On view are photographs taken in Liberia and Afghanistan, which posthumously became part of the Magnum Photo Archive, as well as the two short films Diary and Sleeping Soldiers.
Hetherington was known primarily for his coverage of conflicts in West Africa and the Middle East, employing photography, writing, and film to bring awareness to the human side of war and the suffering it invokes. His work was humanistic, foregoing any attempt at a wholistic view of conflict. Instead, Hetherington worked to portray the lives of soldiers and civilians who were caught in the unfolding drama of political and social unrest.
Hetherington received international acclaim for his documentary film, Restrepo, based on a year he spent in Afghanistan from 2007-2008. The film, co-directed by Sebastian Junger, was nominated for an Academy Award in 2011 for Best Documentary Feature, and awarded the Grand Jury Prize at the 2010 Sundance Film Festival.
Hetherington and fellow photographer Chris Hondros were killed while covering the conflict in Misrata, Libya on April 20, 2011.
The exhibition is open through May 19 at New York's Yossi Milo Gallery. Also on view through May 20 is "Tim Hetherington: Sleeping Soldiers" at the Corcoran Gallery of Art in Washington DC.