On the Wall: Rineke Dijkstra at The Guggenheim
Sometimes great artistic inspiration is borne of tragedy. Before Dutch photographer Rineke Dijkstra garnered international acclaim for her ubiquitous "Beach"...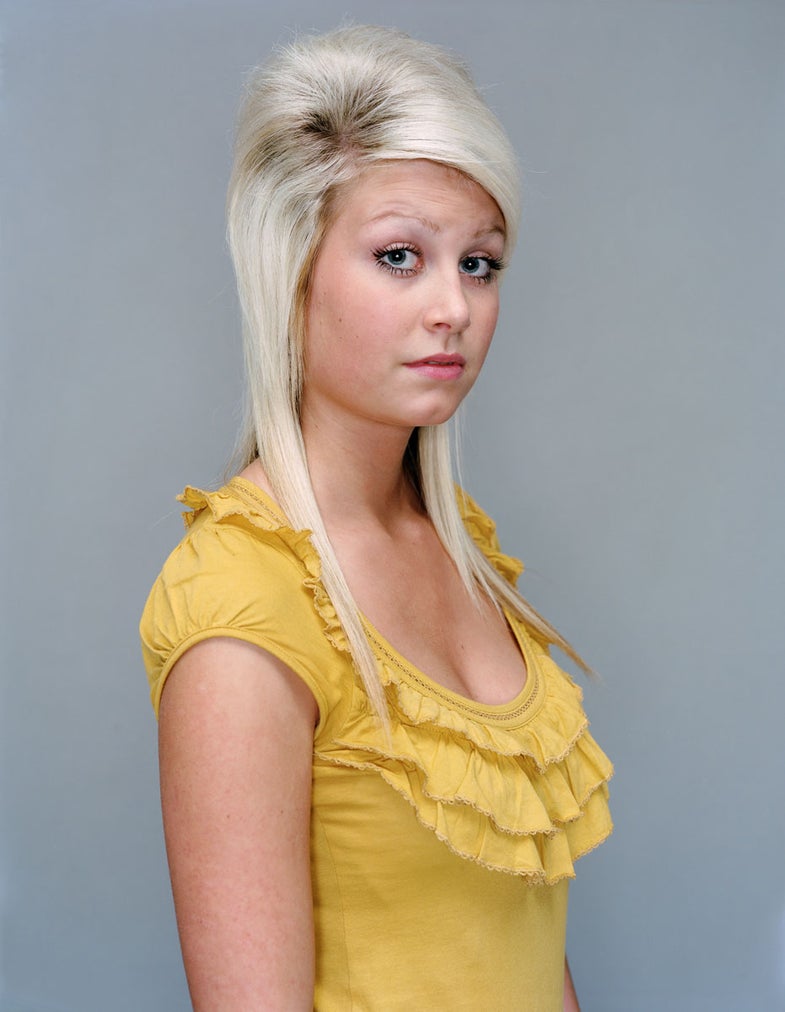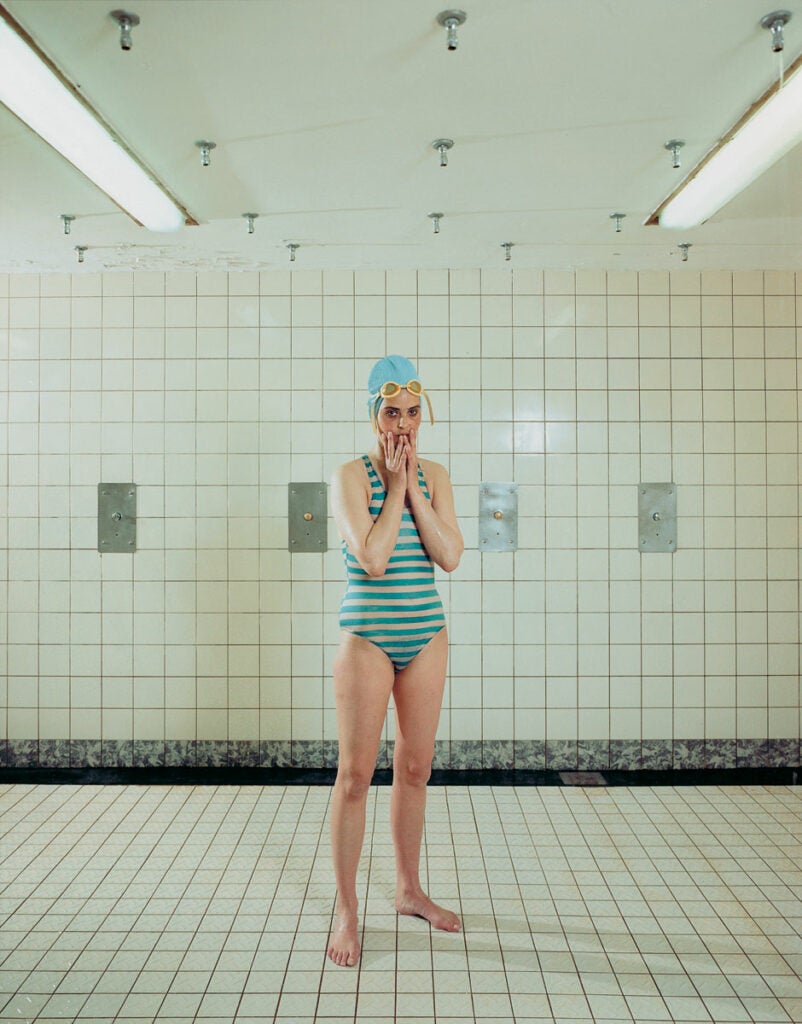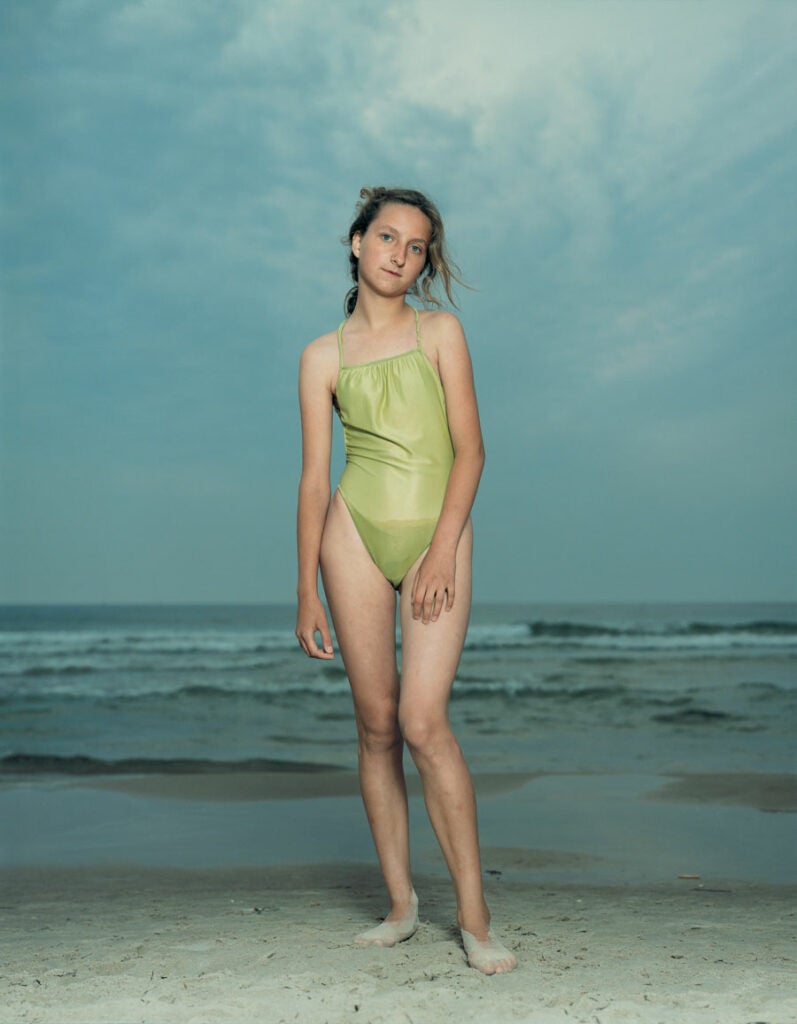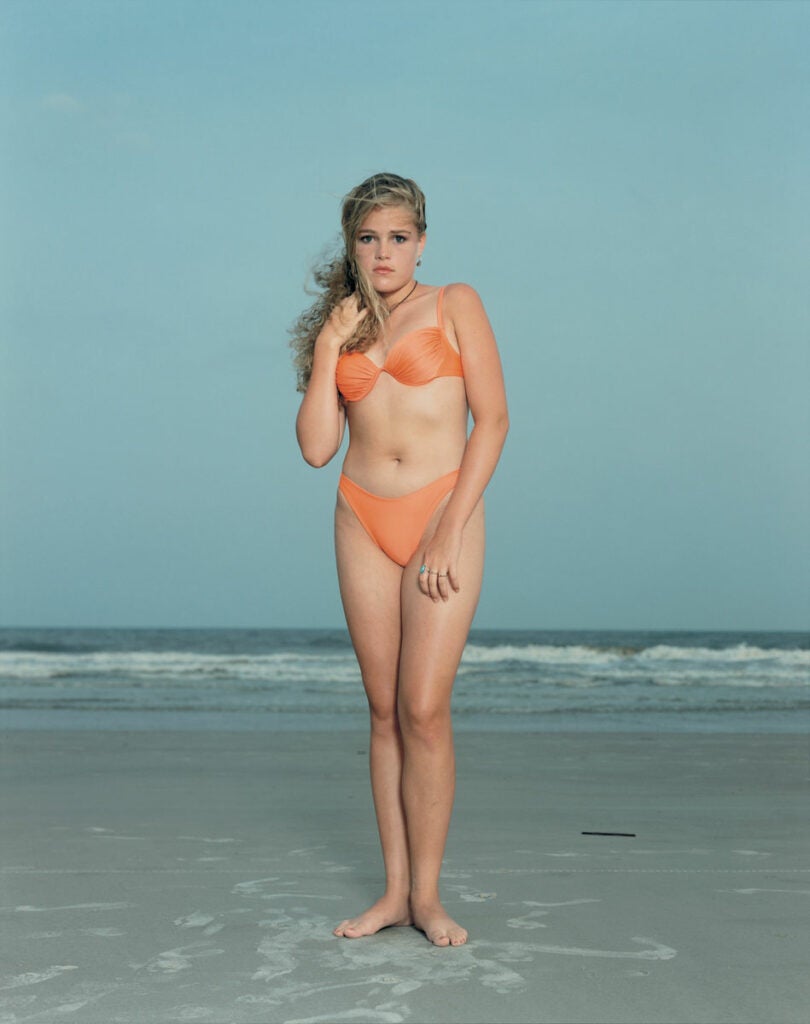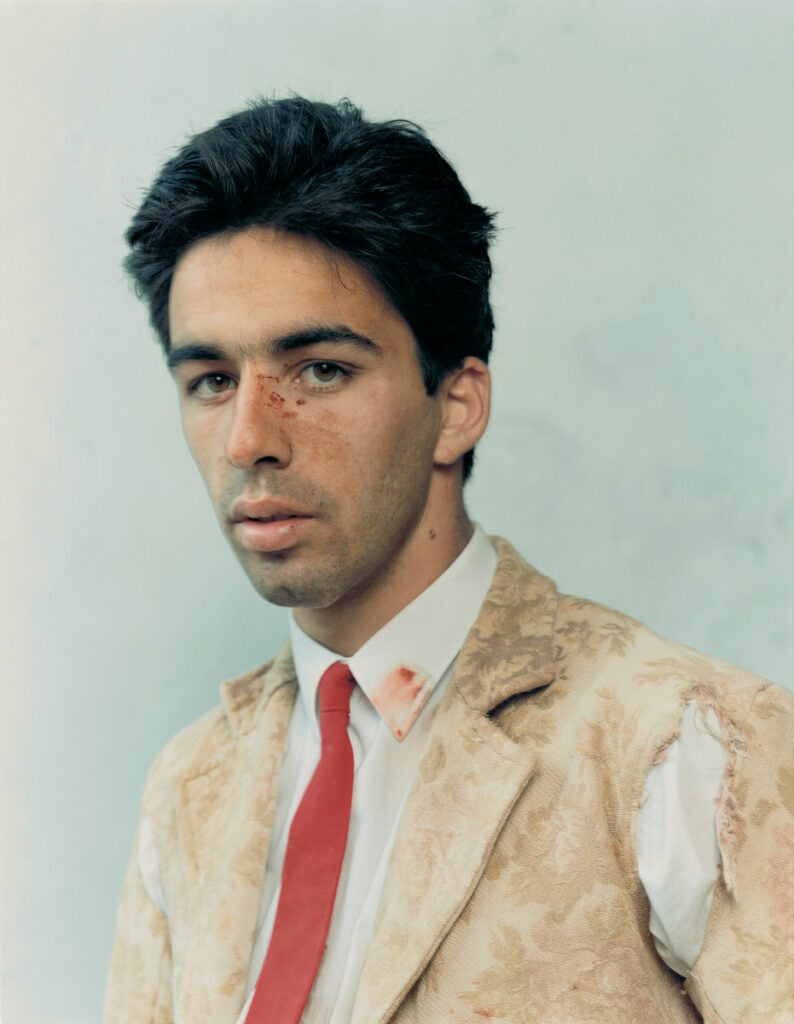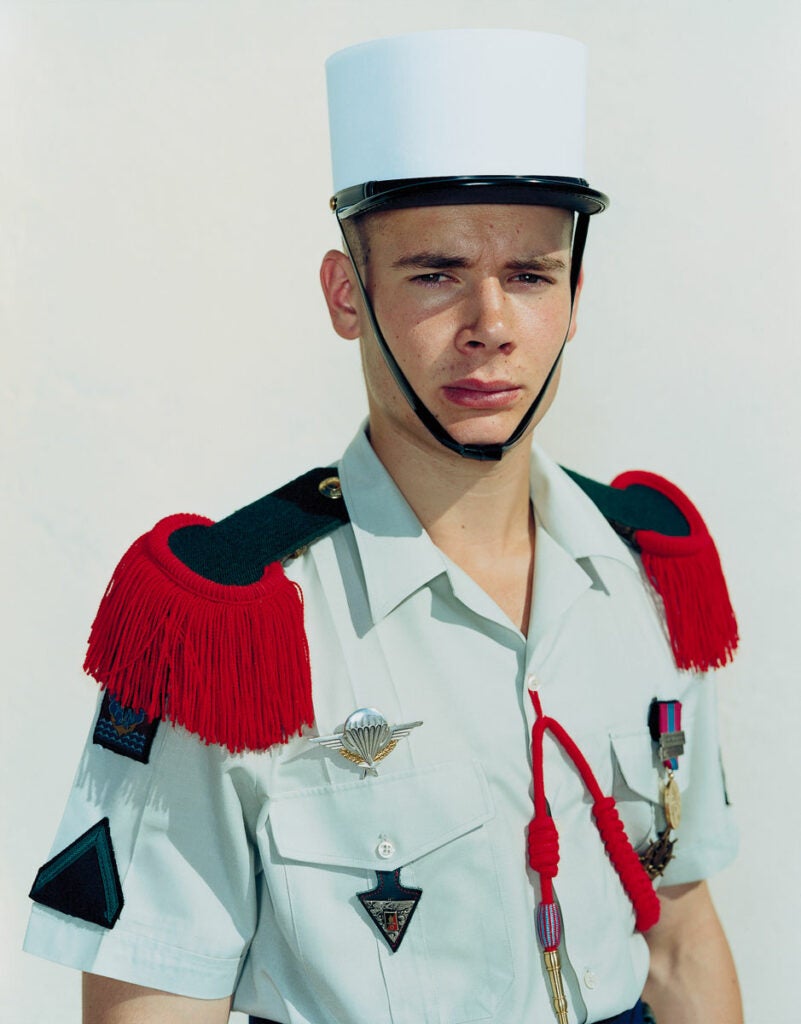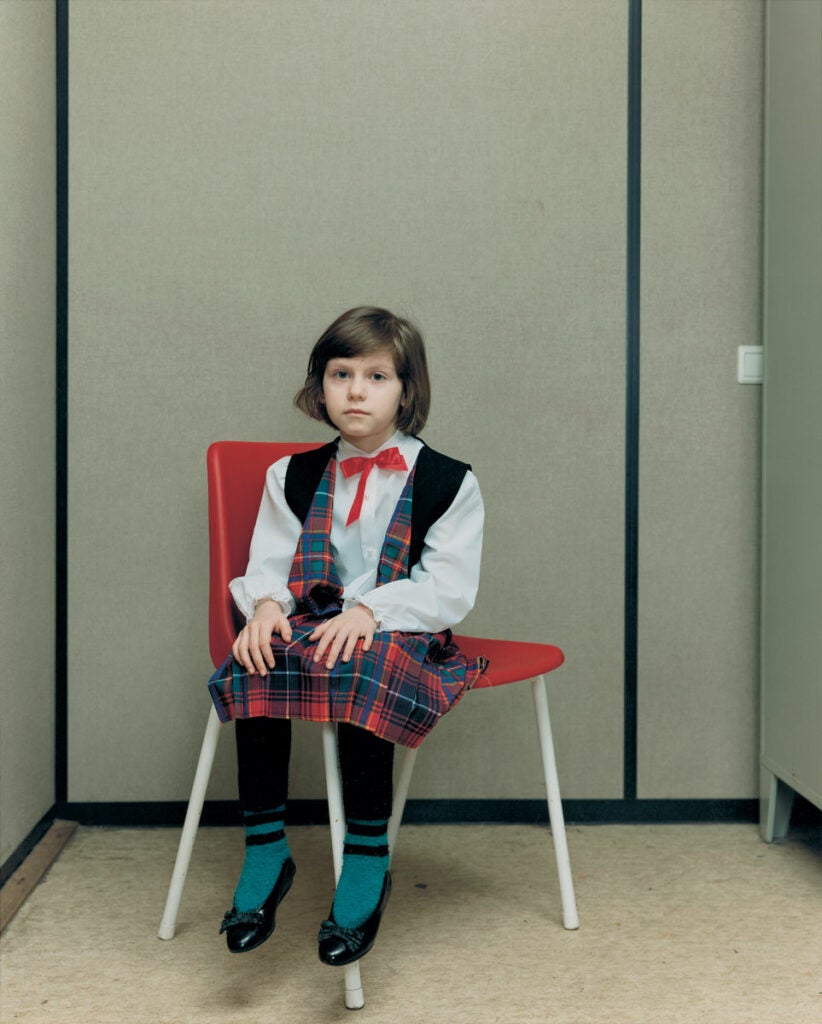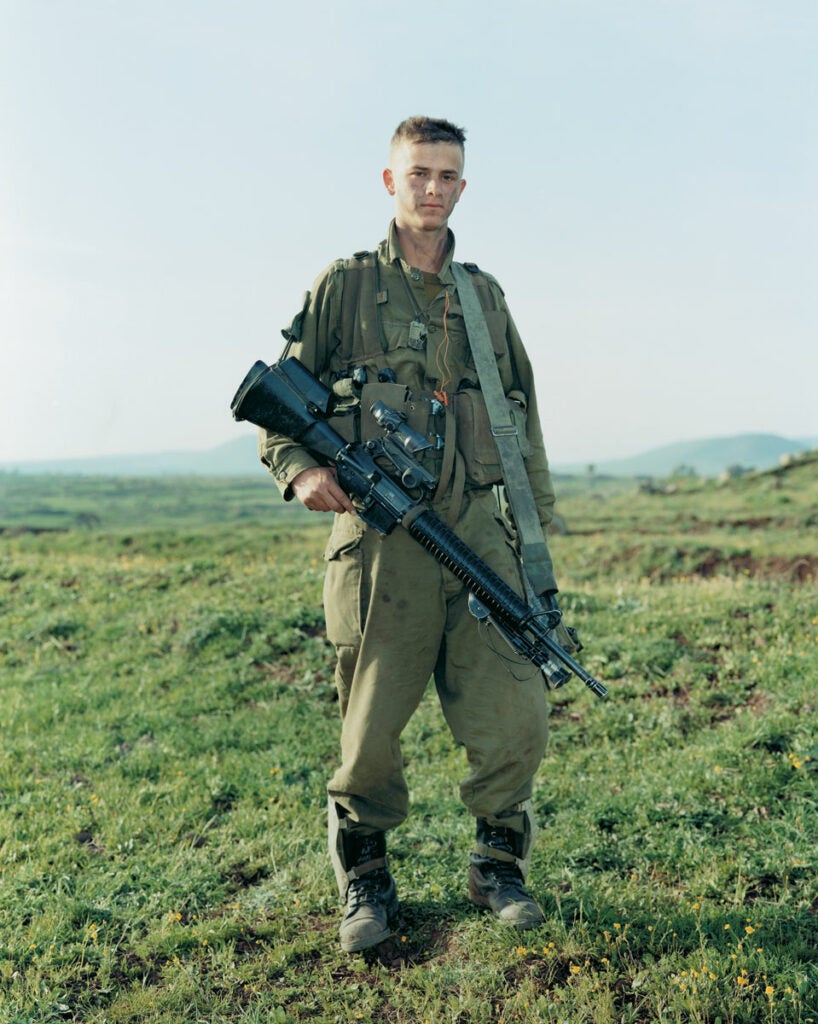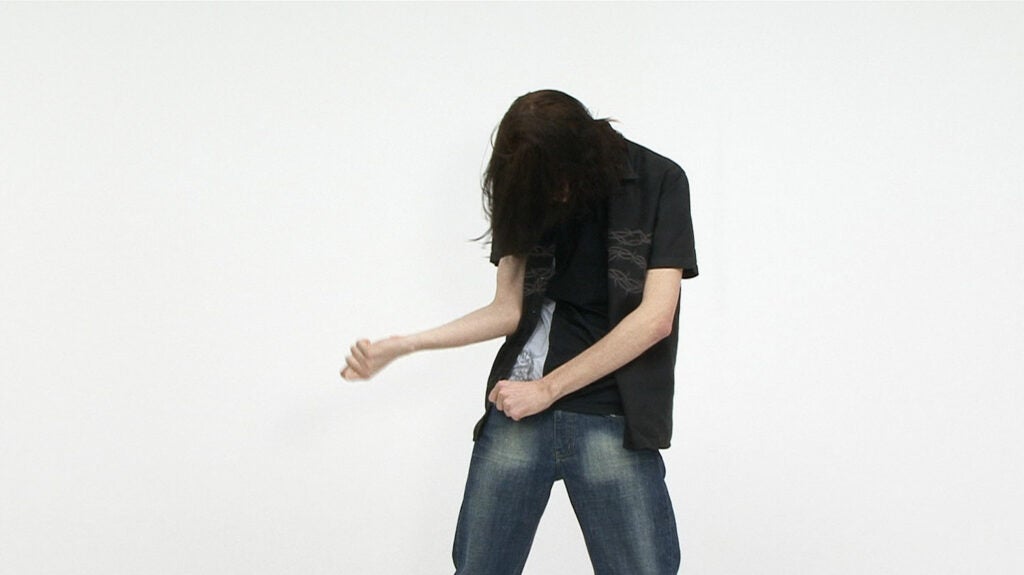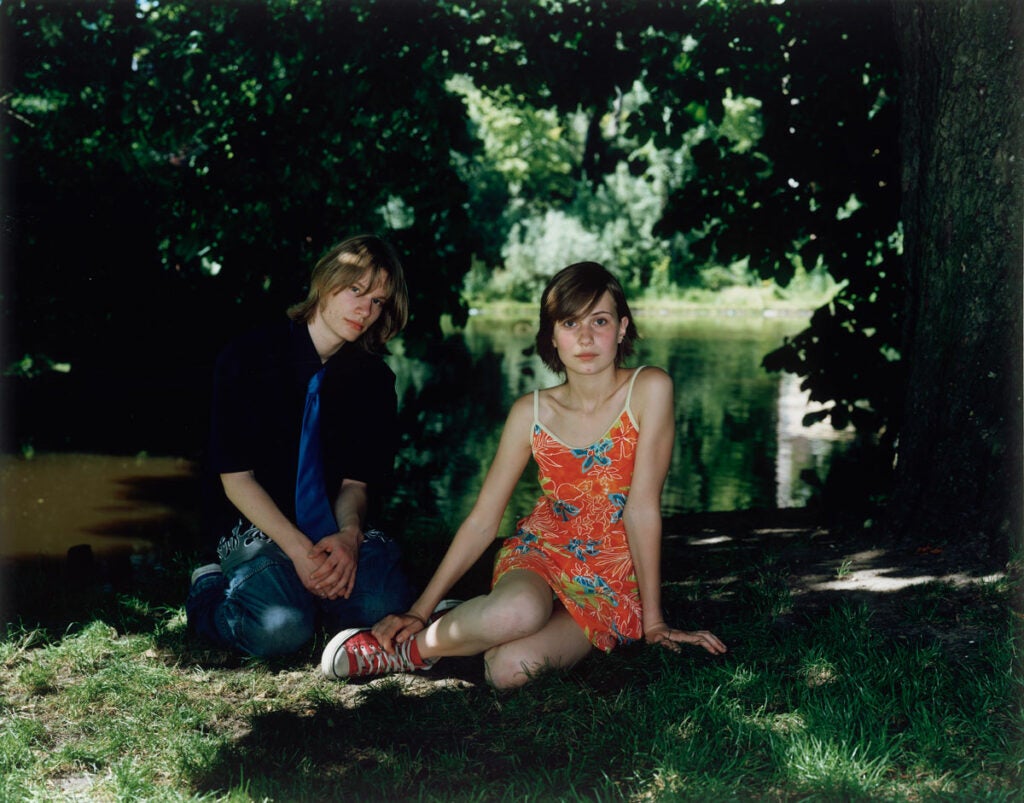 Sometimes great artistic inspiration is borne of tragedy. Before Dutch photographer Rineke Dijkstra garnered international acclaim for her ubiquitous "Beach" series in the 1990's, she was photographing businessmen for Dutch publications. It wasn't until after a bike accident in 1990 that rendered her bedridden for five months (and in physical therapy for several more) that we first saw the power of her staged portraiture. A seminal self-portrait, taken wearing a bathing suit and swim cap after a vigorous aquatic rehabilitation session, was the image that transformed her from editorial photographer to artist.
For the past 25 years, Dijkstra's portraits—mostly of non-models under the age of twenty-five—have addressed transitions in life. Her subjects are usually captured in a quiet repose that demands sensitivity. Her backgrounds are minimal, and her subjects rarely smile. They are well-lit children standing on beaches throughout the world, looking imploringly at the camera; they are subjects who we see changing over a chronological series of several years; they are teenagers overtaken by the dance music of British clubs. Vulnerable and self-conscious, they appear as an honest portrayal of the human condition. The power of these photographs is to make us want to know more.
Sitting across from Dijkstra, in a gallery at the Guggenheim displaying her large-scale "Beach" portraits of adolescents—part of a mid-career retrospective that opened June 29 in New York City—I am struck by her humble, mild-mannered countenance. She exudes a genuine openness and presence. Her attention is focused. Her eye contact never wavers. It is obvious, now, how her subjects, even in their vulnerability, are at ease in front of her camera. "In order to see something, you have to open yourself up and you have to create circumstances where things can happen," she explains of her process working with strangers. "I try to be myself. In the end it's all about trust."
This level of trust is evident in her "New Mothers" series of women who have just given birth and are holding their newborn babies. Their physically exerted, usually nude, bodies are fully exposed to the camera. In the exhibition, this series is juxtaposed with the "Bullfighters,"_ _who are photographed just moments after leaving the ring. Both series show the aftermath of physical struggle—blood tricking down a leg, a bandage covering a bruised and bloodied face—and both render an authenticity that screams to the desire for the perpetuation of life. As viewers, our emotional and psychological barriers begin to come unhinged.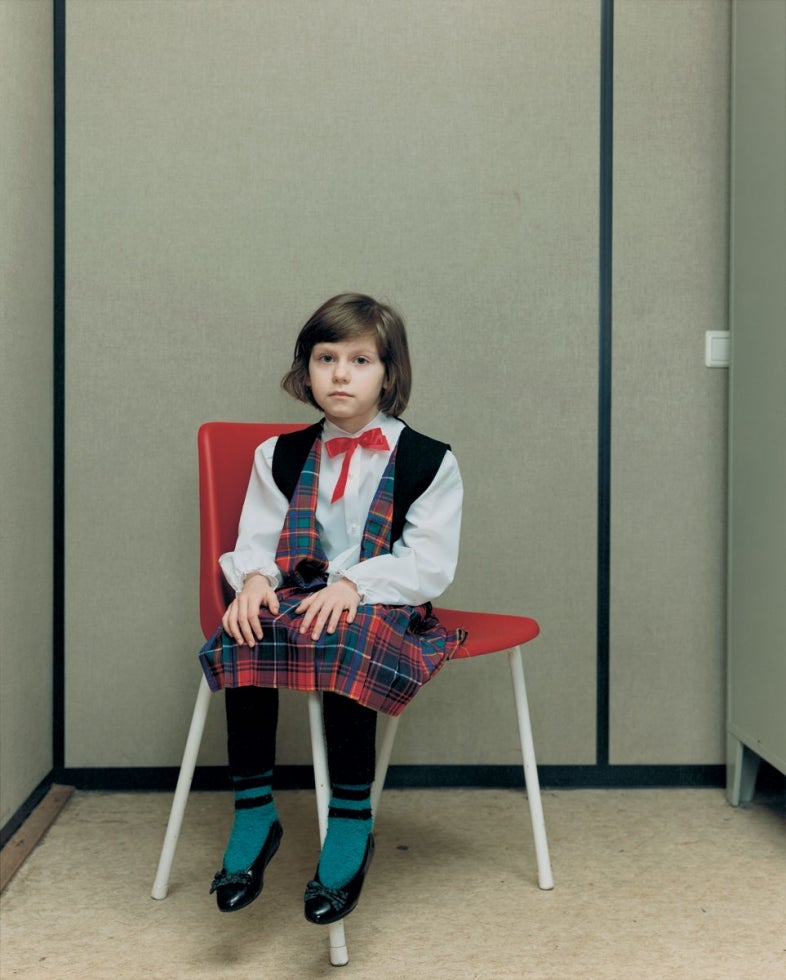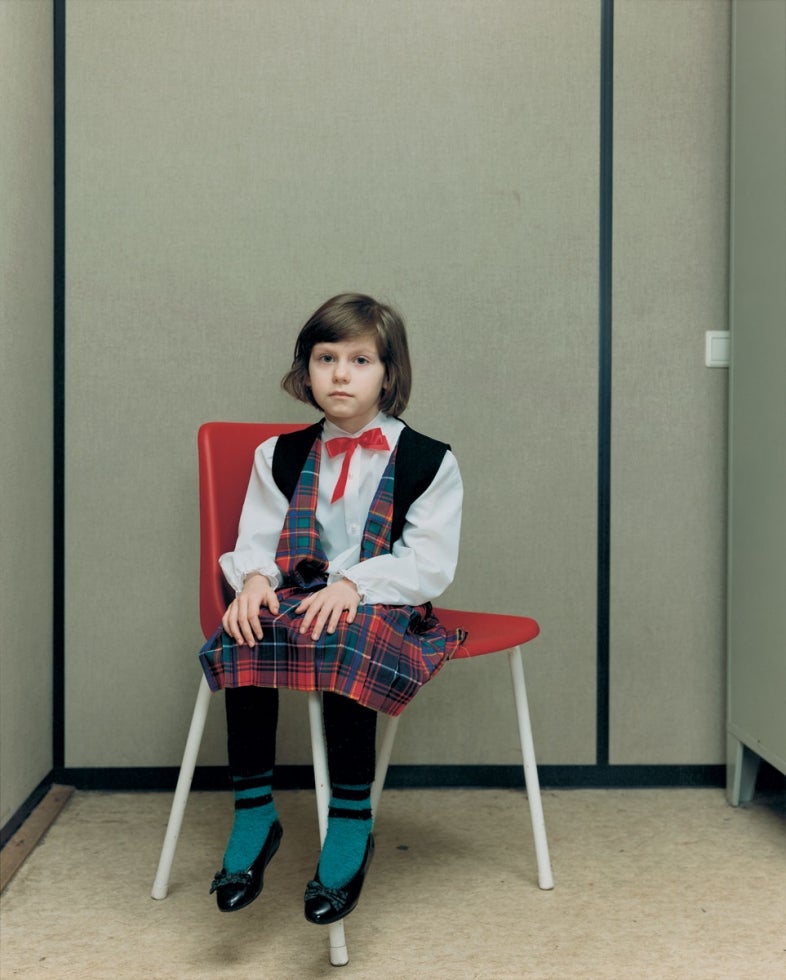 Almerisa, Asylum Center Leiden, Leiden, Netherlands, March 14, 1994
From this introduction to Dijkstra's work, the exhibition follows a traditional chronological layout. We see when Dijkstra became interested in the classic documentary photograph, through which she catalogues the development of a single person, showing the transformations of their physical form in increments of two years or less. "Almerisa" traces the life of a Bosnian refugee who grew up in Amsterdam. The series begins with a photograph of a young girl unable to touch the ground in her chair and ends with a grown woman holding a baby. What happens in the span of 14 years is surprising and touching. Here, as in similar photographs of a French Foreign Legion officer, we see the mark of time on Dijkstra's subjects.
Later, we see how Dijkstra translated the impulse behind these explorations into video. "Annemiak (I wanna be with you)" (1997) is a video showing a young Dutch girl with braces lip-syncing to the Backstreet Boys. When the instrumental breakdown comes in, we see a tense, almost painful self-awareness. It is this exploration of self-awareness that translates into Dijkstra's other multi-channel video works, including "The Buzz Club" (1996-97) and later "The Krazyhouse" (2009). These works document Liverpool teenagers who frequent the club. As we watch the teenagers dancing in isolation, squared to the camera, we are able to focus on a basic act of self-expression.
Dijkstra says that the best representation of herself, though, is her video "Ruth Drawing Picasso."_ _The video focuses on a young girl sketching a Picasso painting at the Tate Liverpool. Ruth scratches away, but we never see the painting. "I think that everything that I'm interested in comes together here," she explains. But why the fascination with pre-adolescent children? "Before kids are teenagers they are very natural and they don't have inhibitions or feelings of shame. They don't feel awkward," she says. "It moves me."
It was only in the last decade, with her series "Parks," that Dijkstra started to break away from her usual minimal backgrounds. Opting for a more complex and narrative landscape, she poses her subjects in parks throughout Europe. In order to control the challenges inherent in this environment, she sometimes reuses a single location in the park. "I always try to capture something real, but at the same time I want it to be a metaphor, so it needs some abstraction. I don't want my work to look really constructed or staged," she says.
The Krazyhouse (Megan, Simon, Nicky, Philip, Dee), Liverpool, UK, 2009
Perhaps the deliberate, slow feel of her photographs is due in part to the nature of photographing with a 4×5 large format camera. She often cites Diane Arbus as early inspiration for her portrait work. Because of their rich textures, soft skin tones, and luminous light, her work has been compared to seventeenth-century Dutch classical paintings. She claims, though, that the development of her style had no relation to this artistic movement. Instead, she says with a laugh, "it was actually the wax museum that first inspired me."
While the exhibition at the Guggenheim is sprawling—it's situated on 4 floors of the museum, and features 70 images and five videos—it is worth taking in at once. If not for her technical acuteness or the considered nature of her work, it is Dijkstra's capacity to connect with her subjects in such a way that we are struck by unbarred truths about humanity. And, in turn, it allows us to take an introspective glance at ourselves. "We are always changing, she says. "In a way you could photograph someone every day."
Dijkstra joins the ranks of powerful retrospectives of female portrait photographers this year. Her work complements three other exhibitions by contemporary portrait photographers currently on view: Cindy Sherman, Mary Ellen Mark and Taryn Simon.
_"Rineke Dijkstra: A Retrospective" __is on view at the Guggenheim through October 8. It first appeared at the San Francisco Museum of Modern Art earlier this year and is the first solo exhibition of the artist in North America. For more information on the exhibition and accompanying public programs, visit:_ www.guggenheim.org