On the Wall: Nick Veasey's "From Rocks and Reefs…"
In an exhibition currently on view at the Joseph Bellows Gallery in San Diego, British photographer Nick Veasey gives new … Continued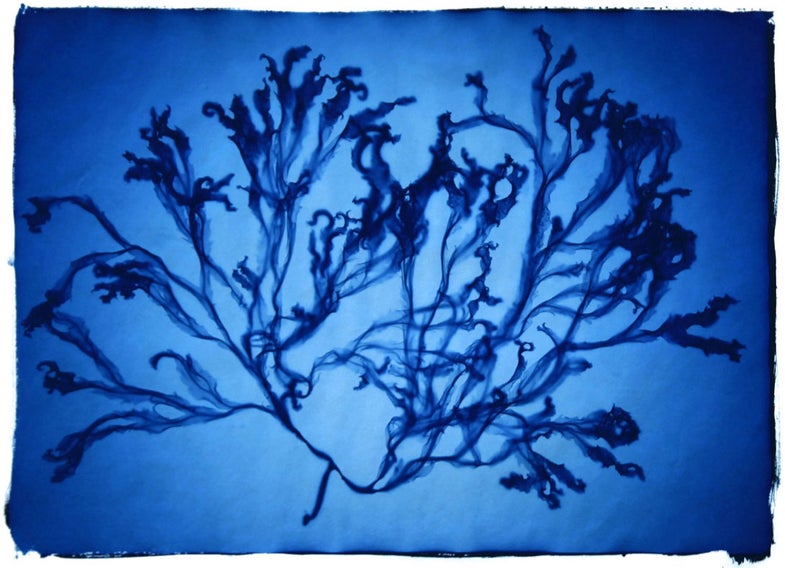 In an exhibition currently on view at the Joseph Bellows Gallery in San Diego, British photographer Nick Veasey gives new life to the archaic process of the cyanotype.
Veasey, who is known primarily for his x-ray images of objects, inanimate and not—running the gamut from a baby stroller to a live pig—turned to seaweed for his recent series entitled "From Rocks and Reefs…"
This poetic assemblage of underwater plant life puts a modern twist on the work of nineteenth-century British photographer Anna Atkins, who was known for her cyanotype photograms of seaweed from a collection she gathered in England's coastal regions (Veasey, like Atkins, collected only sea plants native to his coastline for this series).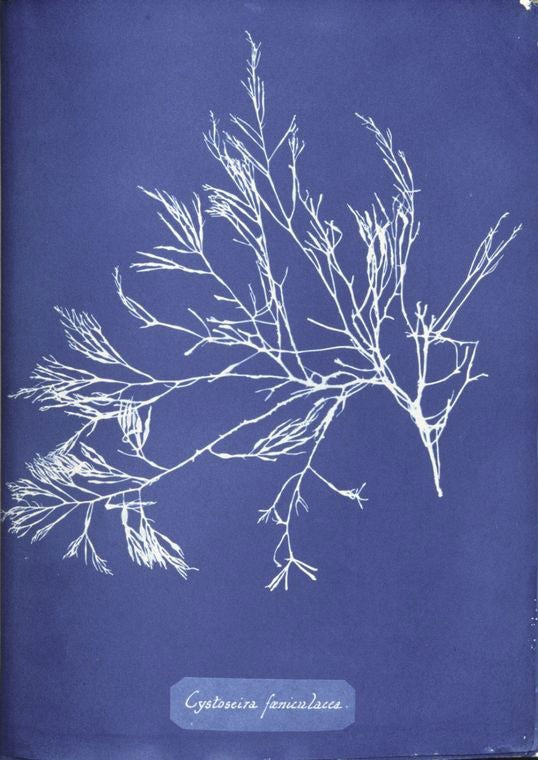 Cystoseira foeniculacea
Unlike Atkins, who made straight cyanotype photograms by laying the plants on the paper, Veasey first makes an x-ray of the organisms to reveal the intricate internal structure of each species. He then enlivens the x-rays-turned-negatives with the cyanotype process by exposing them onto photosensitive paper as contact prints. For a light source, Veasey uses the sun, acknowledging the plants' own photosynthetic processes.
Veasey's emerging blueprints bring a sense of immortality to both the work of the first recorded female photographer and the delicate watery world in which their subject matter is gracefully suspended in a dance with the tide.
"Nick Veasey: From Rocks and Reefs…" is on display through June 2. For more information on the exhibit, visit: josephbellows.com.