On the Wall: The Jet as Art
Being an aviation nut since I was small, I've always greatly enjoyed Jeffrey Milstein's work. In his book and project … Continued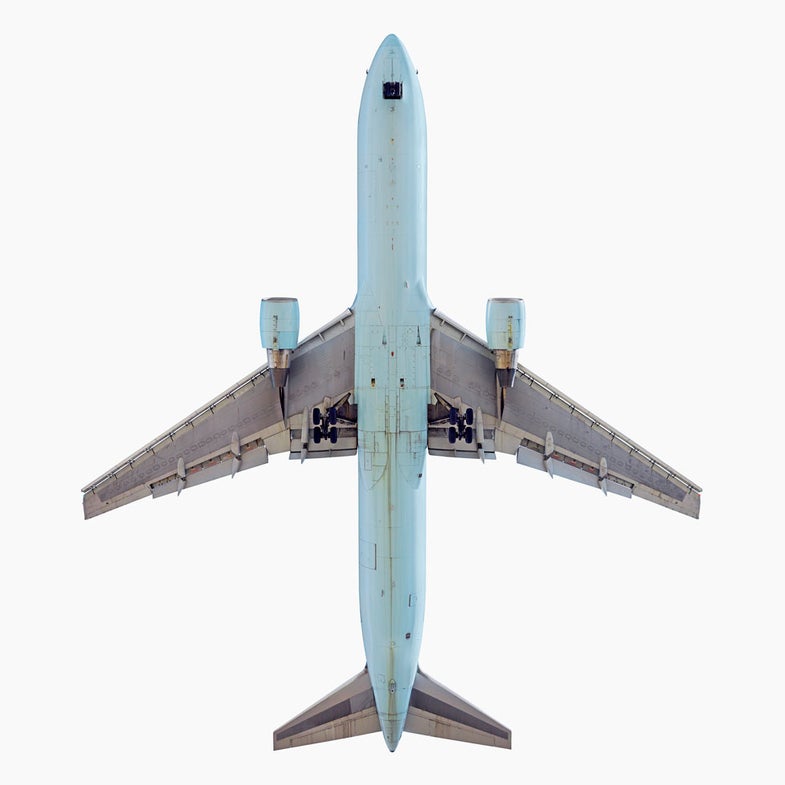 Being an aviation nut since I was small, I've always greatly enjoyed Jeffrey Milstein's work. In his book and project AirCraft: The Jet is Art (which I always keep in a proud position on the shelf), Milstein distills airplanes of all makes and shapes down to their most elemental forms—revealing them as marvels of engineering and craft.
He sets up shop at the end of a few favorite runways (an increasingly rare perch for post-September-11 plane watchers), and squeezes the shutter on his medium-format Contax 645 with a high-resolution digital back just as his subjects fill the frame with perfect symmetry. Any surrounding sky is then digitally stripped, and the resulting formal studies are printed and displayed large—sometimes up to 50 inches square.
You can see this work in its ideal form at the Smithsonian National Air and Space Museum in Washington, D.C. through November 25. Also see some of Milstein's other projects, including a related series documenting recovered "black box" recorders from downed planes.