Brice Bischoff is a Los Angeles based photographer whose project "Bronson Caves" caught my eye this morning via the fine folks at Feature Shoot. The Bronson Caves are the man-made results of gravel quarrying done by the Union Rock Company in Griffith Park at the the beginning of the 20th century—what was excavated was used to pave the roads of a rapidly expanding Los Angeles, and what was left behind has served as a faux-remote cave setting for hundreds of movies and TV shows, many of them sci-fi or western (even Wikipedia's partial list is pretty impressive).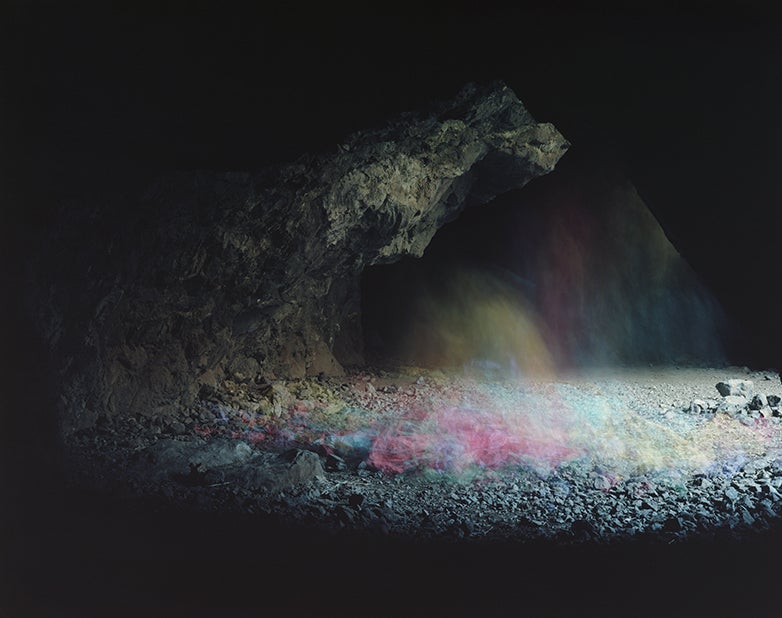 For his project of the same name, Bischoff created a series of long exposures in which brightly colored sheets of paper are moved in and out of the frame in a controlled manner, creating a colorful miasma emerging from the darkness of the caves.
A related series of the papers themselves, tattered and worn after their use and eventually set on fire, takes the project into more deeply conceptual territory, but I find the colorful long exposures to be compelling in their own right. As Bischoff points out, due to the long exposures, they are images that can only physically exist in photographic form. "If a visitor to the caves were to accidentaly stumble upon my performance they would only see a mass of crumbled colored paper draped awkwardly over a man moving/dancing to a camera positioned on a tripod," he writes.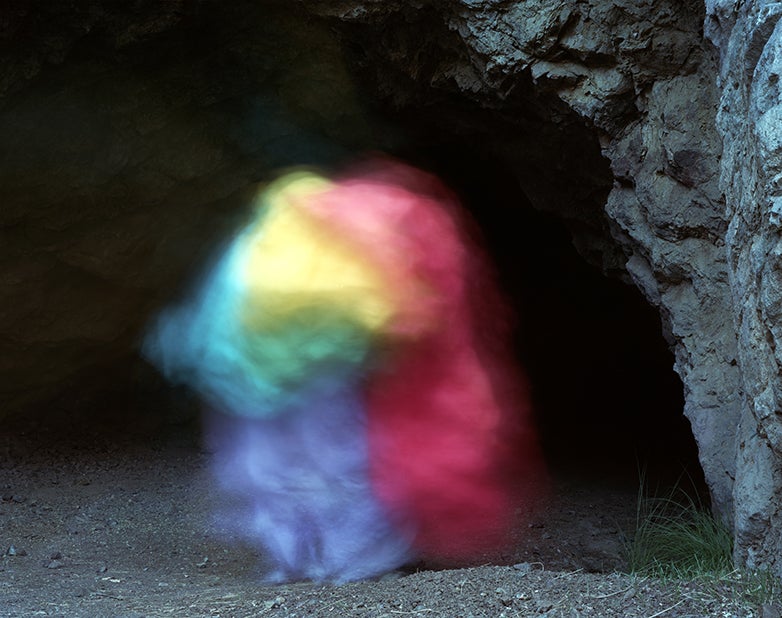 Fitting with the Bronson Caves' frequent appearance in low-budget sci-fi, Bischoff's project is part of a four-photographer group show exploring science fiction themes entitled "Beyond the Barrier" at the Camera Club of New York. Curated by Kate Greenberg, the exhibit opens next Friday, March 1.