A Visit to the Opposite Shore
A man, a plan, a camera: Taigan. Pardon the hackneyed expression, but the simplicity of this phrase actually suits the...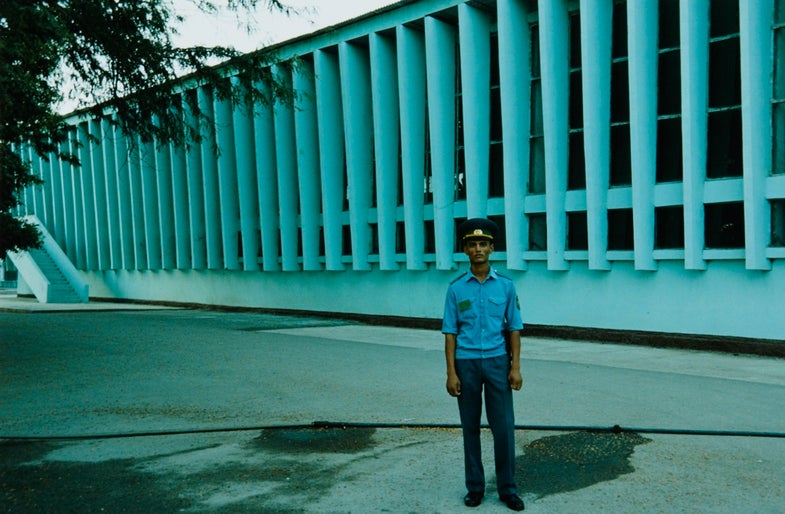 A man, a plan, a camera: Taigan. Pardon the hackneyed expression, but the simplicity of this phrase actually suits the work of Japanese photographer Arata Dodo pretty well. Sometimes armed with little more than a Google Maps printout for reference, Dodo traveled through Turkmenistan, Kazakhstan, Iran, Azerbaijan and Russia—the five countries that border the Caspian Sea in Western Asia. He returned with snapshots that are by turns humorous and lonely, always rendered in a deep shade of blue. Given that Dodo's work focuses on the body of water (Taigan means "Opposite Shore"), it's probably not too far-fetched to think that he chose this color palette to match his subject. I'm impressed by the way that Dodo has made such excellent images out of such a simple idea. These days, the idea of the roving, rambling, film-shooting photographer almost seems like a cliche, but Dodo is not acting out a fantasy; he's committed to his work.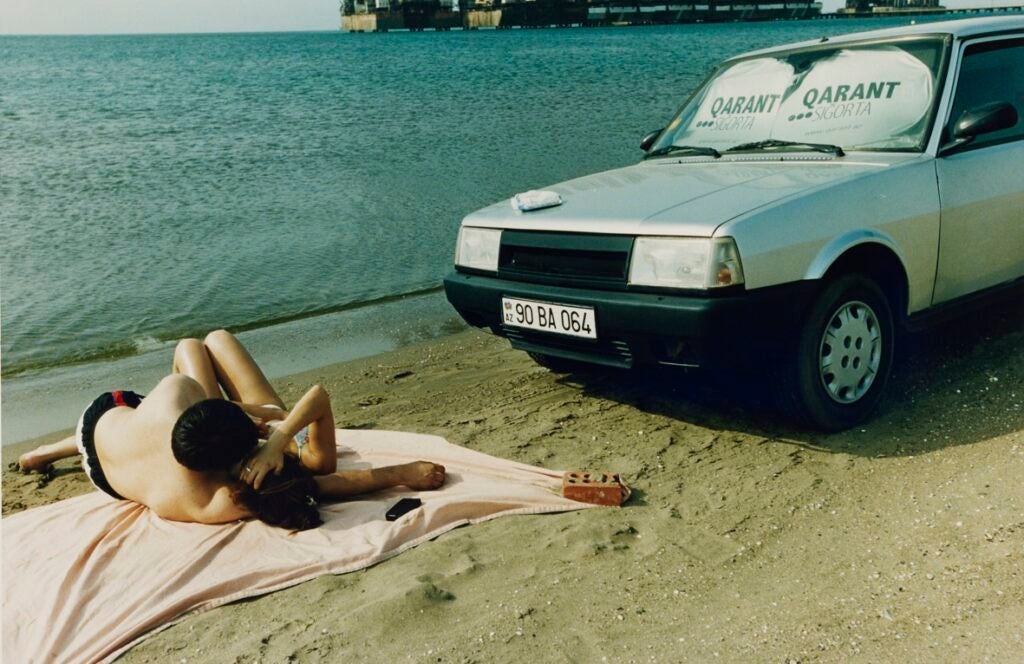 Azerbaijan
In Taigan, Dodo explains the motivation behind his project: "I have always longed for the unseen countries that spread beyond the Silk Road, especially the Caspian Sea – the largest lake in the world. Standing at the bank of the Caspian Sea, I yearned for the opposite shores. By marking the destinations and traveling to the surrounding countries, like an extraterrestrial from an unknown universe, I went back and forth to the coastal towns of the Caspian Sea. By looking at the distant land with uncertainty, I may be seeking my own shore to reach."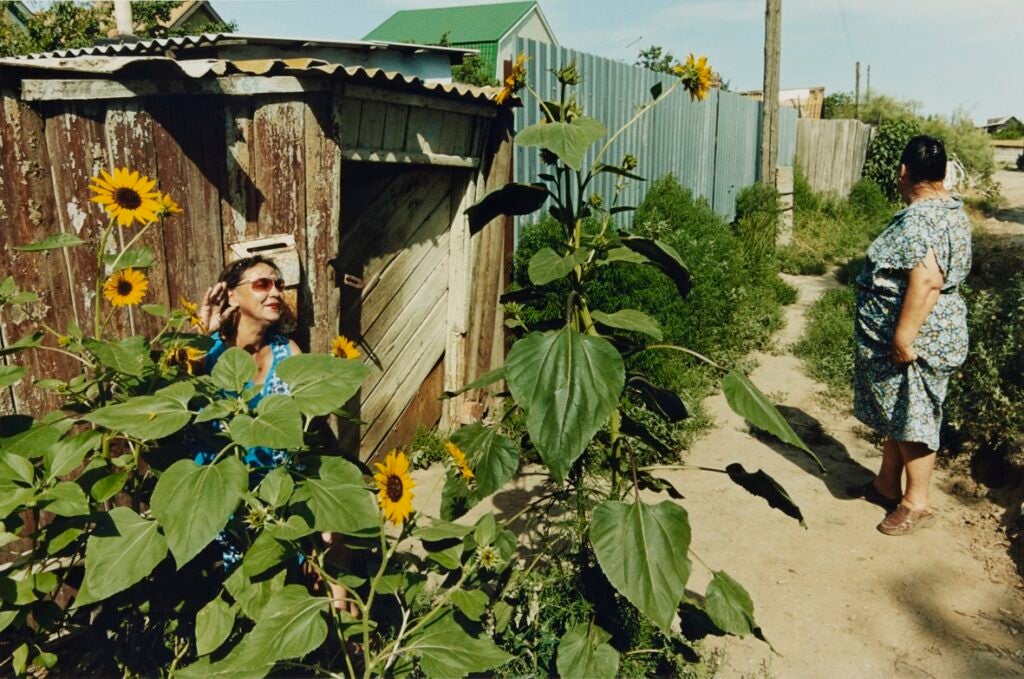 Russia
Dodo just recently received the Ihee Kimura Photography Award, one of the most prestigious awards for photographers in Japan. (This year, there were two winners: Dodo and Tomoko Kikuchi, whose work we will feature soon.) This award was given in recognition of his book, published by Akaaka-sha, one of the most active photography publishers in Japan today. I've been following Akaaka's books since I came to Japan, and a few years ago I started calling some of their books "Akaakaesque," because their style seemed so consistent. The books have changed since then, but Taigan is most definitely a very Akaakaesque book. I'm told that less than 100 copies of the book remain, so you might want to purchase it sooner rather than later if you're interested. It's also worth mentioning that Arata Dodo's father, Shunji Dodo, is himself a well-noted photographer who is a major figure in the Osaka photography world; Akaaka recently published an extremely good book of his photographs taken between 1968-1977.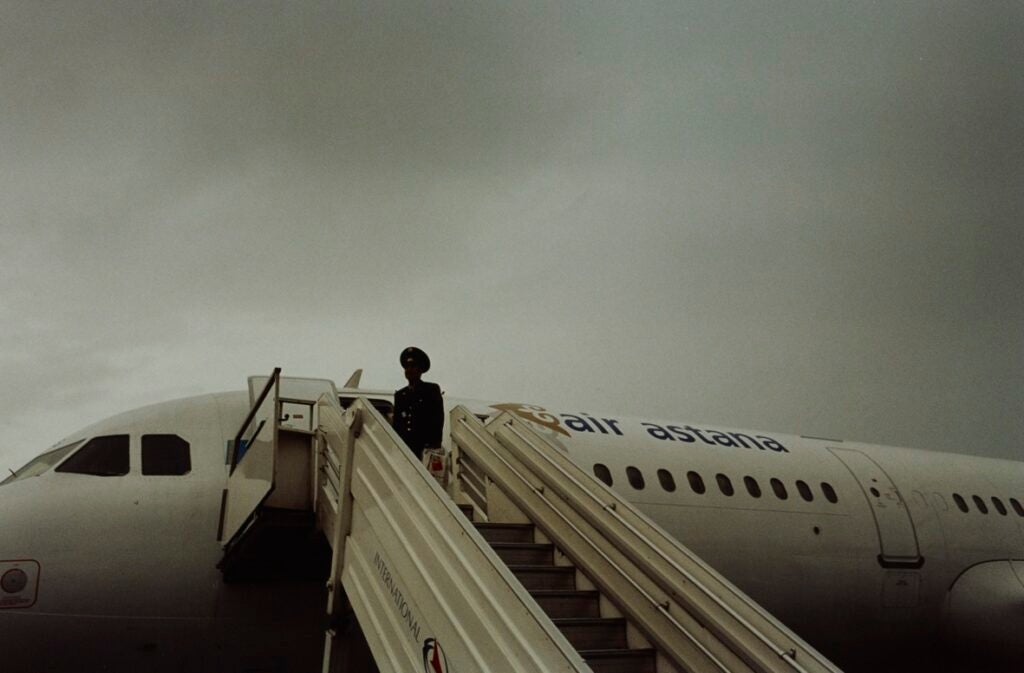 Kazakhstan