Video: Flip Through the World's First Photobook
The picture book that started it all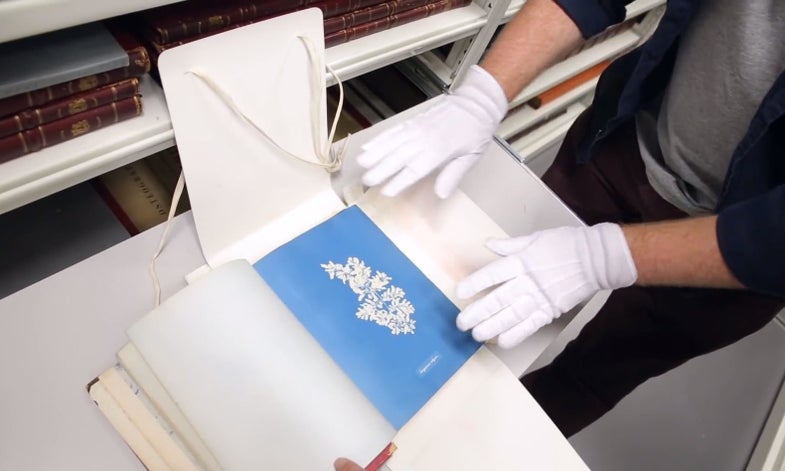 In 1843, botanist and photographer Anna Atkins produced a three-volume book of cyanotypes called British Algae, now considered likely the first photobook ever made. Picture after picture, with no accompanying text, the book features deep-blue prints or photograms made by placing various types seaweed on light-sensitive paper that is exposed to create a relief image.
Atkins donated a copy in October of that year to UK's The Royal Society, the world's oldest academy of science, which is where the Objectivity Youtube channel dug it up. Artists to this day working with the 170-year-old cyanotype alternative process still revisit this copy for reference.
She did it, "not for any commercial gain," Rupert Baker of the Royal Society says, "just out of interest. She was a botanical artist already and just made a few copies to distribute to her friends and fellow seaweed botanists."
Only a few copies are still in existence, according to Baker, who estimates that a three-volume set recently sold at auction for nearly 250,000 British Pounds.