U.S. Border Agents Can Search Your Photos
Photojournalist Ed Ou discovers that traveling photographers are vulnerable to warrantless search and seizure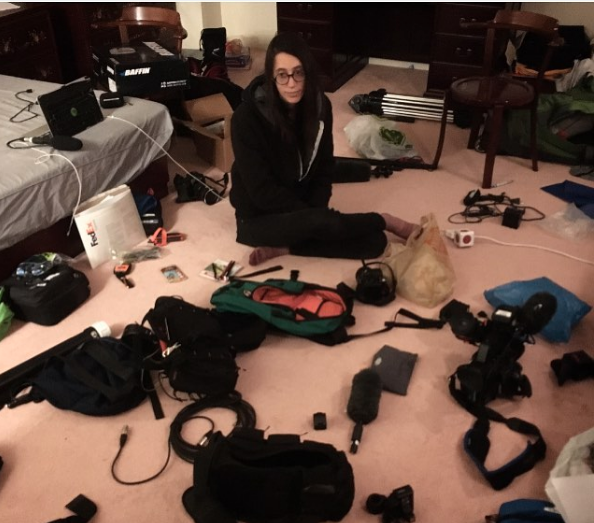 Photographers, beware. When you enter the U.S., your images and other digital data you have on your camera, smartphone, laptop, or portable backup drives—yes, any device you're carrying—may be seized and searched by American customs authorities. Without a warrant or even suspicion of wrongdoing.
Ed Ou, an award-winning Jerusalem-based Canadian photojournalist with Getty Reportage, learned this the painful way. According to a report in the Washington Post yesterday, he was detained, interrogated, and denied entry to the United States by U.S. Customs and Border Protection agents while on his way to North Dakota to cover the protest against the Dakota Access Pipeline for the Canadian Broadcast Corp. in October.
The Columbia Journalism Review goes into more detail on the hair-raising story. "I had offered to show them press accreditation or put them in contact with my editor," Ou told Trevor Timm, the executive director of the Freedom of the Press foundation, who wrote about the incident in the CJR. Timm continues, "[Ou] explained to me that in the Middle East, he and his colleagues are regularly detained under false pretenses. As a result, he often attempts to downplay his profession there. In North America, he assumed, 'I can proudly claim I'm a journalist and not worry about anything.'"
In response to the border agents' questions, he explained his bona fides and how his work routinely takes him to the Middle East. But Ou refused to turn on his encrypted smartphones. Along with his other reporting materials, these were briefly confiscated and returned to him with signs of tampering; Ou believes that that the data on his SIM cards were copied.
The American Civil Liberties Union has taken up his case. Ou isn't the only journalist to face such treatment at the U.S. border, where the laws governing search and seizure apparently don't apply.
Although relatively few photographers have confidential sources they need to protect—photojournalists like Ou are a rare breed—the lesson for all of us is clear. Our right to privacy stops at the airport, so don't cross the border with any images or writings you wouldn't want Uncle Sam to see.