Unpublished V-J Day Photos Echo Eisenstaedt's "The Kiss"
An iconic moment of jubilation in Times Square mirrored on Main Street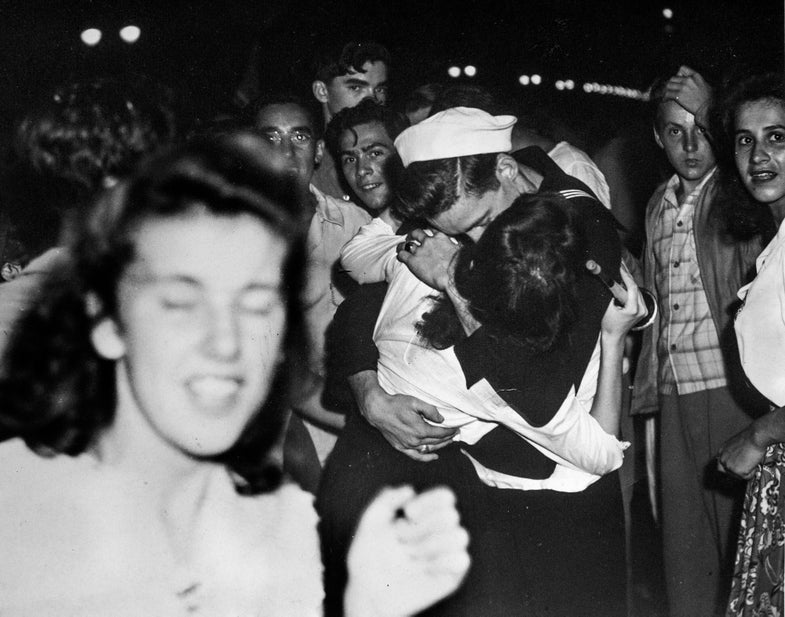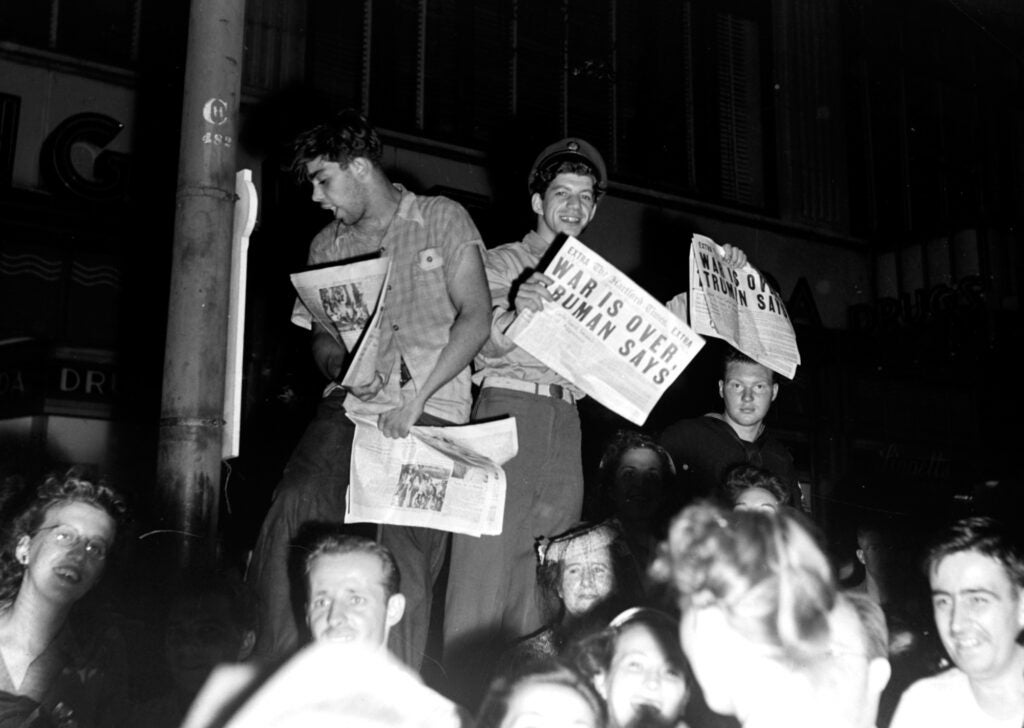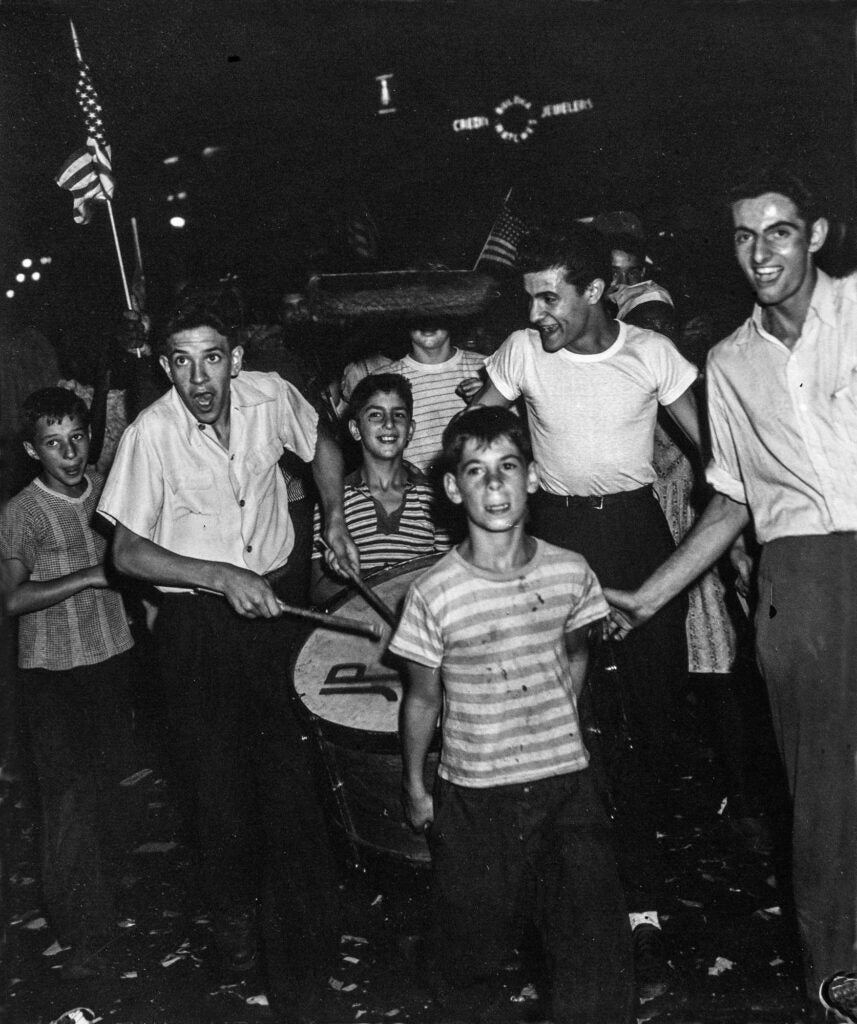 Few images are as deeply ingrained in the public consciousness as Alfred Eisenstaedt's colloquially titled "The Kiss," taken on V-J Day in Times Square 70 years ago today. Though it was originally buried on page 27 of an issue of Life magazine with a synchronized swimmer on the cover, its photo editors now say "The Kiss" the most famous image they ever ran. Over the years, that captured moment has become the singular symbol of V-J day, of victory and of the end of a war.
Much has been said over the improbable flawlessness of Eisenstaedt's composition, but the moment specifically was far from the only one like it. With the proliferation of photography today, not just among amateurs but even press who sometimes outnumber the subjects of a news event, and an expected production of one trillion images before the year is up, it's not all that uncommon to find very similar frames from different sources. But when a historical image emerges, unmistakably recalling the icon, taken the very same day, the instant jolt of recognition may come as somewhat of a shock.
Such was the case when we first saw the image published here for the first time, a sailor's unexpected embrace, a kiss, on Aug. 14, 1945, not in Times Square, but on Main Street in Hartford, Connecticut. It was taken by Leonard Hellerman, a junior in high school at the time and a yearbook photographer.
"It was just a flurry of activity," Hellerman tells American Photo. "Everybody gravitated to downtown."
With his Ihagee view camera, flash gun, and a pack of Super Panchro Press Type B cut film, Hellerman made three exposures that night on the city's main thoroughfare.
"I wish I had more photographs taken of that day. I guess in the back of my mind I did have a realization that I was photographing some historic things, but I didn't make such a big deal out of them and I didn't try to preserve them, I suppose."
It wasn't until decades after making the image that Hellerman drew a connection to Eisenstaedt, during a lecture with long-time Life editor Arnold Drapkin. Hellerman showed Drapkin two versions of his image, one cropped vertically in on the pair, more like Eisenstaedt's. Drapkin suggested he keep the blurry face in the foreground.
Hellerman has not yet been able the identify the pair, much like Eisenstaedt, whose editors maintain that, despite the forensic image testing, and the countless individuals who have come forth convincingly claiming the likeness, who perhaps did share a moment just like this, "we really don't know." Hellerman does recognize that his pair, as with the one in Times Square, were most likely not a couple, but strangers at the time. In recent years, bloggers have suggested that such an unsolicited act by today's standards would be considered sexual assault.
"You might call him a predator this guy, or being a little more aggressive than our culture now accepts. They were just grabbing every woman around." It was, Hellerman says, just a day like none other.
"It was an unbelievable feeling," adds Hellerman's wife Betty, who found herself in Atlantic City at the time. "As young as I was, I knew something magnificent had happened that this war was over. Young women, old women, they were just kissing and hugging, and they would grab a veteran. After what happened in Vietnam, there wasn't that feeling. There was such a jubilance and it's never happened since."
Recognize any faces in these photos? Please let us know.