Todd Hunter McGaw: Best Wedding Photographers 2013
"I didn't set out to be a wedding photographer," says Todd Hunter McGaw. "I always wanted to be a commercial … Continued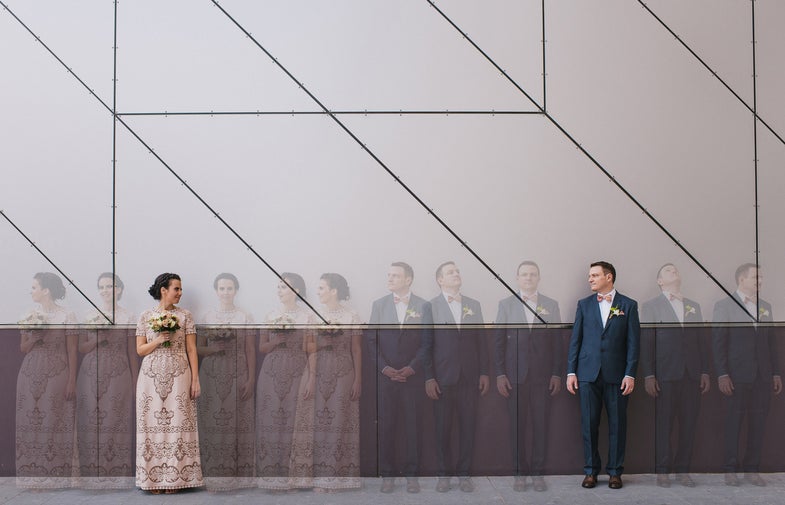 "I didn't set out to be a wedding photographer," says Todd Hunter McGaw. "I always wanted to be a commercial photographer." But when someone asked the Brisbane, Australia–based photographer to shoot a wedding, he realized he could work with all of the elements he liked from multiple genres in one place. "I found that I could bring variety to my approach to photographing weddings, and people responded to that," he says.
McGaw's location brings lots of variety to him, too. "Australia is quite a multicultural society," he explains, "so we do Vietnamese and Chinese weddings, tea ceremonies, Serbian Orthodox weddings, and also people with pop-culture influences." McGaw has shot a wedding officiated by Darth Vader and a video-game-themed event where the bride walked down the aisle to Mario Brothers music. "There are lots of people injecting their own personalities into their event, which we love," he says.
The common thread running through all the weddings McGaw shoots is his clients' enthusiasm for photography and the inventive portraits he creates with their collaboration. "We're known for the conceptual, creative shoots we include on the day," he says. But as much as his clients love the portraits, they're often pleasantly surprised when they see the candid shots in their album. Says McGaw: "We tell people, 'You're really going to love the photos of you kissing your mom,' and they say, 'Yeah, yeah, but let's get to the interesting stuff.' Then when they see the albums, they really appreciate those little moments, which is honestly the whole reason we do it."
See the rest of our Best Wedding Photographers of 2013 list here.