Kickstarter Resurrects a Classic Petzvar 120mm F/4 Lens For Hasselblad Cameras
A leaf shutter makes a valuable addition to an already-successful crowd-funded lens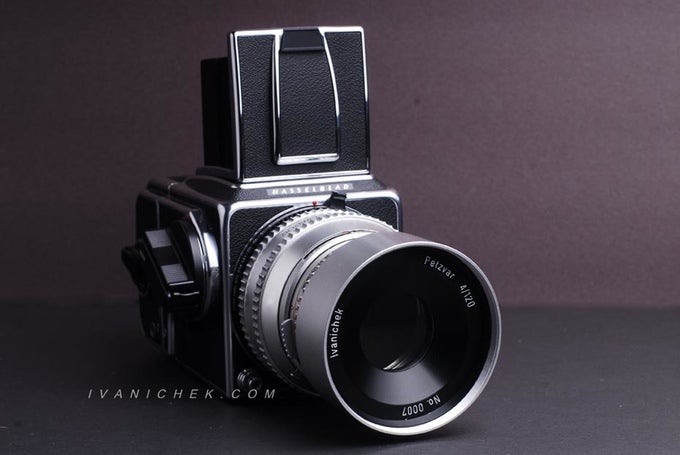 We may earn revenue from the products available on this page and participate in affiliate programs. Learn more ›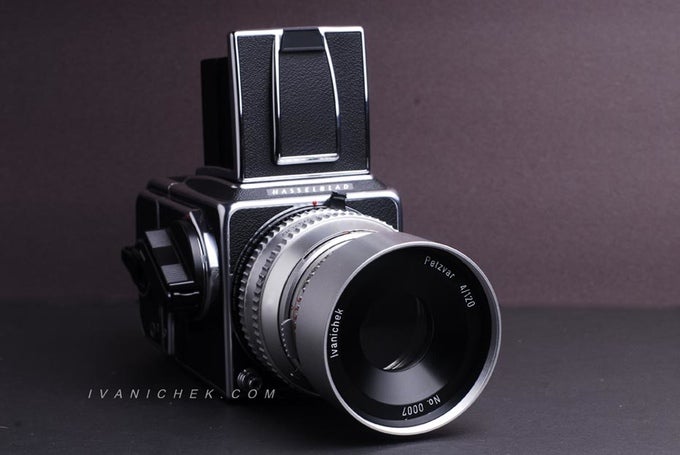 Back in 2013, photographer Denys Ivanichek put together a Kickstarter in an effort to release the Petzvar 120mm F/3.8 medium format portrait lens. With the success of similar projects like the Lomography Petzval lenses, it doesn't come as much of a surprise that it was a total success. Now, Ivanichek is back on Kickstarter in an effort to create a new version of the Petzvar 120mm F/4 specifically for Hasselblad 200 and 500 series shooters.
One of the big differences between the two lenses is the inclusion of a leaf shutter, which makes this lens optimized for use with 500 series bodies. It will still work with 200 and 2,000 series bodies as well, though, thanks to the V-mount.
The lens uses a classic Petzval arrangement for the elements, which produces some very specific and often very desirable effects, the most pronounced of which is a distinct swirly bokeh. From the looks of the prototype it's actually a rather beautiful looking lens, in both its build and its somewhat quirky optical performance.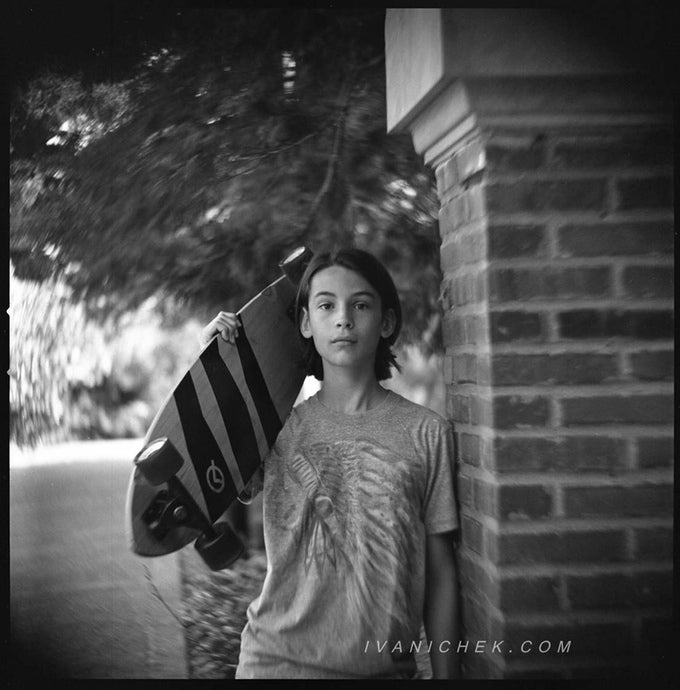 As part of the Kickstarter, Ivanichek is making some of the older F/3.8 models of the lens available in small quantities for various mounts like the Pentacon 6 and Mamiya in addition to Hasselblad. They start between $450 and $500.
The new F/4 version with the leaf shutter takes more work and parts, so those start at $700 (the $650 early bird offers are all gone).
It's a pretty specific piece to add to a kit, but it's one that addresses a very popular trend in lifestyle and wedding photography at the moment.