They've Got Spirit
Todd Antony was shooting landscapes in the southwestern U.S. in 2009 when he stumbled upon Sun City, Arizona, a desert … Continued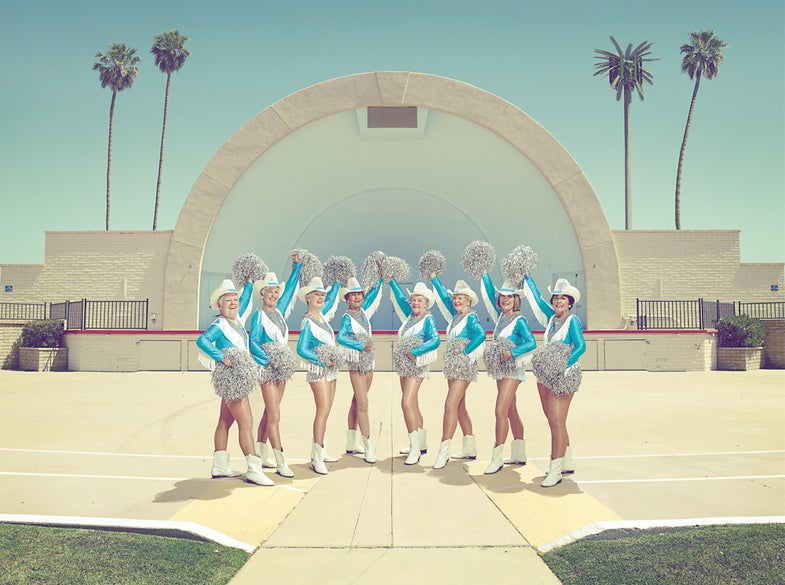 Todd Antony was shooting landscapes in the southwestern U.S. in 2009 when he stumbled upon Sun City, Arizona, a desert retirement community of approximately 38,000 senior citizens. Antony, a New Zealand native now based in London, was captivated by the Tim Burtonesque, hyper-manicured city and began shooting portraits of the residents. He kept tabs on the area after he returned home and read about the Sun City Poms, a cheerleading squad of senior women who march and perform up to 50 times a year at conventions, parades, and sporting events. He vowed to return to Arizona to photograph them.
In 2013, Antony finally managed to get back to Sun City, where he created a personal series of 10 group and individual portraits of the cheerleaders. The images make a respectful statement about aging gracefully and optimistically—none of the Poms had performed as cheerleaders before the age of about 60. And Antony says these women pushing back on societal norms offers an intriguing contrast to garish child pageants, where very young girls are encouraged to look and act older too quickly.
The Poms series garnered supportive press from outlets such as the Huffington Post and is currently showing in the Circulations festival in Paris through March 16.
Above Photo: The Sun City Poms cheerleading squad, photographed by Todd Antony. See more of Antony's work at toddantony.com.