Taking to the Streets
Last Friday, Zoe Strauss's exhibit "Ten Years" opened at the Philadelphia Museum of Art, and like most exhibits, visitors found … Continued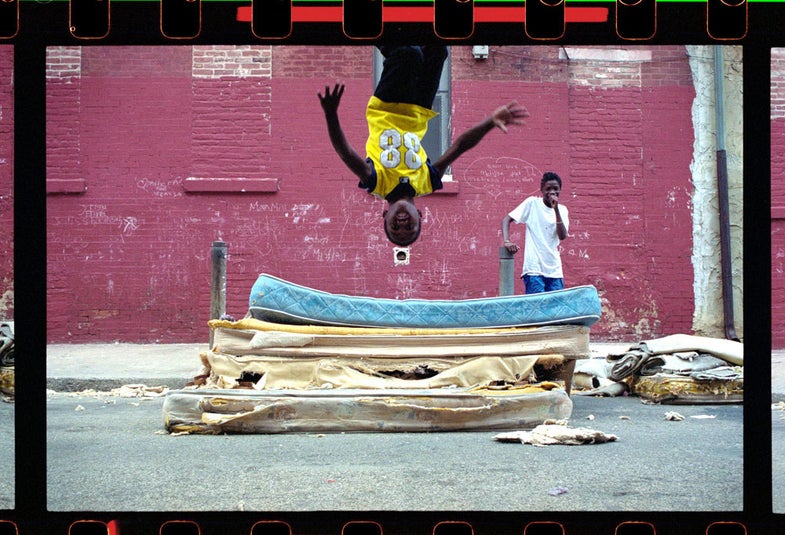 Last Friday, Zoe Strauss's exhibit "Ten Years" opened at the Philadelphia Museum of Art, and like most exhibits, visitors found a series of prints on the wall. Many of the similarities stopped there, unless you think it's normal for a museum exhibit to be transformed into a late-night dance party DJed by ?uestlove. But this was not some kind of stunt to make the museum cool. It's part of Strauss's compelling ability to create unexpected interactions through her photographs.
"Ten Years" is the culmination of a project entitled "I-95," in which Strauss photographed the areas around this major highway. In a post on her blog, Strauss wrote that "I-95″ is an epic narrative about the beauty and struggle of everyday life." Each year, for ten years, she held one-day-only exhibits underneath a section of the highway in South Philadelphia. Keeping with this idea of making photography both accessible and unexpected, she's exhibiting her photos on around 70 billboards throughout Philadelphia at the same time that her work is on display at the museum.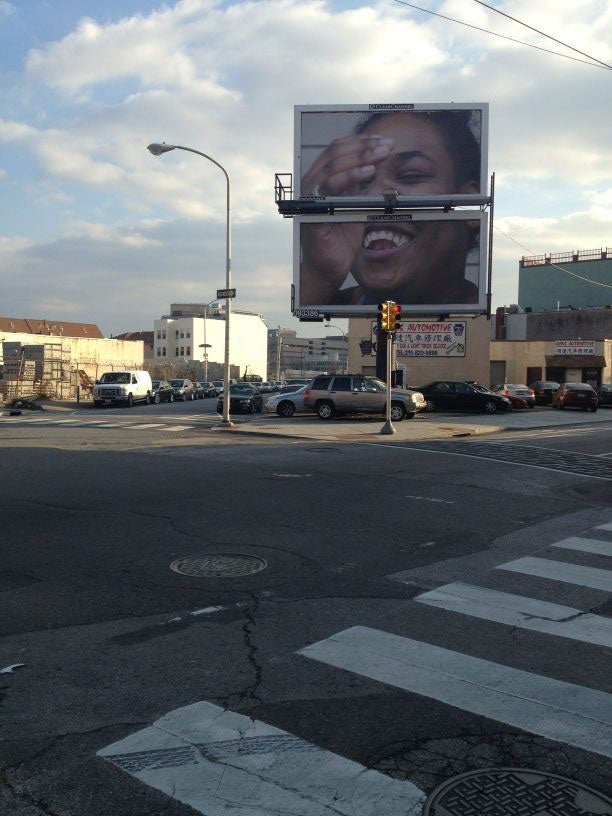 Billboard 50 – "Woman Laughing in Indiana, 1, (2 panel image)" Central Indiana
A moving story in the Philadelphia Weekly reveals the back story behind one of Strauss's most famous photographs, "Mattress Jump." One of the boys in this photo, Boo, was killed on the streets of Philadelphia six years after the photo was taken. It took Strauss a number of years to find this out, and when she did, she met Boo's family, and later decided that "Mattress Jump" should be one of the most prominently displayed photographs of the exhibition.
Taken at face value, these photos could be classified as "social documentary" and left at that, but this would miss the point of what Strauss is doing. She's not just using photography to "document" her city, although her photographs do have that function as well. It seems like she's participating in the things around her first, and then using her photos as a way to amplify this participation, or to allow other people to participate in an open-ended way. "Ten Years" is a fascinating body of work that is certainly a must-see for anyone around Philadelphia.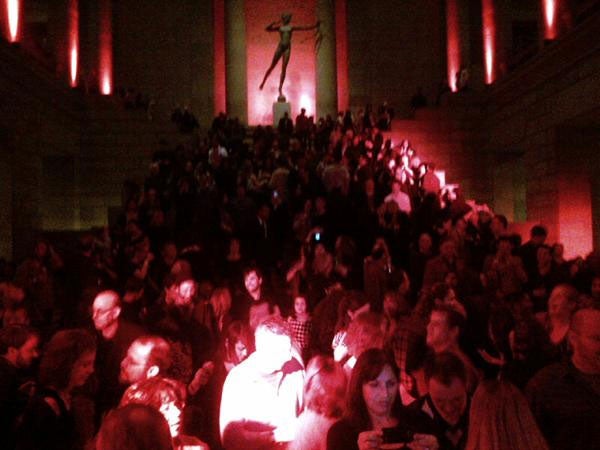 Zoe Strauss' Opening Party