The Sun-Times Photo Layoffs: What We're Losing
There's been plenty of reactions on the web this week to the Chicago Sun Times's decision to eliminate all of...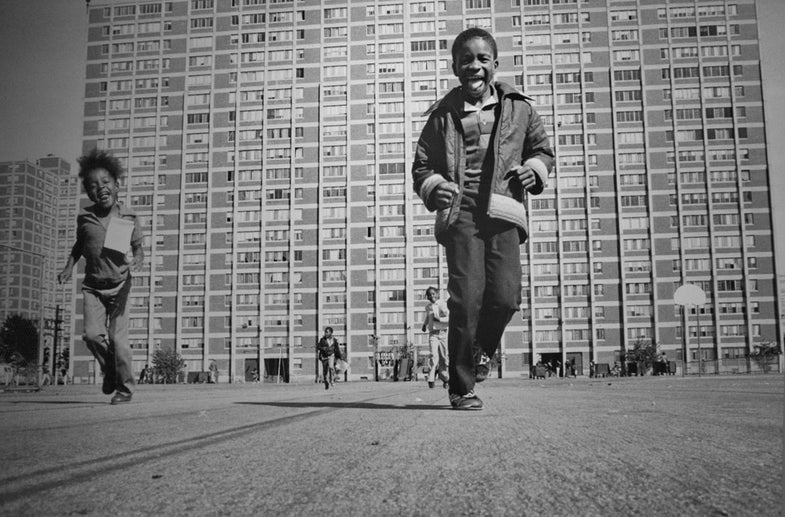 There's been plenty of reactions on the web this week to the Chicago Sun Times's decision to eliminate all of its full-time photography positions. This has included plenty of warranted skepticism of a major metro newspaper relying entirely on freelancers and reporters with iPhones to illustrate their stories, especially at a time where demand for visual storytelling through photography has never been higher. And plenty of face-palming that among the fired is one of American photojournalism's living legends, the Pulitzer-prize-winning John H. White.
What's easy to lose among the commentary and outrage and state-of-the-industry talk is the actual quality photography the Sun-Times was responsible for creating in recent years, almost despite itself. So we're taking this opportunity to feature the work of a few of the 28 full-time photographers who lost their jobs in the cuts (work which the Sun-Times's website, frustratingly, makes you work hard to find) as a reminder of the breadth and power of storytelling a newspaper photojournalism staff can create. If the parent company allows it.
John H. White
The conversation justifiably begins here. Considered by many to be one of the fathers of modern American photojournalism, White won a Pulitzer Prize for his work documenting black life and culture in Chicago in the 1970s.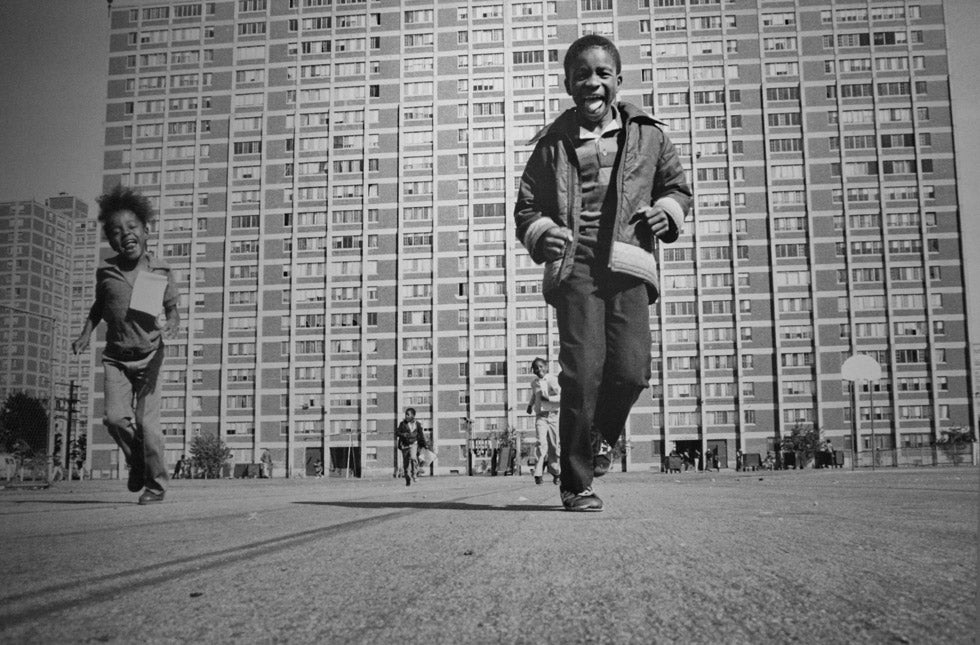 Also widely circulated this week is an incredible photo set White produced for the EPA's "Documerica" project in the mid 1970s. All of White's 180 photos, along with those by the 50 other "Documerica" photographers, are available in high resolution on Flickr.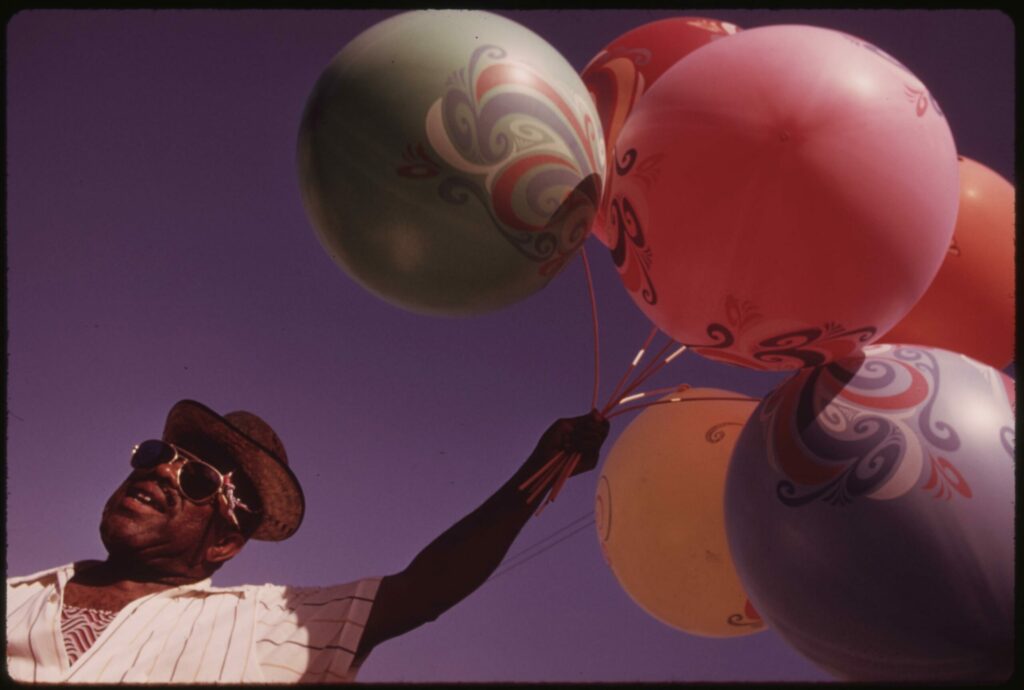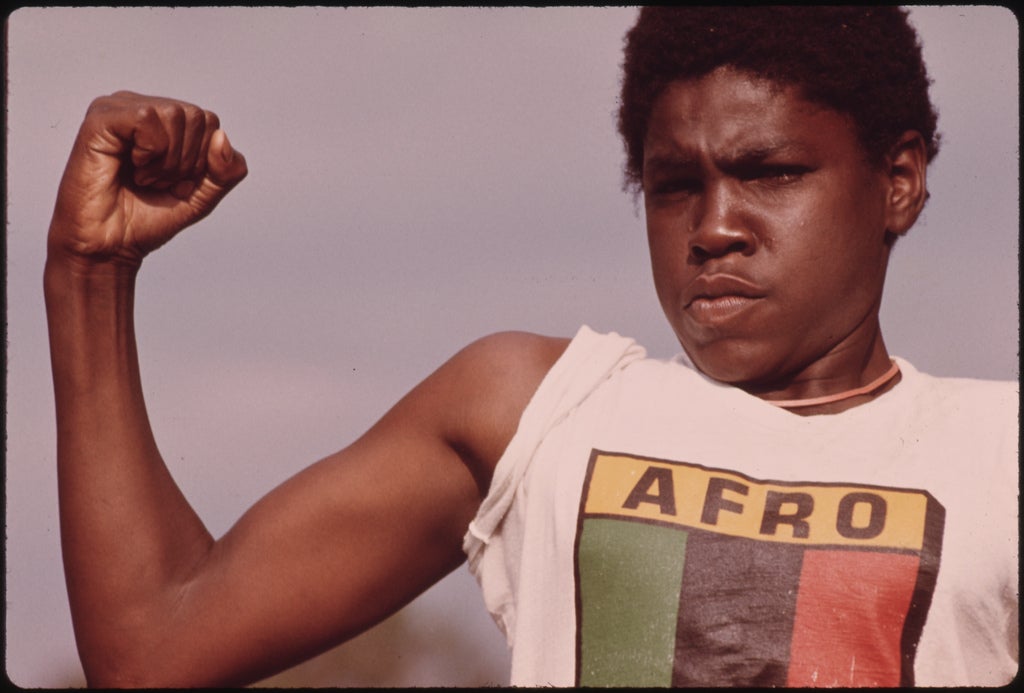 White was also a consummate teacher (he spoke at a photojournalism class I took at Northwestern University), serving as a mentor not just to the photographers he worked alongside at the Sun-Times, but budding Chicago photojournalists everywhere.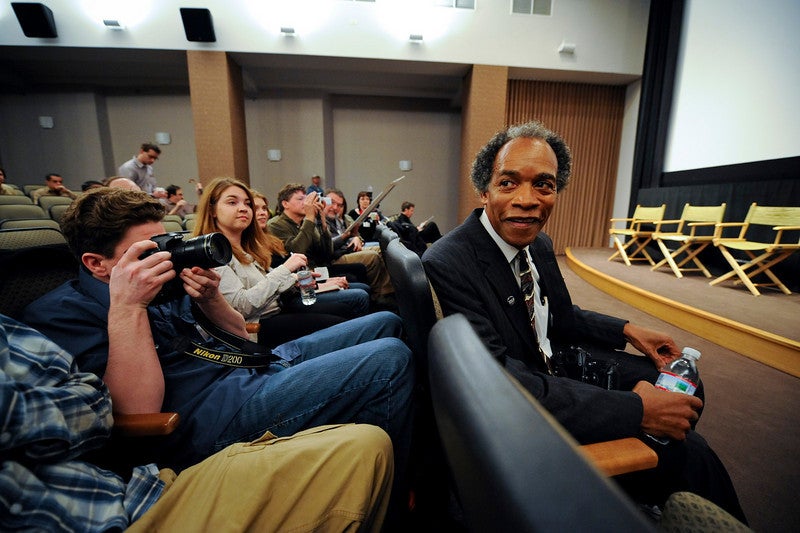 Rob Hart
Rob Hart had been at the Sun-Times for 12 years, covering a diverse swath of Chicago life familiar to any assignment photographer. His personal blog is home to some amazing stories: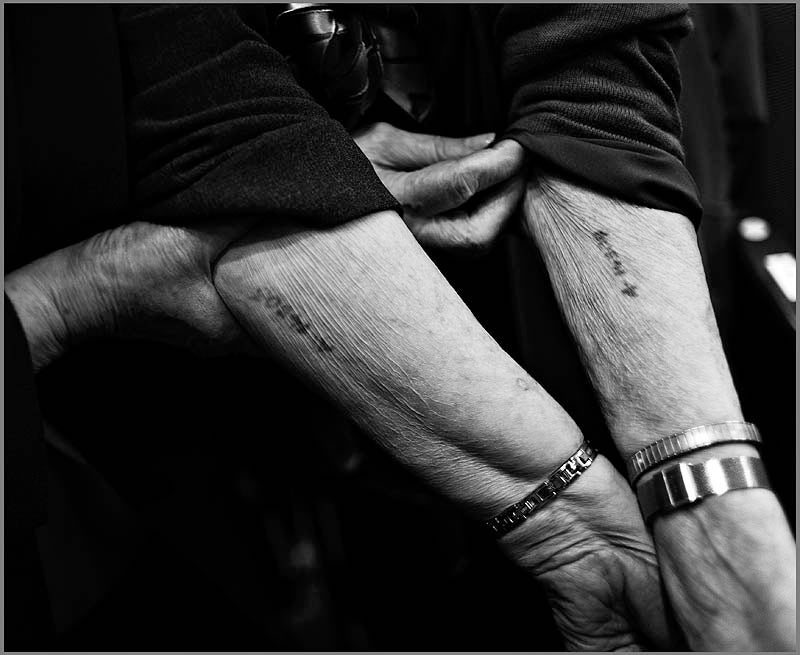 "I was photographing Holocaust survivors Rochelle Eisenberg, left, and Irene Horn lighting a candle during the Yom HaShoah service at Skokie Valley Agudath Jacob Synagogue. Its 68th annual Holocaust Memorial Observance marks the liberation of the Nazi death camps, and is the largest gathering of Holocaust survivors in the Midwest.
"To some people, asking two women in their 80s to roll up their sleeve to photograph a tattoo given to them at a death camp might seem inappropriate, or insensitive. But this opportunity was not likely to ever happen again. So I politely asked them and said to Rochelle that I bet this happens all the time, and she indicated that they never had photographed them together. (The room was loud and she was talking quietly, and a woman over my shoulder kept saying how disgusting I was for wanting to make that photograph.) Always be ready for life to present you with something grand."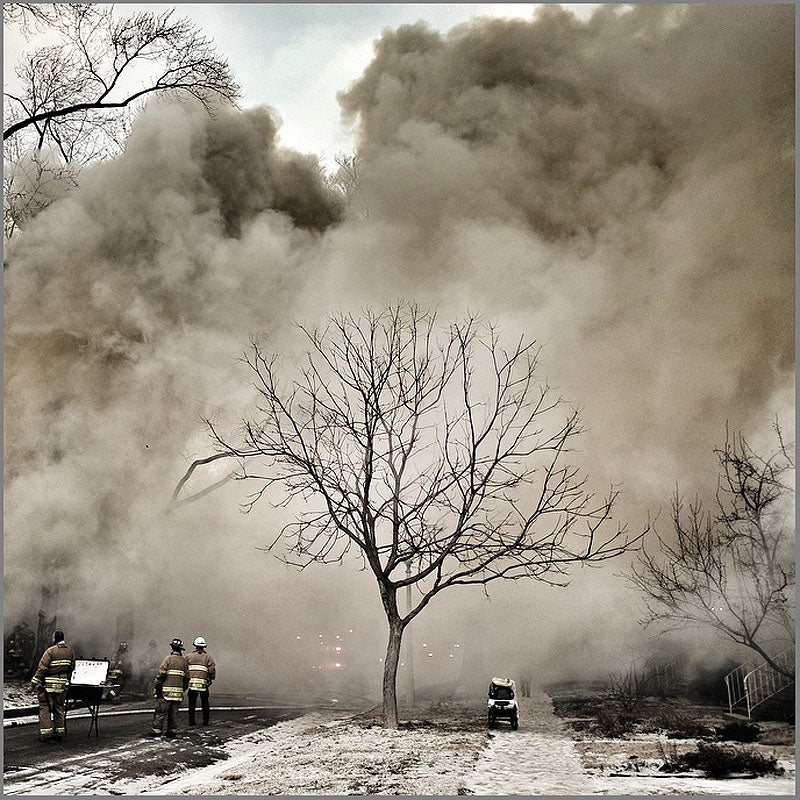 "When I responded to a big structure fire in Oak Park, I was somehow drawn to this tree that had a beautiful smoke backdrop. It started with a cellphone pic, then every time I'd send photos and come back to the scene I kept shooting that tree."
At an Oak Park River Forest high school wrestling meet.
Hart has also started a tongue-in-cheek Tumblr at laidofffromthesuntimes.tumblr.com, described thusly: "Rob Hart was replaced with a reporter with an iPhone, so he is documenting his new life with an iPhone, but with the eye of a photojournalist trained in storytelling."
Brian Powers
Powers worked for the Sun-Times's network of suburban papers, and had been posting an increasingly impressive collection of Chicagoland vignettes on Visualogue, a blog the Sun-Times hides somewhere in the bowels of its cumbersome website.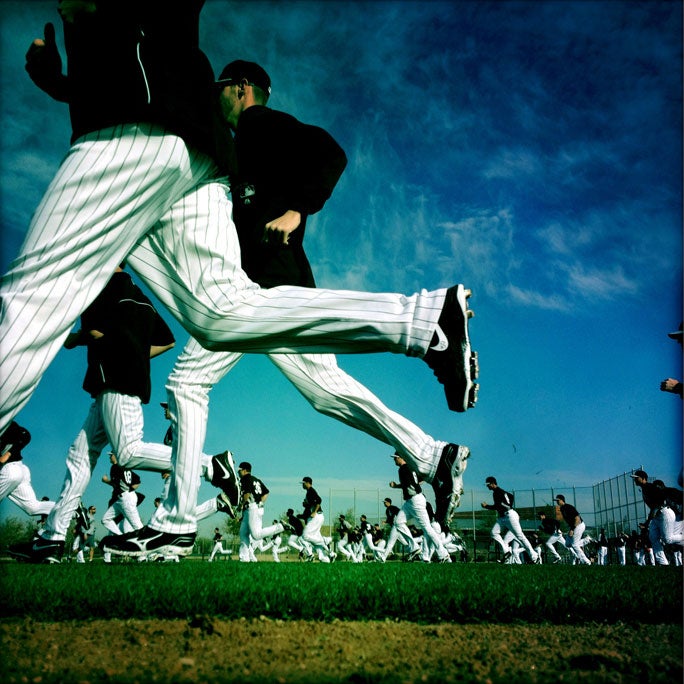 Cubs spring training in Arizona, shot with Instagram, February 2013.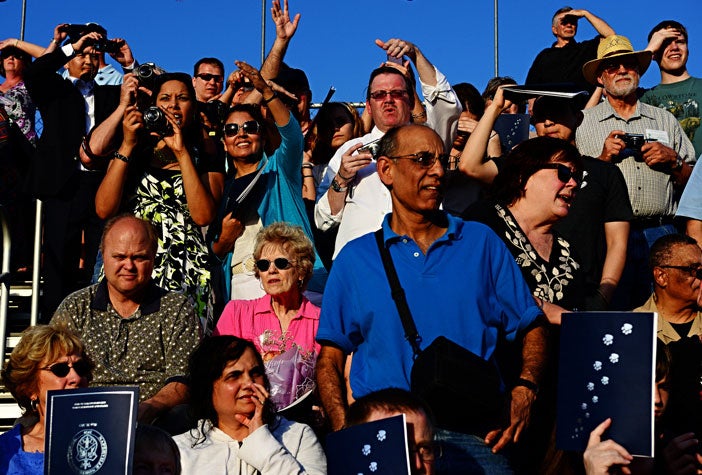 Naperville North high school graduation, May 2013.
John Kim
Kim currently shoots for the Chicago Tribune, but his Pulitzer-Prize-winning work for the Sun-Times, part of an ongoing package documenting a bloody 59 hours in 2008 in which 40 Chicagoans were shot and seven died, stands as an unfortunate reminder of the kind of work that will now be rare or impossible for the paper to produce.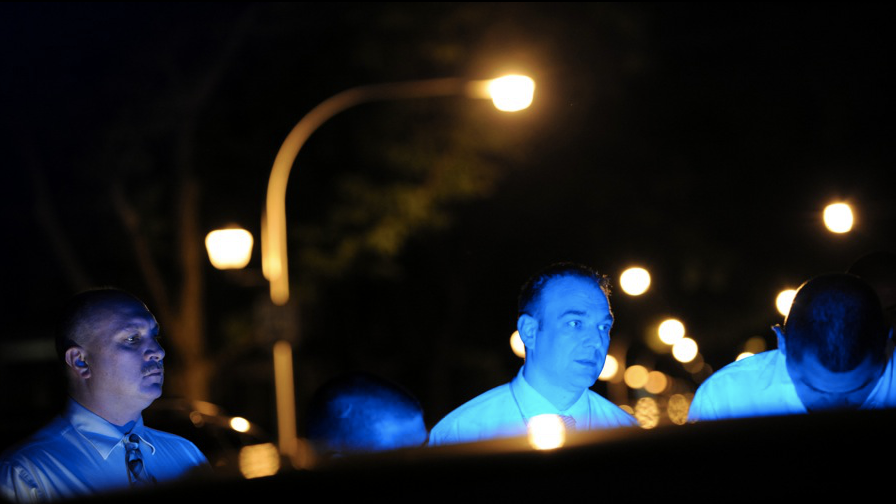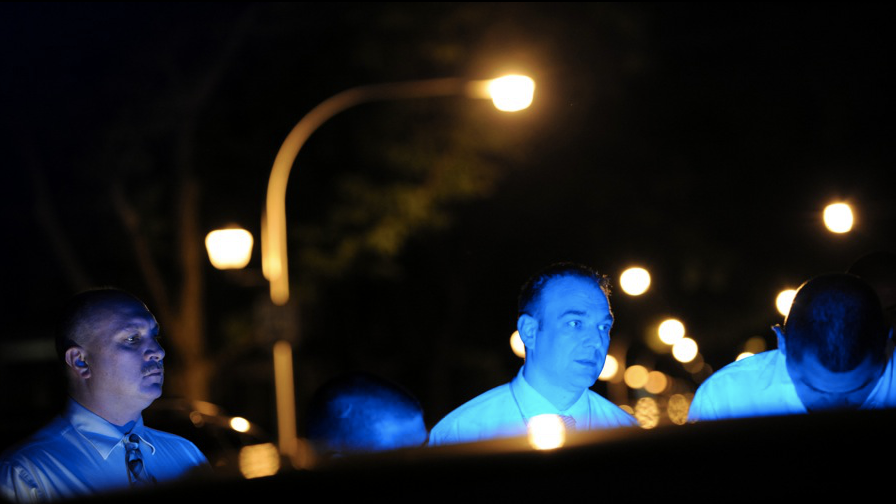 From "Area 5 Homicide"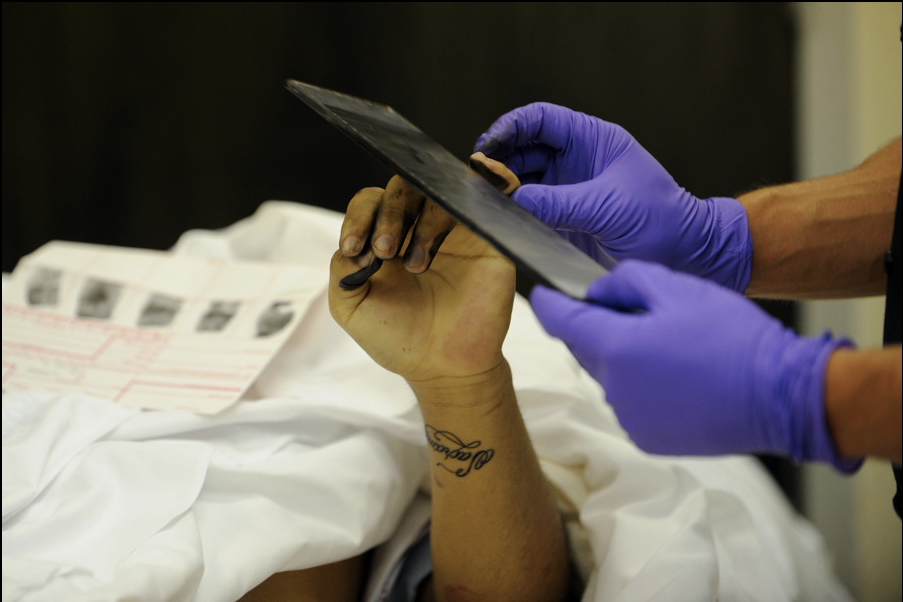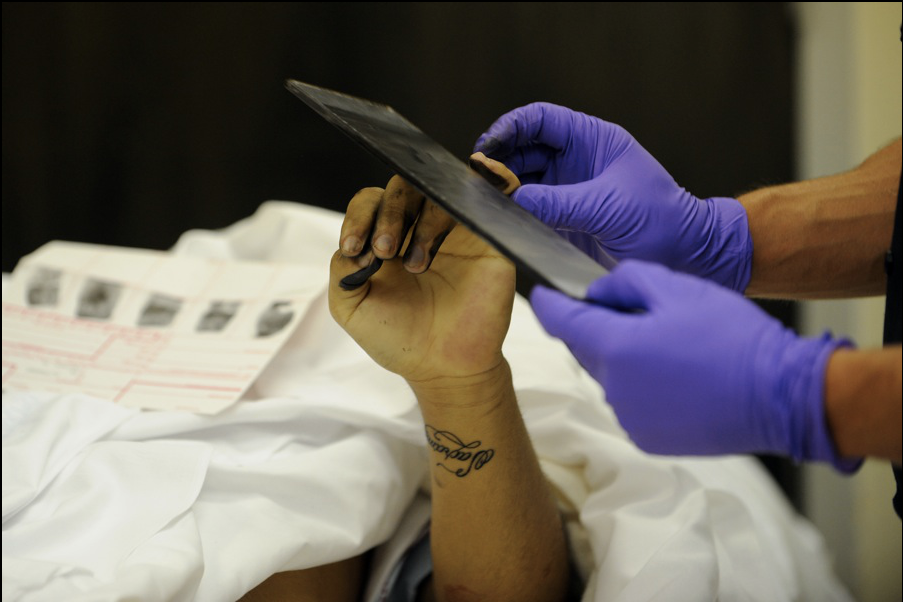 From "Area 5 Homicide"
The above are from the photo essay "Area 5 Homicide,", a day in the life of a unit of the city's murder police. Kim's photos were part of a 2011 Pulitzer-Prize-winning package.
Kim also did some great news beat work for the Sun-Times before moving to the Tribune.
It's incredibly telling to me that to find this work, I often had to turn to the photographers' personal sites. Even in their dedicated photos section, the Sun-Times's website displays images at less than 500 pixels wide. Most of their recent galleries are weather assignments—"the first hot day of summer" and the like. Not that any news photographer would or should consider that type of work undignified. But until this week, the Sun-Times had a photo staff that included a Pulitzer-winning master backed by a team of dedicated pros. To not give them a place to display their talents in the form of solid, enterprise work perhaps says more than anything about the folly of squandering such a wasted opportunity.