As the story of NSA contractor turned whistleblower turned international fugitive Edward Snowden has escalated into a Cold-War spy thriller worthy of John le Carré, the media have grown increasingly eager to cover the mysterious Snowden's every move.
Over the weekend, sources in Russia indicated that Snowden would be aboard an Aeroflot flight from Moscow (where he arrived from his initial hiding spot in Hong Kong) to Havana. The source even indicated the specific seat Snowden had booked: 17A.
Of course, it being a public flight on Russia's national carrier, Moscow bureau chiefs and their accompanying photographers and cameramen rushed to get their own seat on the plane, chasing the (seemingly unlikely) chance at a shared 12-hour journey with Snowden himself.
Whether he had initially intended to or not, Snowden predictably did not board the flight. Yet an increased security presence surrounding the plane, and the chance that something unexpected might happen—this is Russia, after all—kept reporters on the hook until the very last moment. Many of them had no choice but to ride out the 12 hour flight to Havana, visa-less (and in a cruel twist of fate, booze-less—Aeroflot had recently stopped serving alcohol on Cuba-bound flights). The story then became about seat 17A, photographed, transmitted and tweeted by many, empty.
Having no actual news to report from what became a 24-hour plus ordeal (two 12-hour flights, plus a scrum in Havana's international transit area where all the visa-less journalists rushed to secure a return flight), some of today's best Snowden-related readings are not about Snowden at all, but rather the reporters' accounts of their slapdash pursuit.
CNN's Phil Black and his cameraman filmed a video, which gives us an idea of the size and tenacity of the media scrum (as regular passengers board in a daze, CNN's cameraman paces up the aisles and through the bulkhead areas, upstream).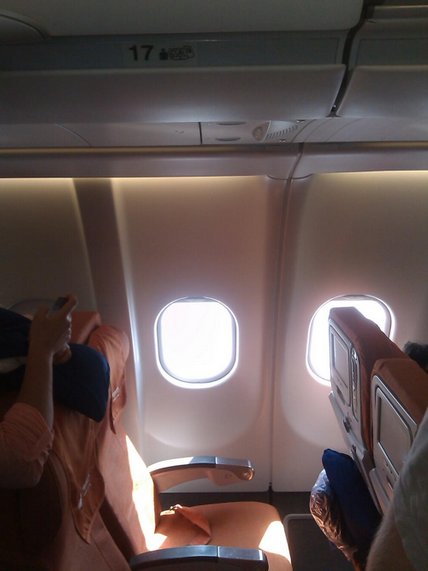 Max Seddon, the AP's Moscow correspondent, tweeted a similar photo of seat 17A that spread quickly: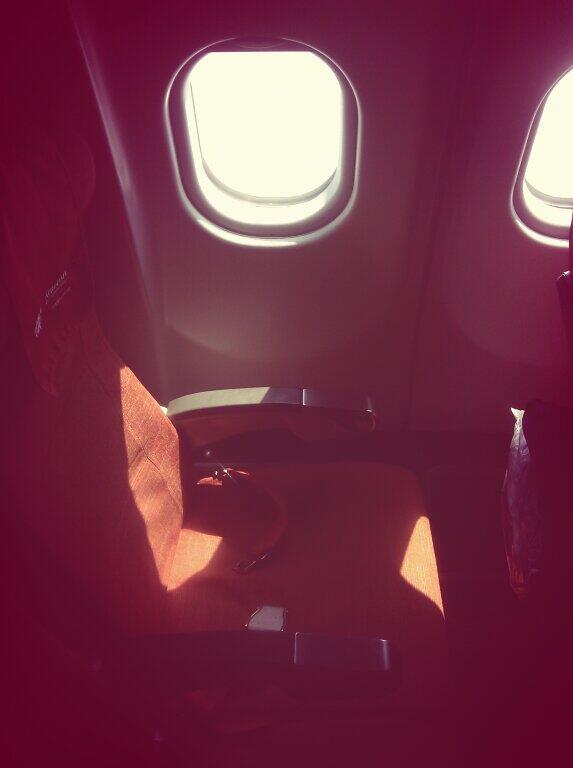 He then tweeted a brilliant Airplane! joke that Leslie Nielsen fans should appreciate: "Looks like I picked the wrong week to quit amphetamines."
And posting on the the reliably excellent Reuters blog, Maxim Shematov filed his own account of the story with even more photos today. His photo of the empty seat 17A, which he transmitted to the wires from the tarmac before takeoff, became the enduring image of the ordeal. And by the sound of it, Maxim isn't a U.S. citizen and got to spend a bit more time in paradise than many of his colleagues ("I only have eight hours left here and I need to get a taxi and have a swim in the ocean," his post concludes.)