Stephen Shore Looks for Everyday Color in Conflict Zones
Many photographers go to conflict zones, in part, for the chance to make images of the spectacular, the newsworthy, the...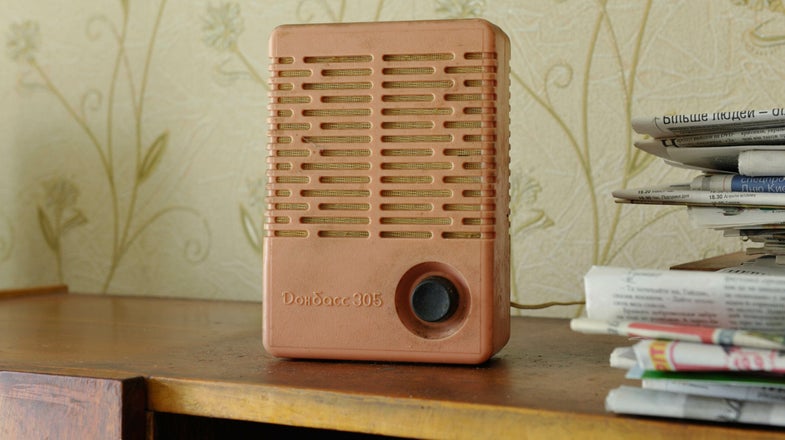 Many photographers go to conflict zones, in part, for the chance to make images of the spectacular, the newsworthy, the sensational — and to avoid the mundane. Stephen Shore, likely better known for photographing his own breakfast long before there was Instagram, has done the opposite. He traveled to Israel, the West Bank and Ukraine for his recent work, making two series of quietly emotional photographs of the everyday and ordinary in regions with tragically recurring strife.
While he wouldn't call it political work, he said last night at the opening of his exhibition at 303 Gallery in New York (through November 1, 2014), the detail-rich color images have a newfound gravitas previously unseen in the work of his youth documenting American surfaces along the open road or the denizens of Andy Warhol's Factory. "I have never photographed content as charged as this before."
The work from Israel and the West Bank originated from a project called This Place, the idea of French photographer Frédéric Brenner to commission 12 photographers of various backgrounds and nationalities to create "a diverse and fragmented portrait, alive with all the rifts and paradoxes of this important and highly contested place." Shore took six trips to the area over two years to document all facets of daily life, all over the place. Given it's size, "you could go anywhere in the country during the day and still be back in time for dinner," he quipped.
For the first time ever, Shore worked with a digital camera in addition to the 8×10 view camera with which he established his reputation as an itinerant pioneer of fine art color photography. Finally, he said, he found a digital camera with high enough resolution and a good enough color sensor to integrate with the images he continues to make with large-format film. The high-end DSLR, he revealed in hushed tones, capable of shooting in his accustomed 8×10 aspect ratio, also opened a new world of possibilities making pictures in extremely low light situations.
Reinvigorated, he continued his work with this new camera in Ukraine. In a sense, capable of drawing a Ukrainian lineage through his paternal grandfather, he was going home. He documented Holocaust survivors and the tragic history he saw intertwined everywhere, including in the landscape and home interiors. Shooting digitally, he nonetheless maintained his filmic process — always with a tripod and, since the camera brackets automatically, only ever shooting a single image of each individual composition. Making fifteen photographs a day in total, he said, was customary. "There is no editing."
Stephen Shore: From Galilee to the Negev, a compendium of images shot in Israel and the West Bank, was published earlier this year by Phaidon Press. Alongside photographs from Ukraine, the work will be on view at 303 Gallery in New York from Sept. 11 – Nov. 1, 2014.