See The World From The Cockpit of a Giant Battle 'Bot, via Street View
We've covered several photography projects that utilize Google's still-astounding Street View imagery archive, and one of the most common tropes … Continued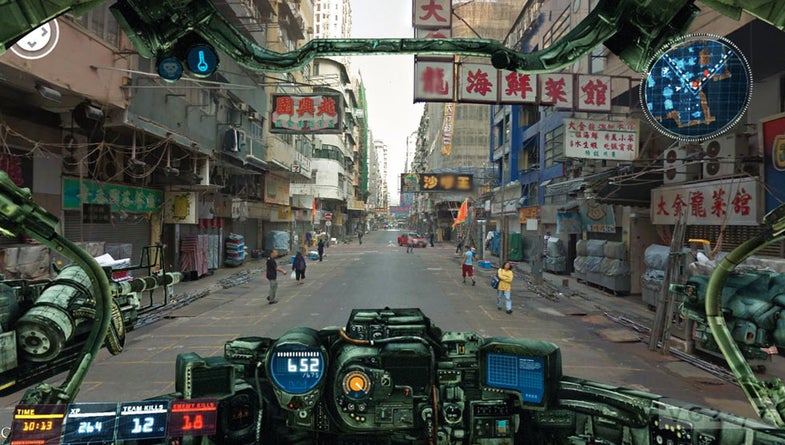 We've covered several photography projects that utilize Google's still-astounding Street View imagery archive, and one of the most common tropes to be seen in most of these projects is their tone: Very Serious. That's why I was happy to come across Jonathan Zawada's decidedly more playful interpretation of this growing sub-genre, entitled "Street View/Road to Mecha."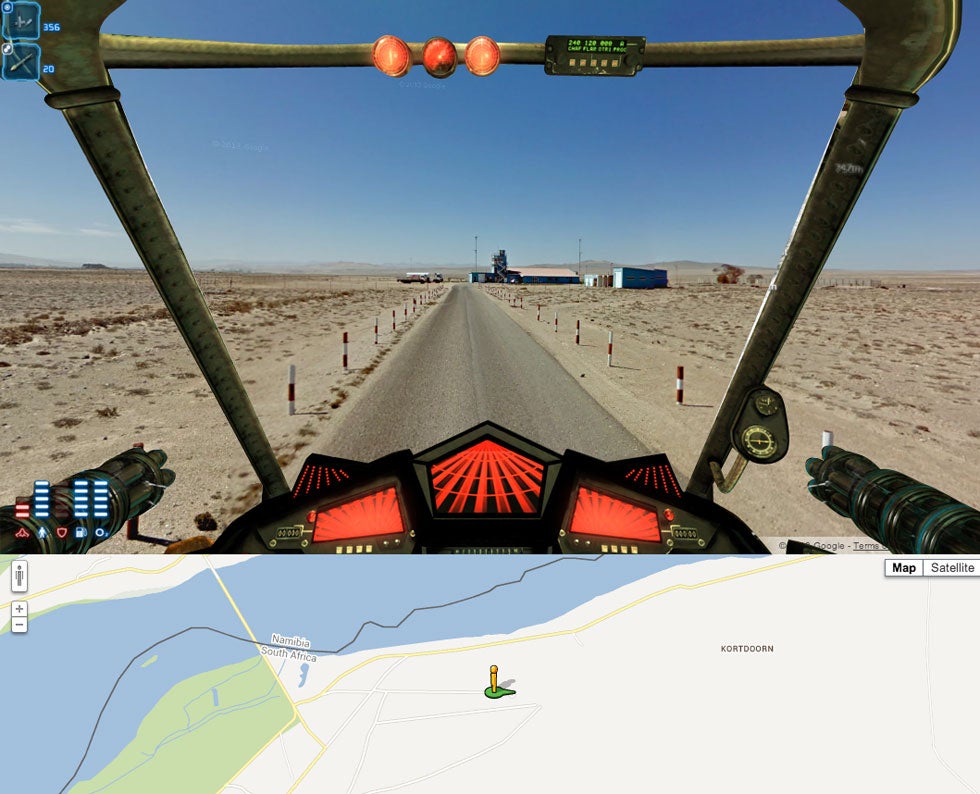 From Jonathan Zawada's "Street View/Road to Mecha"
As you can see, Zawada has overlaid in-cockpit visuals from a variety of the humanoid walking robots so famous in Japanese anime and popular culture at large on top of Google's imagery. Rather than a vantage point perched atop a Google sedan, we can now enjoy the view through the cockpit of a futuristic battle-bot. Each click you take down the road becomes part of the mecha fantasy—I can almost hear the villagers fleeing as I approach, one lumbering step at a time.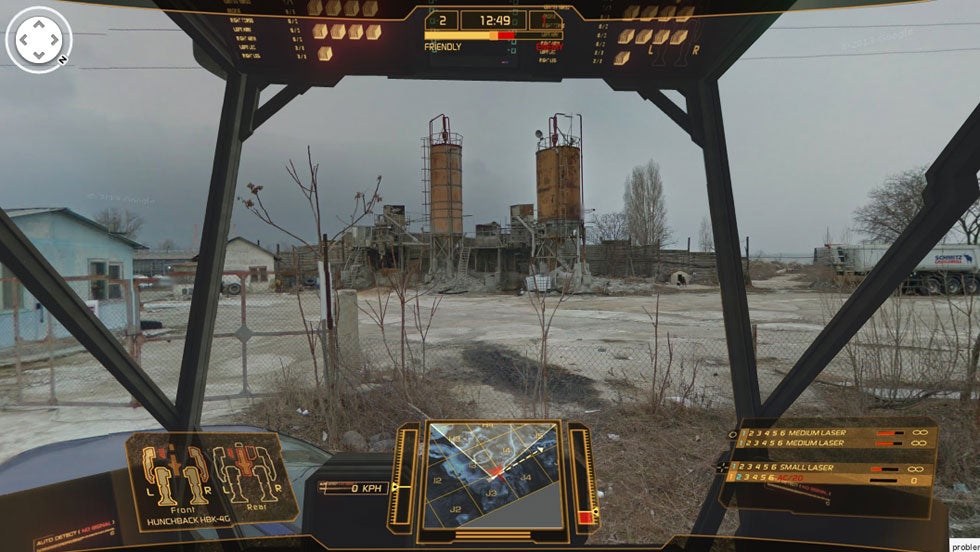 From Jonathan Zawada's "Street View/Road to Mecha"
Zawada's choice of locations is good, from the naturalistic environs of Bryce Canyon National Park in Utah, to a wide, deserted shopping alley in Hong Kong, to a frigid industrial park in Bulgaria. You can march through them all on his website, where he keeps an impressive portfolio of design work.
With Pacific Rim, our latest big-budget dip into mecha-world currently in theaters, the timing is right.