See the Winning Images of the 2015 Deustche Börse Photography Prize
A duo's long-term project on the most notorious apartment block in South Africa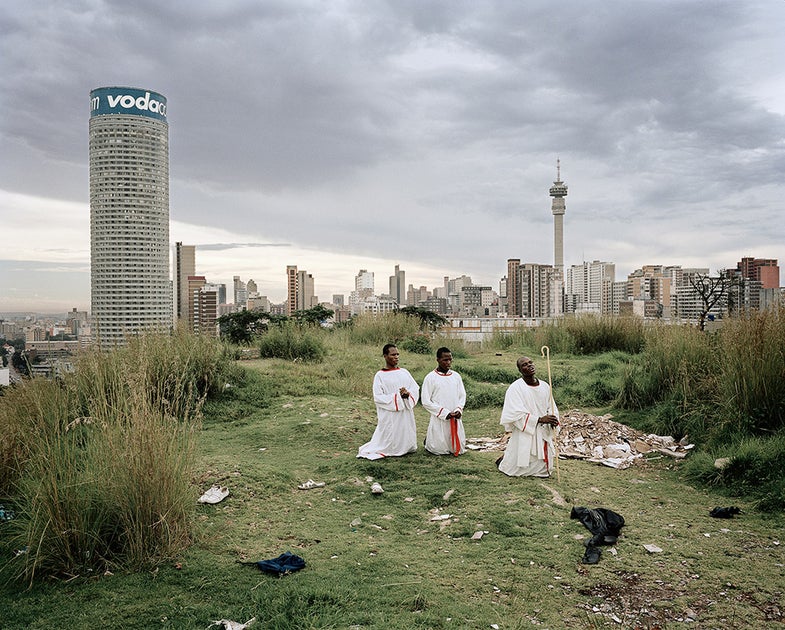 This year's Deutsche Börse Photography Prize was awarded to the duo Mikhael Subotzky, a South African photographer, and Patrick Waterhouse, a British artist, for their ambitious book, Ponte City. Published by Steidl, the tome weaves a transmedia narrative about the complex social history of South Africa's most notorious and mythical housing block through photos, essays, and an extensive archive of found material and historical documents. It is part of a long-term, and in some regards obsessive project that was memorably installed at the ICP Triennial in 2013 as a series of 13-foot light boxes showing 600 typological images (Windows; Doors; Televisions) replicating the 54-story cylindrical tower—"floor above floor and flat by flat." Prior to that it recognized with the Discovery Award at Rencontres d'Arles 2011.
Jury of the £30,000 prize, which is approaching it's 20th anniversary, included Rineke Dijkstra, Aperture's Chris Boot, Peter Gorschlüter, who is Deputy Director at the museum of Modern art in Frankfurt, and Anne Marie Beckmann, Curator of Art Collection Deutsche Börse. Run-ups are fashion photographer Viviane Sassen, Russian art photographer Nikolai Bakharev, and Zanele Muholi, whose portraits of black lesbian and transgender communities of South Africa are currently on view at the Brooklyn Museum. Last year's prize also went to a duo, Adam Broomberg and Oliver Chanarin.
All the shortlisted photographers are being exhibited at London's Photographers' Gallery through June 7, 2015, and at the Museum für Moderne Kunst (Museum for Modern Art) in Frankfurt from June 20 – Sept. 20, 2015.