Scott Alario on Capturing Everyday Magic
Vivid, technicolor depictions of the life of a young family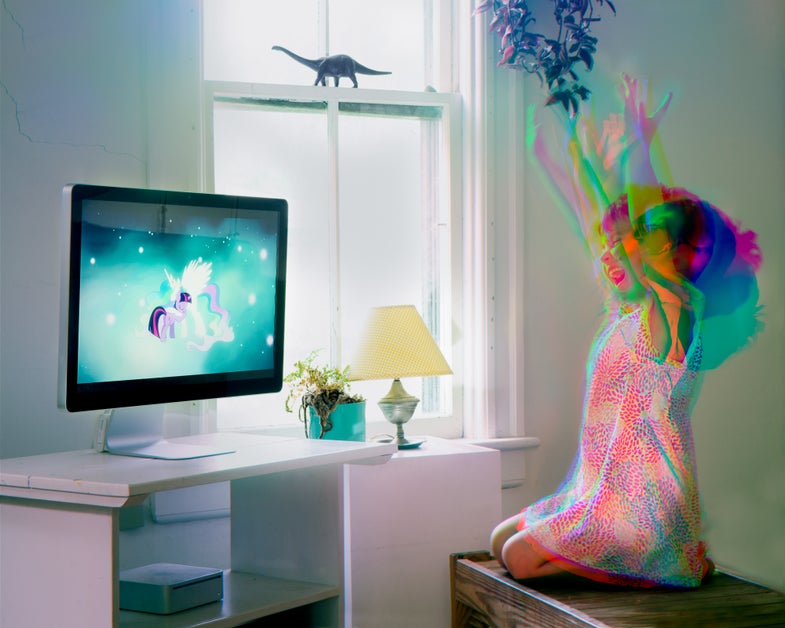 The world of a child is filled with flashes of unbridled excitement and moments of pure joy. Photographer Scott Alario has spent his photographic career capturing these moments and using them to build fantasy worlds for his family to inhabit—he creates visual fairy tales with a large format camera. While he has most often shot in black and white, giving his whimsical scenes a sense of parental seriousness, his latest work is a vivid, technicolor depiction of everyday magic in the life of a young and growing family.
Ecstatic Consumption, on display through May 1st, is Alario's second show with the Kristen Lorello Gallery on New York City's Lower East Side, and his first using a tri-color separation process that he began experimenting with alongside his students at Alfred University, where he is a visiting faculty member in the drawing, painting, and photography department.
"Teaching played a big role in this work," Alario says. "I wanted to challenge students to think about alternative processes and color separation processes in contemporary ways." As willing to take up that challenge as he was to give it, Alario applied the process to his familiar, yet constantly evolving subjects—his 8 year old daughter Elska, and his 2 year old son Marco.
"My process has always been slow, but my subjects are always really fast, so I was thinking a lot about how photography as a single image can't fully extrapolate on more than it's showing us in one frame," Alario says. In his early experiments with the three color separation process, he would actually shoot the same subject on three sheets of black and white film, using a different color filter over his lens for each exposure. This analog approach proved to be too slow to capture the constant motion or his subjects, so he made the leap to digital.
"Shooting with a digital camera was a big shift for me, since I've always been so analog, but it allowed me to work really fast," Alario says. "I also don't think I would've been able to capture certain things on film, like the dappled sunlight or the weird, unexpected color overlaps that started coming through as I learned more about how different color channels work in a digital space."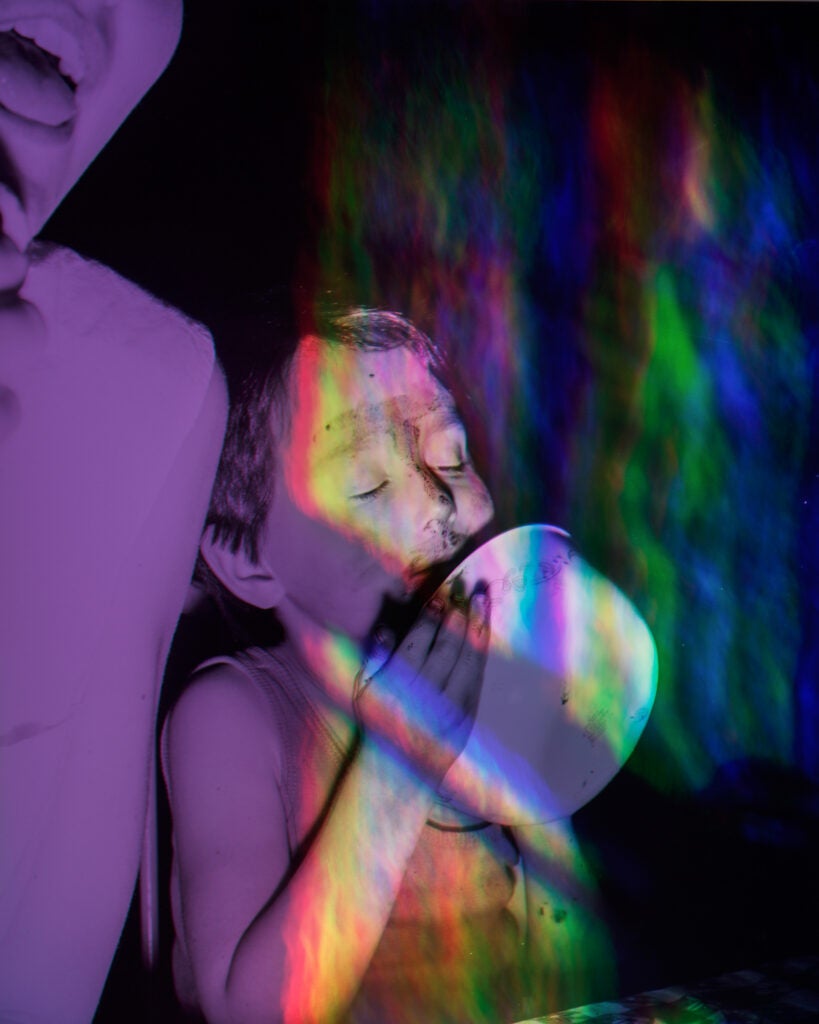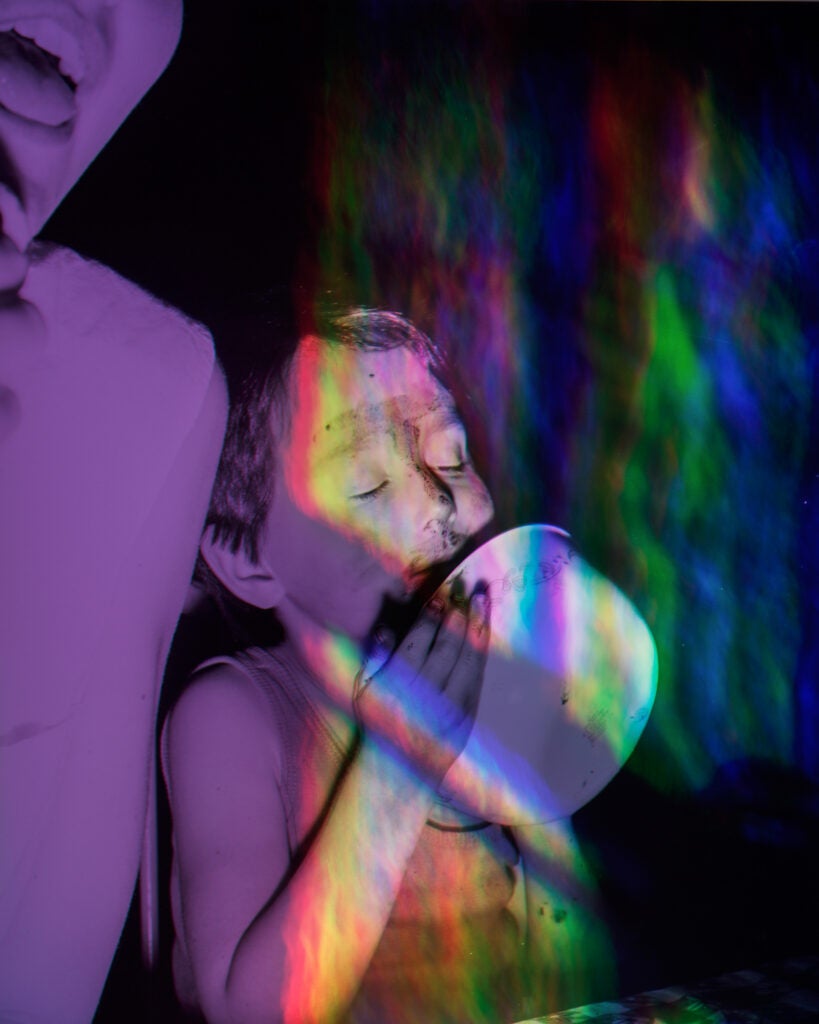 Ecstatic Consumption, Blueberries, 2016
Archival pigment print, 30 x 24 in (76.2 x 60.96 cm)
In refining his process, Alario drew inspiration from the printmaking community in Providence, Rhode Island, where he and his family have lived for the better part of the last decade. A graduate of the Rhode Island School of Design's MFA photography program, Alario wanted to add a sense of playful recklessness to his work, and looked to the psychedelic, neon-drenched silkscreen prints by members of the now-legendary Fort Thunder arts collective.
"When I think about Providence, I definitely think about Fort Thunder and the big screenprinting scene there, and how playful and colorful that was, but I was never really able to bring that into my own work," Alario says. "It's funny how the black and white work can sometimes read as dark or creepy, but I've definitely lightened up a lot, and the work has brightened up because of it."
The quiet fantasy Alario created in his earlier black and white work is amplified in the freeze-frame, multi-colored, triple exposures of Ecstatic Consumption. Images of his daughter, her head thrown back and her arms raised in gleeful response to a My Little Pony cartoon, and flame-like rainbows rising from a steaming fork flecked with star-shaped pasta, shows a different kind of fantasy—one that Alario no longer needs to imagine for his family, because it's already there. The magic is not manufactured, but on constant display in the playthings and fascinations that captivate them all. The everyday worlds that his children build in their own imaginations are worlds Alario and his wife, artist Marguerite Keyes, inhabit too.
"I feel like I really got it right with the photo of Elska watching My Little Pony. The color separations make her look like this three headed beast, but it's also this moment of childish ecstasy that's really intense and beautiful," Alario says. "I do feel like I live in a kind of fantasy world now, in this bubble, but I'm still really rooted in this tradition of the photographic image being a window and representing the world, but it can be looser and more poetic too, and I'm seeing those possibilities now."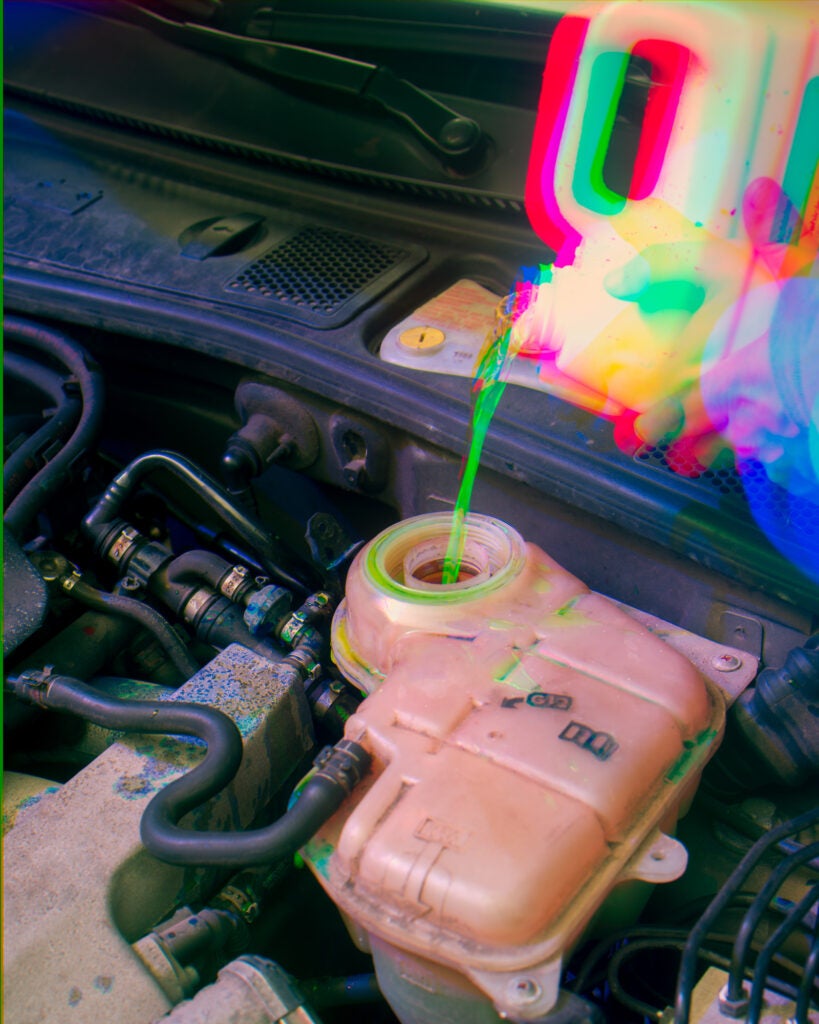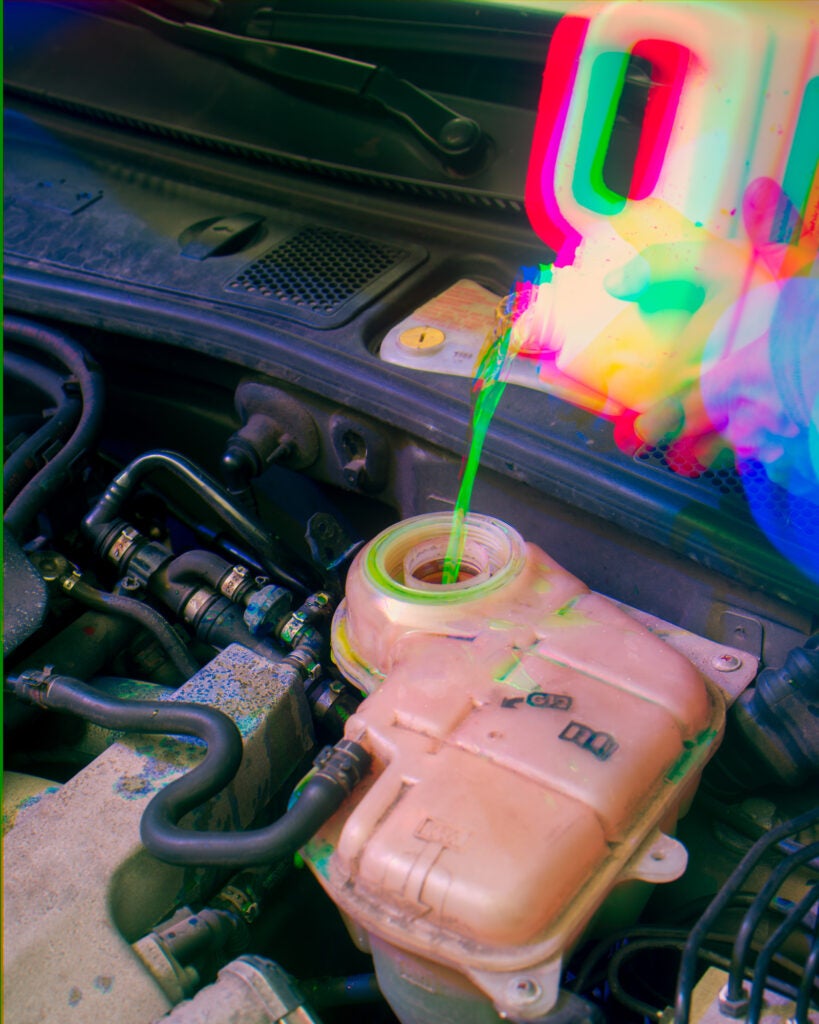 The Color of Coolant, Preventative Maintenance, 2015
Archival pigment print, 30 x 24 in (76.2 x 60.96 cm)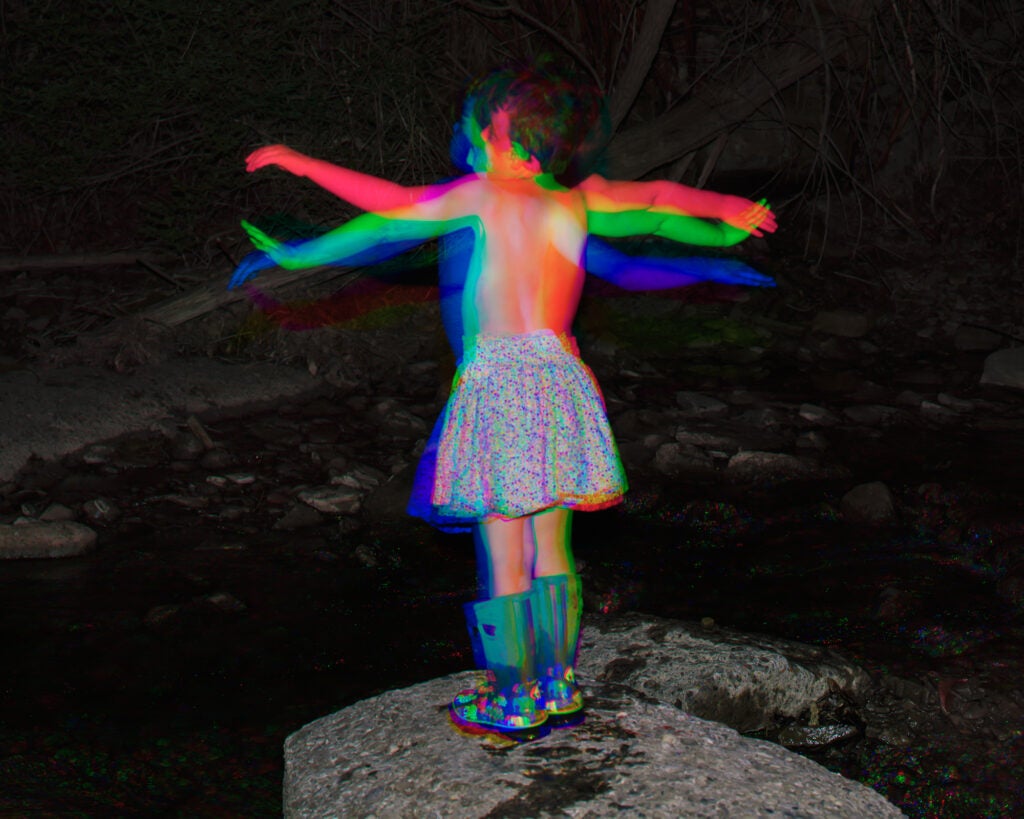 Creek Dance, 2015
Archival pigment print, 19 x 23.75 in (48.26 x 60.33 cm)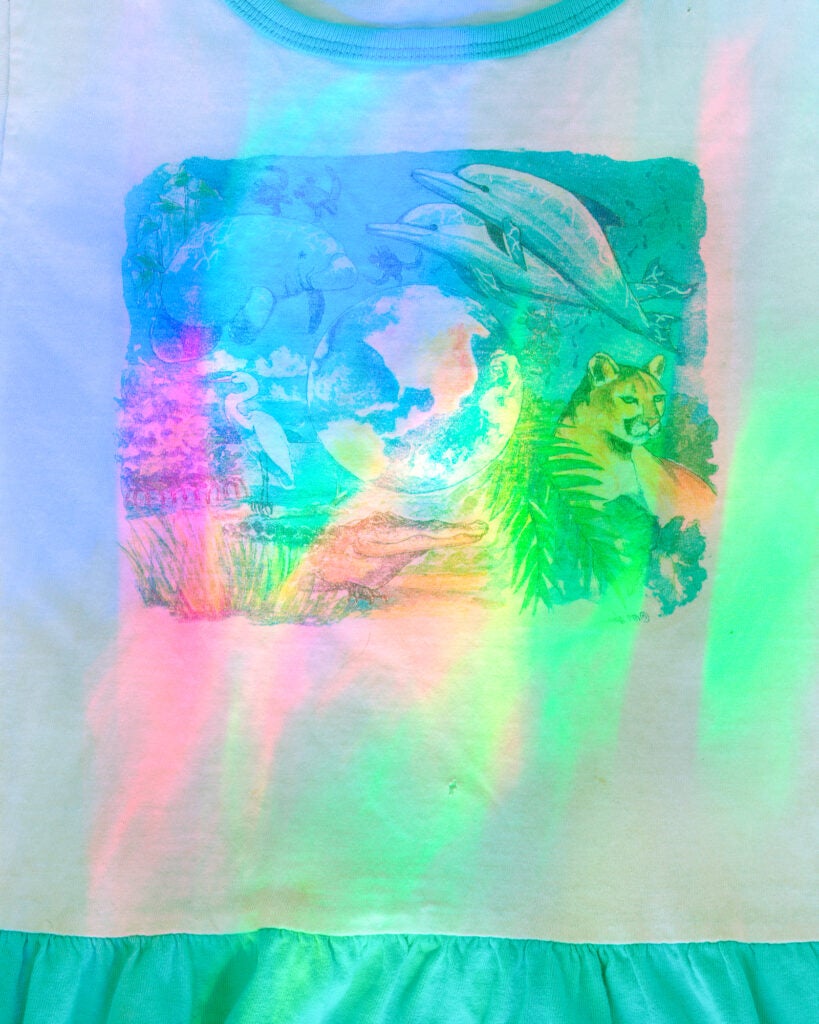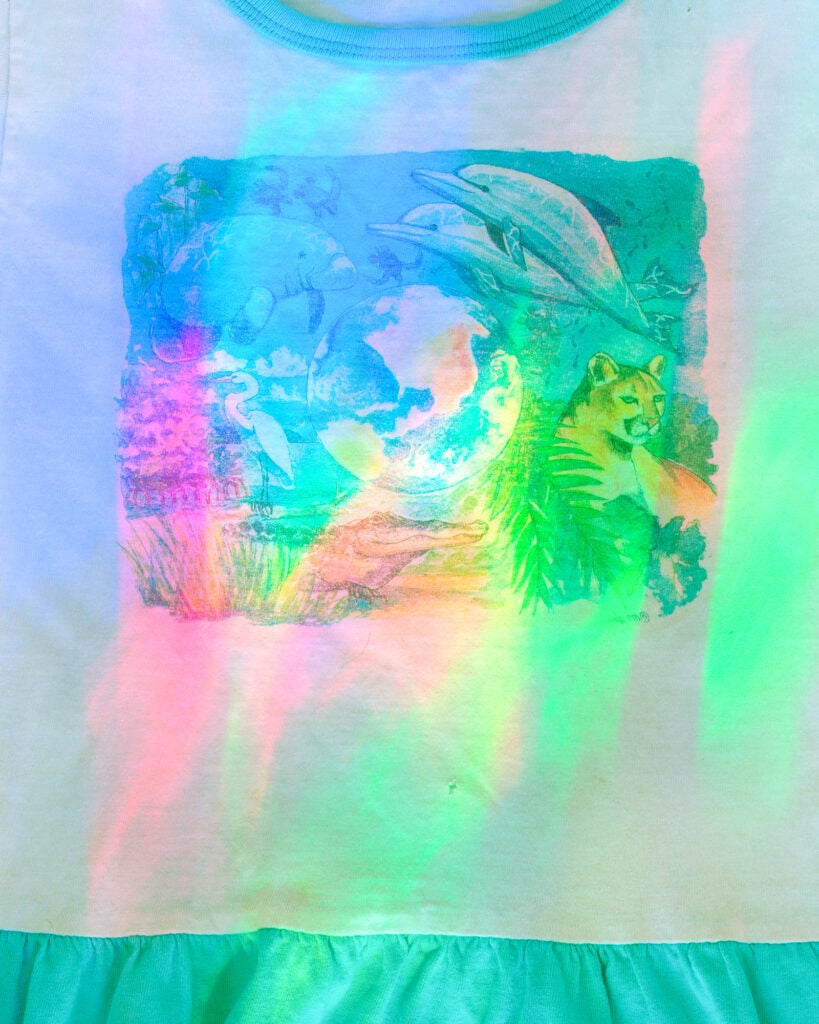 Dolphin Dress, 2015
Archival pigment print, 15 x 12 in (38.1 x 30.48 cm)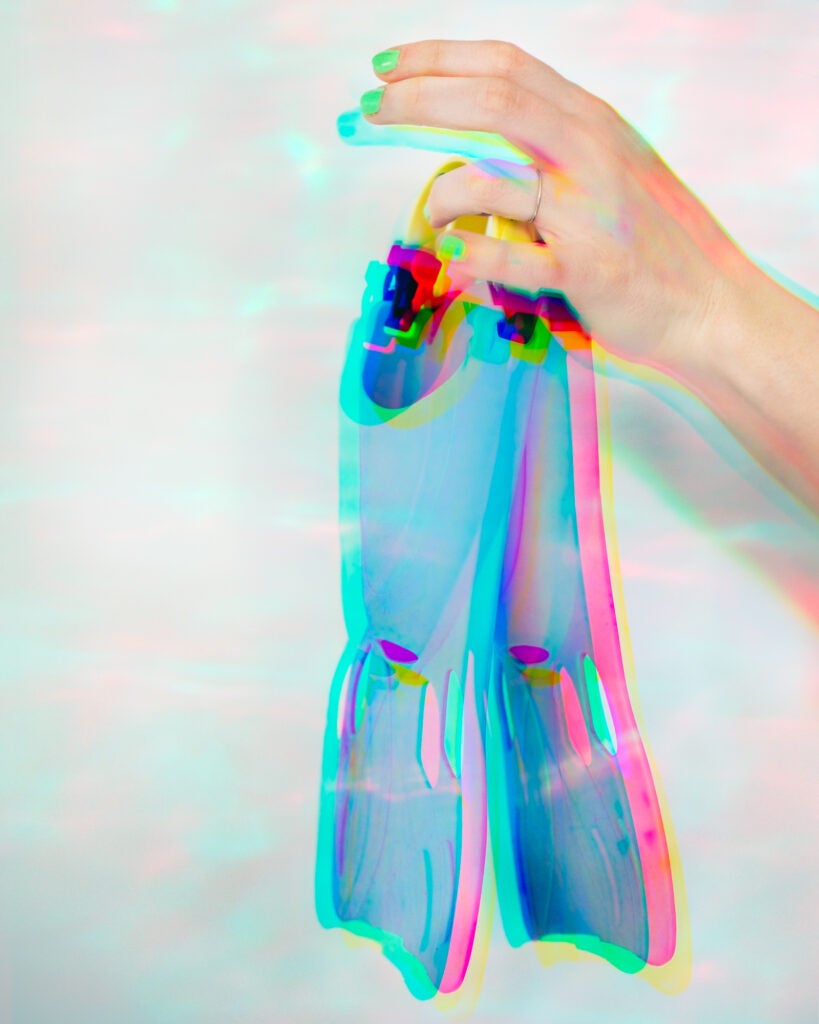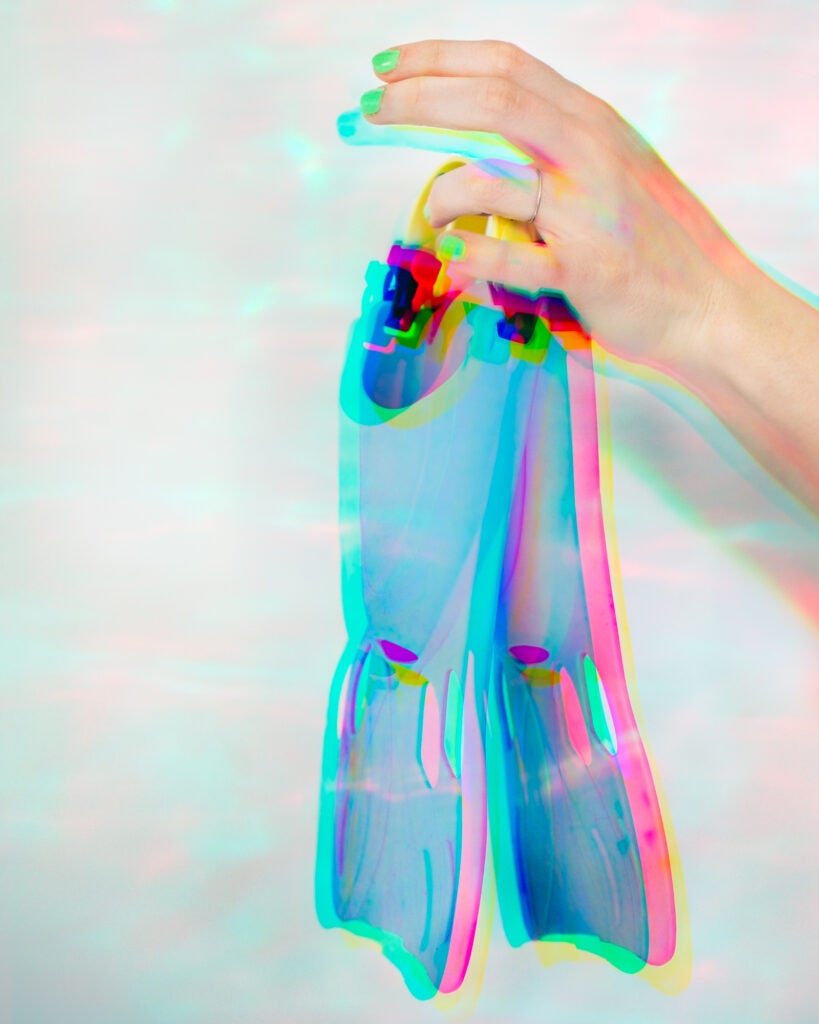 Flipper Queen Fantasy, 2016
Archival pigment print, 30 x 24 in (76.2 x 60.96 cm)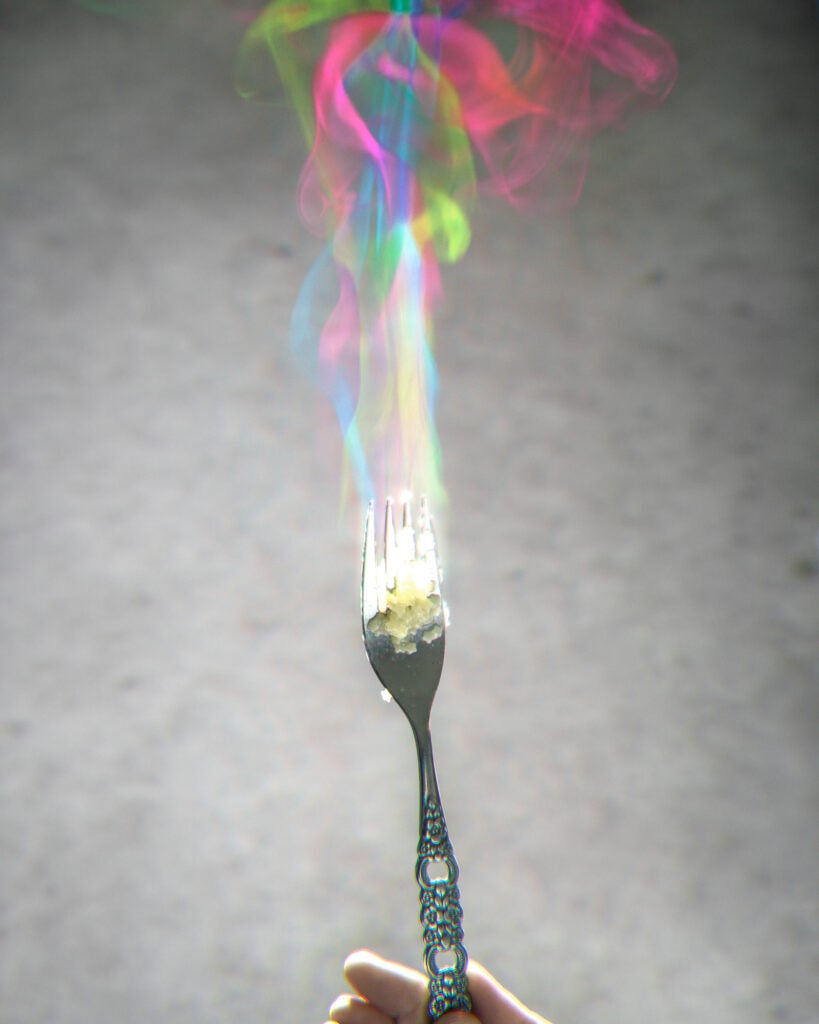 Star Pasta on Steaming Fork, 2015
Archival pigment print, 30 x 24 in (76.2 x 60.96 cm)
Maple Tree Shake, 2015
Archival pigment print, 19 x 23.75 in (48.26 x 60.33 cm)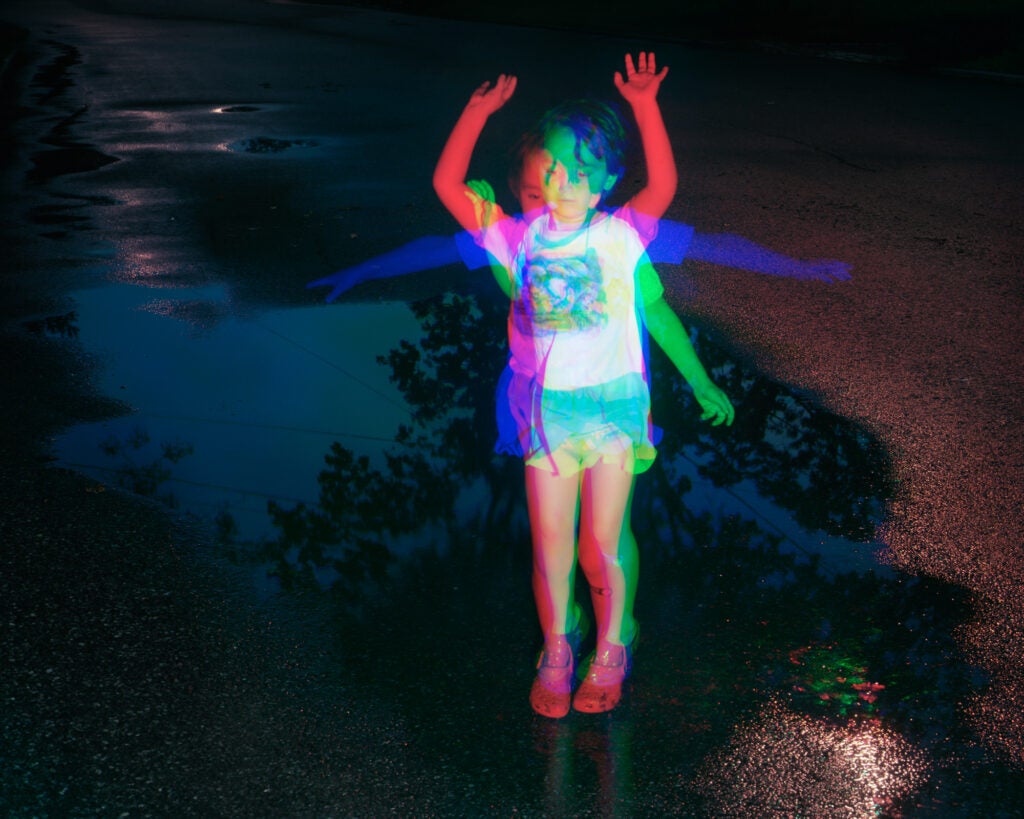 Puddle Stomp, 2015
Archival pigment print, 19 x 23.75 in (48.26 x 60.33 cm)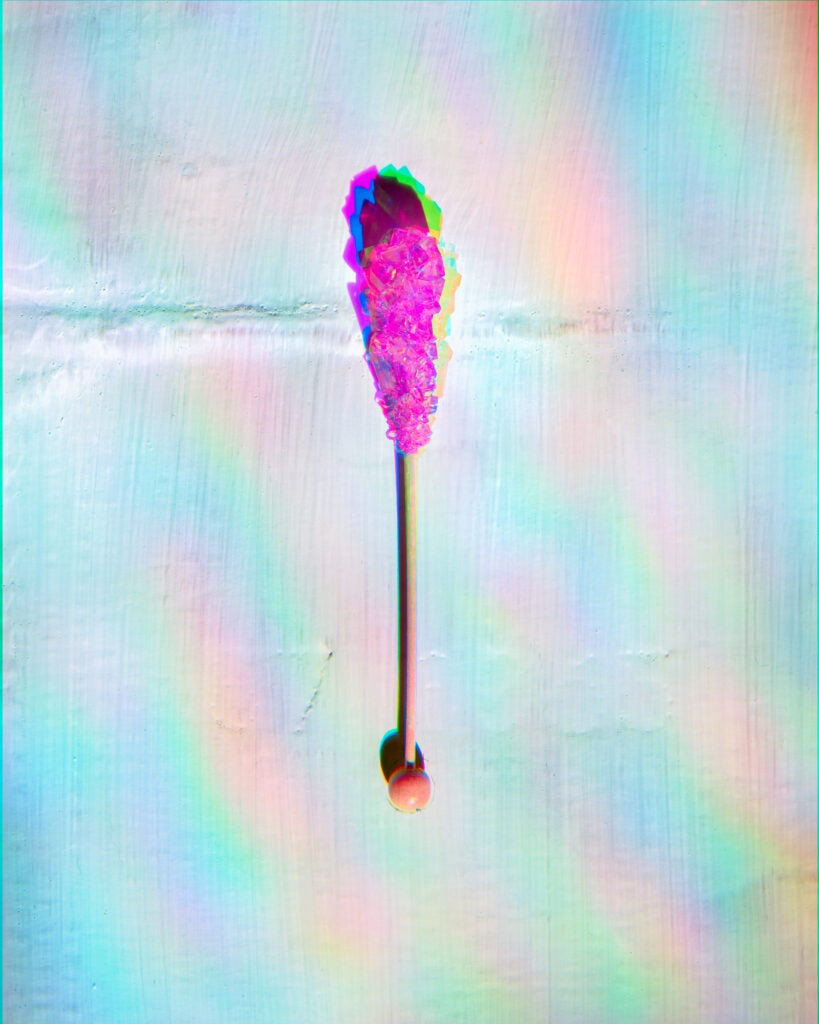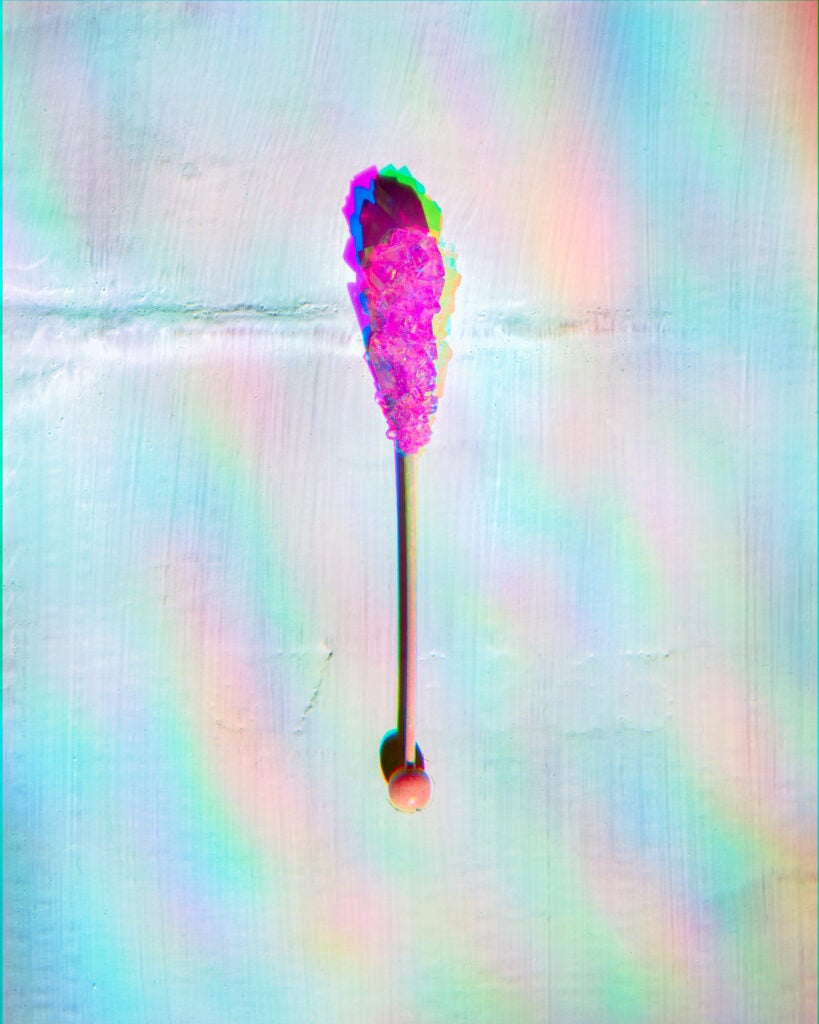 Dappled Light, Rock Candy Wand, 2015
Archival pigment print, 30 x 24 in (76.2 x 60.96 cm)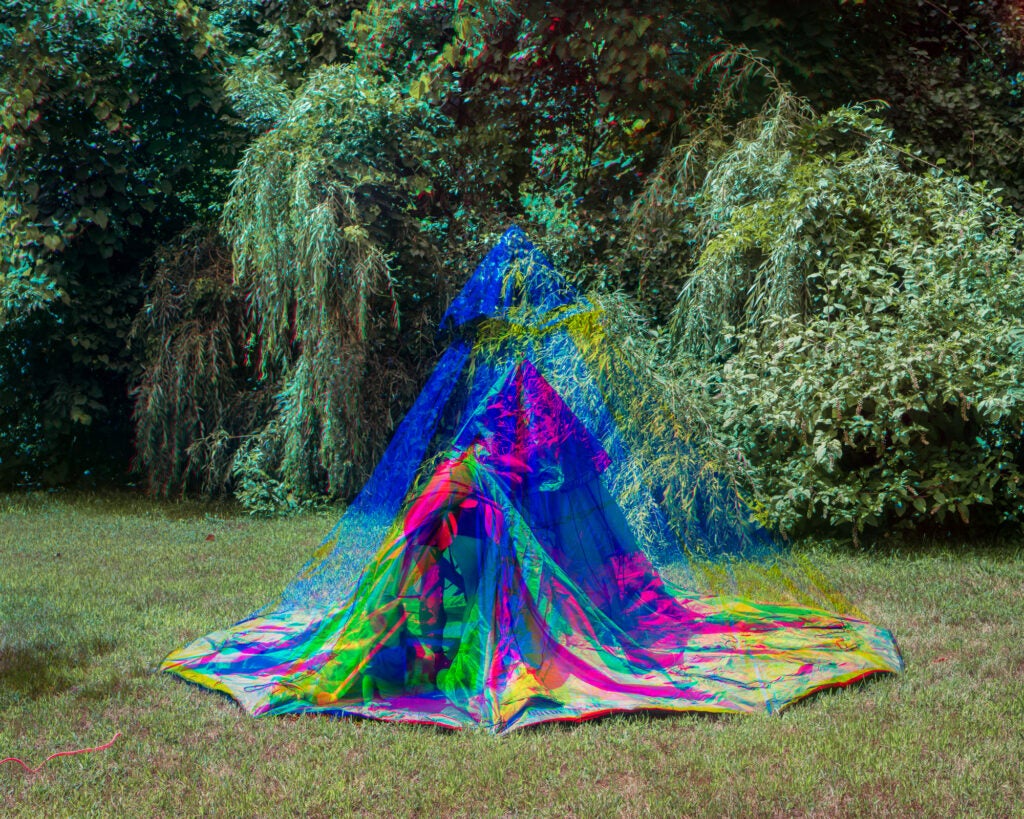 Setting Up Tent, 2015
Archival pigment print, 24 x 30 in (60.96 x 76.2 cm)