The Roundabout Homecoming of "A Criminal Investigation"
Last year, we featured Yukichi Watabe's wildly successful photobook "A Criminal Investigation," which tells the noir-esque story of a 1950's...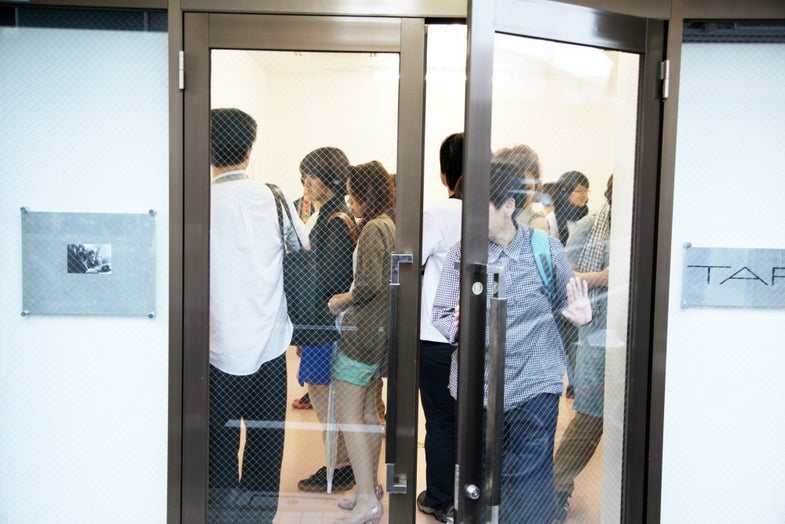 Last year, we featured Yukichi Watabe's wildly successful photobook "A Criminal Investigation," which tells the noir-esque story of a 1950's detective on the trail of a murderer outside of Tokyo. The book, published by Xavier Barral and Le Bal in Paris, rode a wave of internet popularity to weigh in at #2 on a meta-list of the "Best Photobooks of 2011"—and sell out completely. Yet, for all that, "A Criminal Investigation" might as well have been the work of a minor foreign photographer, so non-existent was the response it received in Japan. This past week, Watabe's original photographs from the book were exhibited in a Tokyo gallery, and the show presents an opportunity to reflect on the broader photography culture of Japan.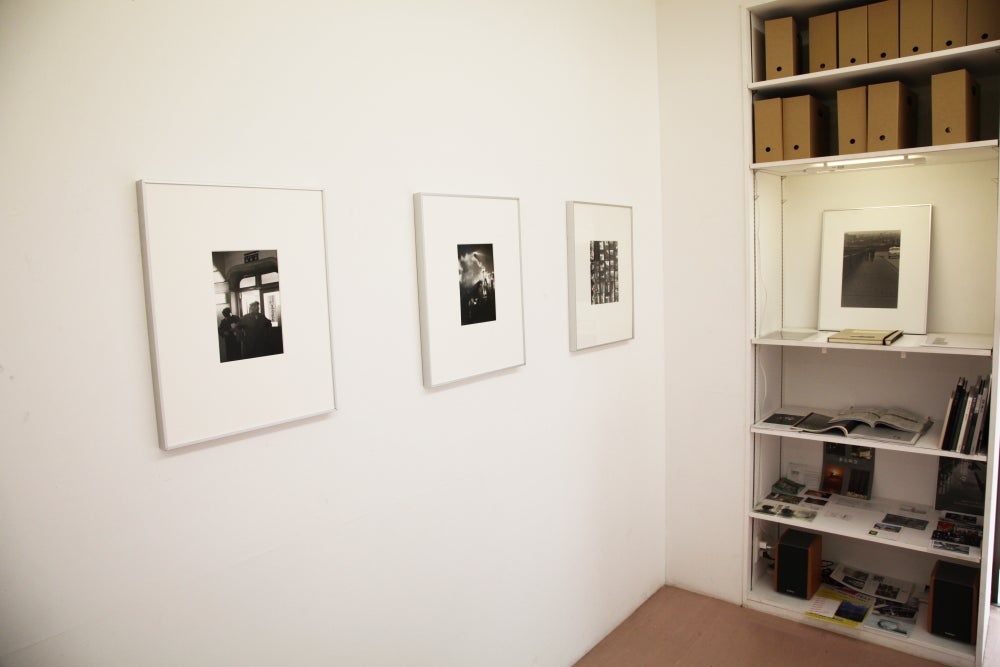 The interior of TAP Gallery
It may come as a surprise to hear that "A Criminal Investigation" was (and to a certain extent, still is) so little-known in its "native" country, as it were. One simple reason for this is that it's been physically difficult to acquire the book, which has only had any Japanese distribution in the past few months—and even then, it's only available at one bookstore in Tokyo noted for its selection of foreign photobooks. Atsushi Saito, the organizer of the exhibit, purchased it himself from Amazon's French site. The way that Saito first heard about the book is also notable: an English photographer visiting Tokyo showed it to him. Indeed, apart from the difficulty of purchasing the book, the other barrier preventing "A Criminal Investigation" from reaching its levels of foreign popularity is the degree to which the Japan remains in the dark with respect to what's happening on the photography (and photobook) internet. For all the waves of activity around the book online, perhaps a tiny ripple made it to Japan.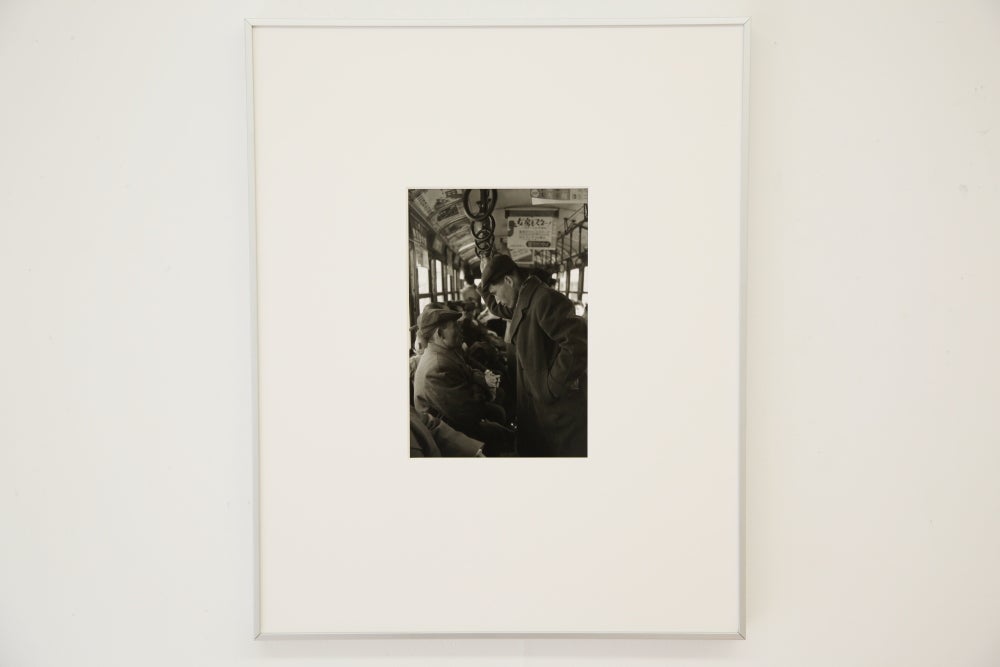 Because of all this, it was almost shocking to hear that "A Criminal Investigation" would be exhibited in Tokyo. In large part, the show came about because of Saito's personal dedication. "When I first saw the book, I was trembling so much I practically went numb," he said. From there, Saito sought out Watabe's son at an exhibition, and got his permission to print, edit and exhibit the original negatives. He knew some people at Tokyo's TAP Gallery, a small member-operated gallery very much in the mold of the Shinjuku galleries I wrote about last year, and they agreed to host the show. All in all, it seems to have been a success: Tokyo-based blogger Microcord wrote about his positive experience at the show, and Saito said that almost everyone who came wanted to know how they could buy the book.
Still, Saito noted that media coverage of the exhibit was not particularly high, and that, in Japan, "photography researchers know Watabe well, but he's not a household name." It's interesting to observe how Japan is re-importing one of its own, after a spectacular reception overseas. At the very least, it's certainly taking more time for the feeling around "A Criminal Investigation" to reach that same fever pitch over here.