Celebrity portrait photographer Robyn Twomey gets personal
"Read cues and follow your intuition, but remember, it is always a collaboration."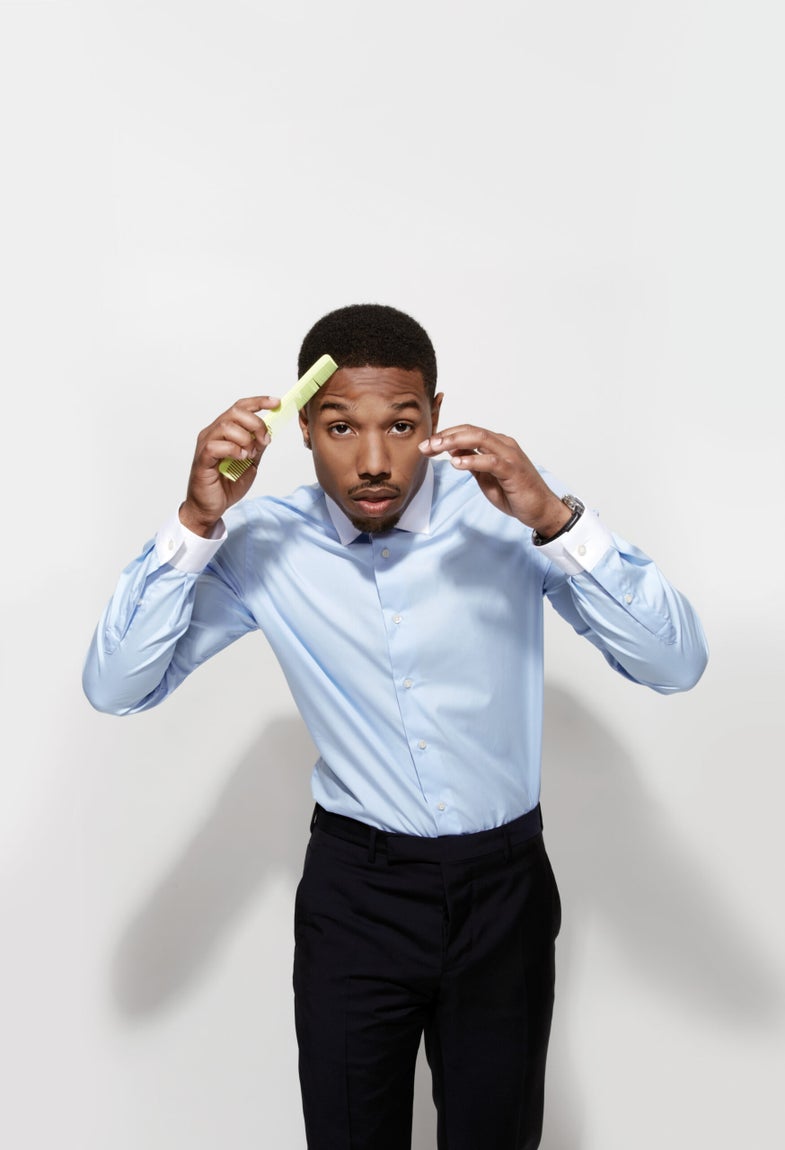 Look at Michael B. Jordan. Don't you just wanna be him? Look closer. That cool cat with more swagger in his pinky than any of us will have anywhere ever? See the kid underneath, the one who still uses his old dime-store comb? Or fierce, fabulous world-class MMA fighter Ronda Rousey: Is she going to hurt you, or hug you? Arizona Cardinal Patrick Peterson serenely accepts an anointing of water. Bill Gates appears affably WYSIWYG. Condoleezza Rice is undeniably tough, her chin jutting forward, but her eyes are full of introspective depth.
Robyn Twomey has made portraits of performers, athletes, and other noteworthy figures for dozens of publications including ESPN, Forbes, Fortune, National Geographic, The New York Times Magazine and Wired. She dove head-first into photography as a student at George Washington University (she backed up a Liberal Arts major with a minor in Photography), but the seeds of her career as a portrait maker were planted years before, at her mother's beauty salon. She would study the women looking back at themselves in the mirrors and the faces in the predictably salonish magazines, and soon she was taking her own pictures—of herself, of friends, family, whomever. But it wasn't until 1998 when an internship at Wired opened her eyes to the possibility that photography could be a career. Assisting for the likes of Dan Winters, Jeff Minton and John Midgley inspired her "to take seriously the idea of a life as a photographer," she says. We asked her to share some of her secrets with us, and she did so happily.
"The performer is a master of emoting on cue," says the New York City–based editorial photographer. "They often take the shoot beyond your direction and allow their personality to shine because they are so comfortable in front of the camera."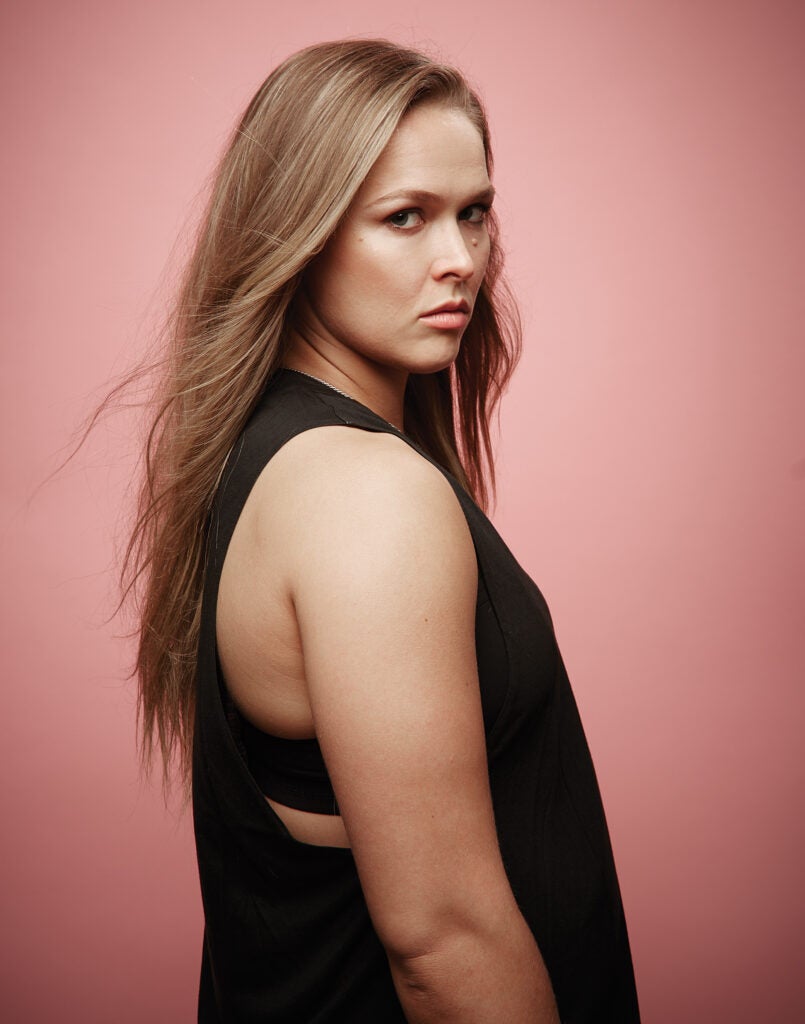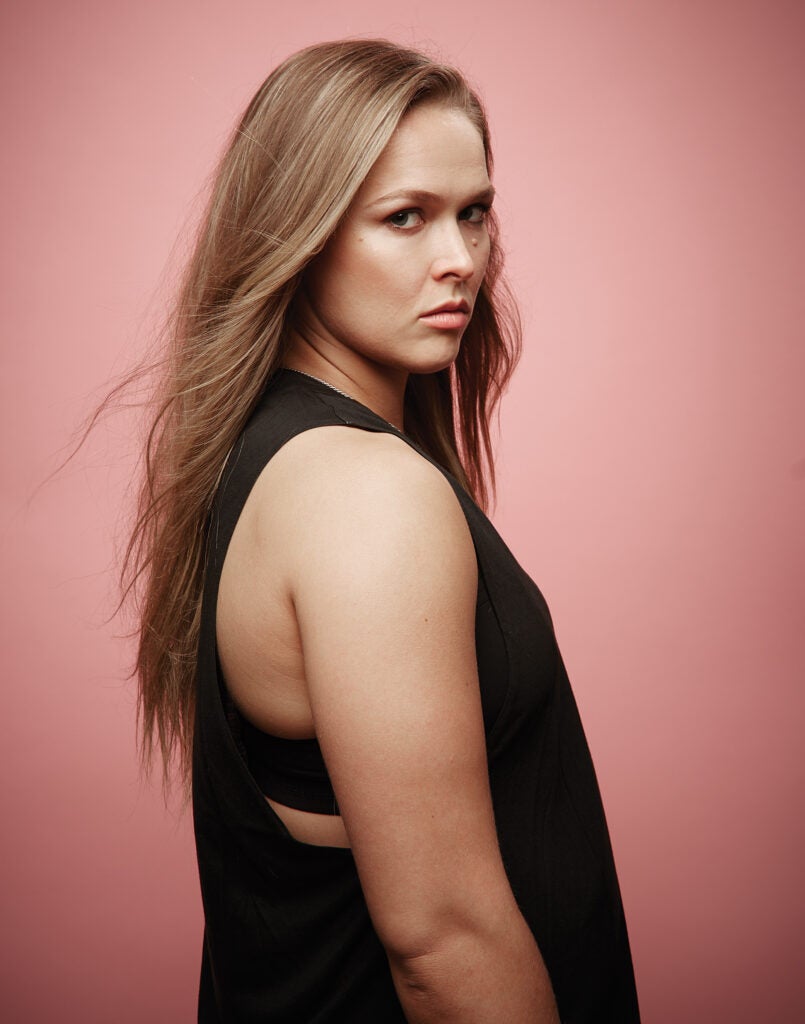 Ronda Rousey
Wired, November 2015. "She is literally so physically strong, so humble, and so open. We worked together to create an image that was soft yet secure."
So when making portraits, performers make terrific subjects—to a point. That comfort in front of the camera makes the photographer's job easier, especially when it comes to dealing with the lights and gear that attend a studio shoot or the unpredictable nature of an outdoor shoot. But it can also mean the subject is giving you a performance rather than the genuine article.
"It's still important for me to push the envelope beyond the base of what is given. That goes for both the subject and myself," she says.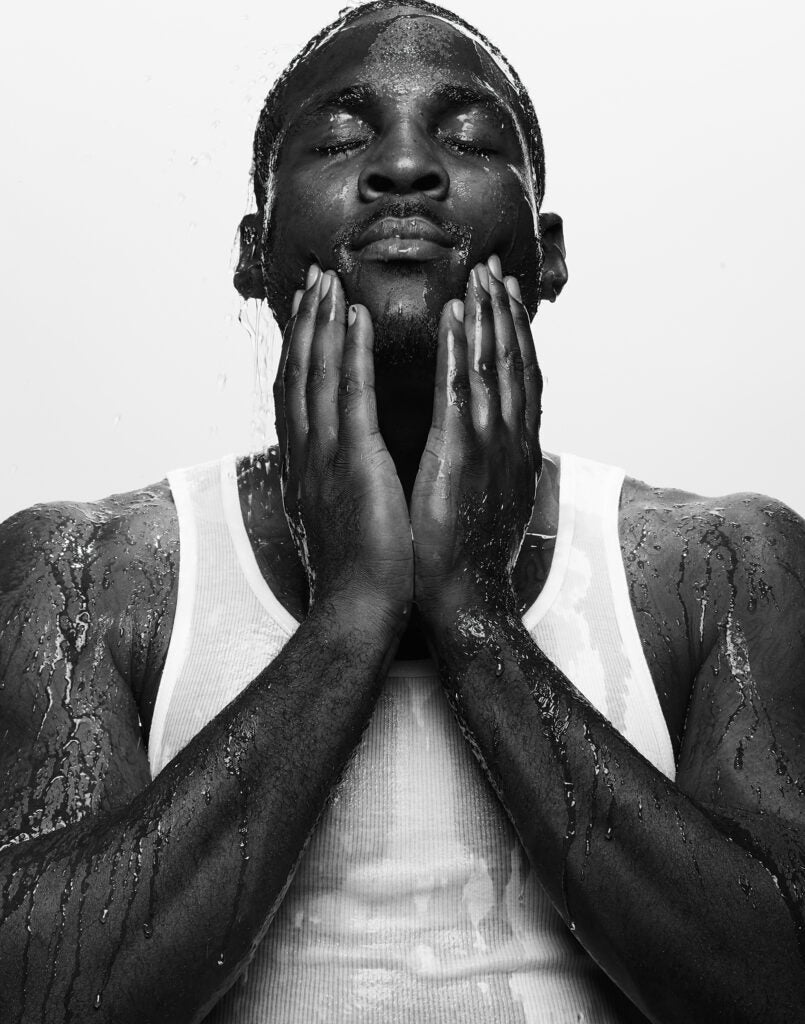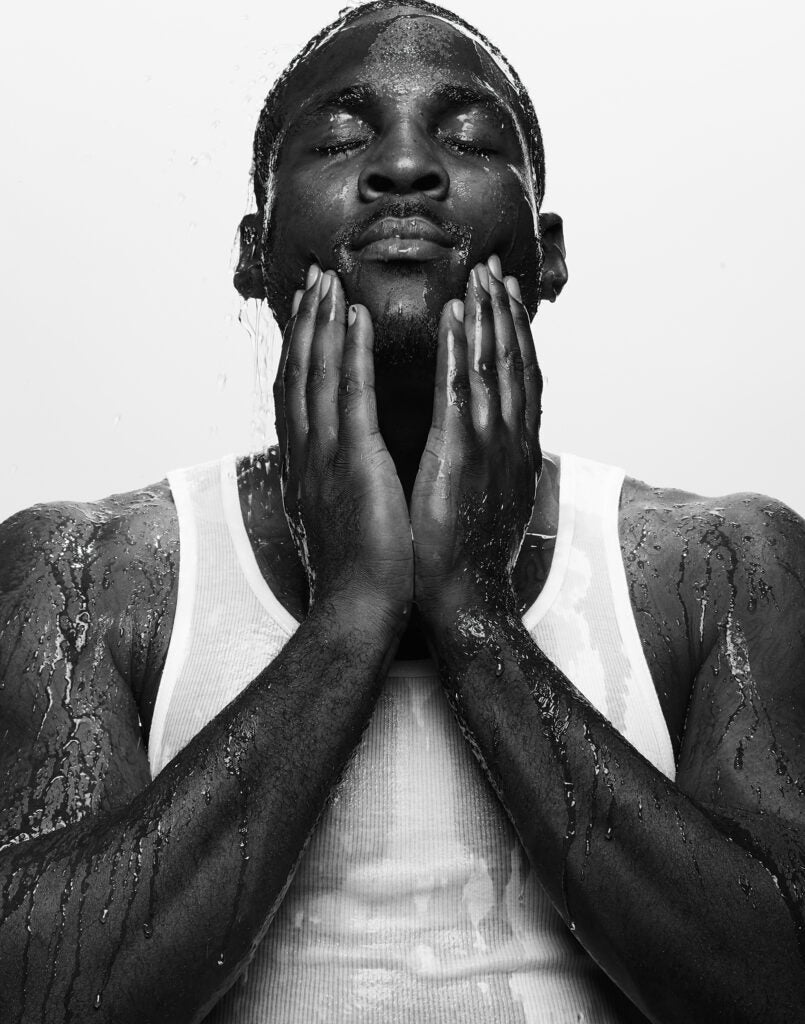 Patrick Peterson
Athletes Quarterly, January 2015. "I kept dreaming of an image of him drenched with water. At the end of the shoot, I asked him if he would do it, and he said, 'No.' I asked again, brought a towel out, and told him it was for the sake of fine art!"
For Twomey, a meaningful portrait is one that reveals something human and relatable. Often that means drawing outside the lines of the formulaic editorial portrait. "There is a sweet spot of confidence and honesty I look for in a portrait," Twomey says. "It is often challenging to find and show both strength and vulnerability."
Similarly, in 2009, an assignment for Fortune magazine about California's then-new medical marijuana business led to Medicine, a portrait series of cannabis clients in Oakland in the act of inhaling. Though many of the faces are shrouded in a haze of smoke, the images are heavy with vulnerability. The photographer seems to access a quite private moment: a person engaged in a still-taboo activity in a quest to relieve deep pain.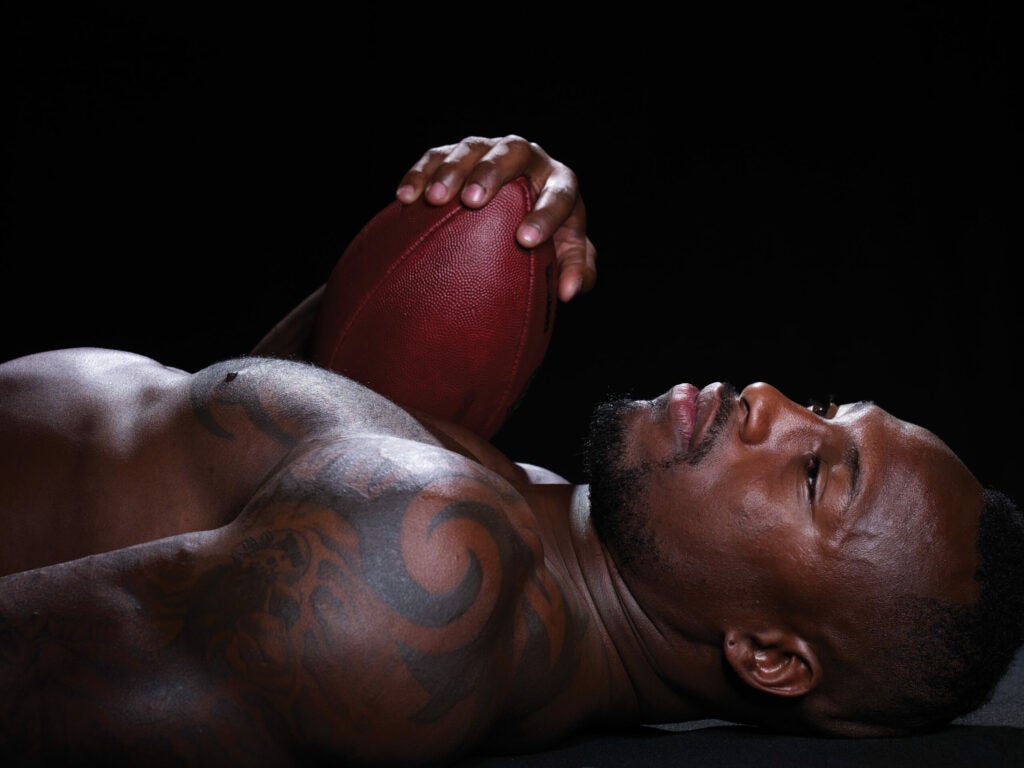 Vernon Davis
7×7 Magazine, September 2010. "Vernon was playing for the San Francisco 49ers at the time. I chose to photograph him lying down in a more pensive situation, as we are so used to seeing athletes in super-active roles. He is also a visual artist, so he didn't take much convincing. He was all about teamwork."
Achieving these balanced visual moments requires equal parts craft, determination and lens-side manner. "Technically, it can be a challenge to capture a spontaneous moment with a slow camera or recycle time," Twomey says. "But I take a lot of pride in fulfilling the assignment, no matter what it takes. Allowing the undirected elements to enter is essential—it's those factors that reveal the magic that can never be directed."
As for rapport, Twomey advises, research gives you a solid point of reference to start relating to your subject with honesty and substance. "I do as much research as my prep time allows me," she says. "It's one of my favorite things about my job. Engaging in authentic conversation shows the subject that you care about what they do and gives them a chance to relax a bit."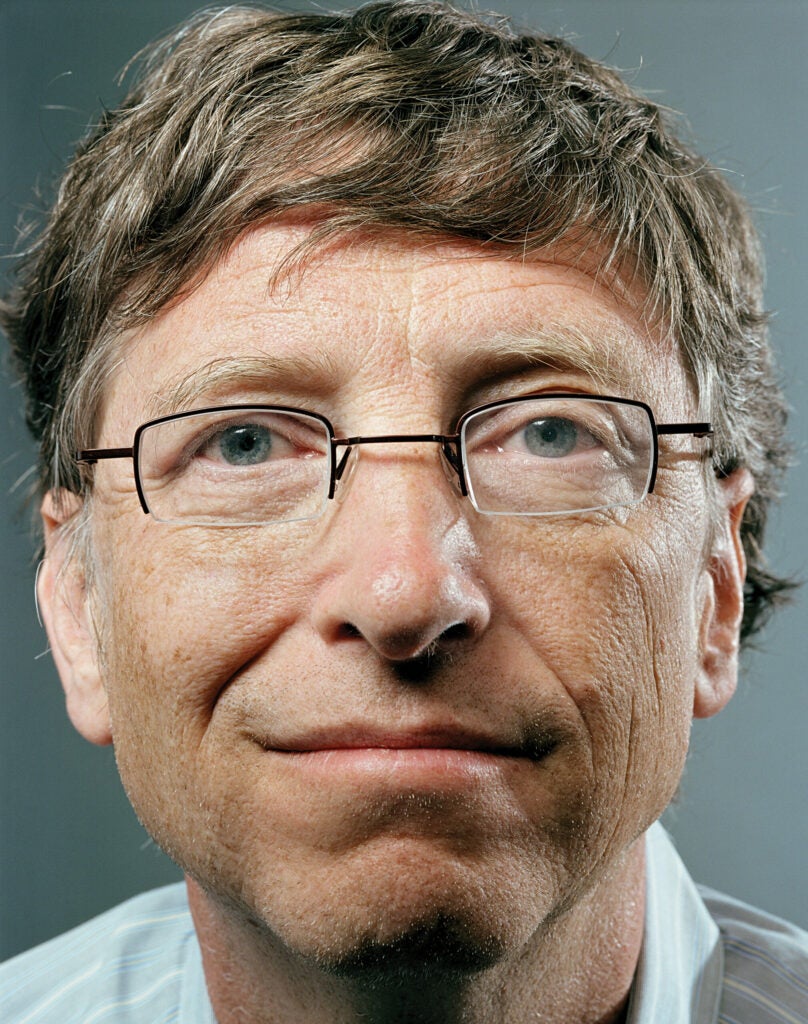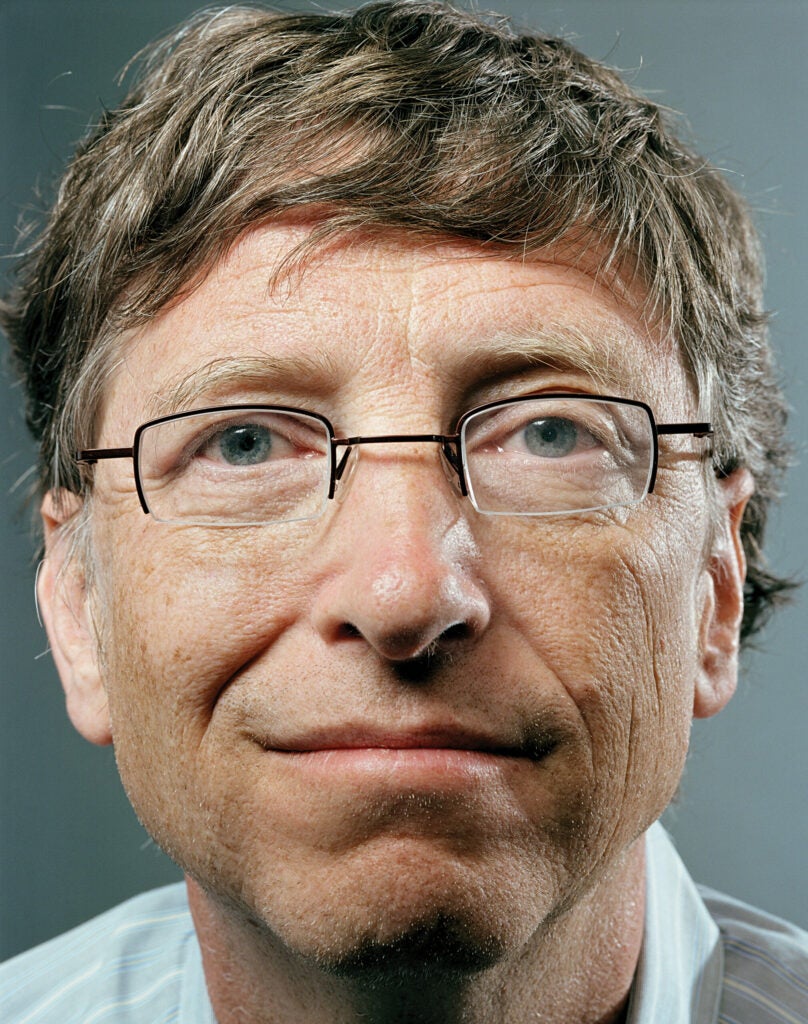 Bill Gates
For Fortune, Twomey planned to capture the assignment and get a shot for herself. She began with the personal. But "after five minutes, PR told me to wrap it up. I got 90 more seconds out of them. That day I learned to do my personal work at the end!"
Knowing something about your subject then sets the stage for developing a genuine rapport with your subject that Twomey says is the critical piece of making an interesting, meaningful portrait.
"Authenticity is palpable and will not only provide better pictures but will provide for a better experience," she says. Her pro tip: "If you are feeling self-conscious, study up. Have a list of general things to always ask, as well as a more specific list of questions for the person you are photographing. Keep it next to the camera so you can reference as needed."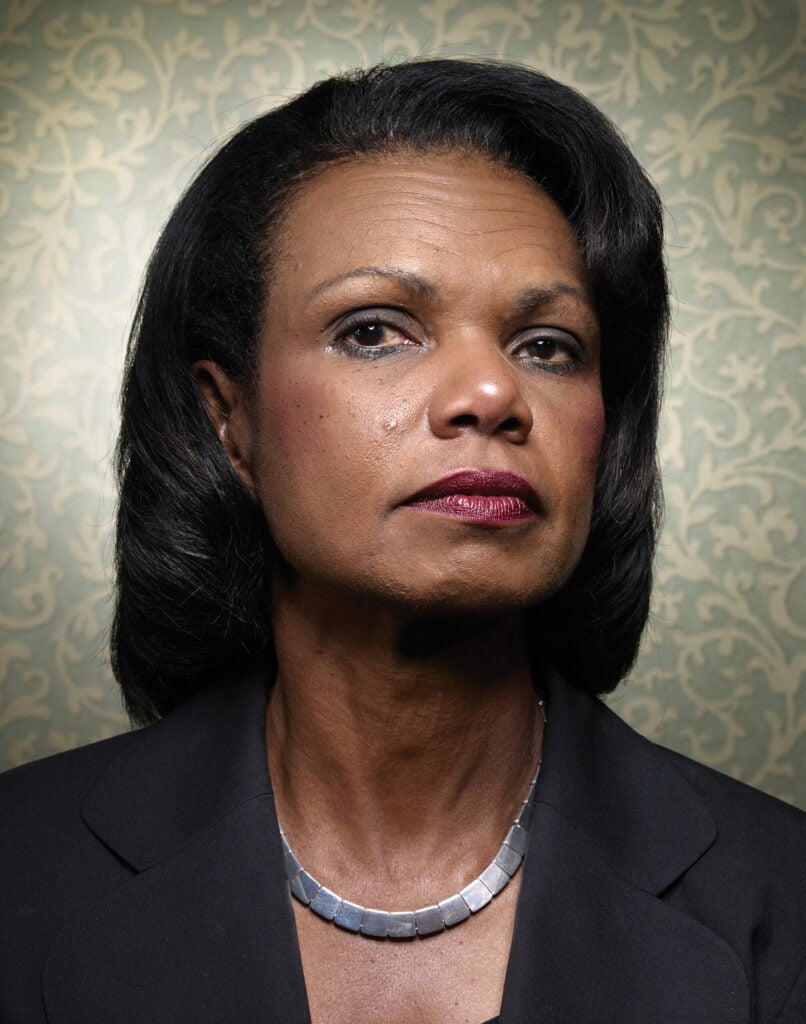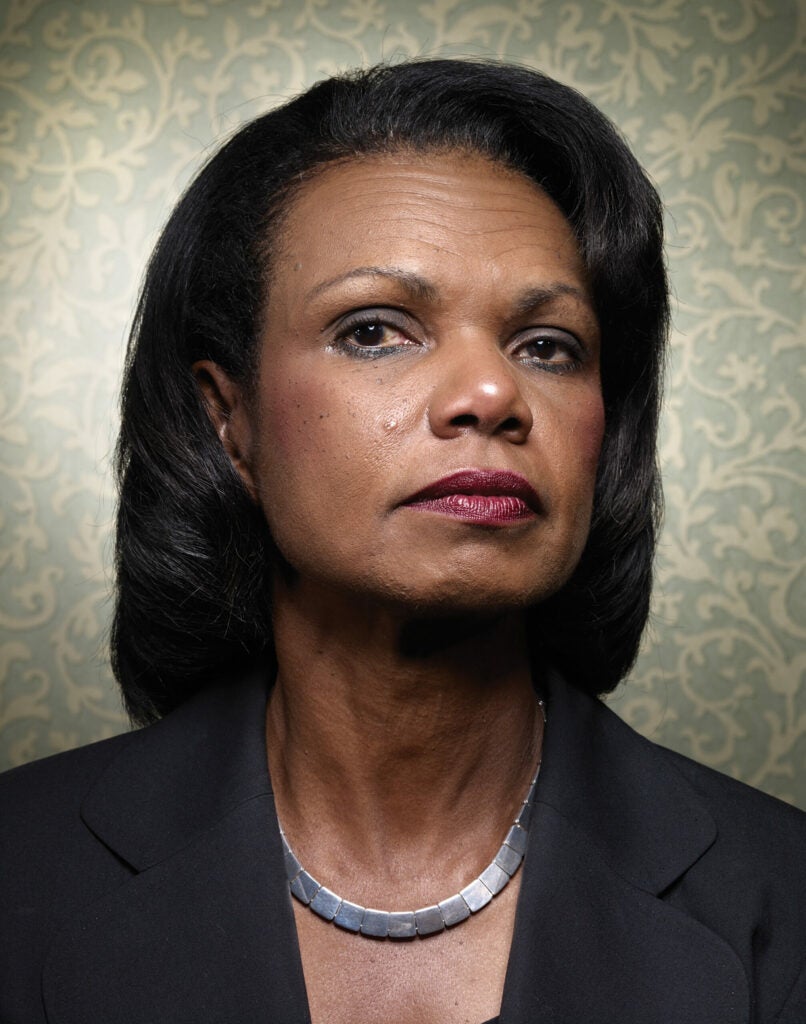 Condoleezza Rice
"I had a photo booth at the Fortune Most Powerful Women Summit, but Rice was not on my list. I spotted her about to get on an elevator and asked her to pose."
The other benefit of doing the homework on your subject is that it frees you to improvise. "Listen, both to your inner voice and to your subject," Twomey advises. "Read cues and follow your intuition, but remember, it is always a collaboration. Be confident in your own vision while allowing elements of the environment and [input of] others."
If you're new to making portraits—or just heavily introverted—that may all sound daunting. But no worries: Like every other skill, these only come with practice—but they will come, Twomey says. Just make a lot of portraits, and be conscientious about it.
"Sometimes one's voice is revealed through practice, so I'm an advocate of shooting and practicing a lot," Twomey says. "Slowing down is challenging, but can be very helpful. Back in the day when I was shooting film, I would shoot 30 rolls for a typical portrait shoot—about 10 rolls per scene. I had a German magazine hire me and tell me I could only shoot five rolls total. That day I learned how to slow down and be efficient. It reminds me to pause and practice with intent, even when shooting digital."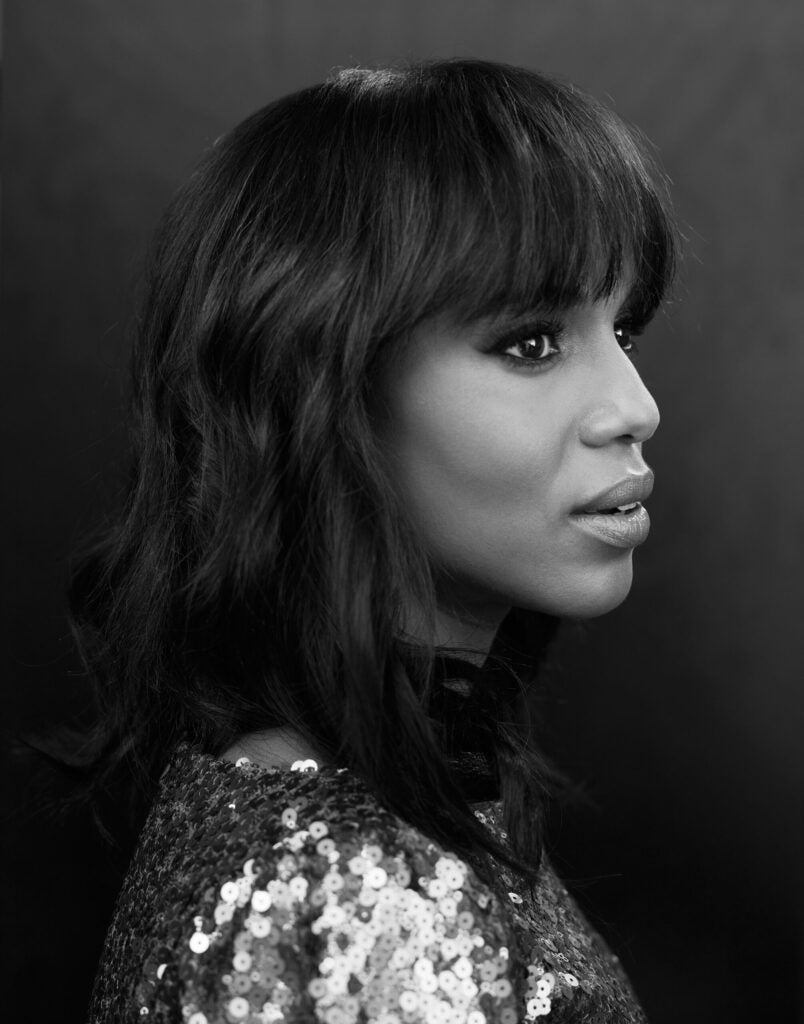 Kerry Washington
Newsweek, March 2012. "We happened to go to [George Washington University] at the same time," Twomey says. "It was great to reminisce together, and she is so beautiful inside and out."