The Rising Stars of Fashion Photography
Marek Milewicz started his agency, Marek and Associates, more than 30 years ago with a single artist on his roster,...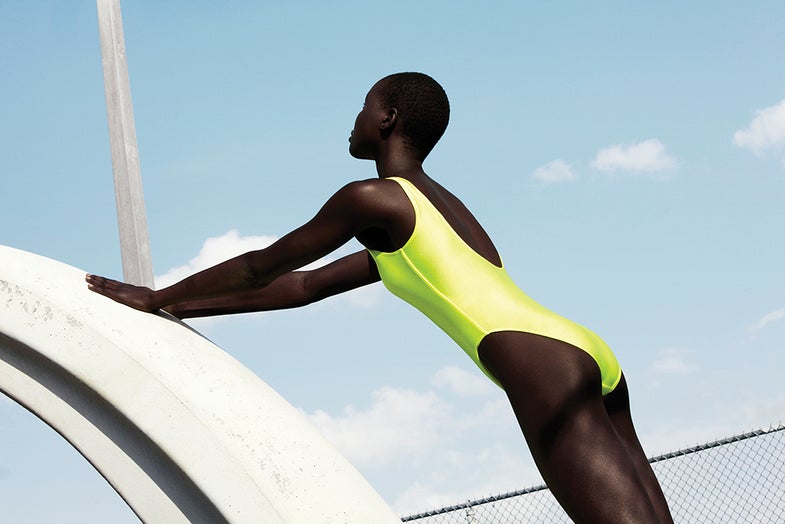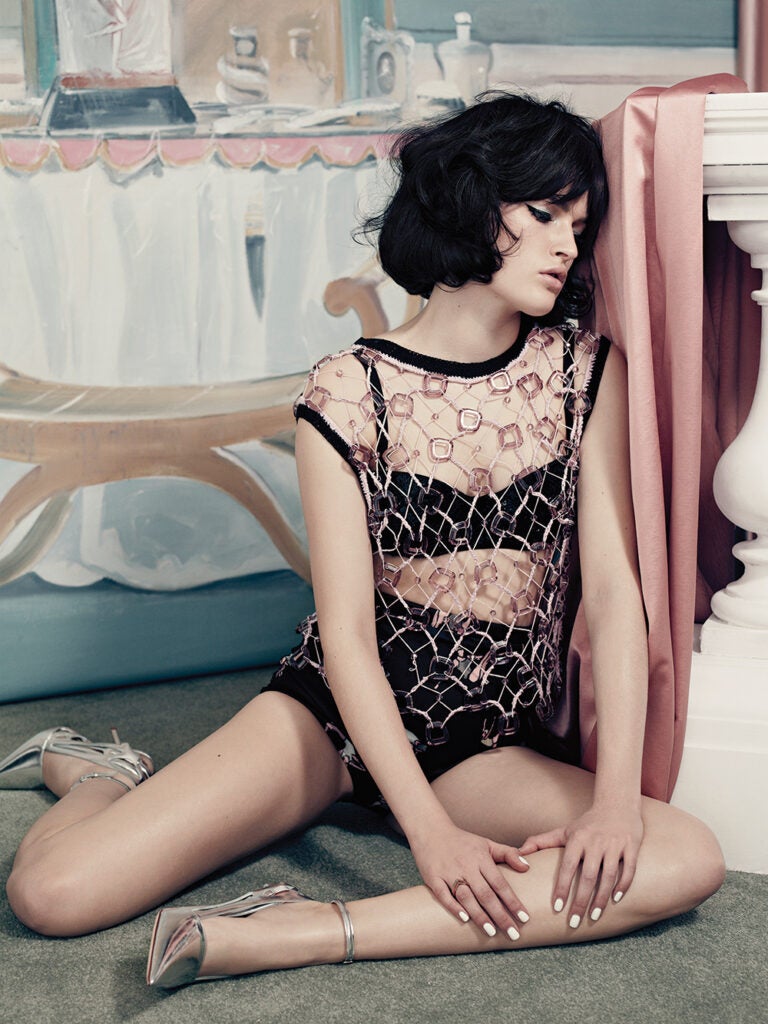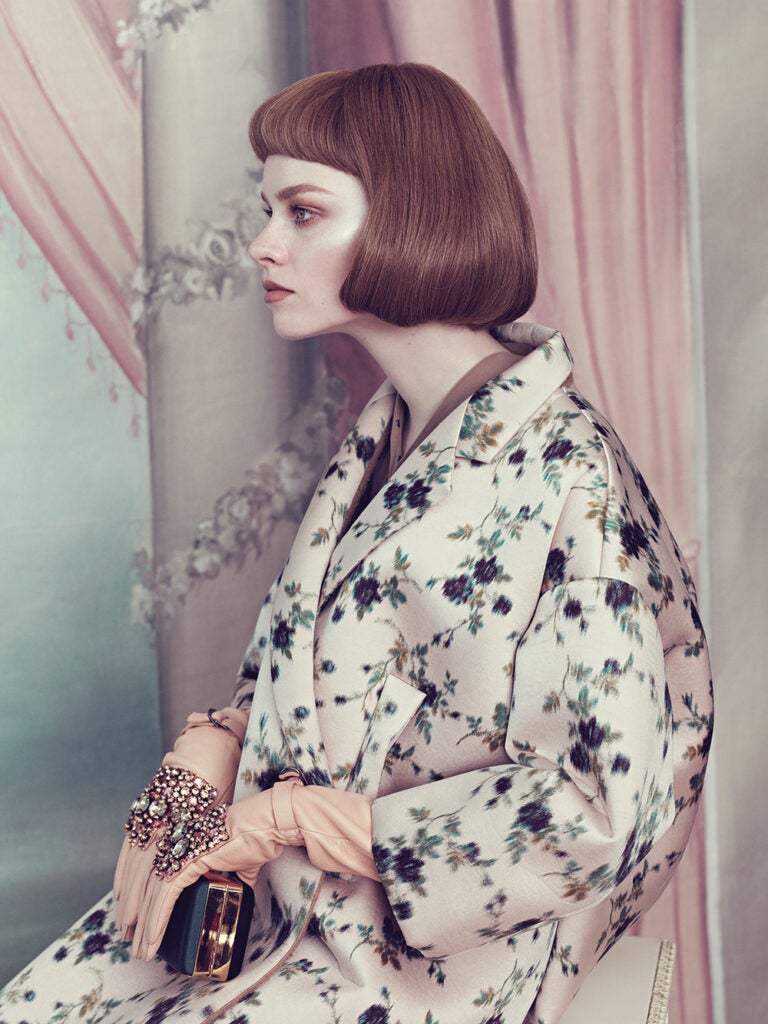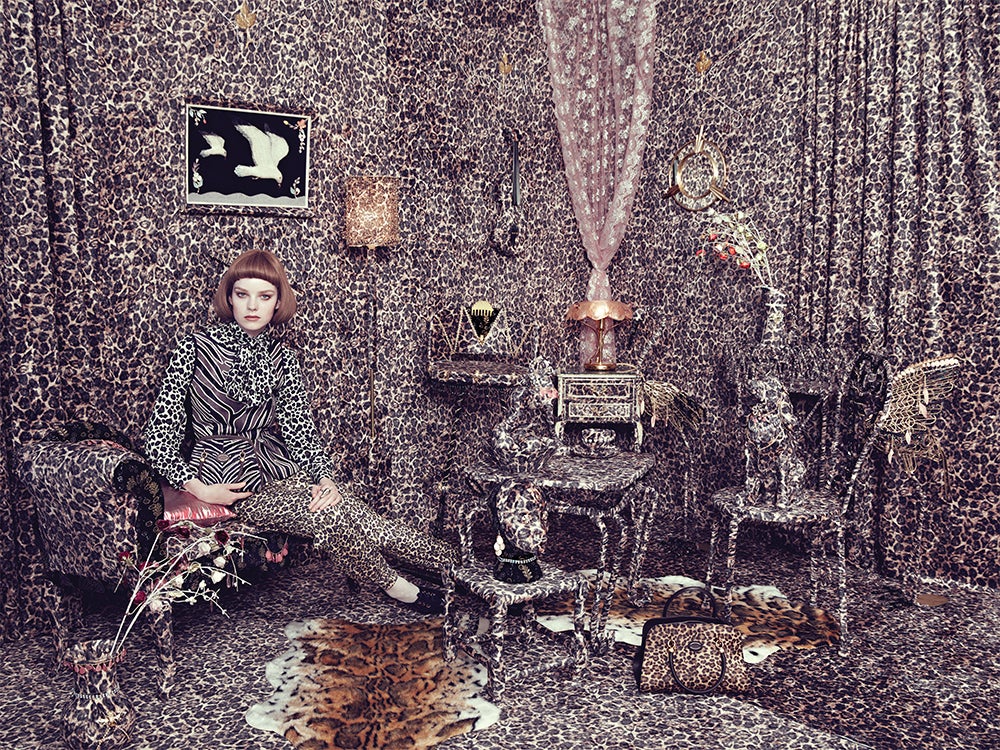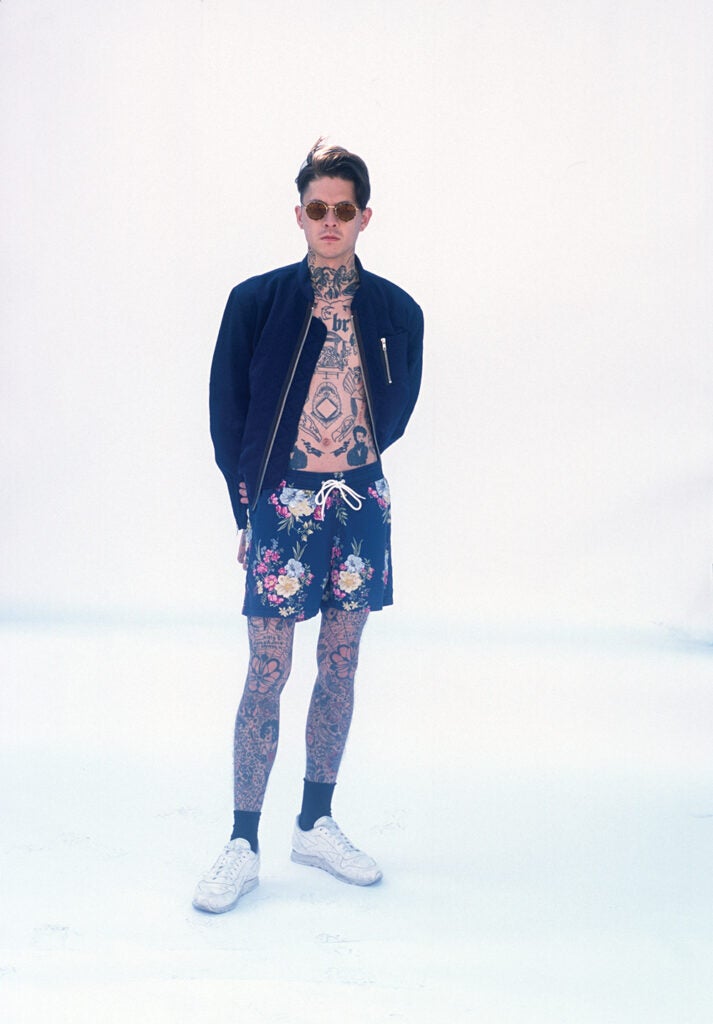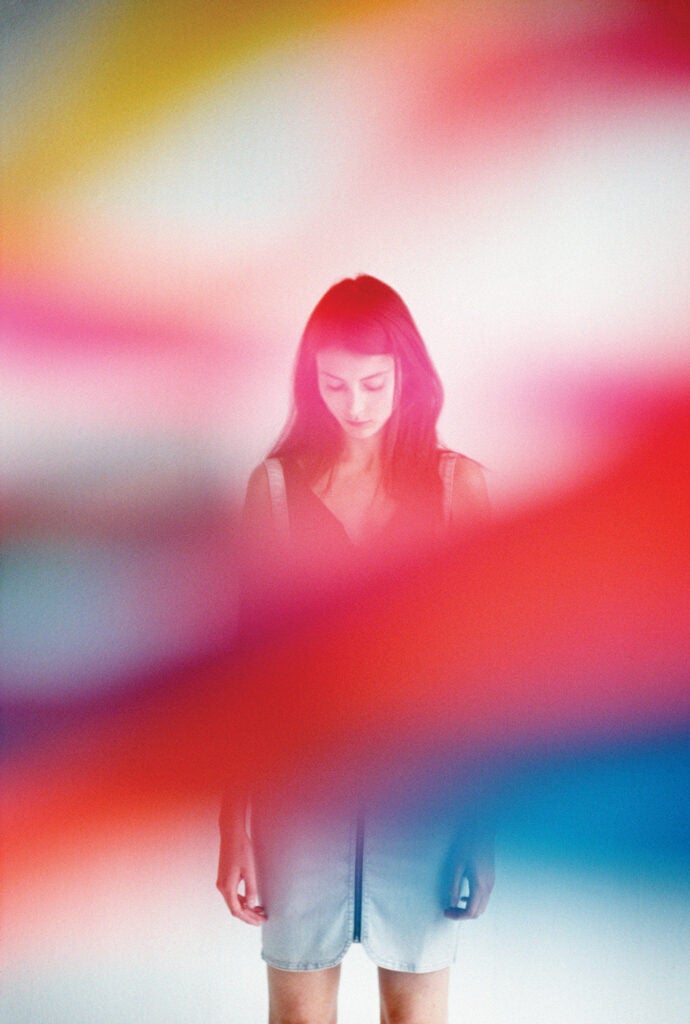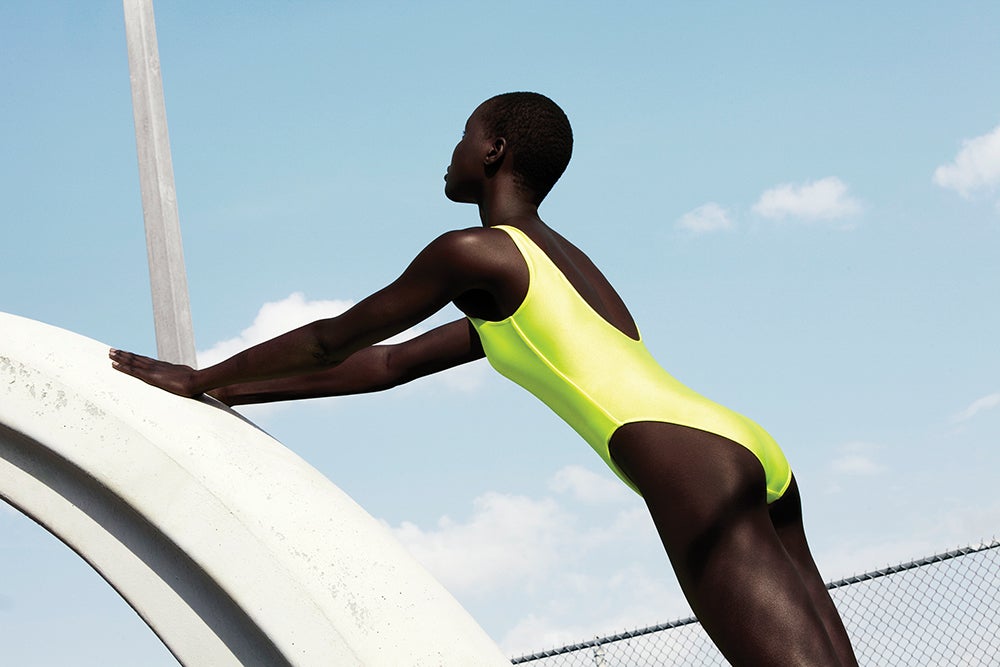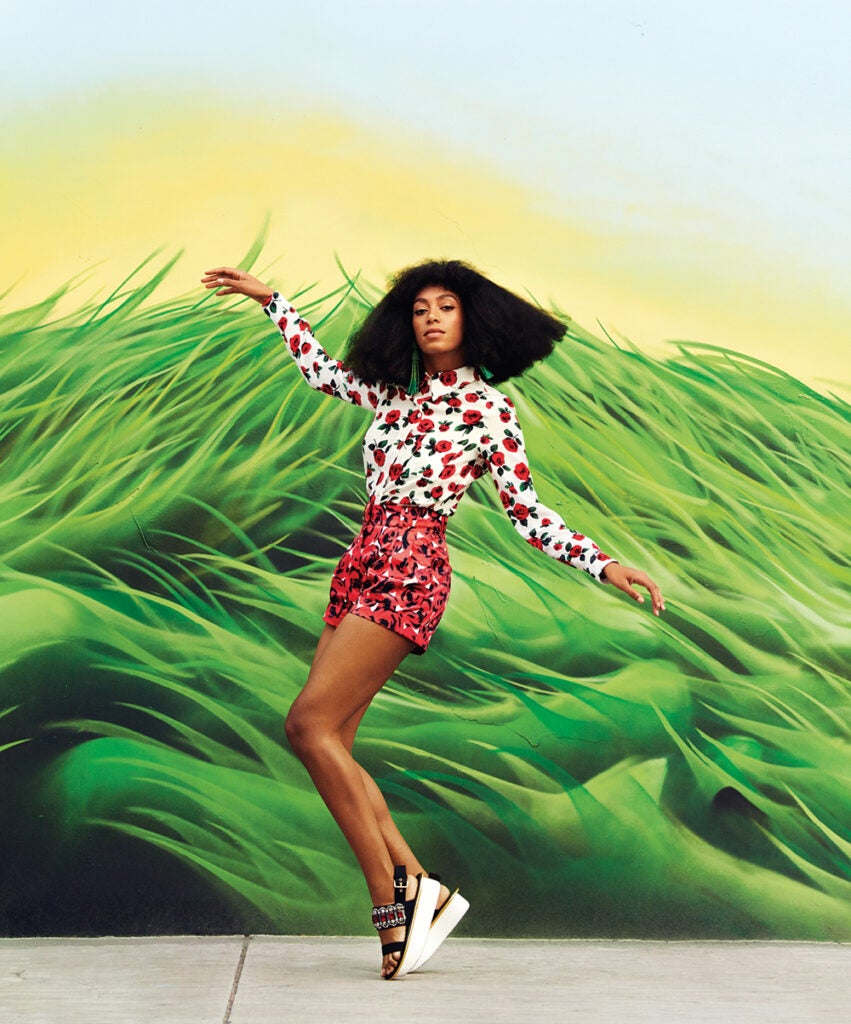 Marek Milewicz started his agency, Marek and Associates, more than 30 years ago with a single artist on his roster, a visionary photographer named Deborah Turbeville. When asked what it was about her work that made him want to represent her, he says, "She never took a simple fashion picture. She was always making some statement, and I very much wanted to be a part of what she was creating. I wanted to be a part of her world. The atmosphere she created in her photos was haunting and intriguing; she loved working with strange-looking models, in dilapidated locations, and she forced one's imagination to look deeper into this universe."
The fashion world agreed: Turbeville's work almost singlehandedly transformed fashion photography and her influence proved to be long-lasting, paving the way for future generations. She was still making images until a year before her death in 2013.
Attaining longevity, let alone breaking in, is a challenge now more than ever. Today, photographs are inexpensive to make and distribute, fueling imitation, and agencies like Marek are tasked with sifting through an unprecedented abundance of imagery. In the world of editorial photography, the artistic process has been transformed. In the pre-digital era, the photographer, stylist, and model patiently stood around a Polaroid, watching as it developed. Film had to be processed, and there was such a thing as turnaround time. Today, a team stands around a monitor while images are rapidly shot, with a technician tweaking the color profile in real time. "When I started, the image was the most important thing—now the models are important, and all the retouching has changed the industry," Milewicz says. "Years ago, the photographer shot until he knew that he had captured that one perfect image. Now with digital, they take hundreds of photos. I feel that many young photographers do not have the confidence that the older ones do."
In such a saturated environment, how does a young photographer stand out? Ian Waite, an agent who joined Streeters in London eight years ago, 
describes the challenge: "The sheer number of people trying to make it as fashion photographers means it is more important than ever to have something unique about your work that stops you from getting lost amid the masses," he says. "This can be anything—a specific color palette, a certain eye for casting, or perhaps a strong stylistic influence from outside the fashion world. What is important is that it is something personal and not a gimmick just to get you noticed. Ideally we want someone who has a strong, clear, and unwavering aesthetic that is delivered to the highest standards."
As part of the team at Streeters, in 2009 Waite helped to discover a young Boo George, who became a rising star in fashion photography. "At the time, the vast majority of new photographers were shooting in an extremely clean, overtly sterile, and very retouched style," Waite recalls. "Boo came in with a book full of portraits of real people, shot in the most beautiful and unashamedly romantic way. The softness and depth to the images was something we hadn't seen before in someone who shot on digital. To say it stood out is an understatement."
Waite believes a sense of personal authenticity makes it easier for an agent to chart a course for an artist's career. Editors, advertisers, and fashion designers, when faced with an ocean of untested talent, will return time and again to photographers who can reliably deliver a unique artistic perspective. This still holds true for the most in-demand fashion photographers of the past 20 years—Mario Testino, Mert & Marcus, Inez & Vinoodh, Mario Sorrenti, Patrick Demarchelier—who are showing no signs of retiring. For a young photographer, it may be tempting to emulate the work of such luminaries; but in reality, the thing to copy isn't the work—it's these artists' ability to clearly define and nurture their own personal voices. When evaluating a new photographer, Milewicz always asks to see their personal work. "That tells me a great deal about who they really are and what they might be able to accomplish," he says. "Sometimes all it takes is one strong visual."
If the keys to success are authenticity and 
having something to say, these three rising fashion photographers set the bar. While each is stylistically distinct, they are all creating fresh work that exem-plifies emerging trends in today's fashion world.

Elena Rendina: Do It Yourself

Today there are sometimes 30 people on the set of a fashion shoot—including stylists, set designers, and hair and makeup artists, plus their assistants. In the fashion heyday of Avedon and Penn, by stark contrast, a model often brought her own clothes and did her own hair and makeup.
As a photographer and set designer, Italian-born Elena Rendina does it the old-fashioned way. She makes the clothes, styles the models, designs the sets, and clicks the shutter. "I have a very specific vision," she says, "so doing both the set and photography has always been the most effective way for me to create what I have in mind. I like details and I am very precise when I create a set—everything has to be perfectly balanced."
After graduating from the University of Art and Design in Lausanne, Switzerland, Rendina began assisting fashion master Paolo Roversi. The experience introduced her to the industry and exposed her to high-caliber talents including stylists, models, and hair and makeup artists. In her own work, she first experimented with different styles of photography—such as reportage and architectural imagery—but she always came back to fashion. And now, just over three years after setting out on her own in London, the fashion world is noticing. She's built up a client base that includes Italian Vogue Gioiello, Italian Vogue Accessory, Glamour Italia, T Magazine of_ The New York Times_, Numéro Paris, the Russian edition of Interview, and the Japanese edition of Vogue.

Marcelo Gomes: New Romantic

Brazilian-born Marcelo Gomes moved to New York City after attending college in Iowa as a political science major. Never formally trained as a photographer, in school he obsessively read fashion magazines at local bookseller Prairie Lights—titles like i-D, Index,_ Purple_, and Italian Vogue. "A lot of the imagery blew my mind," Gomes says. "I come from a very small town in Brazil, and I had never seen any of this stuff, so it was a very serious experience for me. I remember vividly looking at those Glen Luchford Prada campaigns and thinking that I wanted to know everything about whatever that was—the brand, who made the images, where they were."
After working at Index magazine for three-plus years ("the art school education I never really had"), he assisted Mark Borthwick for two years, then went out on his own in 2009. "I was still assisting Borthwick when I got a call from New York Magazine," Gomes recalls. "I had heard that Jody Quon, the photo director, liked to see new work, so I sent some. They called me in for a meeting that very afternoon. I had to rush there from work—and they gave me an assignment the next day! But I had to do it on a day I was supposed to be with Mark for a Purple shoot. He was lovely and said, 'Don't even worry about it, just go do your picture.'"
Sofie Howard, at the time head of the photo department at Commune Images, repped Gomes after meeting him early on. "He didn't even have a portfolio," she recalls. "He had a notebook with a bunch of Polaroids taped into it." Still, Howard was drawn to his use of slide film and analog effects. "When you see sun flares or soft focus or something moving in the frame," she notes, "it is all done in camera with some secret tricks." She adds that Gomes' approach is often ethereal, with quiet, in-between moments creating a poetic narrative. His work has run in publications ranging from_ White Zinfandel_ magazine to T Magazine of The New York Times.
Howard says Gomes epitomizes an emerging trend in fashion photography: moving away from highly produced shoots and toward real people versus models. Having founded her own agency representing photographers, she also sees a future in which image makers work more directly with corporate clients. "I think creating long-lasting relationships between the 
client and the artist is the way to go."
Julia Noni: Bold Vibrancy
Julia Noni caught the eye of her agent, Chris Boals, in 2012 with her graphic, vividly colorful imagery. "Julia is extremely thoughtful and takes a very intelligent approach to her shoots," Boals says. "She also has the unique ability to seamlessly integrate her subject into the environment she's shooting in." Noni's big break came a few years ago when she moved to Paris after studying visual art in Düsseldorf, Germany. She says her work has evolved over the years—sometimes it's more conceptual, sometimes more cinematic. She quickly earned assignments for such magazines as Obsession, Wallpaper, French, and Commons & Sense; recently she's been shooting for Vogue's American, German, Japanese, Chinese, Russian, and French editions. While many photographers mold to their clients' needs when shooting campaigns, Noni manages to maintain her own visual style while keeping them happy—"a very interesting challenge," she says.
Boals, who opened her New York–based agency in 1997, says she often recruits emerging artists. "The photographer has to be the total package: good work, great personality, professional," Boals says. "Standing out is a different story. For me, it's the pictures—they have to move you, and they have to be special, technically or conceptually." In both regards, she singles out Noni's work: "Her unique sensibility, the graphic nature and the colors, and her total commitment to putting her point of view on paper."