Recipient of the 2016 Foam Paul Huf Award Revealed
"One of the most innovative and experimental young photographers"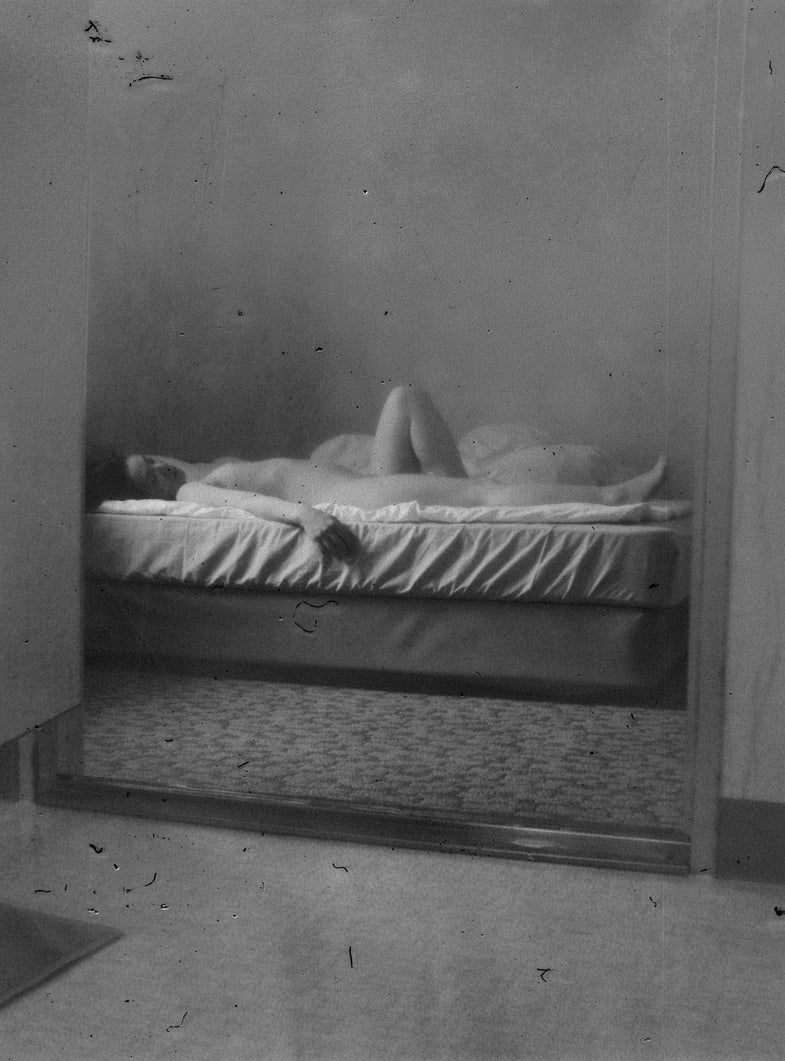 Daisuke Yokota has been named the recipient of the 2016 Paul Huf Award by the Foam Photography Museum in Amsterdam.
Yokota, age 33, was recognized for his work across three series: Color Photographs, Taratine, and Out of Air. The jury picked Daisuke Yokota from a pool of 97 nominated photographers from over 29 countries.
Yokota's work across his three series is enigmatic and haunting, engaging the viewer by offering unanswered visual questions. Whether in color or black-and-white, Yokota works in an undeniably unique aesthetic, using photography in new and unconventional ways.
When American Photo spoke to Yokota in 2012, his voiced opinions on photography that still ring true to his current award-winning work.
"When you're going to sleep, you think about the stuff that happened to you that day, right? You might see some images, but they're completely distant from what really happened—they're hazy," he told us. "You're trying to recall something, and photography can also recall things in this way. Of course my photographs do function as some sort of record, but there's no agreement between the photograph and my own recollection of what happened. The impression is completely different. I think using these effects of delay, reverb, and echo (in photographic terms, developing the film "badly" and so on) might be a way to alter the sensation of time in a visual way."
The Paul Huf Award is presented annually to a photographer under 35, and consists of a $22,000 prize, an opportunity for publication in Foam Magazine and an exhibition in the Foam Photography Museum in Amsterdam. Each year a jury made up of five influential names in photography picks from a pool of 100 artists nominated by faculty from photography schools, curators and critics.
This year's jury consisted of Simon Baker, chairman, and senior curator of International Art at Tate London; Joshua Chuang, independent curator and editor; Lucy Conticello, Director of Photography at M; Felix Hoffman, chief curator at C/O Berlin; and Thyago Nogueira, head of contemporary photography at Moreira Sales Institute and editor for ZUM Magazine.
Chairman of the jury, Simon Baker, spoke highly of Yokota in a press release, stating, "Daisuke Yokota is one of the most innovative and experimental young photographers working in the world today. The jury were unanimous in their decision that he win the 2016 Foam Paul Huf Award, in recognition of his complex, sophisticated practice."
An exhibition with the work of Daisuke Yokota will be on view in Foam at the end of 2016.