Powerful Work from Indian Photographer Documents Victims of Rape
Smita Sharma has launched a Kickstarter campaign to help fund her efforts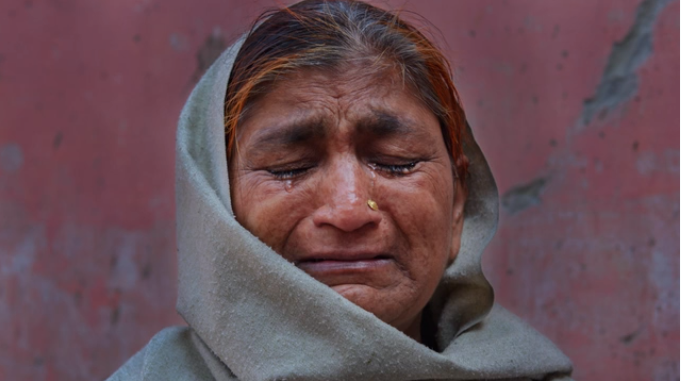 Smita Sharma is currently undergoing the difficult task of documenting rape victims in India with the aim of making a full-length documentary film and has turned to Kickstarter to help raise funds to finish her project. Last year alone in India, over 33,000 instances of rape were reported, but it is suspected that many more cases of sexual assault actually occur in the country.
Because of the nature of the crime, rape is widely believed to be under-reported worldwide. In India, which is socially more conservative than some other countries, there is widespread speculation that rape is a much more serious problem than statistics alone might suggest. Victims of rape in the country often bear the double-burden of being blamed for the very crimes which were committed against them by their own families and the families of those who raped them. Because of this, many women fear retribution for speaking out publicly about their trauma. "This kind of victim blaming is the norm in India," says Sharma. "If you turn a blind eye, the problem won't go away."
A survivor of sexual assault herself, in the past year Sharma has worked closely with rape victims to earn their trust, so she may make their plight known both in India and to the international community. Documenting testimonials from these women, she hopes to "open discussions, build empathy, change mindsets and work towards solutions" that are specific to the country's regional differences.
As victims of sexual assault can be reluctant to come forward, Sharma's fieldwork requires and enormous amount of time and money, as she often travels incognito and with the social protection of a hired male driver. Her Kickstarter campaign, has over 200 backers already and she is only a few hundred dollars away from her $18,000 goal, which backers may contribute pledges to by January 28th. Find out more info about her project here.