Photojournalism of the Week: March 8, 2012
Be sure to check out our archive of past Photojournalism of the Week galleries, where you will find more great...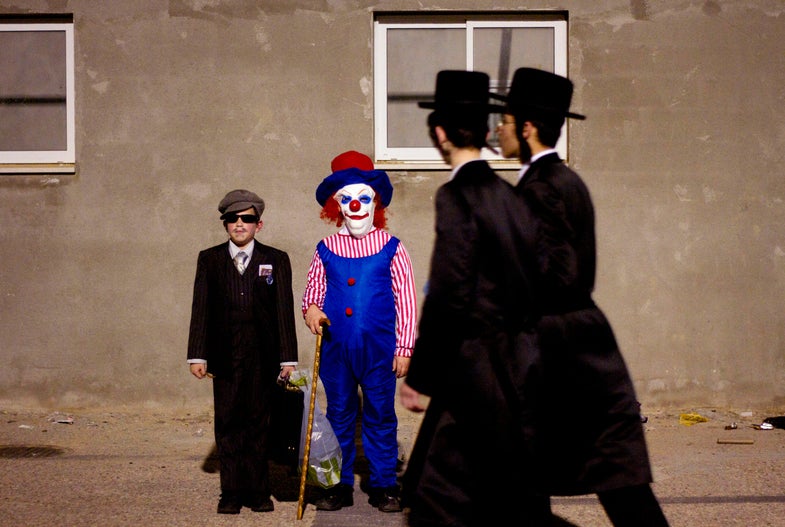 Police officers detain one of the protes
Russian riot police clear out protestors in Moscow's Pushkinskaya Square during a demonstration following Vladimir Putin's presidential victory. Kirill Kudryavtsev is a Getty/AFP staff photographer covering news in and around Moscow and the Baltic region.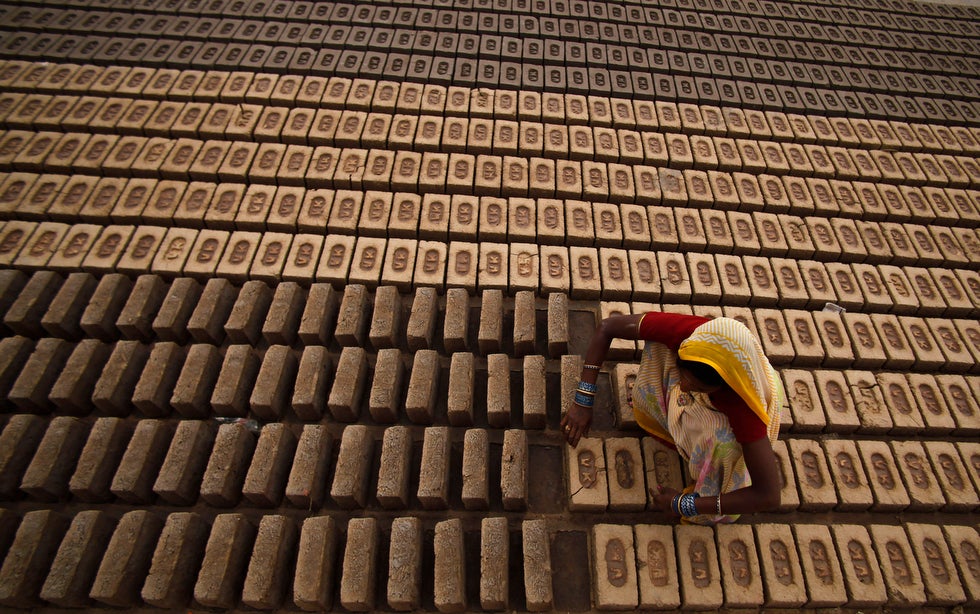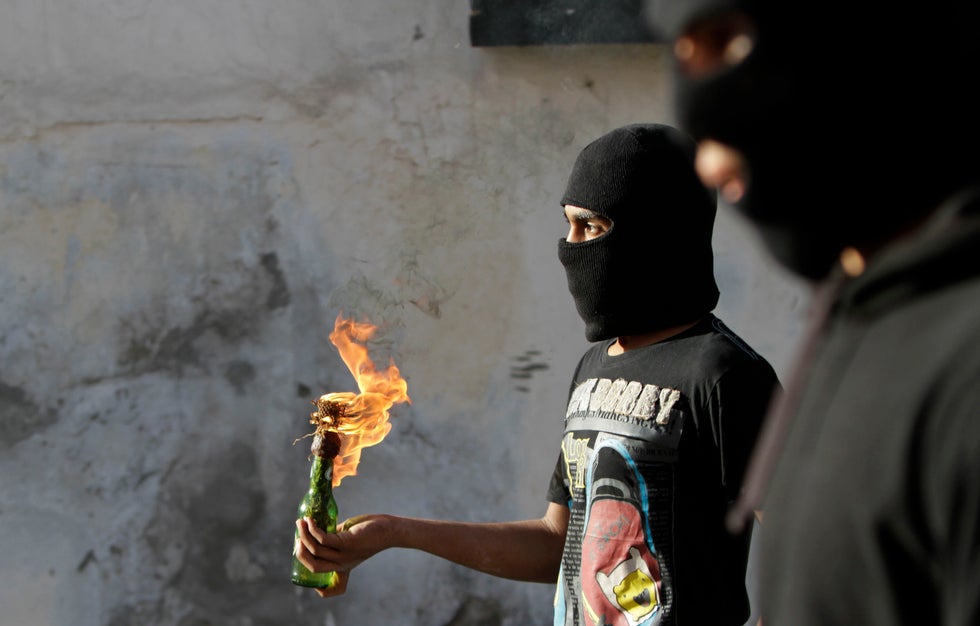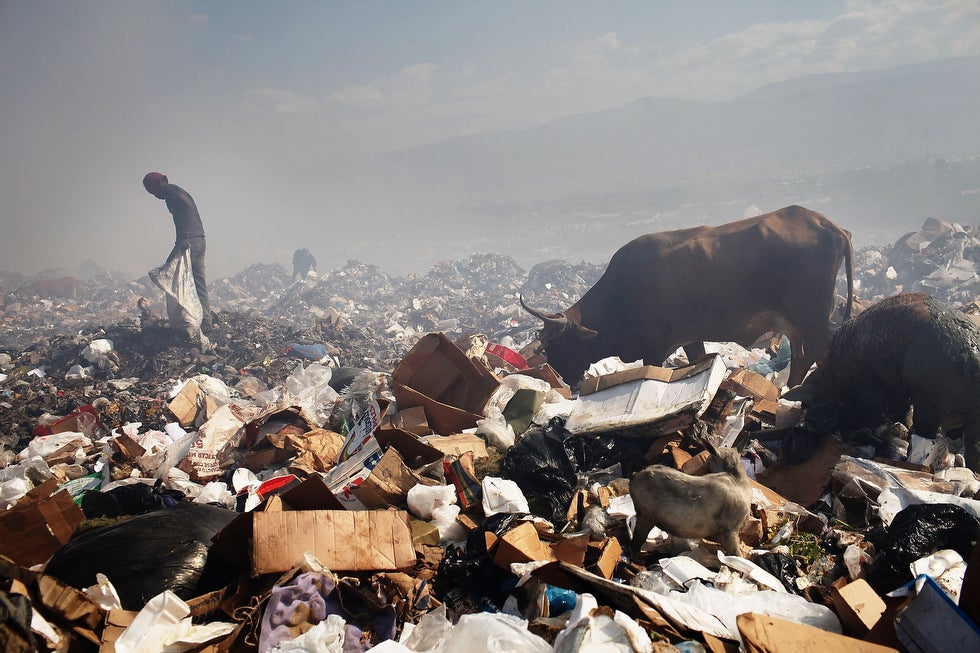 Port-Au-Prince Landfill Offers Desperate Existence For Many Haitians
Haitians scavenge for recyclables and other usable household items at a dump on the outskirts of Port-au-Prince. The number of daily scavengers at the dump has jumped 10 fold since the earthquake. Spencer Platt is a New York City-based Getty staffer, who has been with the agency since 2001. He was featured prominently in our recent photographers' oral history of September 11, and in 2006 he received a World Press Photo of the Year Award for an image he shot in Beirut.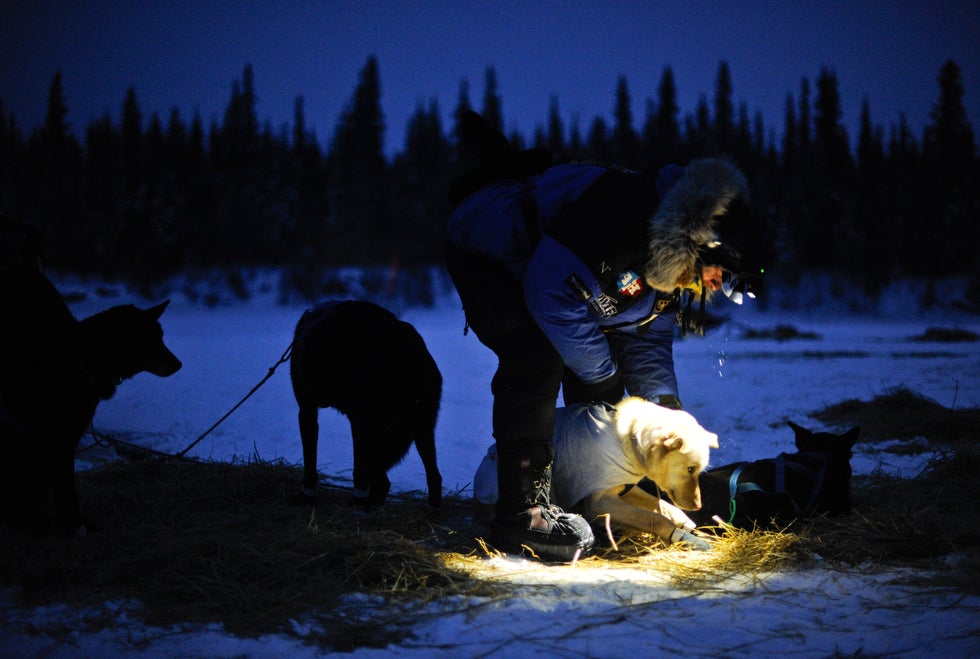 Iditarod
Marc Lester, a staff photographer for the Anchorage Daily News, photographed four-time Iditarod champion Martin Buser preparing his team at a checkpoint. Lester has been a photographer for the Anchorage Daily News since 2009. Keep up with Marc's daily photo adventures by following his Twitter. You can also see more of his work here.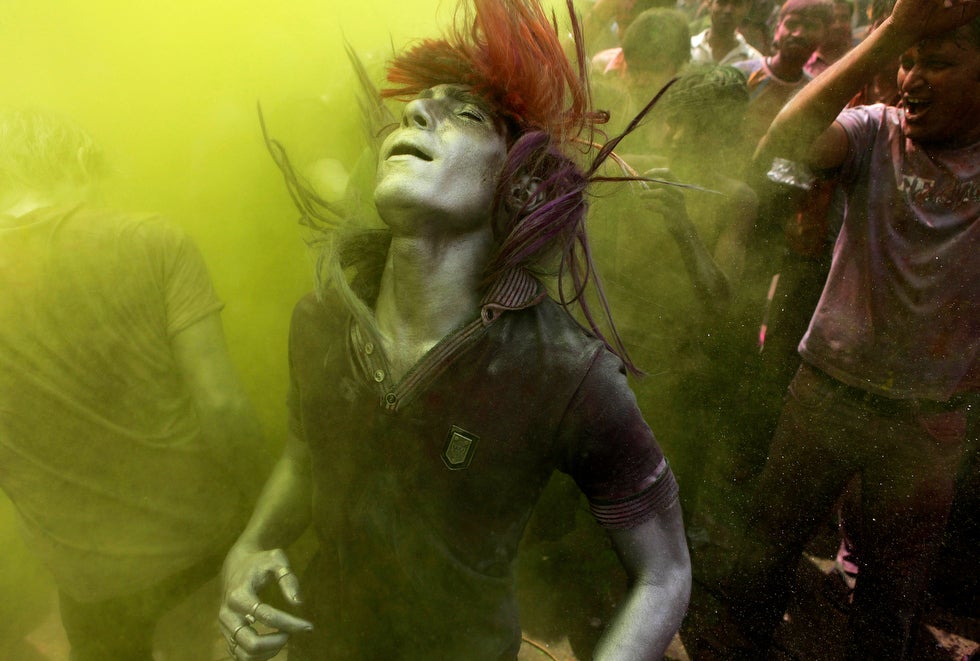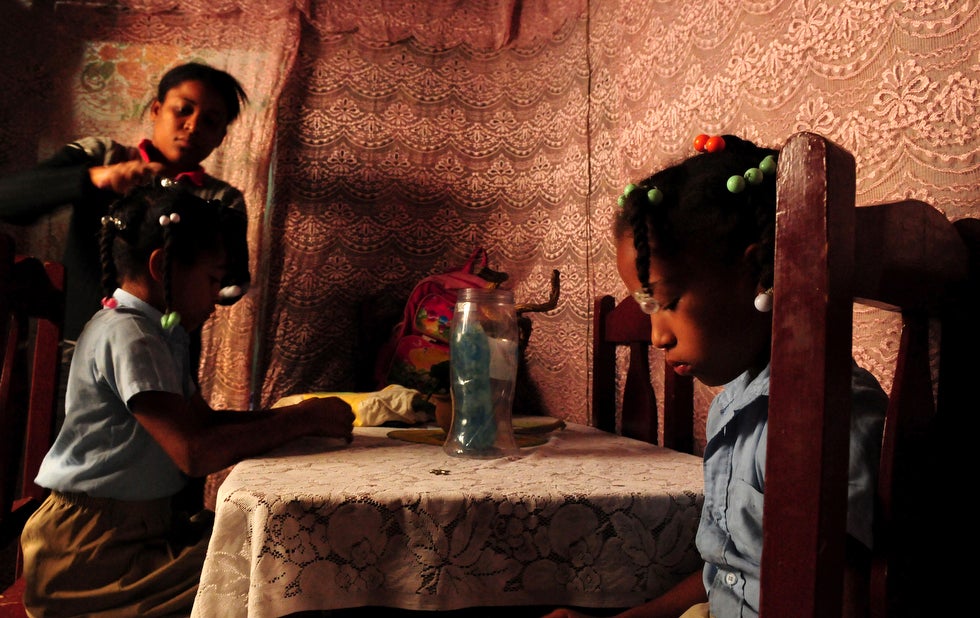 Single mother Evelyn de los Santos combs the hair of her daughters to prepare them for school in Capotillo, at a slum of some 100,000 inhabitants along Ozama River in Santo Domingo
Taken on the occasion of International Women's Day, Ricardo Rojas photographed Evelyn de los Santos, a single mother living in one of Santo Domingo's largest slums, combing her daughter's hair before heading school. Rojas is a Reuters stringer based in and around Santo Domingo.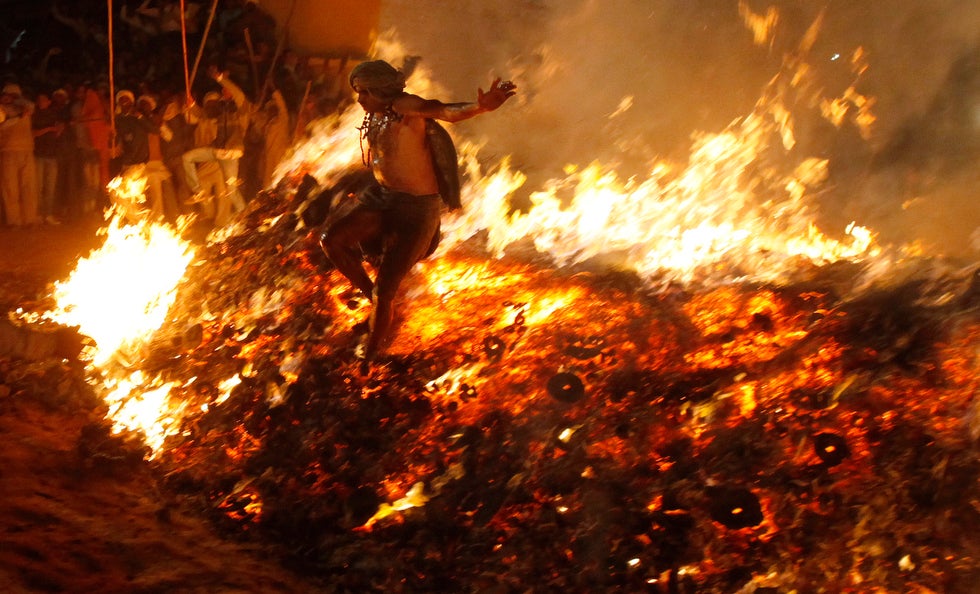 Hindu priest Babulal jumps out of a fire during a ritual to mark the first day of Holi at Phalen
Taken during the first day of the Hindu Holi festival celebrating the coming spring, Reuters photographer Adnan Abidi captured this image of a Hindu priest jumping out of a ceremonial fire. The fire is symbolic of the victory of good over evil. Abidi has been with Reuters for seven years and shoots primarily in the New Delhi region of India.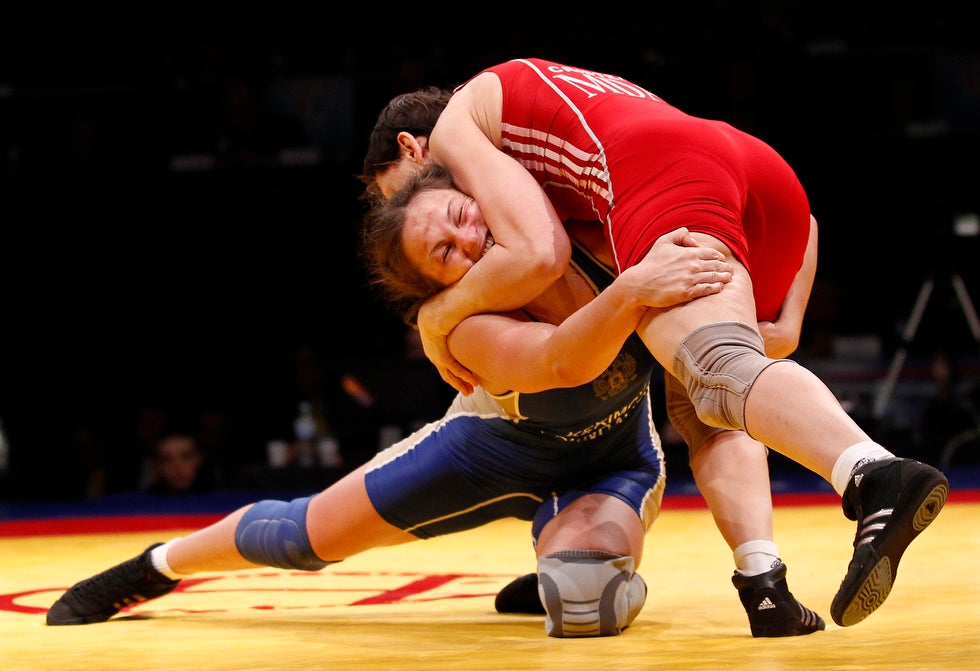 Polovneva of Russia and Cristea of Moldova compete at the women's 59kg Freestyle wrestling bronze medal match at the European Wrestling Championship in Belgrade
Reuters photographer Ivan Milutinovic covered the Women's European Wrestling Championship in Belgrade this week. Here, Anna Polovneva of Russia (on the left) and Ludmila Cristea of Moldova competed for the women's 59kg bronze medal.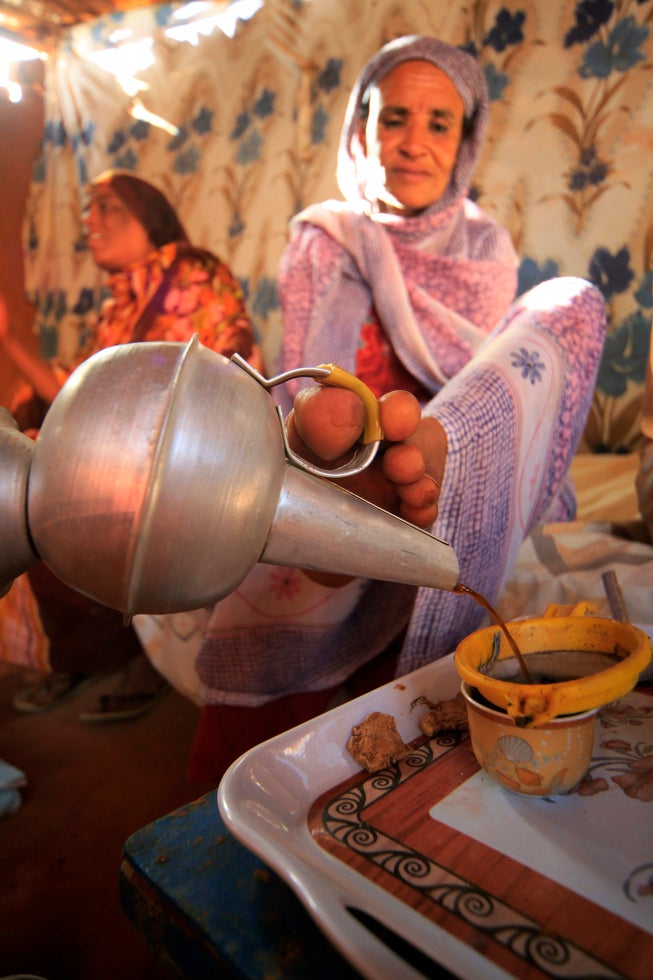 Hokom Al, a disabled woman, uses her foot to pour coffee which she prepared for neighbours at her home in a rural area in Khartoum
Reuters photographer Mohamed Nureldin Abdallah made this image of Hokom Al, a disabled women living in Khartoum, Sudan, pouring coffee for neighbors using her foot.
Be sure to check out our archive of past Photojournalism of the Week galleries, where you will find more great work.