Photojournalism of the Week: March 30, 2012
Be sure to check out our archive of past Photojournalism of the Week galleries, where you will find more great … Continued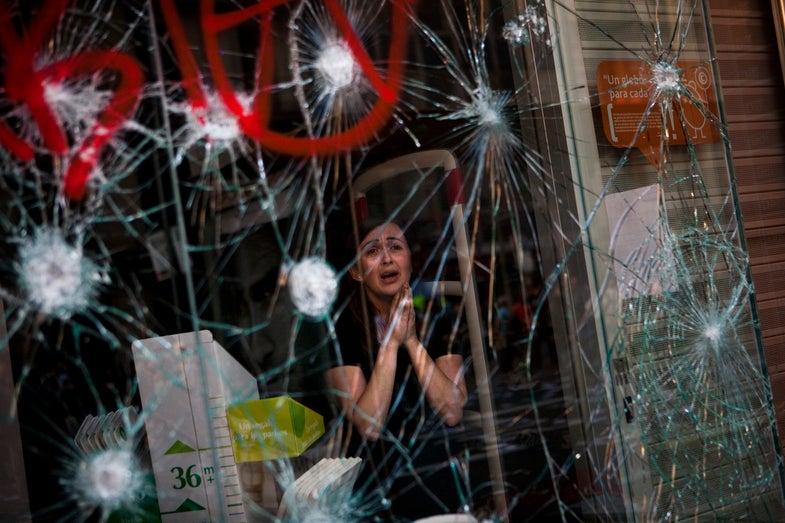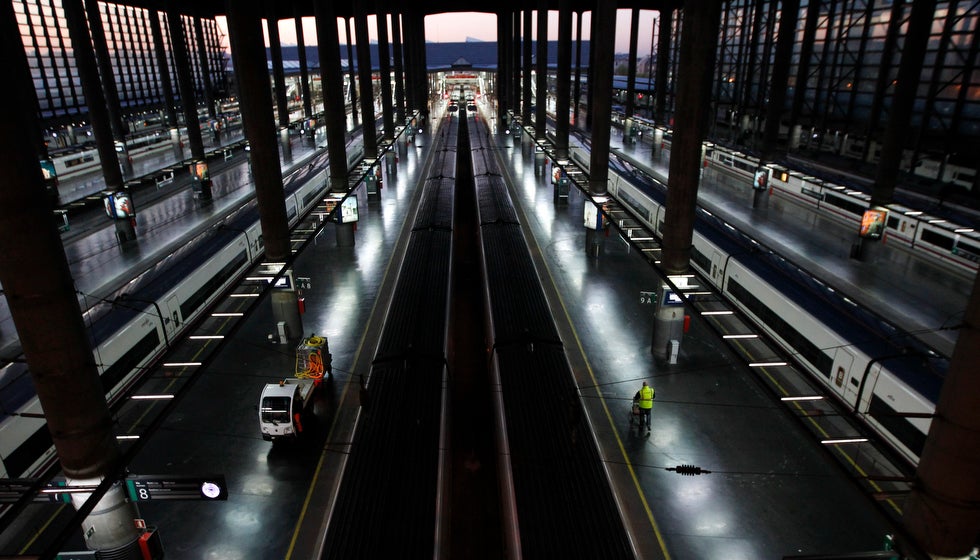 A worker walks past AVE high-speed trains at Madrid's Atocha station during a general strike in Spain
A different, less violent perspective on Spain's anti-austerity strike: Madrid's Atocha high-speed train station is seen completely deserted on Thursday, March 29th. Check out Reuters staff photographers Andrea Comas' other work over on the Reuters blog.
Great Britain Training Session
British cyclists Philip Hindes and Sir Christopher Hoy train before the start of the 2012 UCI World track Championships in Melbourne, Australia. Scott Barbour is an award-winning sports photographer based in Sydney. He shoots for multiple agencies, including Getty Images and Allsport. See more of his work at ScottBarbourPhoto.com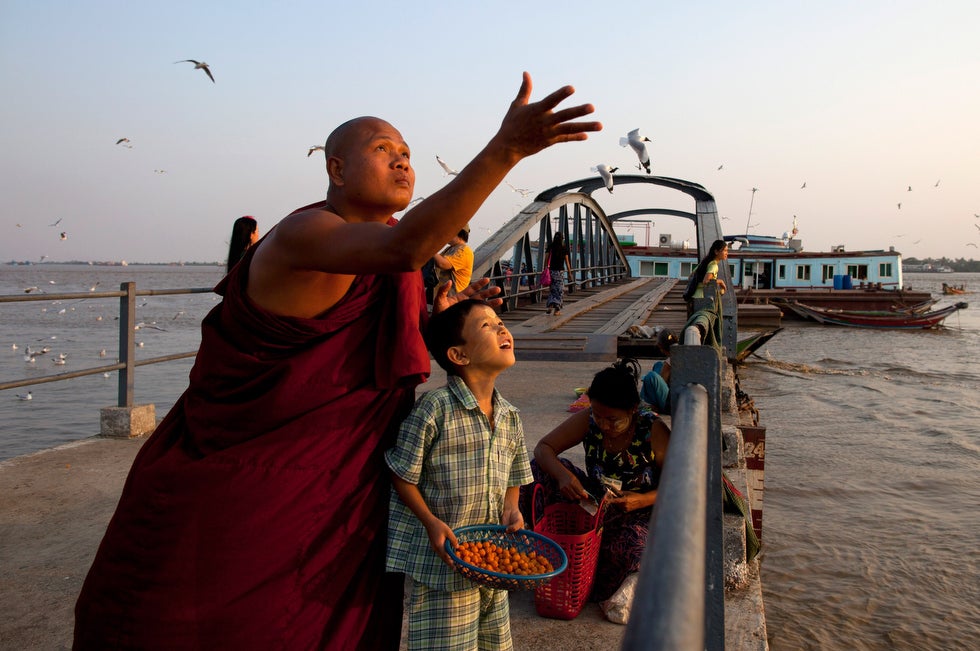 Burma Readies Itself for Parliamentary Elections
A monk and his son feed seagulls in Yangon, Myanmar the day before a historic parliamentary election. The election is seen as an important vote of confidence for the country as it continues on the road to political and diplomatic reform. Paula Bronstein is a Getty Images staff photographer and a Pulitzer Prize finalist. You can see her incredible portfolio of work on Getty Images.
People, living and working on abandoned ships, are seen resting onboard a ship on a river in Yangon
A large number of Myanmar's citizens live on abandoned ships docked on a river outside Yangon. Damir Sagolj is an accomplished Reuters photographer. He recently won first prize in the World Press Photo Daily Life Singles category. He has a very active blog over on the Reuters site, that is definitely worth checking out. **Warning: the following image contains graphic content. **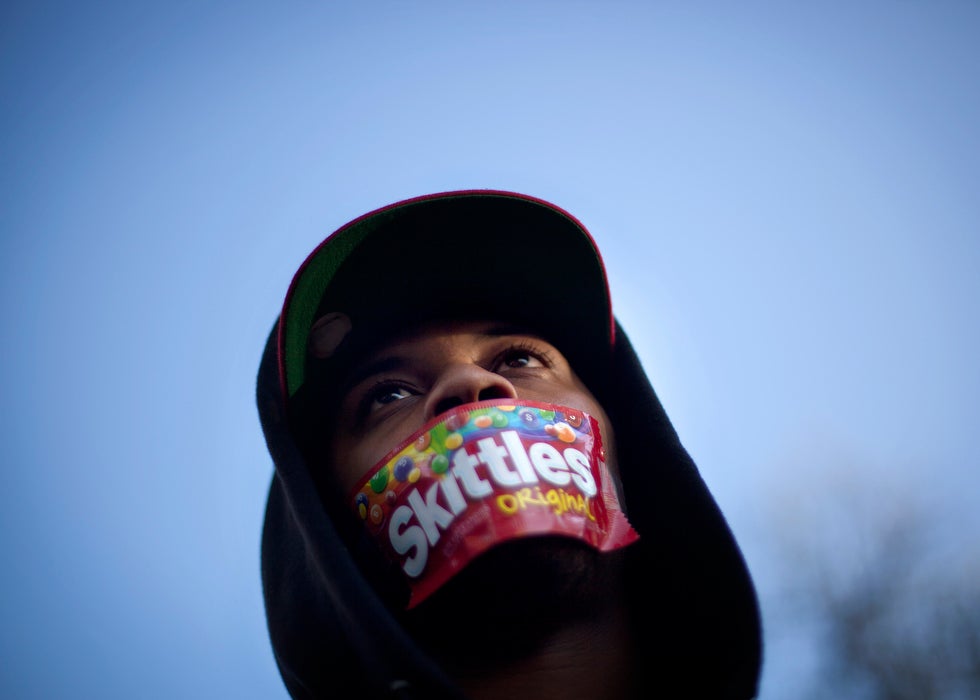 Jajuan Kelley
Jajuan Kelley, of Atlanta, wears a Skittles wrapper over his mouth during a rally in memory of Trayvon Martin, the unarmed 17-year-old who was killed by a Florida neighborhood watch captain while returning from a convenience store with a bag of Skittles. David Goldman is a staff photographer for the Associated Press based in Atlanta. You can see more of his work on his personal site.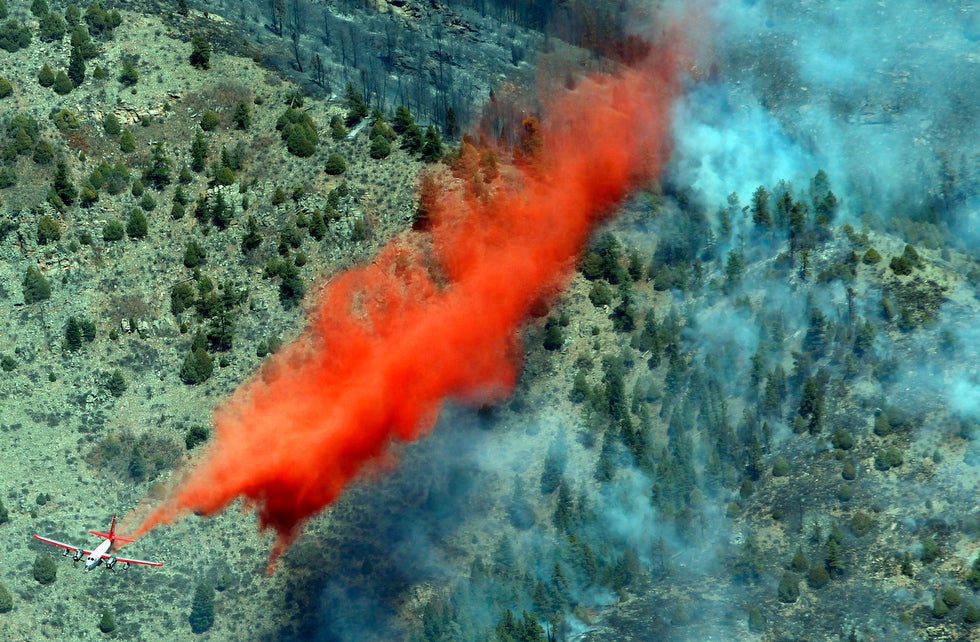 Slurry bomber
Firefighters douse a smoldering ridge southwest of Denver with slurry. The blaze has already destroyed 16 homes in the area and continues to spread. David Zalubowski is a former Associated Press staffer who now operates his own commercial studio in Colorado.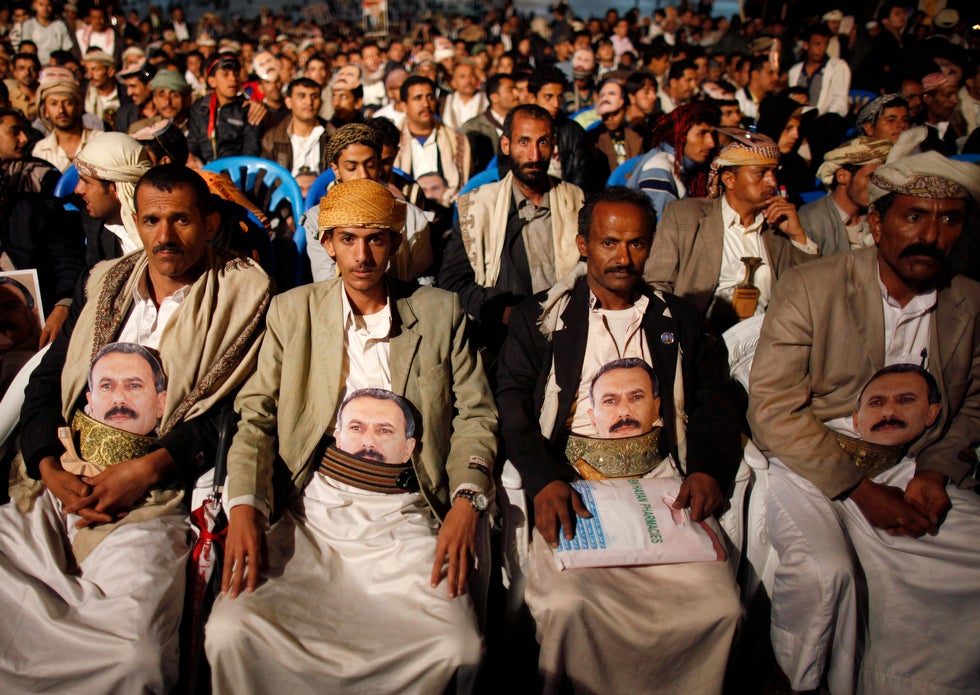 Supporters of Yemen's former president Ali Abdullah Saleh sit with posters of Saleh attached to their belts attend a rally marking Saleh's 70th birthday anniversary in Sanaa
Supporters of Yemen's former president Ali Abdullah Saleh sit with posters of Saleh attached to their belts at a rally marking Saleh's 70th birthday in Sanaa. Saleh stepped down in February after a year of massive protests against his 33-year rule. Khaled Abdullah is a Reuters staff photographer based in Yemen.
Be sure to check out our archive of past Photojournalism of the Week galleries, where you will find more great work.