Photographing Life With Disabilities (Emphasis on the Living)
French photographer Denis Darzacq is known for work that questions his subjects' relationship with their environment, often exploring the shapes … Continued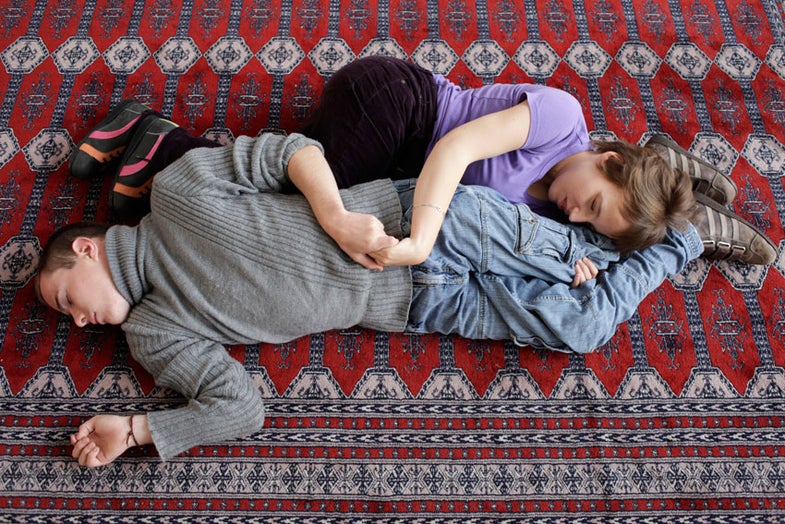 French photographer Denis Darzacq is known for work that questions his subjects' relationship with their environment, often exploring the shapes the human body can take within a space. His subjects are often juxtaposed in colorful, exuberant and tense interactions with surroundings both familiar and strange.
His past photographic series includes "Hyper," in which he studied the constant potential energy of the human body in a frozen state of forward momentum. But for his most recent series, "Act," he chose subjects from around the world who were born with challenging physical disabilities—such as cerebral palsy or Down's Sydrome—and collaborated with them on a series of dynamic new portraits.
The resulting images are sometimes uplifting and performative, sometimes staged in dreamlike play with the environment, and at times centered on interpersonal relationships. Shared across the entire body of work is a visual sensitivity that frees his subjects from their everyday struggles as "handicapped," and instead portrays them in a spirited, intimate interaction with their surroundings.
"ACT: Meditations on the Disabled Body" is now on view at the Laurence Miller Gallery in New York City through June 15.