A Photographic Survey of Nuclear Power Plants in Japan, Now on the iPad
In 1994, Taishi Hirokawa published his book "Still Crazy," a photographic survey of Japan's nuclear power plants. Each power plant … Continued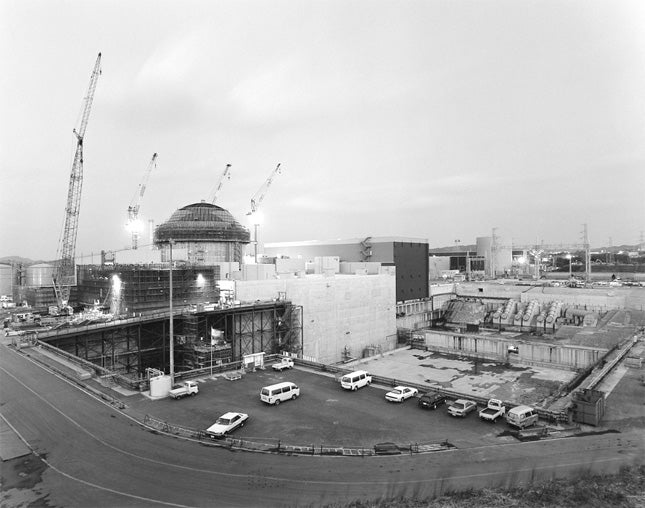 In 1994, Taishi Hirokawa published his book "Still Crazy," a photographic survey of Japan's nuclear power plants. Each power plant is represented by a crisp, landscape-style photograph which shows it in context. For obvious reasons, the work has become extremely relevant; this summer, Hirokawa showed prints from "Still Crazy" in Tokyo. While the book is beautiful, it isn't available America outside of book dealers and the occasional eBay listing. Now, though, it's been given an iOS release, making it available for $8 for an iPad/iPhone version. (The iTunes link is here.)
The app itself is pretty simple: scroll through, see a table of contents, plus a map showing where the nuclear power plants are located. It's a fairly minimal presentation—essentially a PDF viewer for the original layout of the book—but the photos are of high quality.
If Hirokawa thought back in 1994 that the number of nuclear plants in Japan was "Still Crazy," I can only imagine what he's thinking now.
Dan Abbe is a writer and photographer working in Tokyo. He writes a blog about Japanese photography, Street Level Japan. On Twitter he's @d_abbe.