Rachel Barrett's Unstill Life
Life changes, and with it, so will your art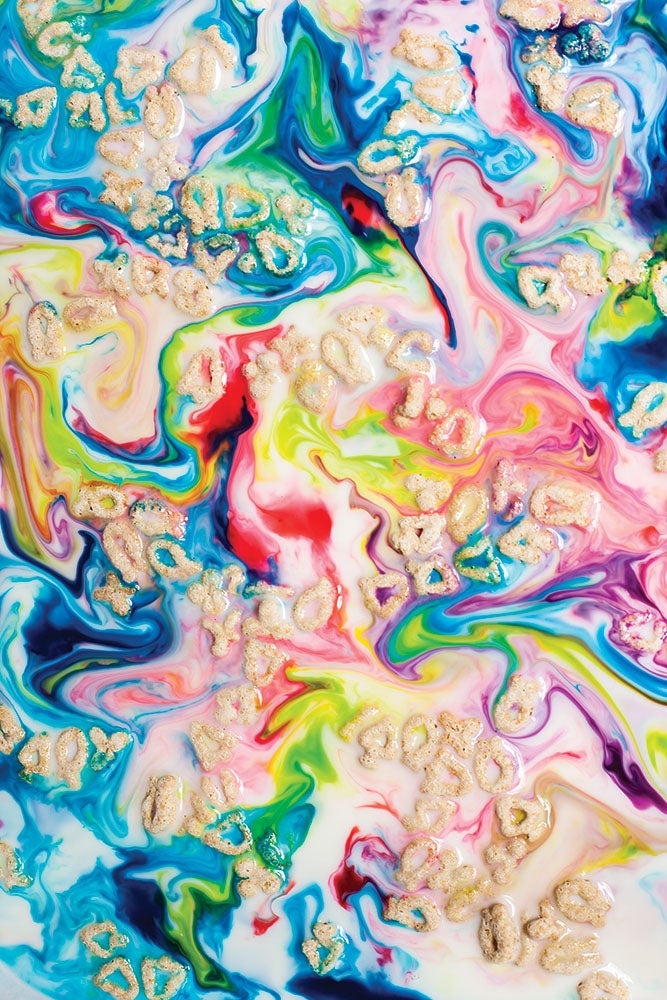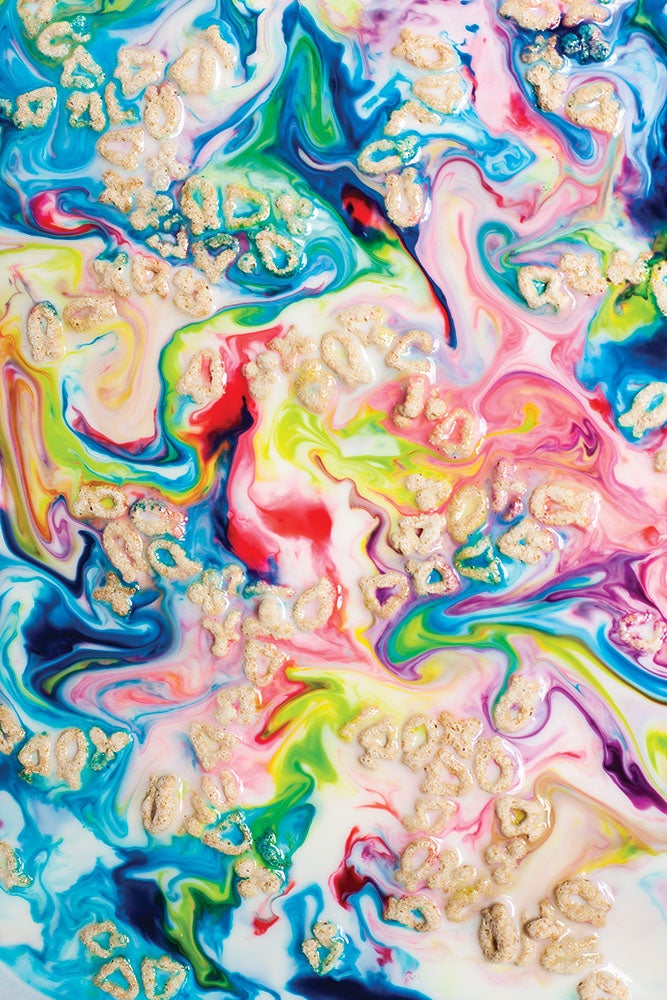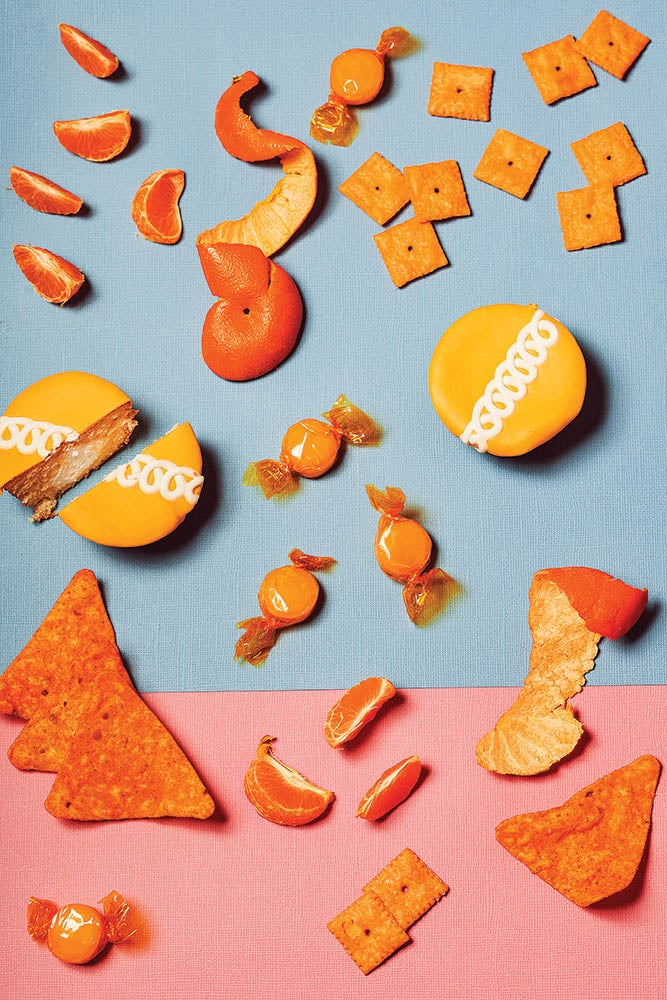 Life changes, and with it, so will your art. "It's called an art practice because you have to practice it," says Rachel Barrett, 33. Earlier in her career, she criss-crossed the U.S., documenting cooperative, back-to-the-land communities in Bolinas, California, and upstate New York, as well as roadside markets and oddities at points in between. After the birth of her child in March 2014, she traded many of her travel-heavy projects for new ideas she could explore locally. Working in her home studio in Brooklyn, New York, she's creating a series of still lifes called Specimens.
"This work is still very new, so a lot of it feels more like an exercise," Barrett says. She sets weekly milestones for herself, such as completing one or more photo-graphs or generating new ideas. One of the first images she made in the series "has a lot of purpose and significance," she says. It's my daughter's umbilical cord shaped into a heart, a crystal from a dream catcher my best friend made for me upon my wedding, and the wishbone from the chicken my husband and I had for dinner the night I went into labor. But I've shifted, simplifying many elements so others take on more significance."
It's a shift that parallels the one she's experienced in her entire approach to her work, balancing her personal projects with freelance editorial and commercial photography as well as teaching. And it's a shift that's often easier said than done. "In school, things feel finished when they may not be, and in many ways you work in a bubble," she says. "Trying to make your life as a photographer is a juggling act. You can only learn to time manage and prioritize by actually doing it."
Indeed, Barrett has found that making photo-graphs isn't just a part of life but integral to it. After graduating from New York University with a BFA in photography, she made her way into working in independent film; her own photography fell by the wayside, but the hiatus was brief. "When I picked up my camera and started shooting again, I knew I needed to rededicate myself to photography," she says. "But I needed the structure and discipline of school to help me." So she enrolled in the School of Visual Arts, receiving an MFA in photography, video and related media in 2008.
Structure and self-discipline have served her well in her career, but her interest in other people, and the interplay between individual and place, are equally essential to her work. Her earlier projects explored the dynamics of communal living and connection to the land. "Bolinas is a place where time stands still," Barrett says of her 2009–10 series documenting life on a cooperative in Northern California. "And photographs are a place where time stands still. So my intention was to create an expression of experience." This idea of the individual interdependent with community, she says, helps to propel the creative process. "Even if your process is incredibly solitary, you need peers who are equally engaged to help you move your work forward," she says.
Even Specimens has its origins in relationship, though of a different kind. "In most of these images I'm using objects that don't belong to me. That led me to thinking about my relationship to objects, with myself as a collector and organizer," Barrett says. "Making the early images led me to where I am [with the project] today, with much more purpose and intention. I'm still figuring it out."
Allowing an idea to change is all part of the process, an important lesson Barrett took away from her graduate studies: "Don't dismiss an idea before you try it out, because although it may not ultimately work, it may well lead you on to something great," she says.
As a student, Barrett says, it was easy to think of work and art as separate from the real world, but in fact, she's found, they are an essential part of life. And when they operate in tandem, it can lead to new projects or opportunities, like making books or, importantly, getting hired. Her series chronicling the end of the independent New York City newsstand as they were replaced with uniform kiosks throughout the city from 2006 to 2012 is in postproduction and being shopped around to publishers. And her thoughtfully intimate, nature- and light-filled aesthetic has drawn numerous commercial and editorial clients.
"In 2009 I was out in Bolinas working on that project, and took a day trip up to Point Reyes. We were shopping at the Cowgirl Creamery and this amazing woman—Shorty, of Shorty's Produce, next to the Creamery—saw my camera and started talking to me," Barrett says. "It didn't take long before she picked up the current issue of Culture magazine and said I should contact the editor, Kate, who used to be at Cowgirl, and gave me her email address. When I came back home the following week I sent an email saying that I'd love to work for them. It was a few months before I heard back. The photo editor told me they had been holding on to my email for when they had shoots in New York, and they hired me repeatedly for really fun stories."
The moral of the story, she says, is that while a distinct personal style rarely gives a photographer total control over a project, it's next to impossible to get in the door without one. "Sometimes a client really wants me to make work like I normally would," Barrett says, pointing to her portrait of Meghan Shea for the October 2013 issue of Popular Mechanics magazine as an example. "Other times I'm there to help actualize an existing vision."
Whether making still lifes at home with her baby nearby or shooting an editorial portrait, Barrett sees whatever she creates as a piece of a whole creative existence. "I'm doing what was so exciting to me about photography when I first began making pictures 20 years ago," she says: "looking at familiar things in a new and unfamiliar way, how these things look when photographed, and, always, the magic of the light."