Linda Troeller finds inspiration in the ashes of the fire that nearly killed her
"I've never wanted my camera so much as I have in the last few years. It was like a reflex."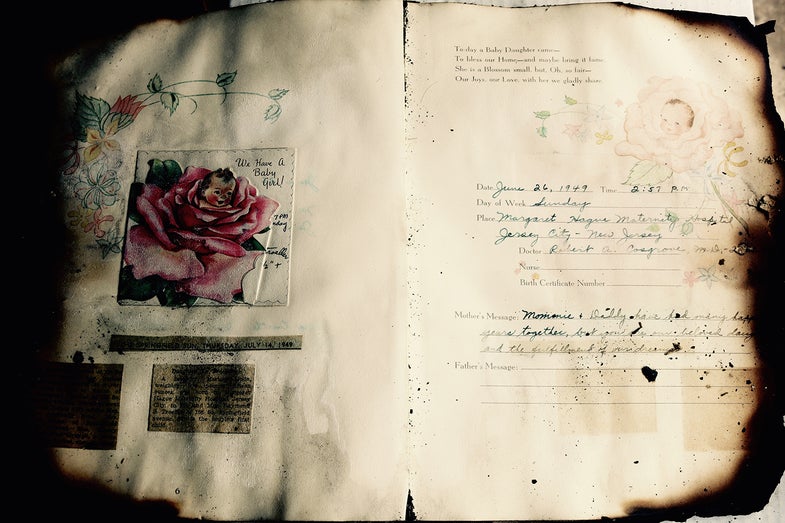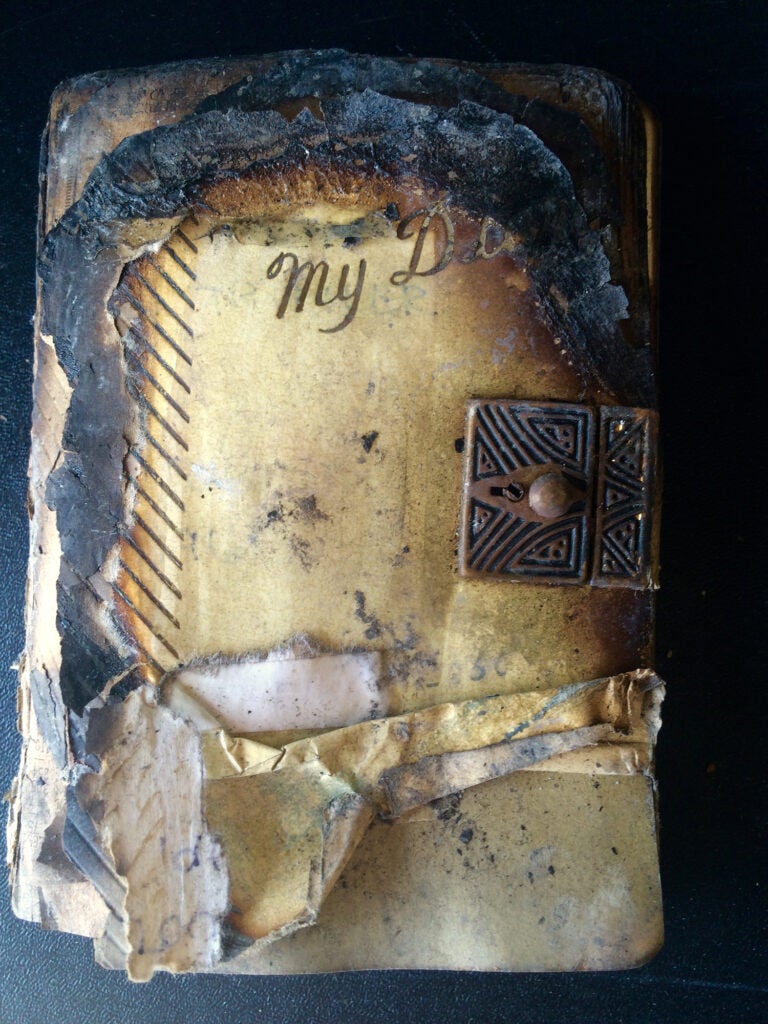 It has been a tough few years for New York City artist and photographer Linda Troeller. A resident of the legendary Chelsea Hotel since 1994, its most recent sale and deteriorating condition forced her and many other long-term tenants to vacate in January 2014, a transition that also delayed a formal New York City release and reception of Troeller's 2015 book Living Inside The Chelsea Hotel. In search of sanctuary, she retreated to her childhood home in New Jersey. But shortly after settling in, she awoke one night to burning embers falling all around her, and flames rising from the floorboards. Troeller lost nearly everything in that fire, including boxes and binders full of prints and personal ephemera that had been carefully packed and prepared for the archives of Syracuse University, where she earned her MFA in 1975.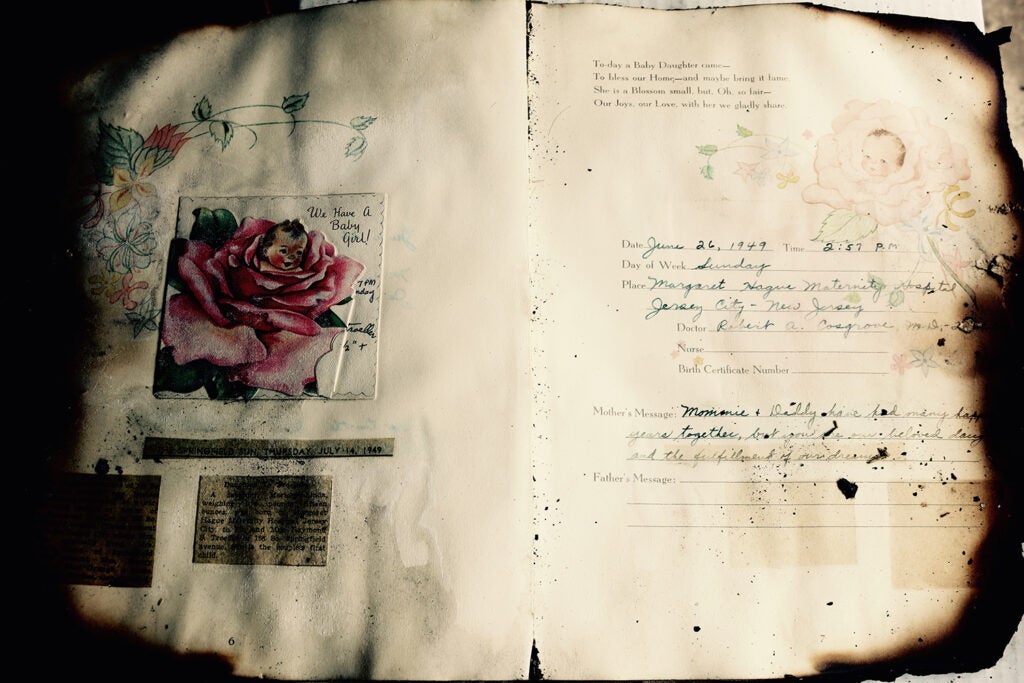 In just over two years, Troeller had lost the her room at the Chelsea Hotel, her childhood home, and her archives. But now, nearing the end of a seemingly relentless chain of tragic events, she is days away from the Jan. 7 opening of The Big Apple: A Place for Tycoons and Raccoons, a group show at the Laurence Miller Gallery which includes images from Living at the Chelsea Hotel, as well as the book's first formal New York City reception and signing, and has embarked on a new project titled Up in Flames inspired by the fire that nearly killed her.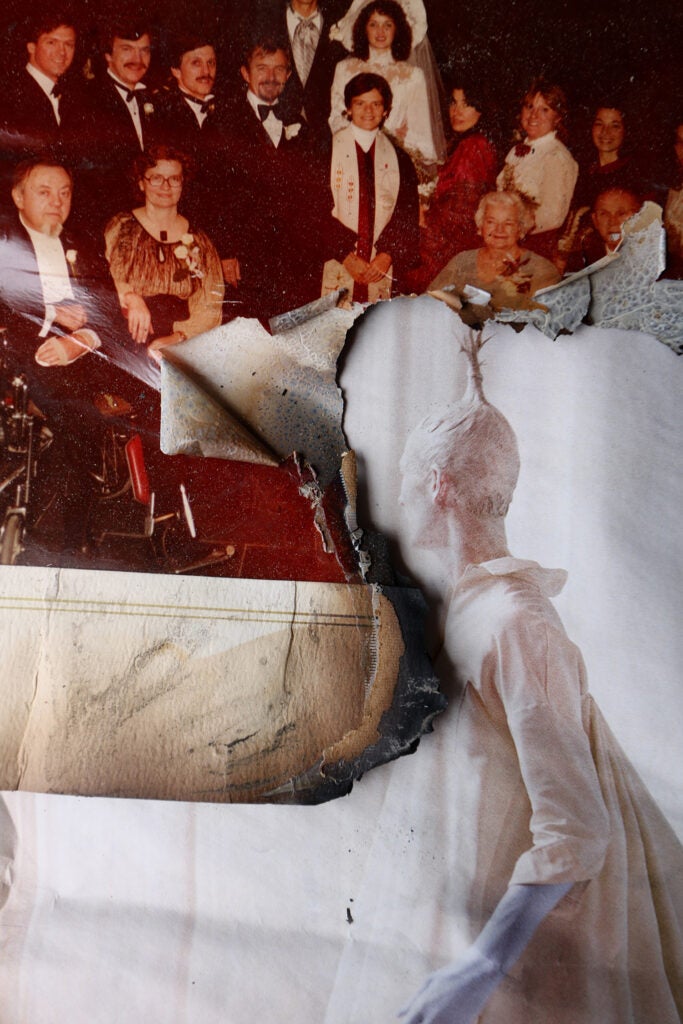 "I could've been dead, but I'm here. I'm alive," she says defiantly, recalling how the flames burned her hands as she tried to escape. "I've never wanted my camera so much as I have in the last few years. It was like a reflex. I valued it again in a way I hadn't before."
Working her way through the rubble, Troeller found images fused together by the flames, memories overlapping and melting into a collage of her own history. Among the ashes of her burned notebooks and diaries, she saw an opportunity. In photographing charred artifacts and combining ephemera from her archives with the surviving, yet scorched prints, Troeller could literally put her life back together.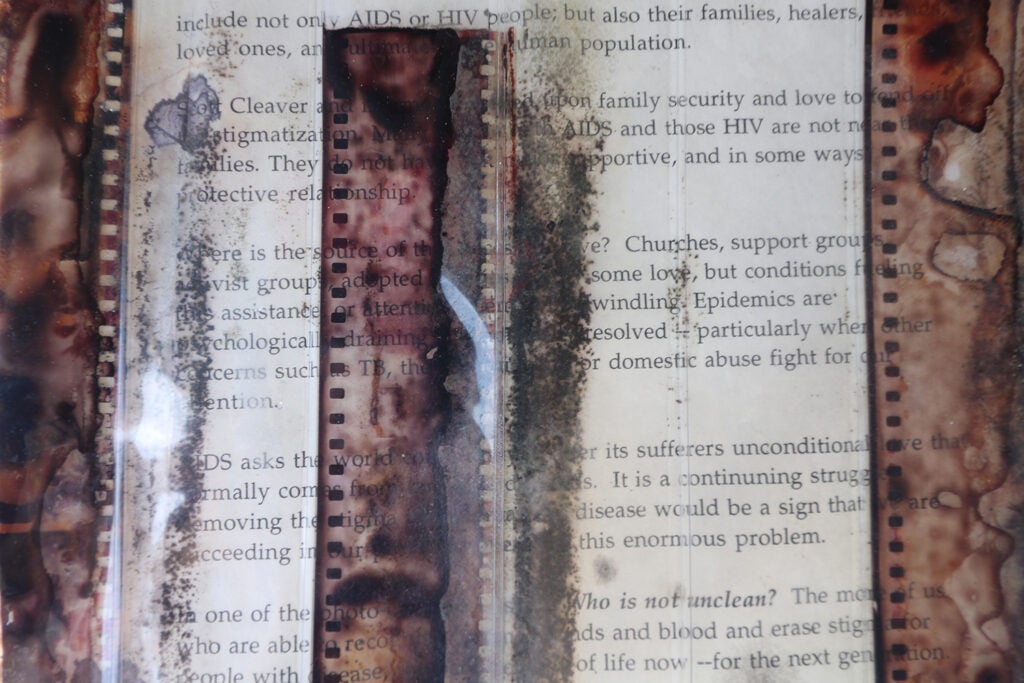 "I definitely went through periods of isolation, and even some episodes of PTSD after the fire, and feeling like I wasn't sure what to do or where to turn," she says. "But this project was like a shot of adrenalin. I had to embrace uncertainty and just move forward."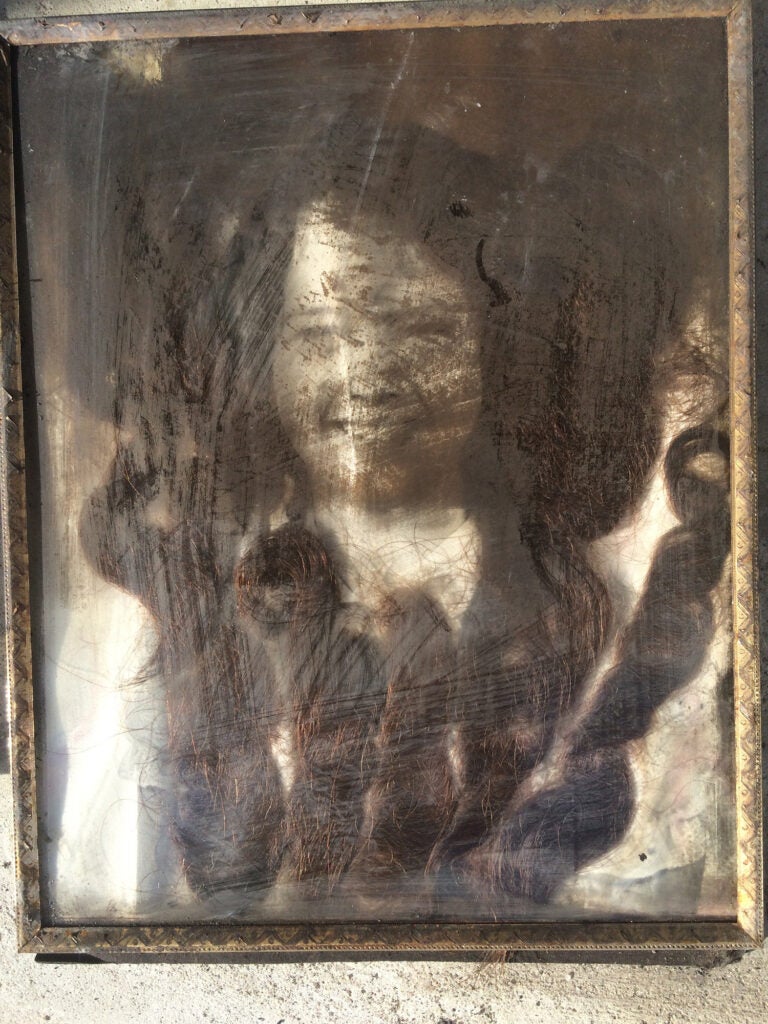 Troeller's new work mirrors the carefully constructed collages of her 1998 project TB-AIDS Diary, but the fire images are messier, more personal, and more haphazard. Having no control over how the fire would fuse things together, she had to make aesthetic decisions about once familiar objects in completely different forms, forcing her to confront, consider, and ultimately reveal pieces of her past. "I had to take some risks with this," she says. "I'm showing my age, I'm showing my vulnerabilities."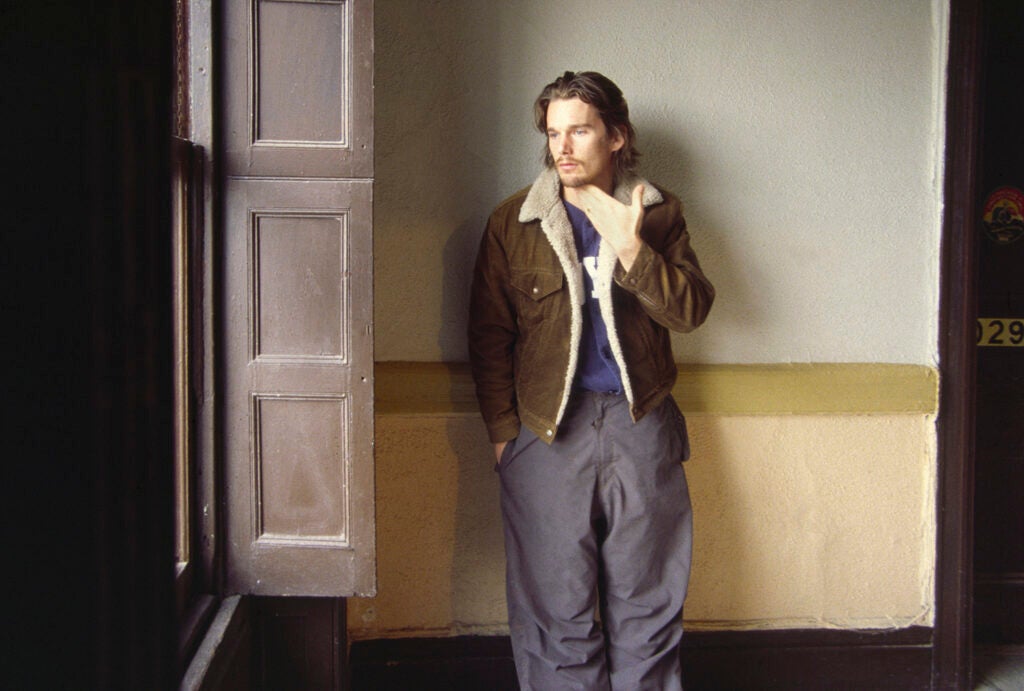 While the legendary Hotel Chelsea did not meet the same fate as Troeller's family home, it is also a shell of it's former self, as the bohemian haven undergoes renovations that will reportedly transform it into a luxury establishment. But Troeller mined decades worth of memories here too, in an effort to show that the legacy of the Chelsea Hotel goes beyond the stories we already know. Though stylistically distinct from the fire project, her photos of transient occupants and long-term tenants tells a similar story of fortitude in the face of adversity, and share a sense of optimism despite the difficult circumstances that inspired them. This, she says, was a conscious decision. In creating art from tragedy and disappointment, Troeller has emerged from the chaos of the past two years to reclaim her own history, and expand upon the cultural significance of the Chelsea Hotel.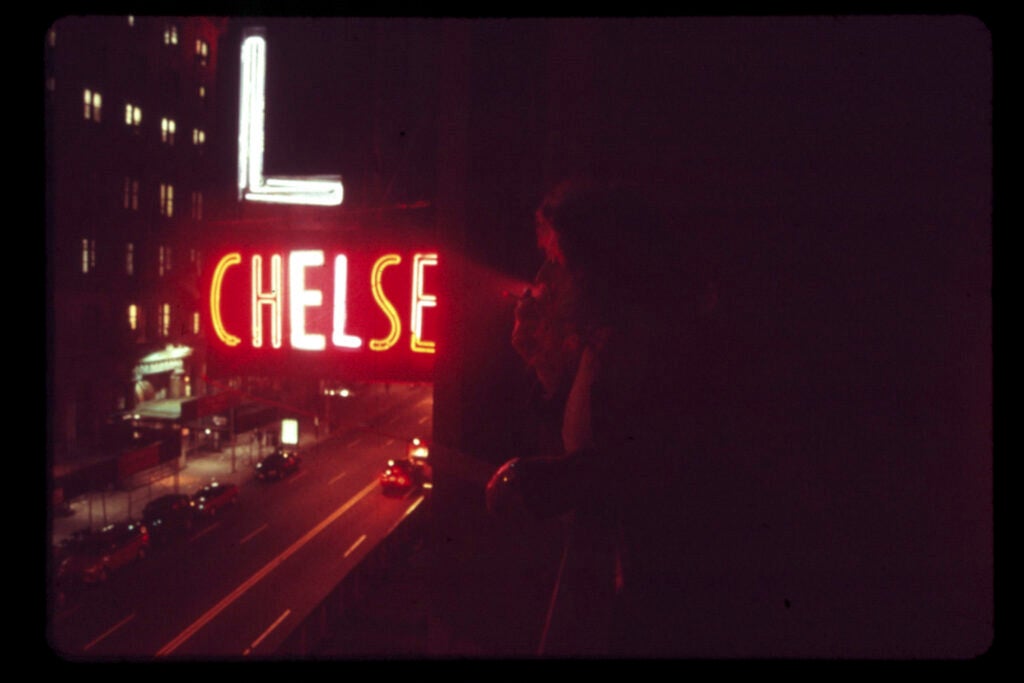 "It would've been so easy for these to be angry projects," she says, "but I made a choice to find a balance, to remain positive, and not be a victim."