Photographer Justyna Mielnikiewicz Awarded 2016 W. Eugene Smith Grant
A photographer with a long-term project focused on the Russian border takes the top prize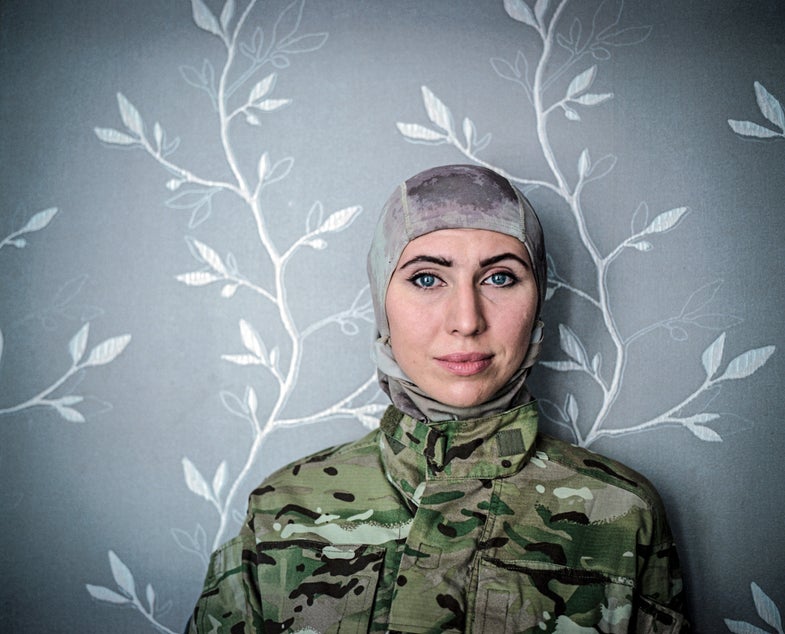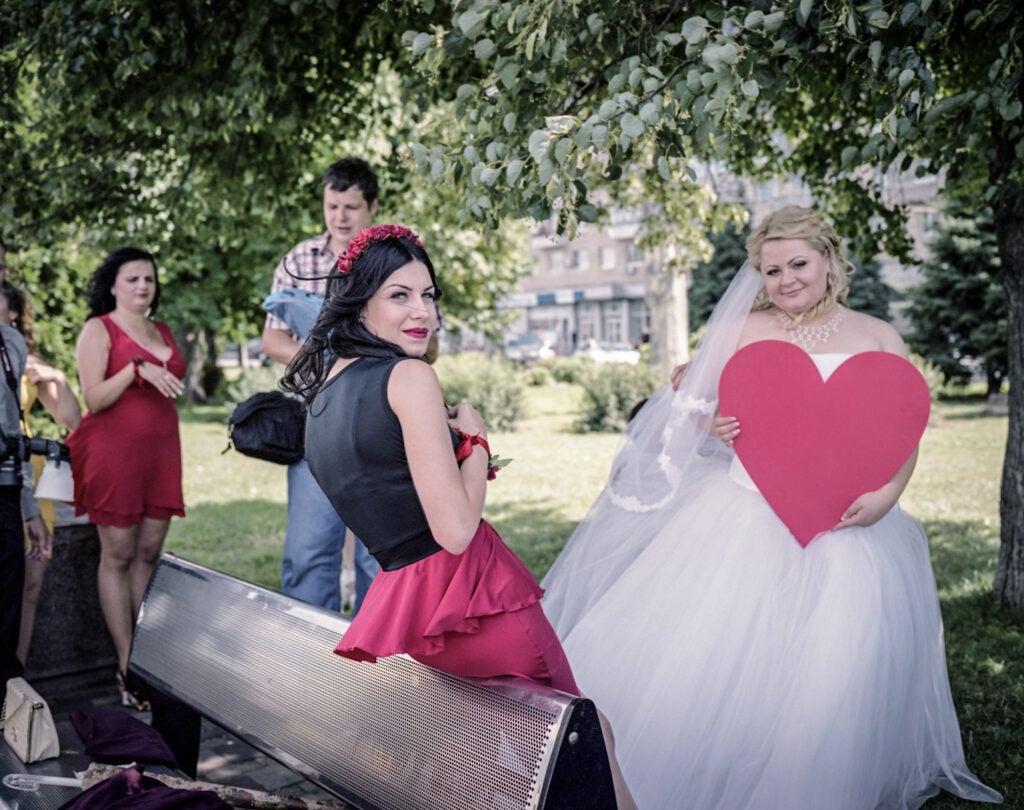 July 2015, Dniepropetrovsk
Wedding of Alexey and Elena . They came from near by small town to take wedding pictures by Dnieper River and Dnipropetrovsk.
Justyna Mielnikiewicz began her documentary project, A Diverging Frontier: Russia and its Neighbors way back in 2001. Here in 2016, she has received a prestigious $30,000 grant from the W. Eugene Smith Memorial Fund.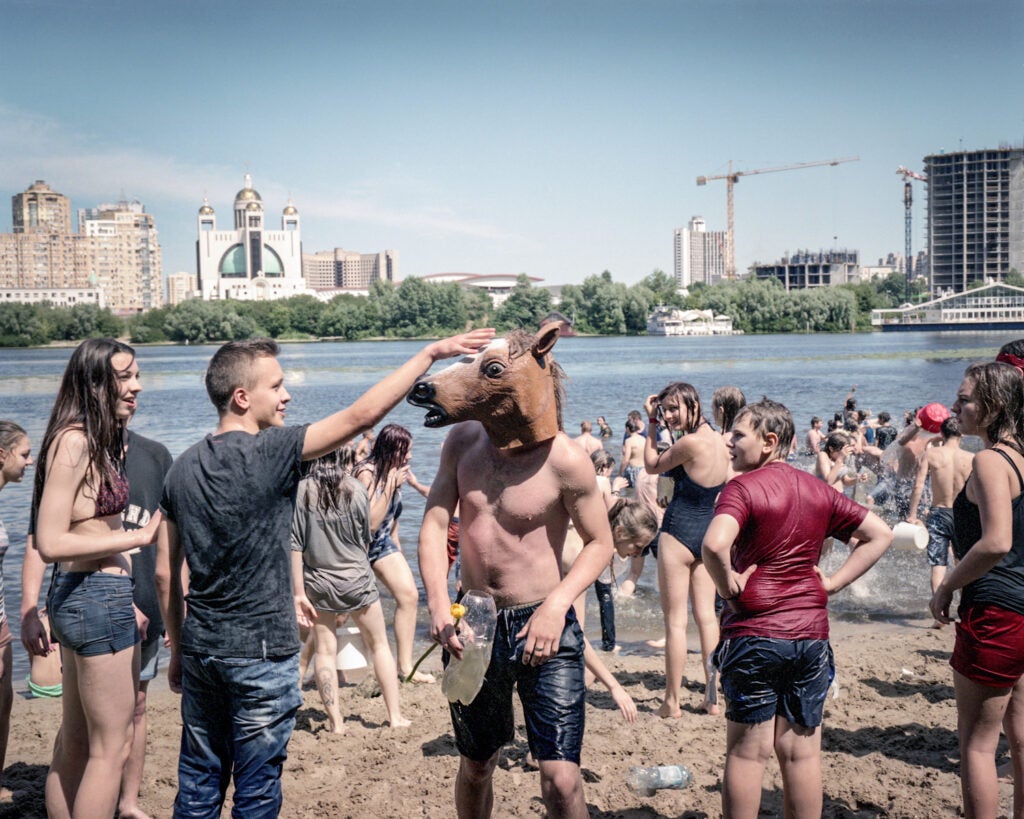 July 2015, Kiev
Youth plays at the city beach on Dnieper River pouring water on each other. Hydropark, is a landscape-recreational park on the Dnieper River. Kiev metro station with the same name opened in 1965 connected Hidropark Island to the city and transformed the island to a summer resort for Kievans .
The project documents life in the regions surrounding the Russian border, including countries like Georgia and Ukraine, and hopes to "present a comprehensive visual guide to the region 25 years after the collapse of the Soviet Union." The grant comes right before the 25th anniversary of the fall.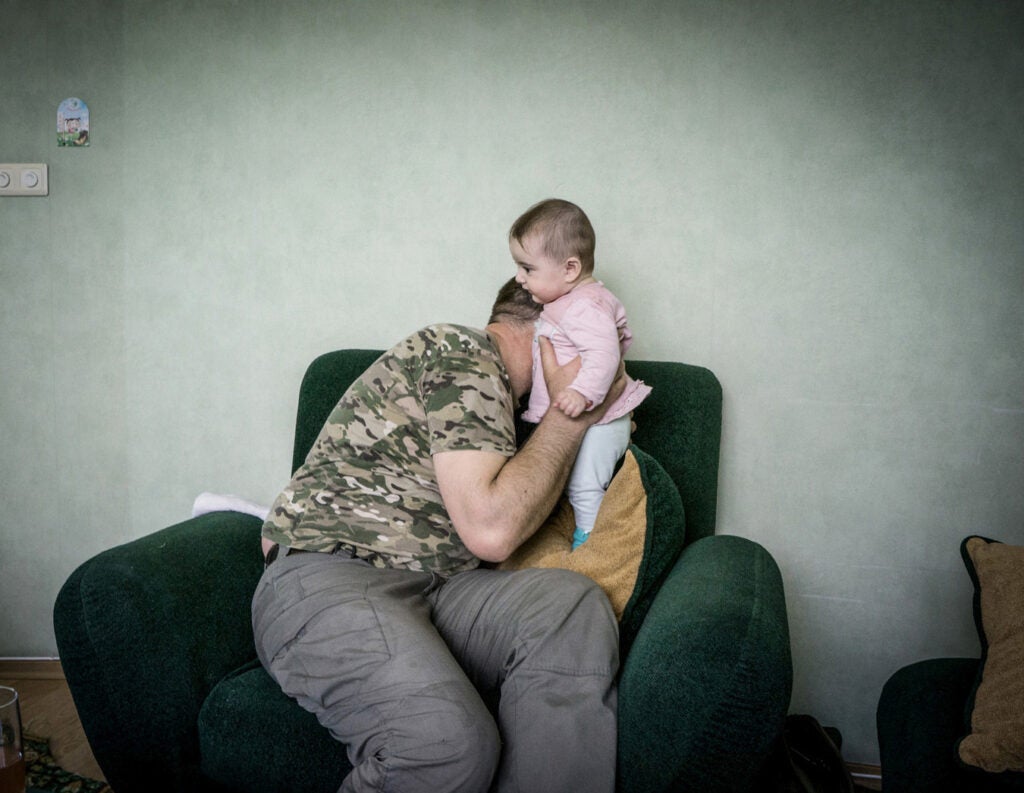 David Ebralidze with his daughter.
Julia Tarasova moved to Ukraine 15 years ago from Murmansk, Russia. She supported both the Orange and Maidan Revolutions and became David's partner in 2013. David volunteered to fight separatists in 2014 and was granted Ukrainian citizenship as a result. David and Julia are two protagonists from my project that I have been following for two years.
Mielnikiewicz has deep roots in Georgia, so the project has close personal ties in addition to the wider political and social implications.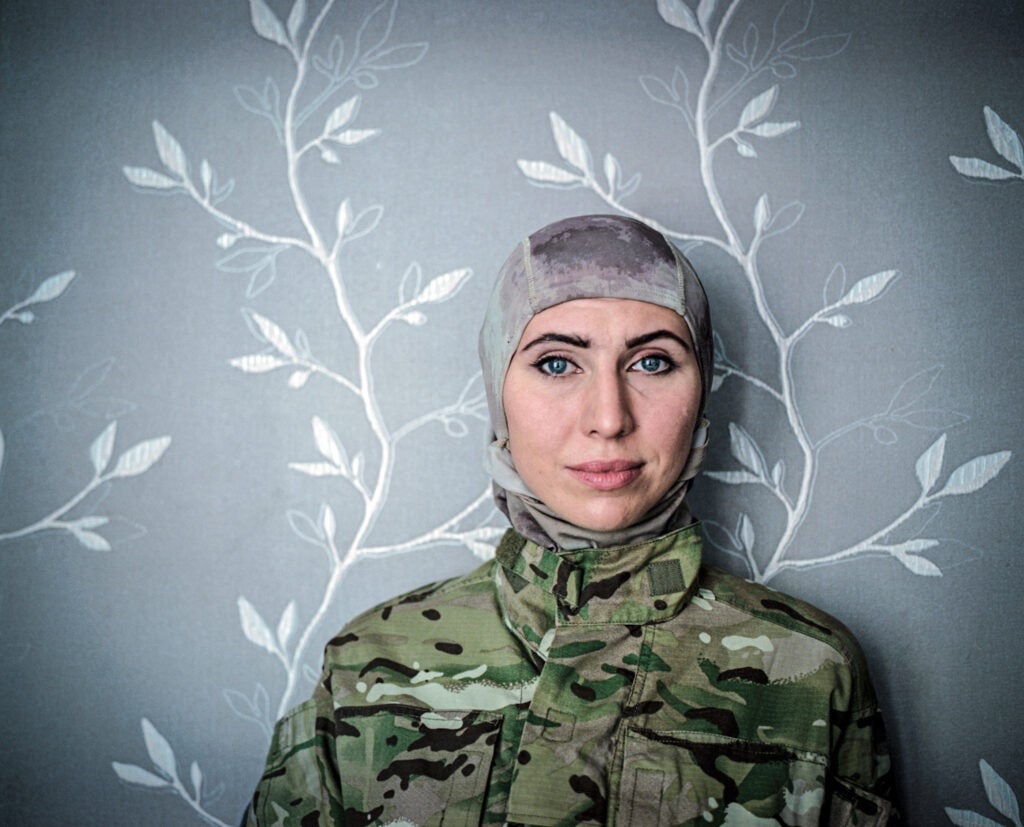 July 2015, Odessa
Amina left war-torn Chechnia (II Chechen war )and moved to Odessa where she studied and become a doctor. She was on Maidan from December 2014 working as a medical volunteer. In that time her husband Adam Osmayev was in prison accused of the attempt to kill Russian President V. Putin. After Euromaidan revolution he was pardoned and together with Amina joined " international peacekeeping battalion" of volunteers to support Ukraine in fighting against the pro-Russian insurgency.
The Smith Fund Fellowship also provided a $5,000 fellowship to photographer Oscar B. Castillo for his project, Our War, Our Pain. The Debacle Of a Dream. Castillo's project is centered around the turmoil in Venezuela, including the localized violence, as well as broader issues like inflation and political corruption.
According to the press material, there were hundreds of applicants from more than 40 countries for this year's grant.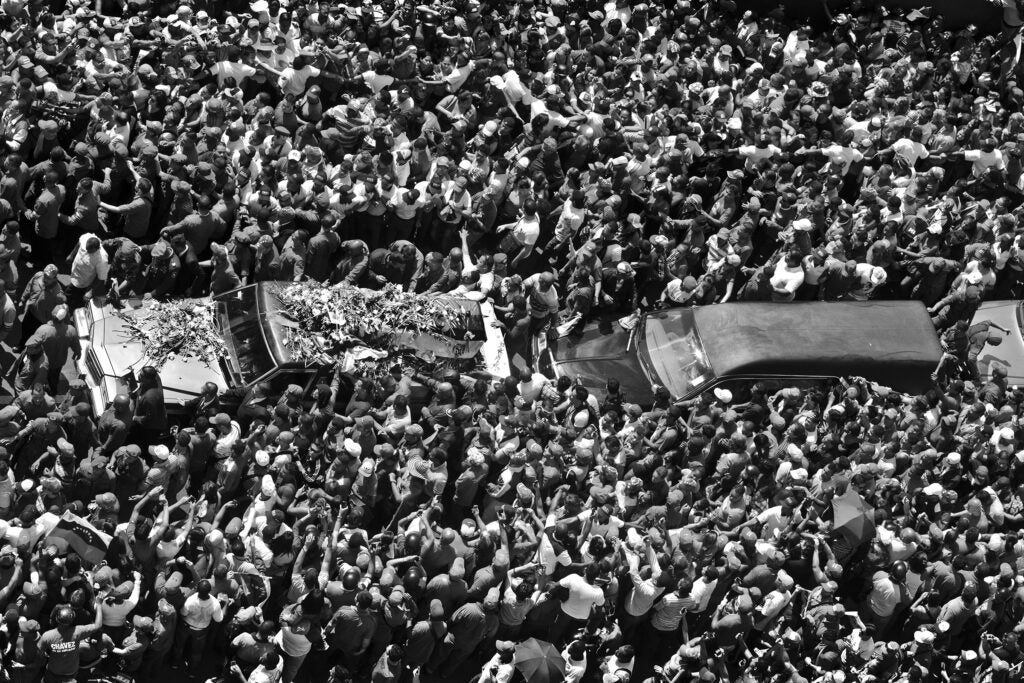 Caracas, Venezuela. March 5th.
Thousands of supporters of Venezuelan President Hugo Chavez follow the funeral cortege around Caracas to say the last good bye to their leader. After almost 15 years on power, Hugo Chavez died in Caracas in circumstances kept by government in the most strict hermeticism.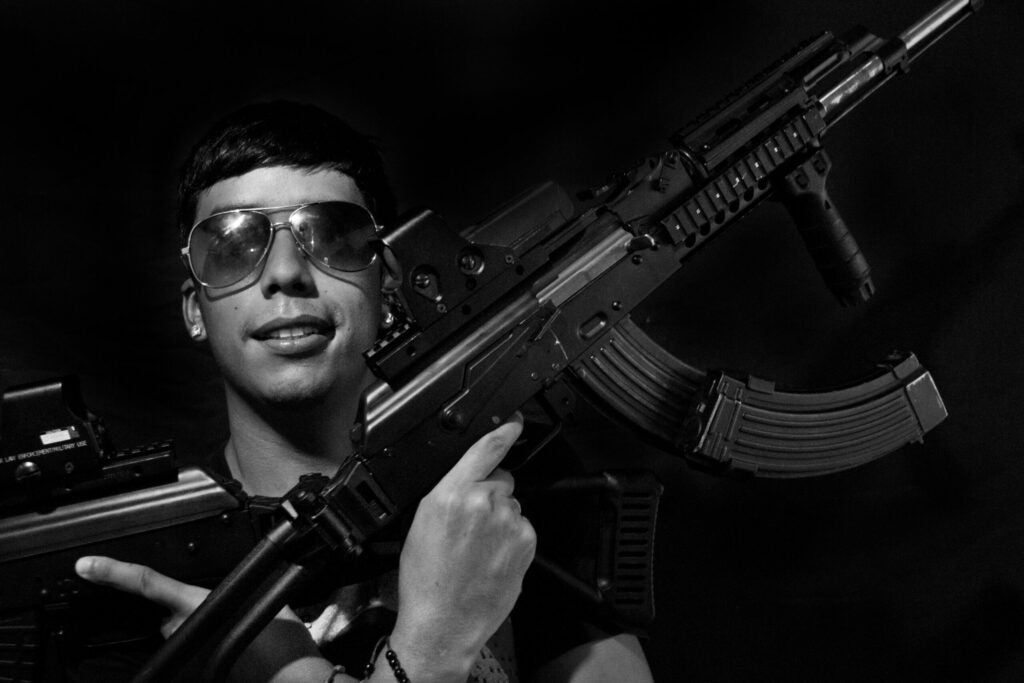 Caracas, Venezuela
A gang member posses for a picture at their hide out. Age of entry in crime life is constantly going down making the gang members less afraid of the consequences of their acts and growing up with the most extreme experiences at young ages. This young man together with his brother (who was not related to any criminal activities) was killed by police shortly after this picture was taken.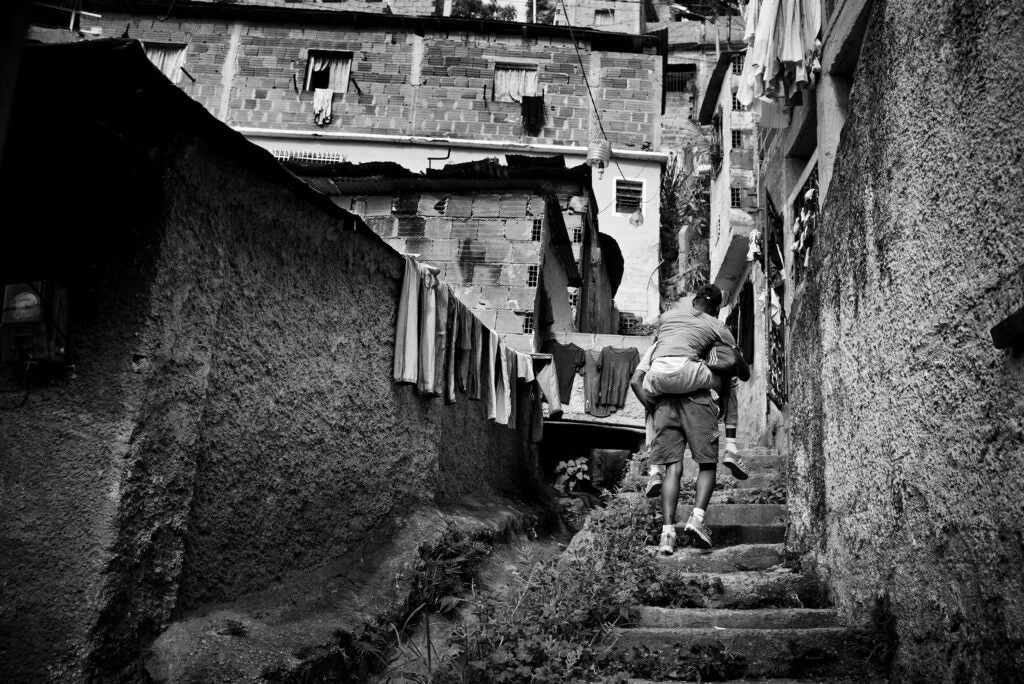 Caracas, Venezuela
Juan Carlos Palacios, 24 years old, lost the mobility of his lower limbs due to a stray bullet that cut his spinal chord. Here is carried to his house by a young boy of the neighborhood that family pay for this help each time he needs to go out of the shanty town he lives in.