Photo of the Day: Your Head is on Fire
Protesters burn an effigy of Philippine President Benigno Aquino III during a rally to coincide with his fourth State-of-the-Nation Address. … Continued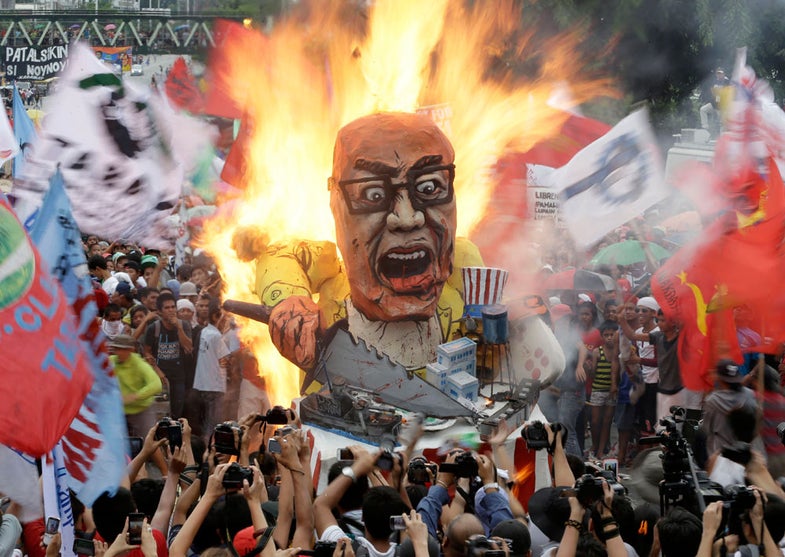 Protesters burn an effigy of Philippine President Benigno Aquino III during a rally to coincide with his fourth State-of-the-Nation Address. President Aquino III is expected to speak on the gains of his administration, particularly the robust economy, but protesters see otherwise, taking issue with the President's increasing of prices on basic goods and services, like water, oil and electricity.
Bullit Marquez is the Associated Press' chief photographer for the Philippines, covering both breaking and general news. Check out the stories behind some of his most moving work here.
Our Photo of the Day pick highlights a moment of exceptionally strong photojournalism, culled from the daily output of wire photographers from around the world. We post a new photo every weekday—browse our past picks here.