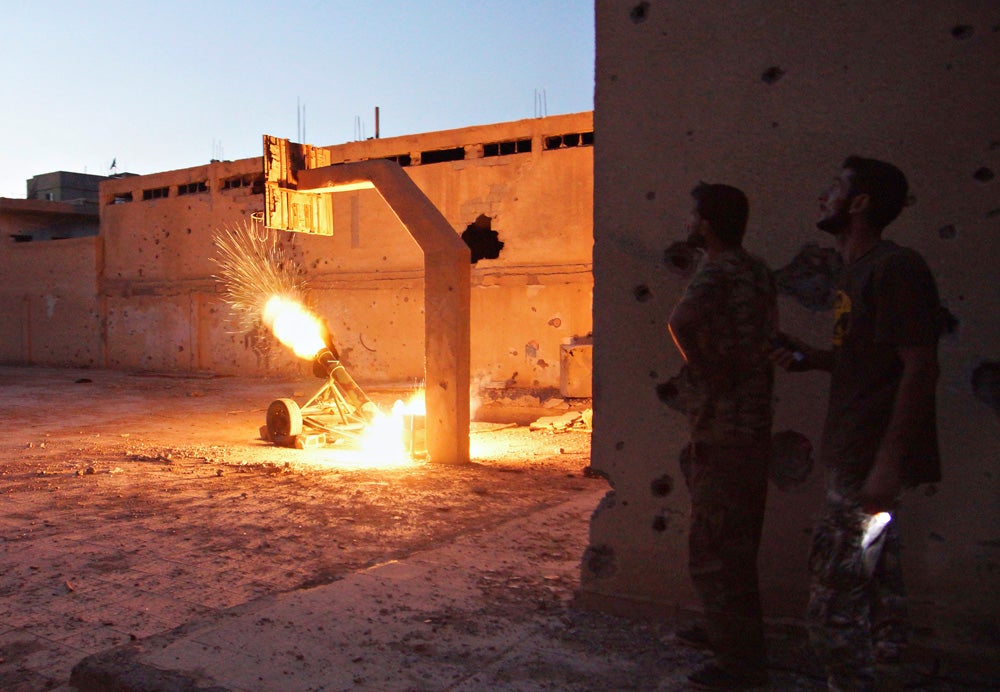 Free Syrian Army fighters react during the launching of a rocket towards forces loyal to Syria's President Bashar al-Assad in Deir al-Zor.
Khalil Ashawi is a freelance photographer, covering the civil war in Syria from the rebels' perspective. His images continue to offer an incredibly intimate view of the daily lives of rebel forces, struggling to oust President Bashar al-Assad. See more of Khalil's work on our site here, here and here.
Our Photo of the Day pick highlights a moment of exceptionally strong photojournalism, culled from the daily output of wire photographers from around the world. We post a new photo every weekday—browse our past picks here.