Photo of the Day: Waves in the Qiantang River
Visitors run away as waves from a tidal bore surge past a barrier on the banks of Qiantang River, in … Continued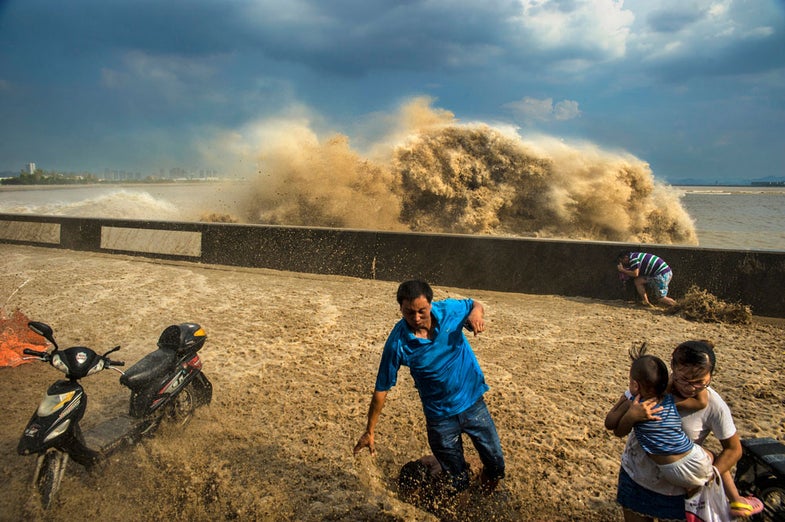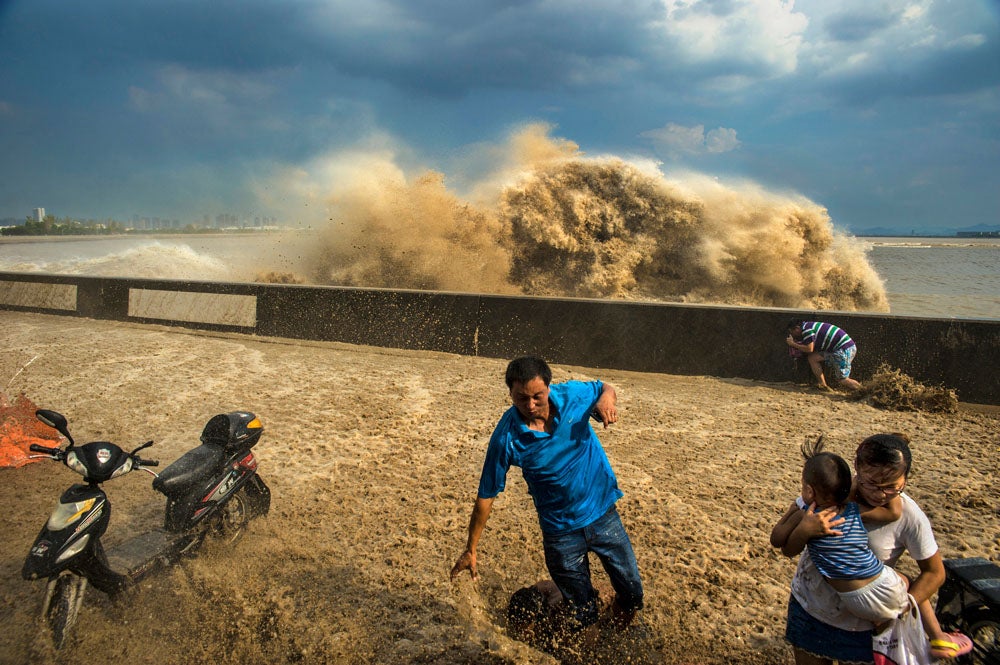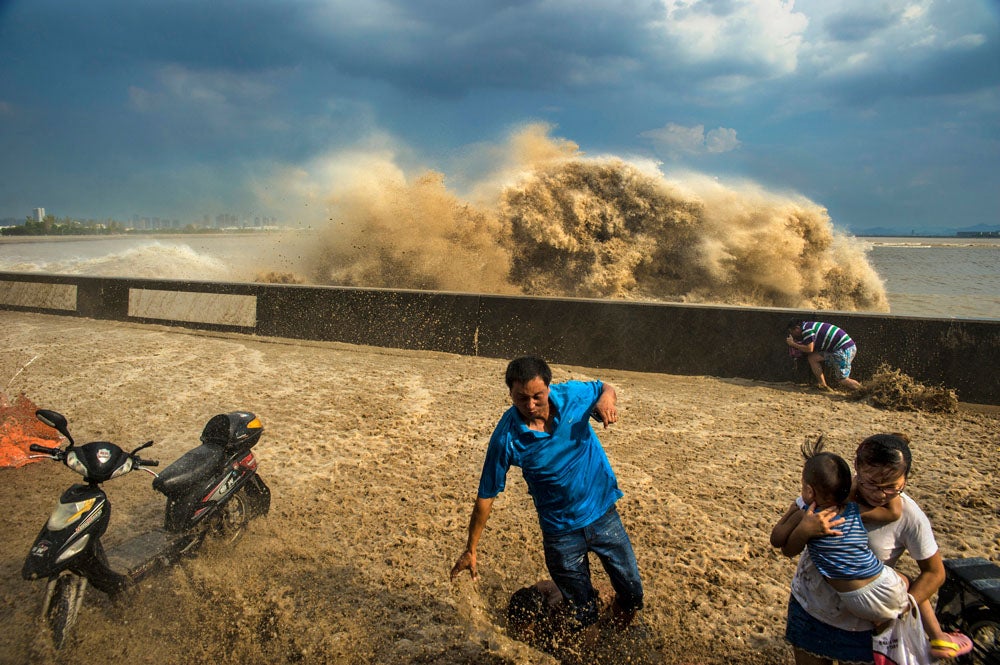 Visitors run away as waves from a tidal bore surge past a barrier on the banks of Qiantang River, in Hangzhou
Visitors run away as waves from a tidal bore surge past a barrier on the banks of Qiantang River, in Hangzhou Zhejiang province, August 24, 2013. Picture taken August 24, 2013. REUTERS/Stringer (CHINA – Tags: ENVIRONMENT TPX IMAGES OF THE DAY) CHINA OUT. NO COMMERCIAL OR EDITORIAL SALES IN CHINA – RTX12VNG
Visitors run away as waves from a tidal bore surge past a barrier on the banks of Qiantang River, in Hangzhou Zhejiang province, China.
Unfortunately, no photographer credit was listed for this image.
Our Photo of the Day pick highlights a moment of exceptionally strong photojournalism, culled from the daily output of wire photographers from around the world. We post a new photo every weekday—browse our past picks here.