Photo of the Day: Somber Remembrance in Hiroshima
A man watches paper lanterns floating in the Motoyasu River, representing the souls of those killed in the Hiroshima atomic … Continued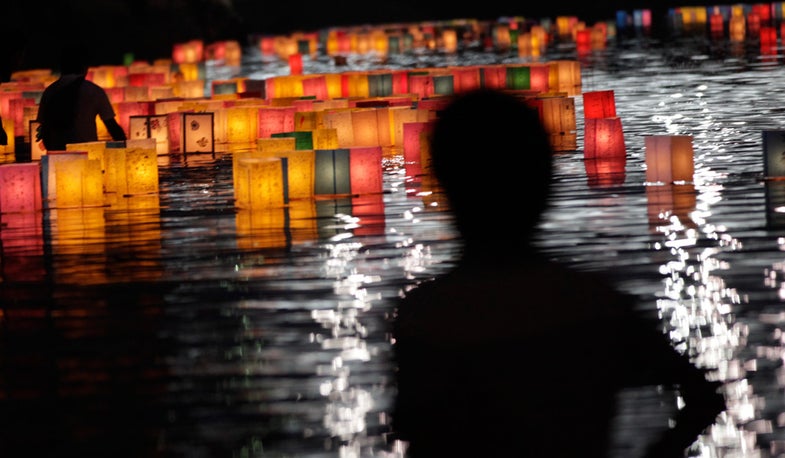 A man watches paper lanterns floating in the Motoyasu River, representing the souls of those killed in the Hiroshima atomic bombing.
Japan marked the 68th anniversary, Tuesday, of the atomic bombing of Hiroshima with a somber ceremony to honor the dead and pledges to eliminate nuclear weapons.
Shizuo Kambayashi is a staff photographer working for the Associated Press in Japan. See a selection of his recent work here.
Our Photo of the Day pick highlights a moment of exceptionally strong photojournalism, culled from the daily output of wire photographers from around the world. We post a new photo every weekday—browse our past picks here.