Photo of the Day: Putin's Dive
Russia's President Vladimir Putin is seen through the glass of C-Explorer 5 submersible after a dive to see the remains … Continued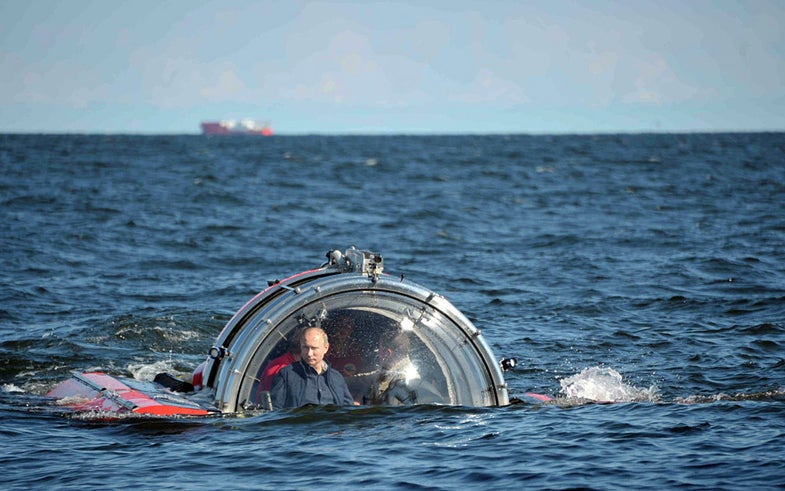 Russia's President Vladimir Putin is seen through the glass of C-Explorer 5 submersible after a dive to see the remains of the naval frigate "Oleg", which sank in the 19th century, off of Finland in the Baltic Sea.
Aleksey Nikolskyi is a staff photographer for RIA Novosti, one of the largest state-owned news agencies in Russia. He frequently photographs Mr. Putin and other political figures.
Photo of the Day is our Web team's pick for the most intriguing or moving photojournalistic image, shot in the past 24 hours. We will be posting a new photo Monday-Friday. See past Photos of the Day here.