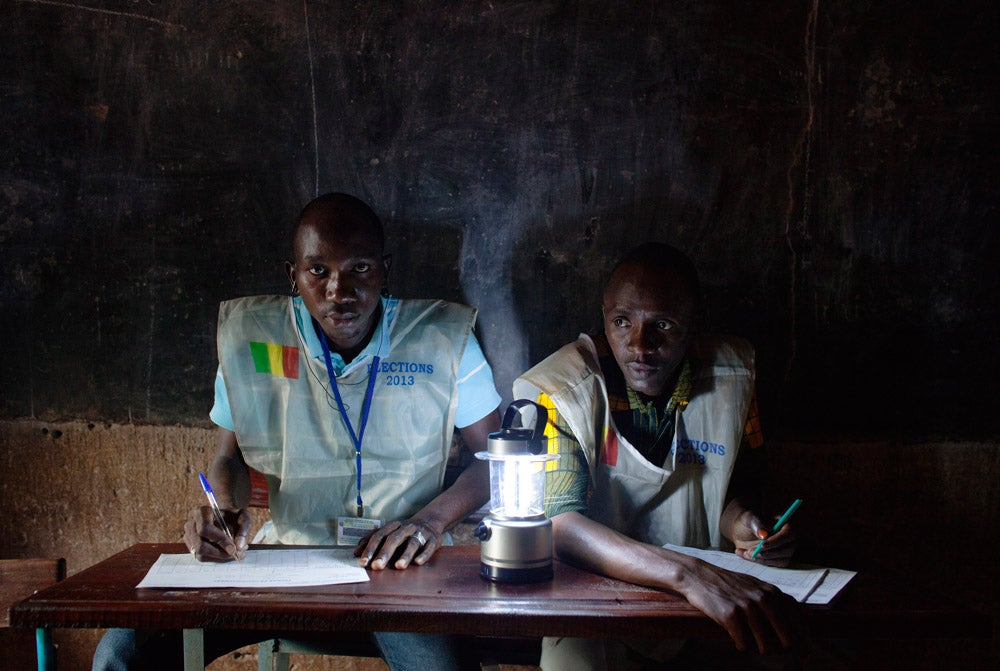 Poll workers in Bamako, Mali count ballots in Sunday's high stakes presidential runoff, with former Prime Minister Ibrahim Boubacar Keita tipped to claim the difficult job of stabilizing the West African nation after more than a year of turmoil.
Joe Penney is a Reuters staffer based in Western Africa. See more of his work here and here.
Our Photo of the Day pick highlights a moment of exceptionally strong photojournalism, culled from the daily output of wire photographers from around the world. We post a new photo every weekday—browse our past picks here.