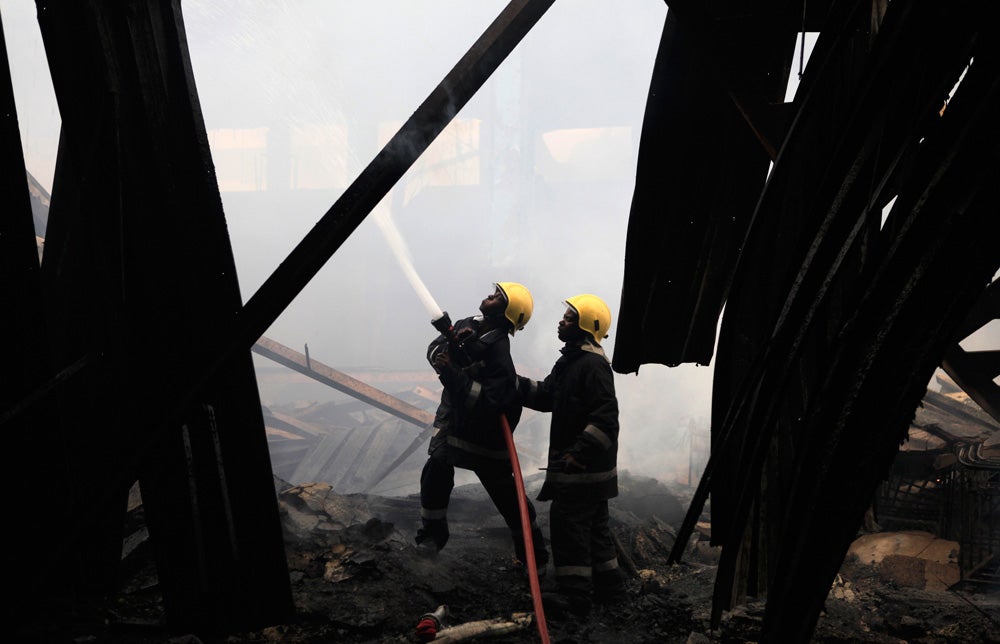 Fire fighters struggle to put out a fire at the Jomo Kenyatta International Airport in Kenya's capital Nairobi August 7, 2013. A fire engulfed Kenya's main airport on Wednesday, choking a vital travel and trade gateway to east Africa. The cause of the fire was not yet known.
Noor Khamis is a Reuters staff photographer based in Nairobi, Kenya. His work mainly revolves around documenting daily life in the East African nation, although he is also well-versed in shooting breaking news and sports photography.
Our Photo of the Day pick highlights a moment of exceptionally strong photojournalism, culled from the daily output of wire photographers from around the world. We post a new photo every weekday—browse our past picks here.