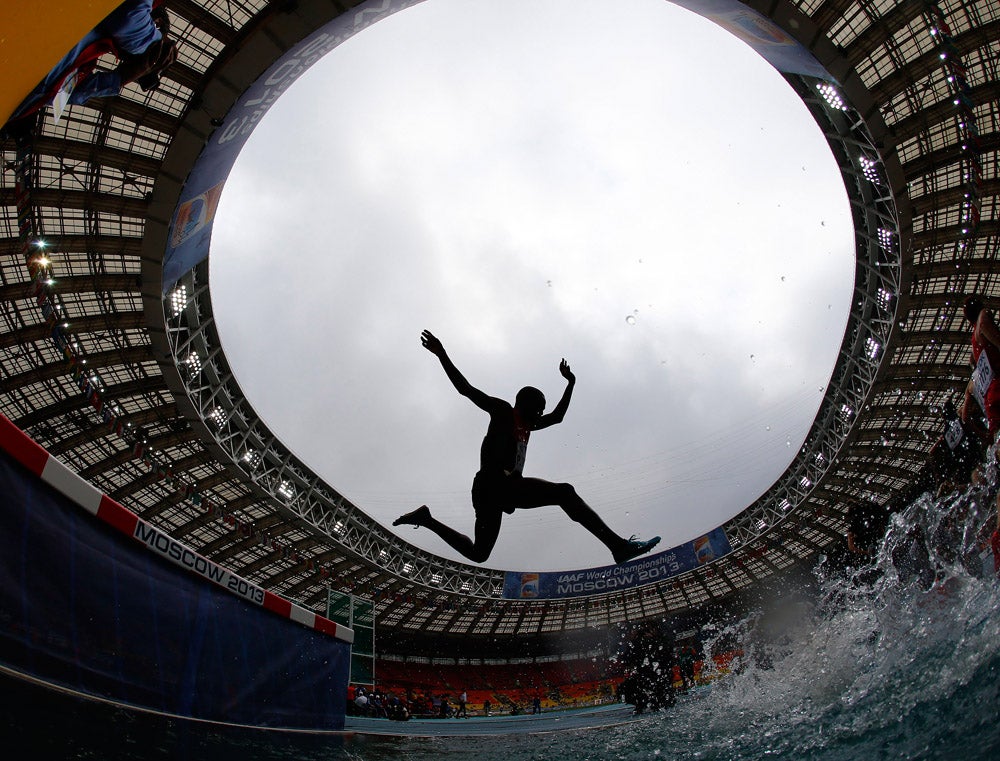 Paul Kipsiele Koech of Kenya jumps a water obstacle in the men's 3000 metres steeplechase heat during the IAAF World Athletics Championships at the Luzhniki Stadium in Moscow.
Kai Pfaffenbach is a Germany-born photojournalist, who began working for Reuters in 1996, before coming on fulltime in 2001. See more of his work on the Reuters blog and on his personal site.
Our Photo of the Day pick highlights a moment of exceptionally strong photojournalism, culled from the daily output of wire photographers from around the world. We post a new photo every weekday—browse our past picks here.