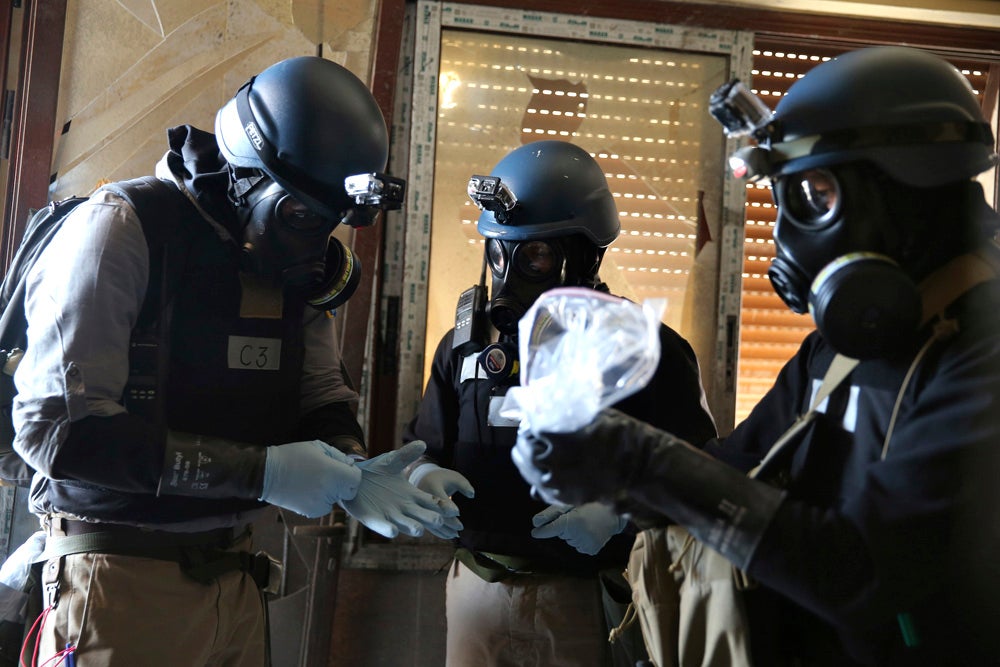 A U.N. chemical weapons expert, wearing a gas mask, holds a plastic bag containing samples from one of the sites of an alleged chemical weapons attack in the Ain Tarma neighbourhood of Damascus August 29, 2013. A team of U.N. experts left their Damascus hotel for a third day of on-site investigations into apparent chemical weapons attacks on the outskirts of the capital. Activists and doctors in rebel-held areas said the six-car U.N. convoy was scheduled to visit the scene of strikes in the eastern Ghouta suburbs.
Mohamed Abdullah is a stringer working for Reuters is Syria. Earlier this summer, he was working in Egypt, covering the upheaval there, and before that he was working in Yemen.
Our Photo of the Day pick highlights a moment of exceptionally strong photojournalism, culled from the daily output of wire photographers from around the world. We post a new photo every weekday—browse our past picks here.