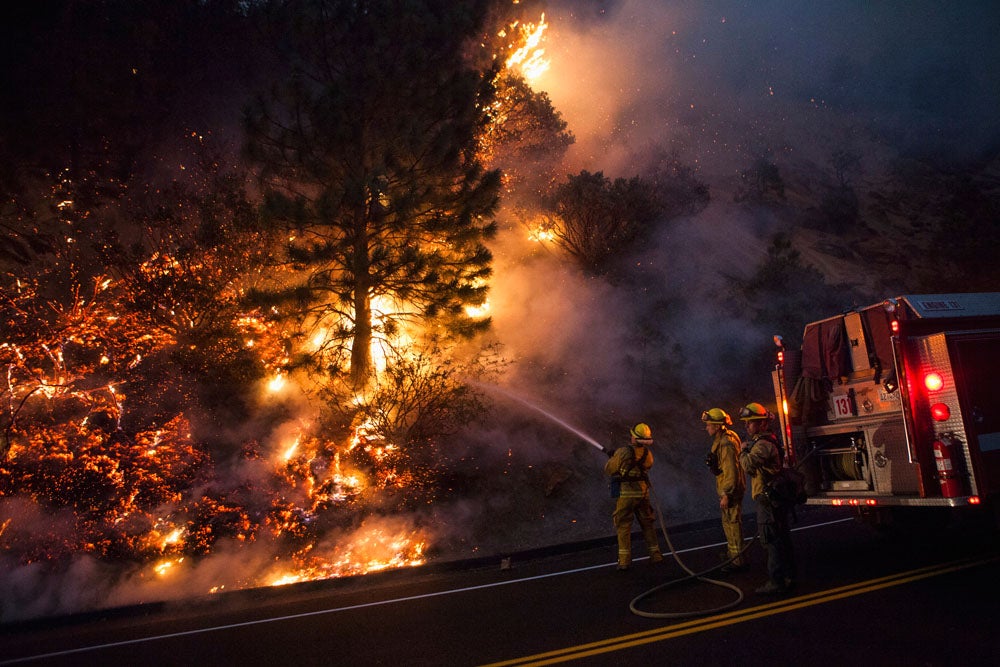 Firefighters work to prevent the Rim Fire from jumping Highway 120 near Buck Meadows, California. A fast-moving wildfire on the edge of Yosemite National Park has forced the closure of two more areas of the park. The fire, which had grown to just over 125,000 acres as of early Saturday, remained largely unchecked with extreme terrain hampering efforts at containment, which stood at 5 percent.
Max Whittaker is a freelance photographer based out of Sacramento, California. He is certainly no stranger to covering voile situations, having been embedded in both Iraq and Afghanistan. See more of his incredible photojournalism, here.
Our Photo of the Day pick highlights a moment of exceptionally strong photojournalism, culled from the daily output of wire photographers from around the world. We post a new photo every weekday—browse our past picks here.