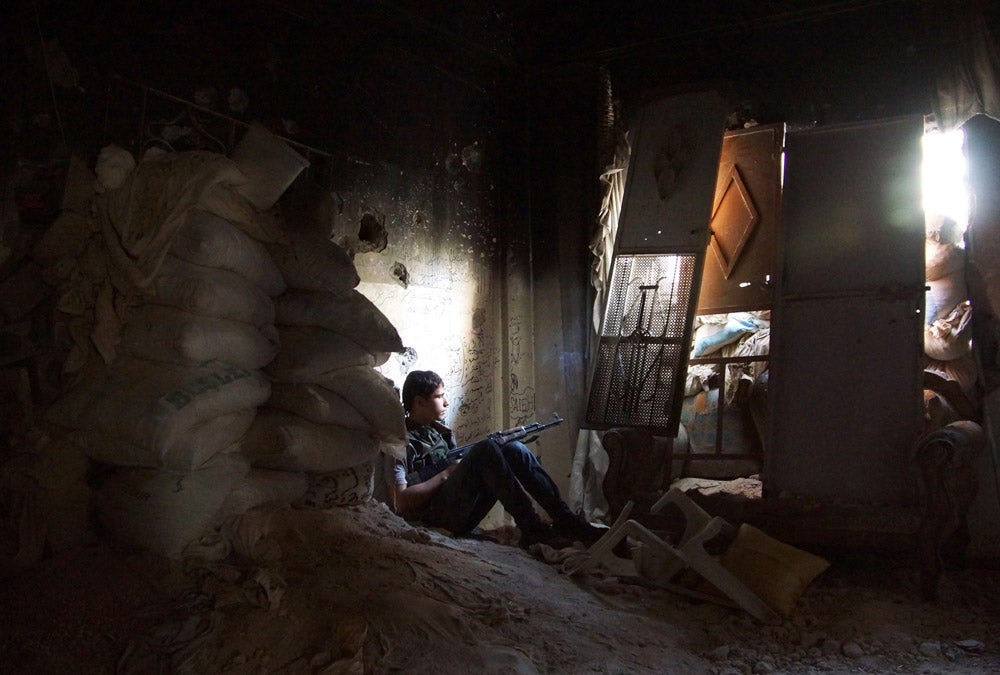 A Free Syrian Army fighter sits near sandbags inside a damaged room in Deir al-Zor.
Hamid Khatib is an independent photojournalist stringing for Reuters in Syria. His images of the Syrian rebel forces offer a very human view of a bloody conflict that has already taken nearly 100,000 lives. See more of his work on our site here and here.
Our Photo of the Day pick highlights a moment of exceptionally strong photojournalism, culled from the daily output of wire photographers from around the world. We post a new photo every weekday—browse our past picks here.