Photo of the Day: The Badwater Ultramarathon
A competitor runs with bandaged knees during the Badwater Ultramarathon in Death Valley National Park, California. The 135-mile race, which … Continued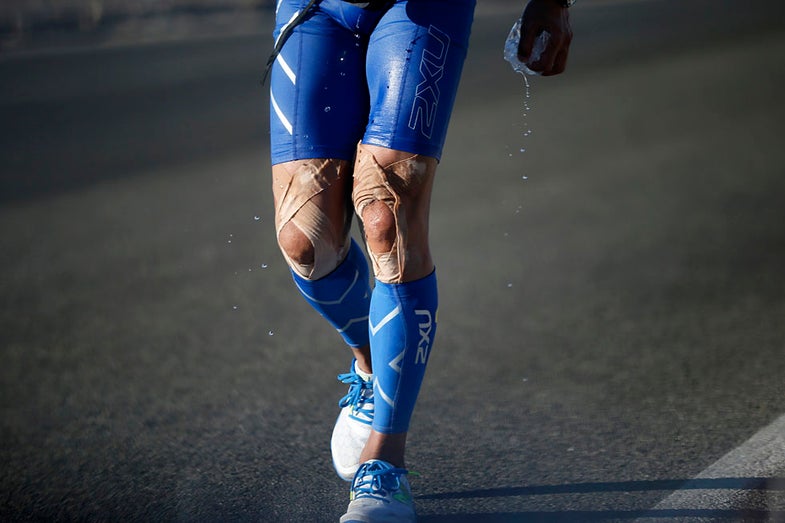 A competitor runs with bandaged knees during the Badwater Ultramarathon in Death Valley National Park, California. The 135-mile race, which bills itself as the world's toughest foot race, goes from Death Valley to Mt. Whitney, in temperatures which can reach 130 degrees Fahrenheit.
Lucy Nicholson is a senior staff photographer at Reuters, currently based in Los Angeles. An expert sports photographer, Lucy has shot four Olympic games, 11 NBA finals, six Super Bowls, Stanley Cup Finals, World Series Baseball and the US Open of Tennis. See more of her work HERE.
Photo of the Day is our Web team's pick for the most intriguing or moving photojournalistic image, shot in the past 24 hours. We will be posting a new photo Monday-Friday. See past Photos of the Day here.