Peter Hujar's Timeless Take on the Downtown Scene
Capturing the unconventional characters of the '70s downtown art scene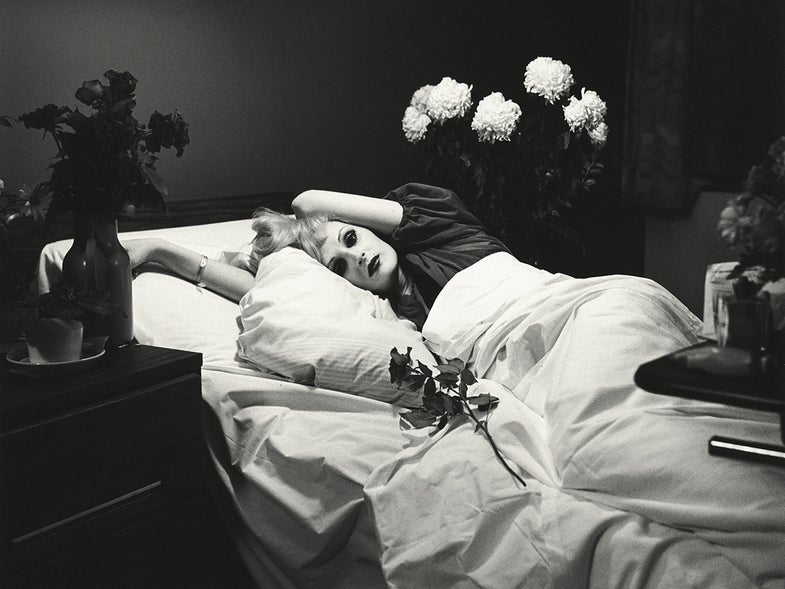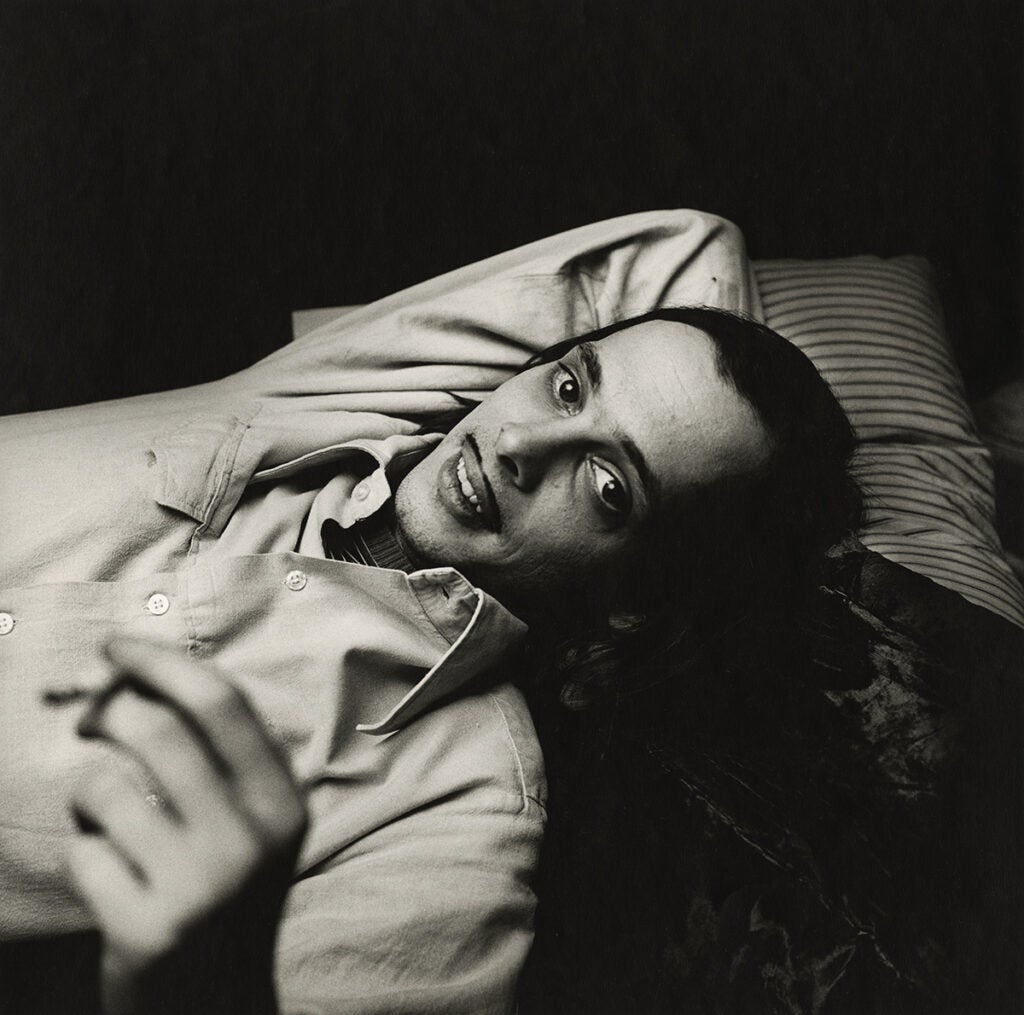 If downtown is dead, Peter Hujar might be its most unlikely revivalist. A photographer who captured the gritty underground of 1970s New York City in clean, graceful vignettes, Hujar died of AIDS in 1987, leaving a legacy of work that is the aesthetic opposite of what we expect of art from that moment in cultural history. A former fashion photographer, he photographed the unconventional characters of the downtown art scene in a series of classically inspired portraits, adding a touch of timelessness to an era heavy with nostalgia.
The New York City of Hujar and his friends, colleagues, and companions is all but gone now, as luxury condos and art galleries fill the squats, studios, and vacant lots that fostered the downtown movement. But in a fitting tribute to a tribe of misfits and art makers who called Chelsea home, the Paul Kasmin Gallery, in collaboration with Pace/McGill, is currently hosting "Lost Downtown," an intimate exhibition of Hujar's portraits.
"Hujar's work is incredibly varied. He's done some wonderful work of street scenes, animals and discarded cars and other ruins, but in putting this show together we really wanted to focus on his portraiture," says Mariska Nietzman, Director of the Paul Kasmin Gallery. "He was very aware and sensitive to who was a part of the circles he was in, and how important they were."
Andy Warhol, William S. Borroughs, Fran Lebowitz, Vince Alleti, Susan Sontag, John Waters and his muse, the legendary drag queen Divine all posed for Hujar, but in a relaxed, natural way that feels more like character studies than traditional portraits. Leibowitz casually propped up on one elbow in her bed, Waters laid back and smiling, a cigarette burning in his hand—these are images that were made in moments of trust and mutual admiration.
"He never photographed people he didn't know, only people he had some kind of relationship with," Nietzman says. "His posing never feels stiff or staged, and that comes from the closeness he has with his subjects."
Hujar's formal attention to lighting and composition, and his deep understanding of the power of the pose, are undoubtedly reminiscent of a more traditional approach to photography, but in using those techniques to photograph his brilliant and untraditional friends and lovers, he brings them into a place in photographic history reserved for supermodels, celebrities, and millionaires. The result is a series of portraits that celebrate outcasts and outsiders with quiet pride and a loving sensitivity. Sometimes it borders on heartbreak such as in his photographs of artist David Wojnarowicz and, perhaps his most recognizable image, "Candy Darling on her Deathbed." That photo is striking, not only for its formal beauty—the way Hujar manages to make the harsh fluorescent hospital lights glow, bathing the legendary drag queen and performance artist in the kind of Hollywood lighting fitting of her perfect makeup and fashion-plate pose—but also because the reality of the image is that Candy Darling is dying, a fact that Hujar neither hides nor glorifies, but acknowledges with heartfelt affection.
A master printer, Nietzman says Hujar also had an acute understanding of his images as physical, silver gelatin prints, and worked tirelessly to achieve the kind of rich blacks and brights whites that make Candy Darling look so vivid, and the muted grays and shimmering skin tones and textures that make his portraits of Wojnarowicz feel alive. Many of the photos included in "Lost Downtown" were made by Hujar himself, and the wrinkles and minor creases in the prints, even under the slick white frames, are surprisingly refreshing to see in a Chelsea gallery in 2016. But that's the beauty of Hujar's work and where "Lost Downtown" truly represents an era that seems so far away. He embraces the unusual by using classic methods and techniques that have the power to erase imperfection, and instead, celebrates it. And at its core, maybe that's what the downtown scene was all about—finding beauty in the ruins, and reverie in the wrinkles.
"Lost Downtown" is on display at the Paul Kasmin Gallery through February 27, 2016.