Pete Barrett and the Glorification of the American Worker
A photographer focuses on the art of the workforce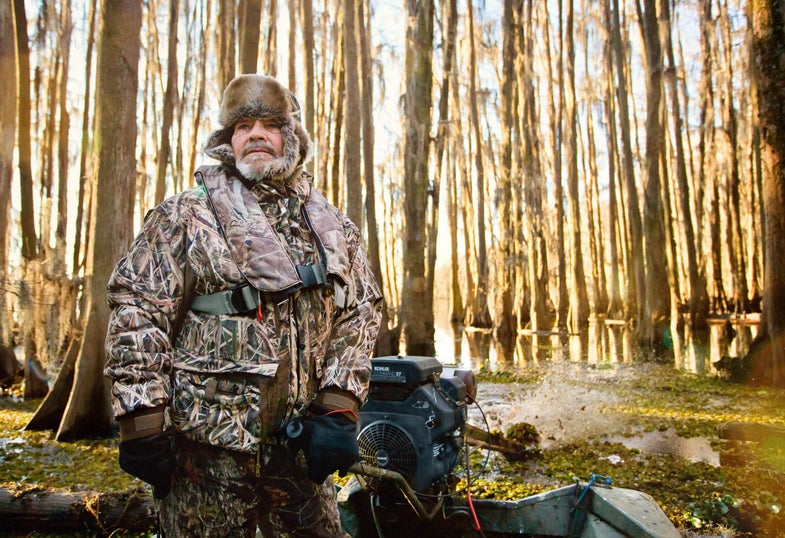 "I was looking for a new creative outlet to inspire me and to help me create new work," photographer Pete Barrett says of the roots of his American Worker series. Barrett and his family are on an "extended" road trip, which has already spanned six months and taken them to various locations throughout the country from the lakes of Texas to small coastal fishing towns of Maine.
When faced with the challenge of finding capable models while on the road, Barrett came to an innovative conclusion: Swap out the models for real people. Once he considered photographing people as he found them, he was naturally drawn to their places of work.
"I create images of real people doing the things they do to make a living. It has given me the opportunity to make tons of new contacts and meet some really great people," the photographer says.
Most of Barrett's subjects have been found by way of word of mouth referrals, and he has let his travels and his project follow an organic, fateful path. "The project has really resonated with people," Barrett says. "Finding people with cool jobs that want to participate has come pretty naturally."
While the locations and subjects in Barrett's photographs vary drastically, the photographer's investment in truly understanding what he photographs remains the same.
Barrett keeps a detailed personal blog, and in it he catalogues his journey as well as the people he meets and photographs. Each has a unique story, and has come to his or her profession through a different path.
Barrett's series is tied together with warm tones and natural bursts of light, something which the photographer is purposeful in creating. "Many times I shut off all the lights and work only with natural light," he explains. "It gives a more cinematic feel and a cool mood to the image."
Barrett's series highlights the variations of what "work" can mean across the country, and photographs in a way that makes taking home a paycheck look a little more interesting.
"I have been concentrating on finding people with jobs that interest me," he says. "It gives me a window into a world that I might otherwise not be able to see."