Parting Shot: Tearing Down Fences
Ami Vitale travels almost constantly, only rarely staying in one place. The busy photojournalist grew up in Florida and spent … Continued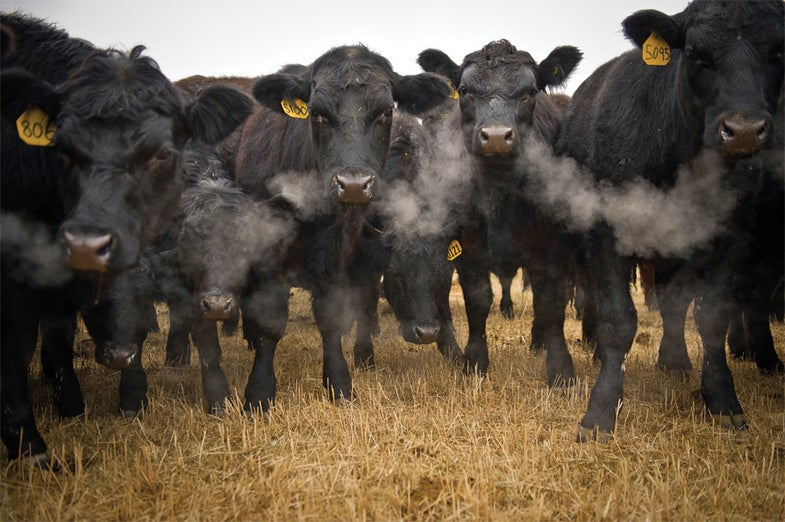 Ami Vitale travels almost constantly, only rarely staying in one place. The busy photojournalist grew up in Florida and spent many years in India, but now, after just three years in Montana, it feels like home. "It's unlike anyplace I've ever lived," she says. "The land taps into something really ancient, and the people have very deep relationships to the landscape."
So Vitale was happy to finally work on some­thing close to her new home base of Missoula. Friends at The Nature Conservancy introduced her to a group at the J-L Ranch who are recreating the herding patterns of the bison whose hooves naturally tilled the soil thousands of years ago. Last year she started spending time with these and other ranchers, documenting their work, which included moving cattle over the plain at a glacial pace.
Unlike the herds of yesteryear, which traveled over a wide-open space, today's cattle drives face obstacles such as fences and highways, and steering the beasts with great care is a slow, gentle, and surprisingly spiritual process. "These ranchers are great stewards of the landscape," Vitale says, "and their constant refrain is 'Don't stress the cows!' They were the happiest cows I've ever seen."
And though the cattle are eventually slaugh­tered, Vitale was awed by the respect, care, and attention to detail shown during that part of the process.
Vitale has continued to spend time at the ranch whenever she's at home. She says the cattle never show any fear when she approaches, like this group who posed together for a docile family portrait.